Advertisement

Jo's passion, love & care for the world we live in exuberated throughout her speech and touch the hearts of thousands across our country. That is why within hours of Jo's speech the Liberal Democrats had 1000's of new members! But what was much more striking for me was that Jo is not only a phenomenal Leader for my party – she also is the only credible option for Prime Minister in our country. Her courage to call out Trump so openly shows she is not scared to take on the ilk of Boris and Corbyn ….writes Kishan Devani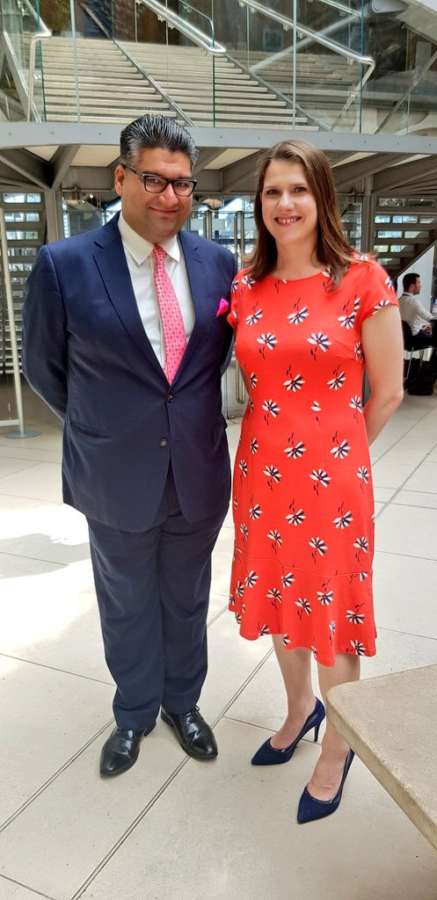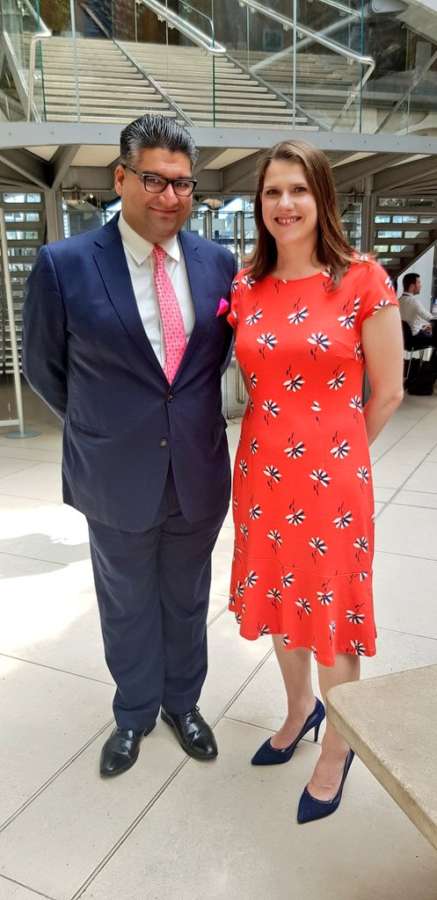 Jo Swinson, the next prime minister of Britain. Many ask me how this could happen, I simply say have you met Jo Swinson? Integrity, passion, humility, courage, intelligence and many other virtues ooze from her presence. I was privileged to witness history being made a few days ago when I saw the first female leader of my party being declared, and what a moment it was. But what was more exhilarating was the speech our new Leader the Rt Hon. Jo Swinson MP gave to those that were present. Even thinking about the speech currently gives me goosebumps!
When she said:  "President Trump's attack last week on four members of Congress, all women of colour, started with him deploying the textbook racist 'go home' message. By the end of the week, we saw thousands of people whipped into fervour at a rally, chanting "Send her back".
"Simply sickening, chilling. Echoes of history we must not repeat. Ilhan Omar is a strong woman. She will not be cowed. But my heart breaks: for every immigrant who feels less safe, for every little girl of colour who feels afraid, for every person who feels less welcome in their own country."
It was evident to me and all those present we were not looking at the leader of a UK political party, but in fact, we were witnessing the making of an international leader who can take on world issues and still care for the injustices felt by people domestically. Her courage to call out Trump so openly shows that she is not scared to take on the ilk of Boris and Corbyn.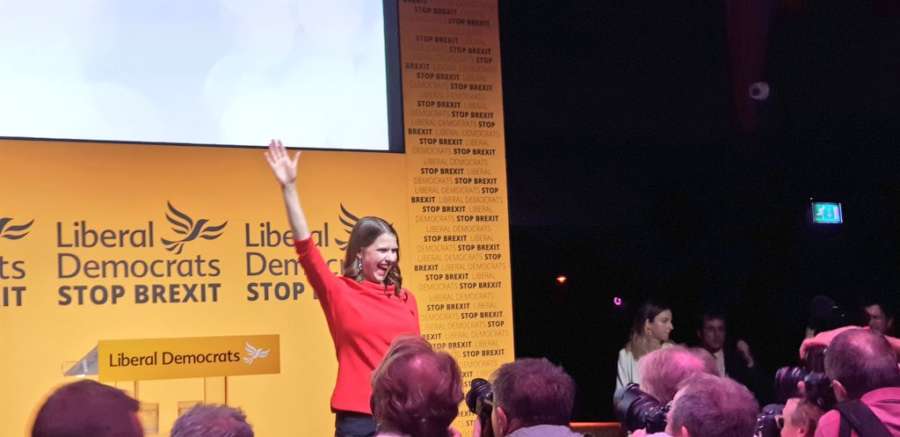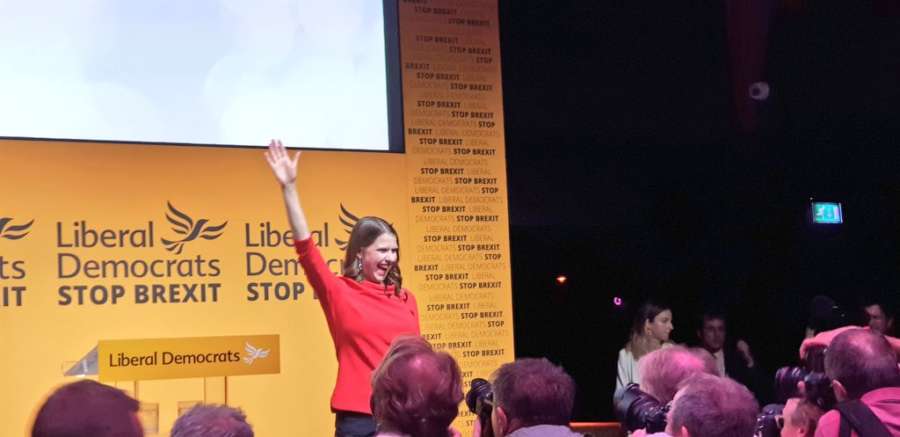 Jo's passion, love and care for the world we live in exuberated throughout her speech and touch the hearts of thousands across our country. That is why within hours of Jo's speech the Liberal Democrats had 1000's of new members! But what was much more striking for me was that Jo is not only a phenomenal Leader for my party – she also is the only credible option for Prime Minister in our country. Whether it is darling of the right Boris Johnson or the mascot of the Marxists Jeremy Corbyn – Jo stands out for her love not hate approach. Her values and immense care for all can be seen from her vision and actions throughout her political life. In her first speech as Leader of the party she pointed out her commitment to championing freedom, valuing openness & cherishing equality.
We as a country need a Prime Minister who will rise to the challenges we face, not hide away from them. Someone who has no limit to their ambition not only for the Liberal Democrats but for every individual in our country.
She proudly said: "We champion freedom – but Brexit will mean the next generation is less free to live, work and love across Europe. We value openness – but Britain is in retreat, pulling up the drawbridge. We cherish equality, so that every individual can thrive: whoever they are, whatever their background, however they worship. But this is threatened too – that shocking picture of those gay women, bloodied, attacked on a bus. And the rise in Islamophobia and anti-Semitism, in the heart of British politics."
Looking at the most recent YouGov poll which is their first Westminster voting intention since Boris Johnson was confirmed to have won the Tory leadership contest.
Con – 25%
Lib Dem – 23%
Lab -19%
Brexit Party – 17%
Green – 9%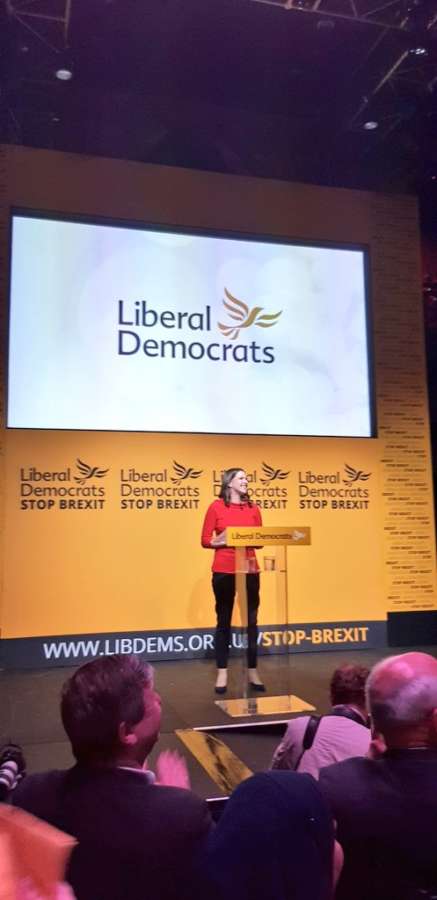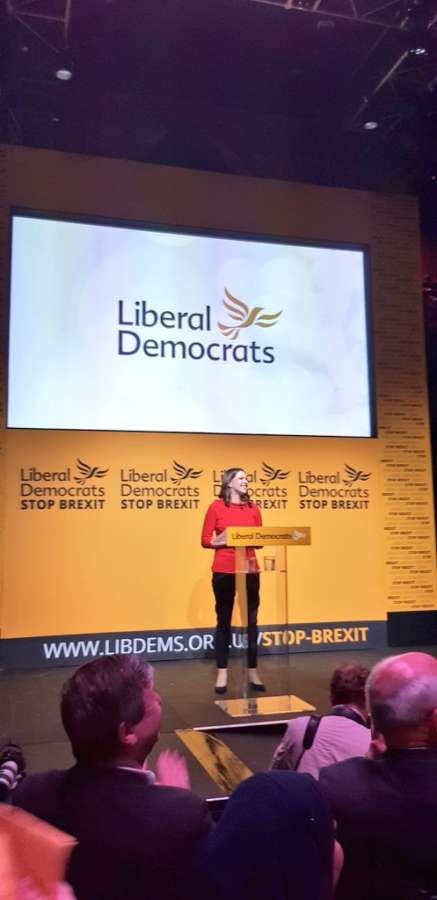 It is evident that Jo can very much be our next Prime Minister.  In her acceptance speech, Jo made a convincing pitch for swing voters — repeatedly lumping Johnson with Nigel Farage and Donald Trump. Jo's passionate, bold and strong vision takes on the weak and feeble outlooks of both Boris Johnson and Jeremy Corbyn. Taking them both on directly and unashamedly;
Jo said: "I rage when Boris Johnson is more interested in sucking up to Donald Trump, than standing up for British values of decency, equality, and respect. Tomorrow, we expect Boris Johnson will take the keys to Number 10 – but he has shown time and time again that he isn't fit to be Prime Minister. Boris Johnson has only ever cared about Boris Johnson. Just ask Sir Kim Darroch or Nazanin Zaghari-Ratcliffe. Whether it is throwing people under the bus or writing a lie on the side of one: Britain deserves better than Boris Johnson."
"And as for Corbyn's Labour, I'll make this quick. Any party that can't decide where it stands on the biggest issue facing our country in generations, doesn't deserve my time, and doesn't deserve your vote."
We as a country need a Prime Minister who will rise to the challenges we face, not hide away from them. Someone who has no limit to their ambition not only for the Liberal Democrats but for every individual in our country. Jo has the ability to lead a party of government, she is able speak to the whole country, no matter how people voted three years ago. She can reach to communities from Norfolk to Newport, St Ives to Shetland, Gloucester to Gateshead.
At one hustings, someone accused Jo of being a feminist first, and a liberal second. Her answer epitomizes Jo's commitment to root out all inequalities in society.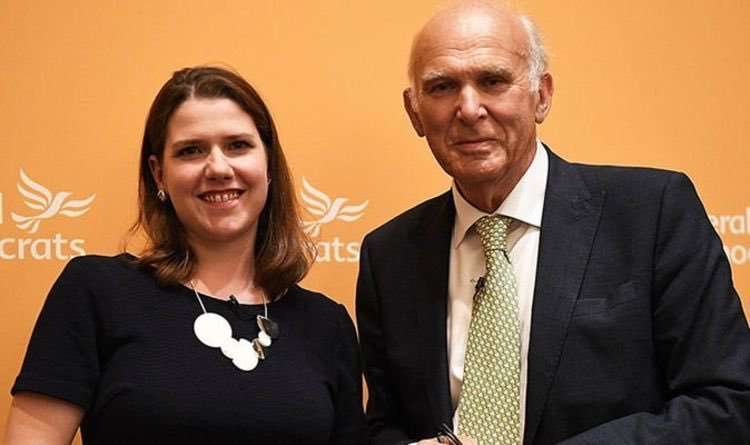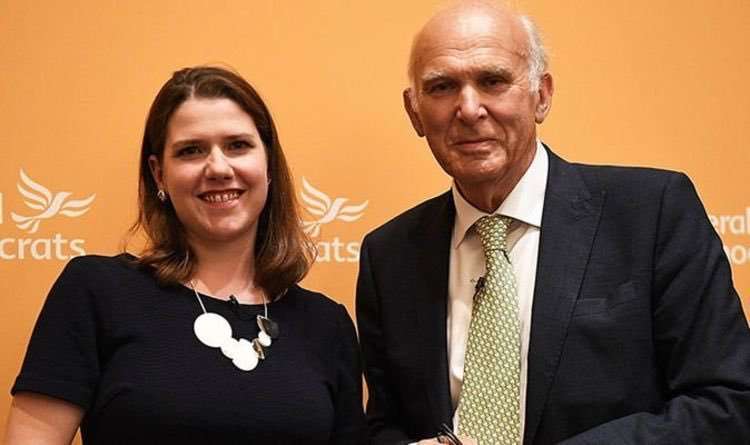 She answered: "How can you be a liberal, if you are not a feminist? You are not a liberal, if you do not recognise and unpick the structural inequalities in society that hold so many people back. As liberals, we want every individual to achieve their potential – and we are kidding ourselves if we think our society is a meritocracy. So I say to you, if you are tired of a politics that doesn't include people like you, whether that's because of your gender, disability or the colour of your skin, your accent, age, or who you love – then join us."
These are just some of the noble virtues and values Jo embodies. As a leading BAME activist, who deals with many injustices affecting the BAME communities it is heartening to hear these words, but not only hear them, see them in action.
Jo's actions speak louder than her words, many of the leading figures who assisted and ran her victorious campaign were women – they include Rachel Palma Randle, Miranda Roberts, Emily Fermor, Elaine Bagshaw, Laura Lomer and many others.
This is a historic moment for the Liberal Democrats. A moment of change. If you believe our country deserves better, that we can stop Brexit, that we can stop Johnson, Farage and Corbyn, then work with Jo & us. She is the only Leader in British politics that can do this. If you want an economy that works for people and for our planet. If you want to build a richer, greener and safer future, If you want to keep our family of nations united. The answer is simple Back Jo (a real leader with a vision!), join the Liberal Democrats (a party with a vision) and put an end to this chaos by electing Jo Swinson MP – Prime Minister, a PM we as a country can all be proud of.
(Kishan Devani FRSA, LLB (Hons), PgCe, PgDip, is Vice-President Liberal Democrats Campaign for Race Equality; Treasurer's Envoy for the Liberal Democrat Party and Vice-Chairman of Lib Dems in Business)