Advertisement

World Water Day – Jalaanjali was marked at the Portcullis House of the House of Commons recently. Thought-provoking and excellent presentations were made on the occasion revolving on the efficiency, environmental, river water resource management, cultural, health and policy-making dimensions of water….reports Asian Lite News. PICS: Snapsmith CK Naidu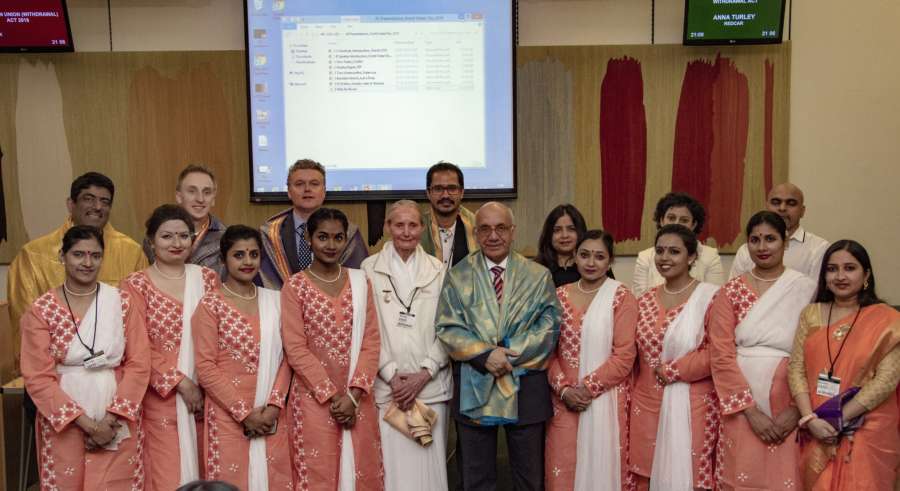 Eminent speakers from within the water sector and beyond have spoken on the occasion. The parliamentary host of the event was Angela Smith MP, Chair for All Party Parliamentary Water Group, while Baroness Verma and Virendra Sharma MP have been distinguished guests at the celebration.
In her opening message, while appreciating the significance of marking such events and discussing issues on the ground, Baroness Sandip Verma was critical of the amount of water and food wastage occurring, and suggested that a responsible behaviour could save several lives across the world.
Terry Fuller, Chief Executive of CIWEM has spoken on the water management and issues surrounding it, Tom Andrewartha, Director of Strategy and Policy at the NGO Waterwise spoke about ambitious plans on water efficiency, Madhu Rajesh from International Tourism Partnership spoke about water stewardship in hospitality industry, and Dr Prabhu Rajendran, Paediatrician at NHS highlighted the water-related illnesses and interventions. Virendra Sharma MP has given examples of water shortages and applauded meaningful discussions on water management on the occasion of World Water Day.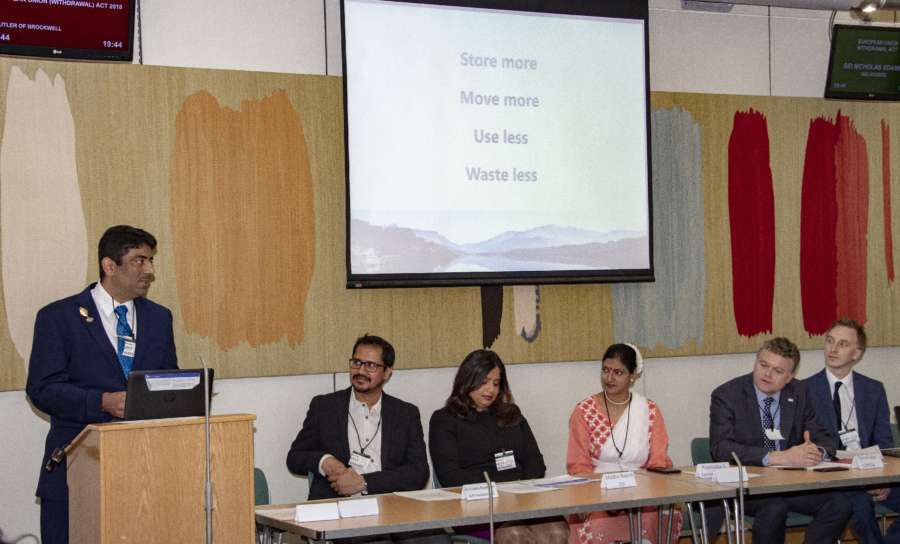 The literary and cultural side of water was showcased through recitation of a poem by Sharad Kumar Jha and presentation of a melodious song by Shobha Sagar on water. Kavitha Chandrasekhar, a volunteer at Isha Foundation introduced the mission of Rally for Rivers followed by a video. An impact-making classical dance piece was presented by Sanskruti- Sur Bharti members Kanisha Dhanasekharan, Manju Sunil, Nethra Subrahmanyam, Prasanthi Aripirala, Sayoni Batabyal and Sinjini Chakraborty on Adi Shankaracharya's Ganga Stotra, concluded by presentation on Namami Gange by Ragasudha Vinjamuri. The evening concluded with peace prayer by sister Monica of Brahma Kumaris. The event is supported by Just a Drop and UN Water and organised by Sanskruti Centre for Cultural Excellence.