Advertisement

The Indian Association, Manchester celebrated with a different theme this year –  Young Enterprise challenge. They invited  young entrepreneurs to pitch their business plan into the Dragon's Den at the Vaisakhi fest held at Gandhi Hall…reports Asian Lite News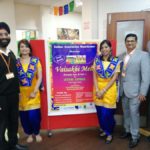 Sixteen teams with creative and innovative ideas presented their business case. The auditions/presentation helped them to understand the process, stimulate learning and consolidate their understanding .
The Young Enterprise Challenge offered a fantastic opportunity to the young budding entrepreneurs. Each team worked together to organise their enterprising ideas with exuberant energy. The challenge helped them gain skills such as communication, promoting their ideas, budgeting, time management, presentation, marketing , overall an experience to convert their entrepreneur dreams into reality . The business challenge was aimed at inspiring and empowering tomorrow's leaders.
The total number of participants were 45, children, from the age of 5 to 15 year old. The stalls were judged by a panel of independent judges.
Young Enterprise Challenge auditioning judges included:Mr. Murali, Clr. Rab Nawaz (Rusholme ward coucillor), Clr. Rebecca Moore (Withington ward councillor).
On the event day, the judges visited every stall to make a note of the strengths of each team / business. The judges also monitored the implementation and the strategies adopted by each team.
Trophies and certificates were presented to all the participants. The judges announced the strengths and positive characteristics of each team at the end of the event. The event was free and attended by over 300 people.
The event also offered interactive audience engagement workshop to engage the audience in the dance workshops, with several of them actively participating in the workshop.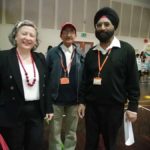 There was a great response from MCR local businesses who supported this event. Visitors came from all different areas across Greater Manchester to enjoy the mela, stalls and authentic Indian food
Indian Association Manchester takes the opportunity to thank our sponsors and Manchester City Council for the neighbourhood grant.