Advertisement

Far away from the heat and the hustle bustle of the metropos, filmmakers and web content creators are increasingly exploring the country's hilly regions to either capture the essence of stories or nature's bounty…writes SIMRAN SETHI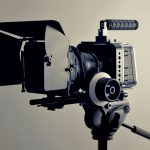 It's only May and multiple web shows and films have already been shot in the hills in 2019 so far.
From Dia Mirza's upcoming web show "Kaafir" to Shahid Kapoor's much awaited film "Kabir Singh" and Karan Wahi's latest released dating show "Love Ok Please", such projects have been shot in Kinnaur, Mussoorie and Dharamsala respectively.
Rajeev Khandelwal's upcoming show "Marzi" and Netflix's recently released film "Music Teacher" were both shot in Shimla.
Being a nature lover, Dia finds filming in hills a "constant rejuvenation of the senses".
"Himachal Pradesh is one of the most beautiful states of India and one of the most beautiful mountain regions of the world. Wherever I looked, I only saw nature's perfection," Dia told IANS of her experience of shooting "Kaafir".
She also urged filmmakers to explore "more of India and tell stories set in and shot in our land".
Actor Karan Singh Grover, who is coming up with the web show "Boss", considers shooting in mountains a "heavenly experience". He shot in Shimla and Narkanda last month.
"It was one of the best shooting schedules I've had. Shimla and Narkanda were just perfect. Every frame looked heavenly… just the way God made it," said Karan.
Mahesh Bhatt's "Sadak 2" will reportedly be extensively shot in remote areas of Uttarakhand, apart from Mumbai.
But what's making hills a favourite shooting location among filmmakers?
Siddharth Anand Kumar, producer of the film "Hamid", said shooting in Indian hill stations is economical and feasible.
His film "Hamid" was shot in the valleys of Kashmir as the state lent itself to the story.
"We had no other option but to shoot there. To our surprise, it was feasible and economical to shoot there. We controlled our budget with some smart planning, and with a proficient team and with the help of locals, we shot the film in record time," he said.
Shimla-based line producer Dinesh Kashyap said while the hills attract filmmakers, there is a dire need for infrastructural development as far as film theatres for the audience and classes for the local talent is concerned.
"The filmmakers, along with the government, should do something for the 'pahaadi' people. There are hardly any film schools and colleges.
"There is a huge craze of reality TV shows in our country but makers only travel till Chandigarh for auditions. If this will continue, how will talented kids from our region get recognition? There are many areas in India which are more beautiful than foreign locations, but due to poor connectivity, they are yet to be explored."
Kashyap helps in coordinating and conducting film shoots in Himachal Pradesh, and has worked with popular Bollywood production houses.
He also feels that those actors who hail from hill stations and have become successful must also do something for their hometowns.
Referring to actors Anupam Kher, Priety Zinta and Yami Gautam, he said: "They all have become succesful. They shoud contribute a little for the development of their home towns. I remember Anupam Kherji once came to Shimla and conducted acting workshops for students but the fees was too high, due to which many students were not able to attend it.
"So, I request all these stars to help a little in making hilly areas more than just a filming destination."
Despite dearth of film studio and acting facilities, the people in hills are happy when film and TV show shootings happen as they generate work opportunities.
Rajendra Modi, a cab driver from Manali, shared how once actor Sunny Deol had helped him with money and work
"I was given a job to take him to sets and other locations. When he was leaving, he gave me a huge sum of money for my wedding. I would always be grateful to him. When shootings happen, we get some more work than our usual work… aur kya chahiye (what more do we want," he said.