Advertisement

Asian Lite Columnist Riccha Grrover in an exclusive interview with accolades winning wrestler of international fame -Babita Phogat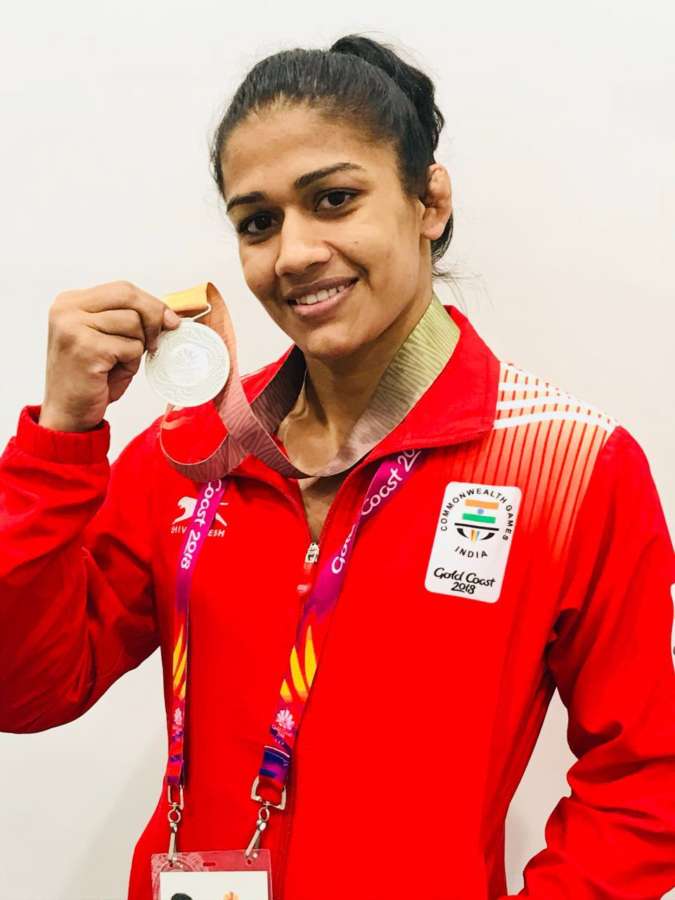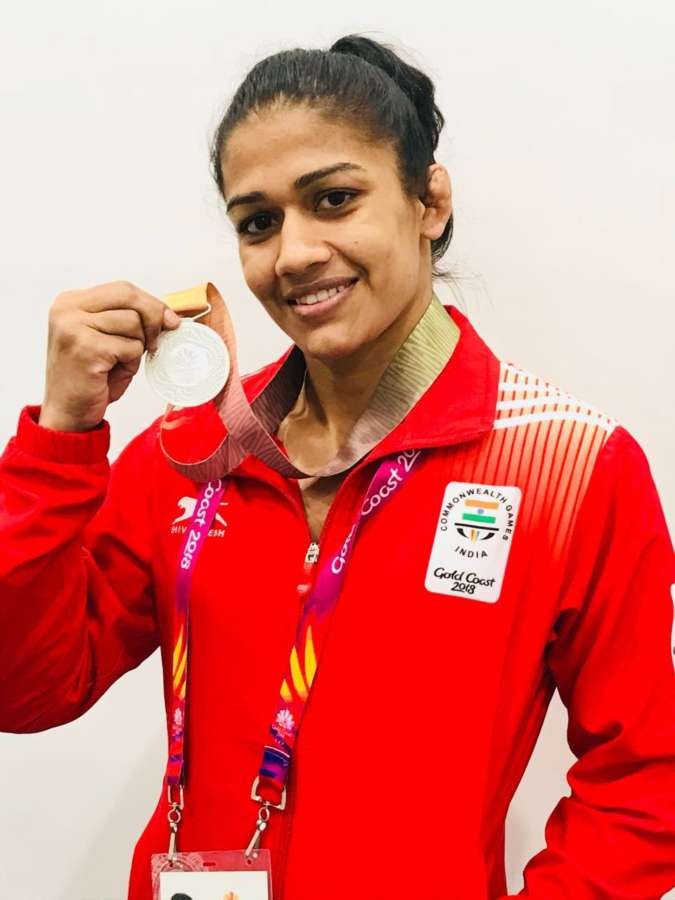 A Bollywood Blockbuster film Dangal has been made based on the story of her and her sister which released in 2016 and the Phogat sisters story took the nation by storm and she along with her sister became an icon of women's empowerment in India especially in the field of women in sports.  Babita Kumari Phogat is an Indian female free-style wrestler , who won the gold medal in 2014 Commonwealth Games and 2018 Commonwealth Games. She also won silver medals at the 2010 Commonwealth Games and a bronze medal at the 2012 World Wrestling Championships. She comes from a family of wrestlers and is the daughter of wrestler and Dronacharya Awardrecipient Mahavir Singh Phogat who is also been her coach.
RG: Tell us about your challenges along the journey of becoming an international sports sensation that you are today?
BP: My father who's been my first coach and who's is my mentor used to always say to me that hard work is the key to success, that he will support me in all my endeavours but I can't compromise and will have to work very, very hard. We were kids and we started wrestling as a sport, hobby, past time for enjoyment, not knowing what was envisioned for me and my sisters by my father and what fate had in store for us. The training process initially which felt tough wasn't really that tough if I look back but with passing time the training got a whole lot harder and we realized it was mighty intense also tough and no where close to enjoyment! My father used to keep a watchful eye on us when we were undergoing the training session because it was challenging and we weren't really so good at it, be it 4am in the morning or late at night our father used to make sure we didn't take our practice sessions lightly and were serious towards our training. So I think the most challenging part was the training I underwent under the high level coaching of my father who had my mission set so it was nothing short of baptism by fire and the rest as they say is history!
RG: What has been your best performance to date and what is the maximum you expect from yourself in a future tournament?
BP: The kind of strength and labour that I have put in the game till now hasn't yet been able to fetch a medal for India in the Olympics but reaching till the Olympics in its own is an achievement that I feel proud about. In 2012 my elder sister Geeta Phogat was the first Indian woman to qualify for the Olympics. Recently in the summer Olympics of 2016 my sister, me and Sakshi Malik who won the medal were the qualifying candidates. The journey was amazing and we learned a lot. The pressure is huge and we learnt that if we put in more hard-work winning an Olympic medal is not that tough. Commonwealth games 2014, where I won the gold has been my best performance till date if I can quantity a performance in terms of a win. It was more special as I had a ligament injury just two days before my tournament and I was really upset and stressed as everyone had high hopes from me and due to injury my chances seemed to dwindle but I didn't give in to my painful circumstances and I was focussed and sure of myself in my mind  and hence gave my best shot and won the gold as no matter what I was determined so it was almost as if my mind was made up and that was over the physical circumstances which I overcame and felt proud of.
Getting a gold in the Olympics is my aim and making my country proud is my only target and I am working hard towards achieving it every moment of my life currently.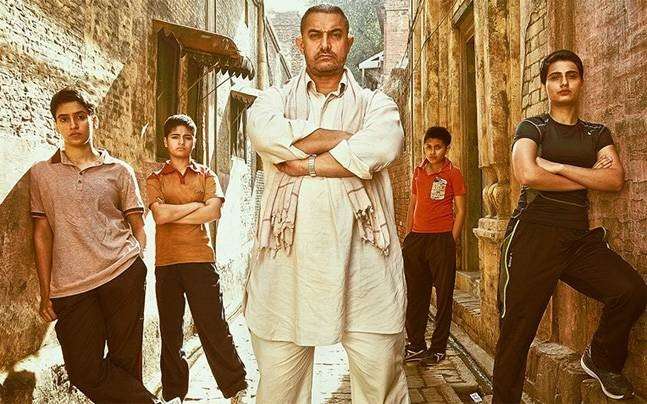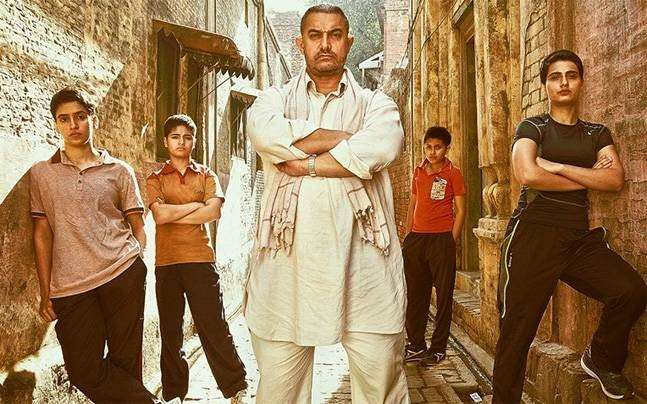 RG: How did it come about that a Bollywood biopic was made on you and your family and how did the whole thing happen, were you surprised and since the release of the film Dangal has your life changed in any way?
BP: In 2010 when we won the medal and gave some media interviews in the realm of sports win for India and our single minded journey under the guidance of our father, the director of the film Mr Tiwari, heard our interview and thought of a biopic on us and later on he came to us and discussed the whole process, asked us and our family questions regarding our journey in wrestling, our struggles, successes and everything in between. And when we heard the script, I still remember my parents started crying and I remember vividly that it was during that time we then found out that Aamir Khan will be making this movie and we were beyond excited. He has played an amazing role in the making of this movie. The actresses who played our roles, we met them, our father met Aamir Khan who wanted to understand the role better by getting to know our personalities better. We gave them our diet plans and the training techniques and shared our routine with them as they prepared for the film we also got involved in the process this way. And can I take this opportunity to say that they all played the roles magnificently. Post the movie, people have started recognizing us nationally and internationally all the more since Bollywood has that kind of impact. We have received acclaim for ourselves and for our parents and it means so much to me.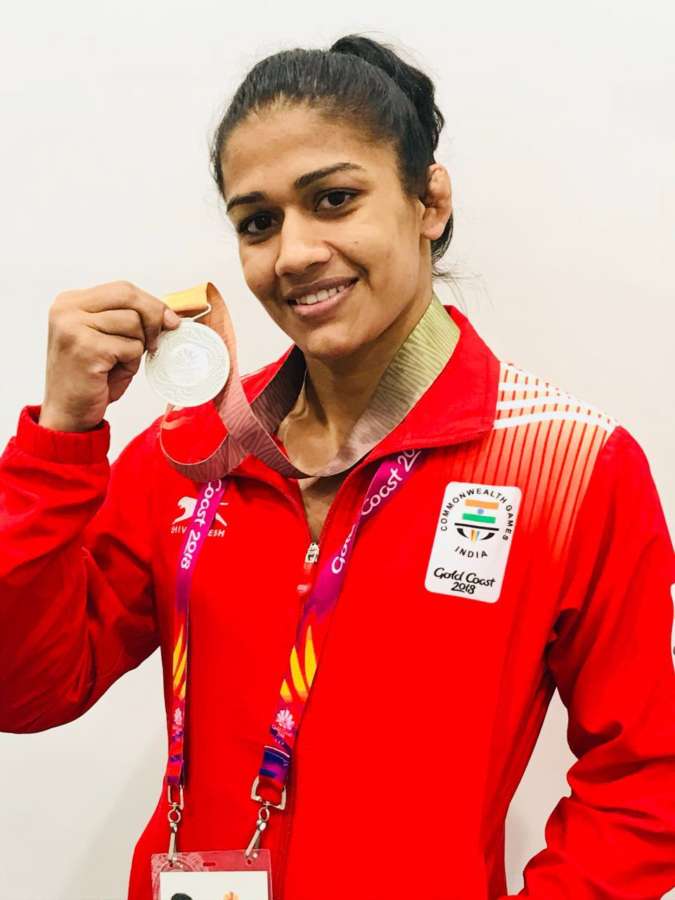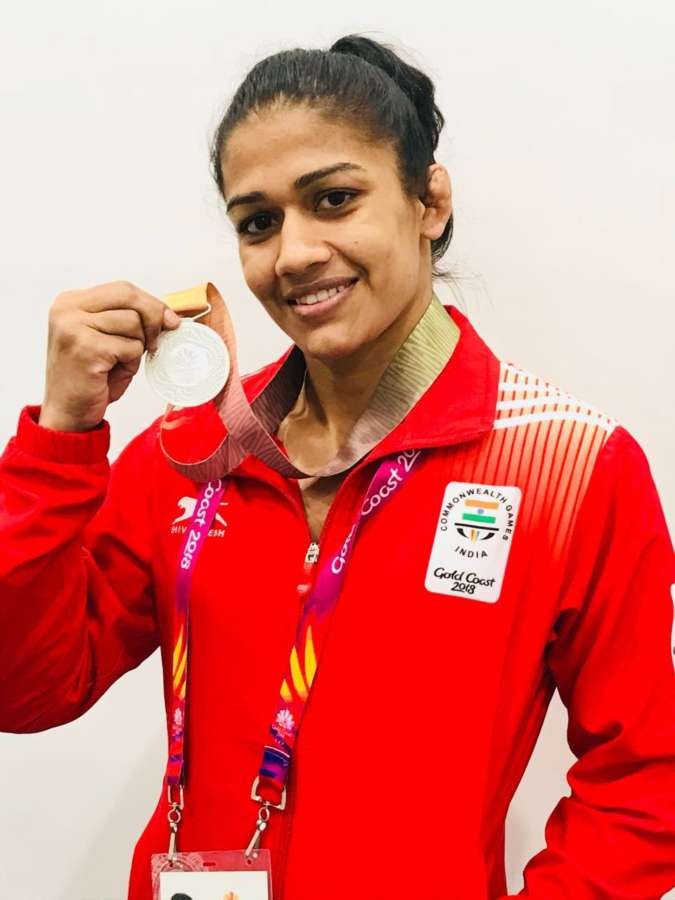 RG: Do you play any other sport? How long for do you train in a day and what do you do to relax and refresh?
BP: Our training spans mostly 6-7 hours in a day, everyday. At times we train for longer hours and at times we train thrice a day depending upon how close we are to any match or competition. No, I don't play any other sport as such other than wrestling but I enjoy watching football. As a wrestler your body is adaptive to change hence one can play any game so at times we do play football and at times badminton too because there is a lot of hand and foot movement which as a wrestler we practice a lot and hence are able to play other games like basketball and volleyball too but wrestling is my one true sport, my one true calling. I like reading books on Indian History, then I have read books on Osho so yes in my free time or when I need to relax myself I read and I love listening to music too especially punjabi music, I enjoy that and that helps me to relax and refresh.
RG: Are there more facilities and support that wrestlers get from the sports federation of India now than at the time you started training?
BP: Prior to the movie 'Dangal' parents of girls were a little hesitant in sending their daughters to learn this game of wrestling in my state atleast . Societal pressure was such that parents, our age mates and almost everyone around, they pretty much gave in to the pressure and didn't enter this sport and now post the release of the movie they regret their decision of not letting their daughters learn! Now a days parents come up to us, they bring their children along and ask us to train them. So this is a huge thing, the mentality of people, their approach has changed. Rajyavardhan Singh Rathore, the Minister of State for Ministry of Youth Affairs and Sports has changed the outlook of people, he is an Olympian himself. Since he is a sportsman himself a lot of changes, improvements have been seen and established, he understands us and our needs as a sportsperson so yes the facilities now are way better and on point than before.
RG: What is your daily fitness and diet regime and what degree of continued discipline is needed to sustain an international champion title?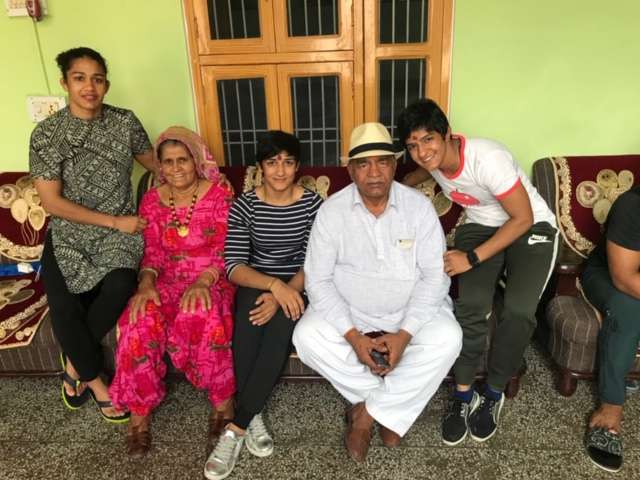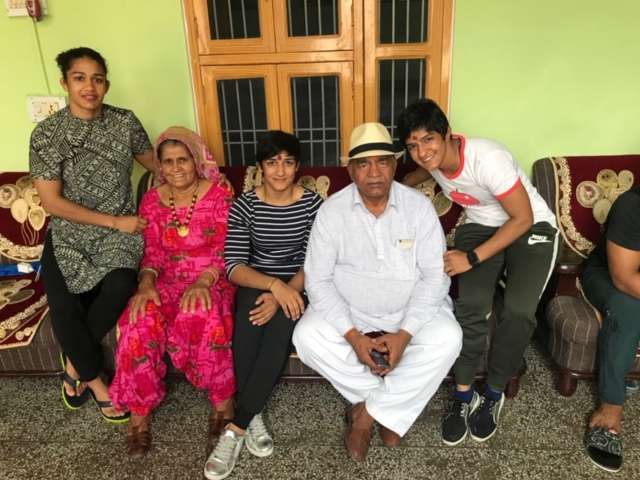 BP: I believe that it is very important to be humble and kind. There is nothing bigger than being a kind human being and this keeps you mentally in the right grounded space. We during our training regime eat a lot of fox nuts, almonds, we drink almond milk, our input for protein is huge because the intake of protein from everyday food isn't sufficient for us as players. So I make sure to take a high protein diet. Winning a medal isn't easy intact far from it and so is the journey. You have to sacrifice on a lot of things. Like you might have even seen in the movie 'Dangal' whatever hobbies we had, had to take a back seat and our first and prime aim was to win the medal and now we have imbibed this habit in our everyday discipline and routine. Lots of self discipline on a sustained daily basis is required along with the right diet and right attitude to keep up with the responsibilities of an international champion title and to stay befitting of it.
RG: What words of inspiration would you give to young budding wrestlers?
BP: Our Father has recently opened an academy to train young budding wrestlers. Back in the day we weren't privileged with an academy where we could train and neither there was so much money to invest on games and schooling both. Because the training was hard and strenuous and it required a lot of rest, recovery time was important. In the coming time, I hope to open an academy too specifically entailing to women wrestling so that women can learn and build a career for themselves in this field and there be more Olympic medals for our country. Another thing is discipline, it is very important and it is therefore important to work-hard. The struggle is real and the fear is real too so hard work and dedication is important. We our six sisters in our household and we are all international medal holders. Since we have more experience, it is our duty to encourage our younger ones and discuss our shortcomings because there is no shortcut to success and that's my most important advice to young budding wrestlers.