Advertisement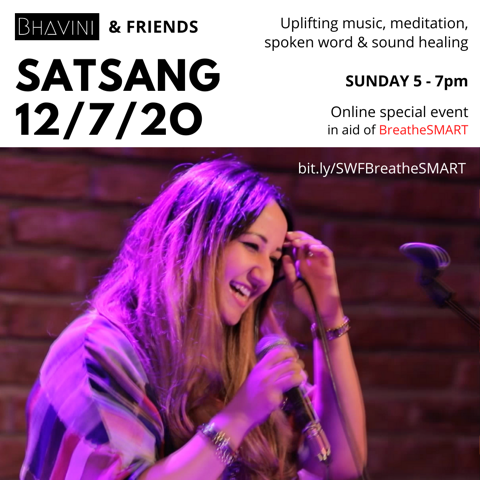 On Sunday 12th July, "Satsang with Friends" headlined by singer Bhavini Vyas with special guests, will take place online, in association with Breathe SMART (IAHV) in order to raise funds which enable ex-offenders and those they are connected to, to access vital and transformative breath work techniques.  Bhavini Vyas, an acclaimed international singer, is teaming up with other artists to create an event raising funds to make wellness democratised beyond its socioeconomic and racial confines, through the sharing of these beautiful tools with people who need them most.
When Bhavini Vyas sings, she takes the listener on a profound journey to the core of their being, quite literally channelling her voice into the collective evolution of humanity. The product of a culturally rich family hailing from the northern suburbs of London with a spiritual yet western upbringing, today this 30 something is committed to giving the world – including some of our most marginalised groups – an experience of mantra, meditation and yogic philosophy through her music.
The 12th July  evening is Bhavini's deep desire to share the fundamental principles with the masses and support the art of meditation's evolution from the alternative, to mainstream recognition and appreciation for social change. It is reported Special guests Errol McGlashan, award winning spoken word artist and poet and Anisha Carrington, sound healer and intuitive self-love guide will also grace the occasion.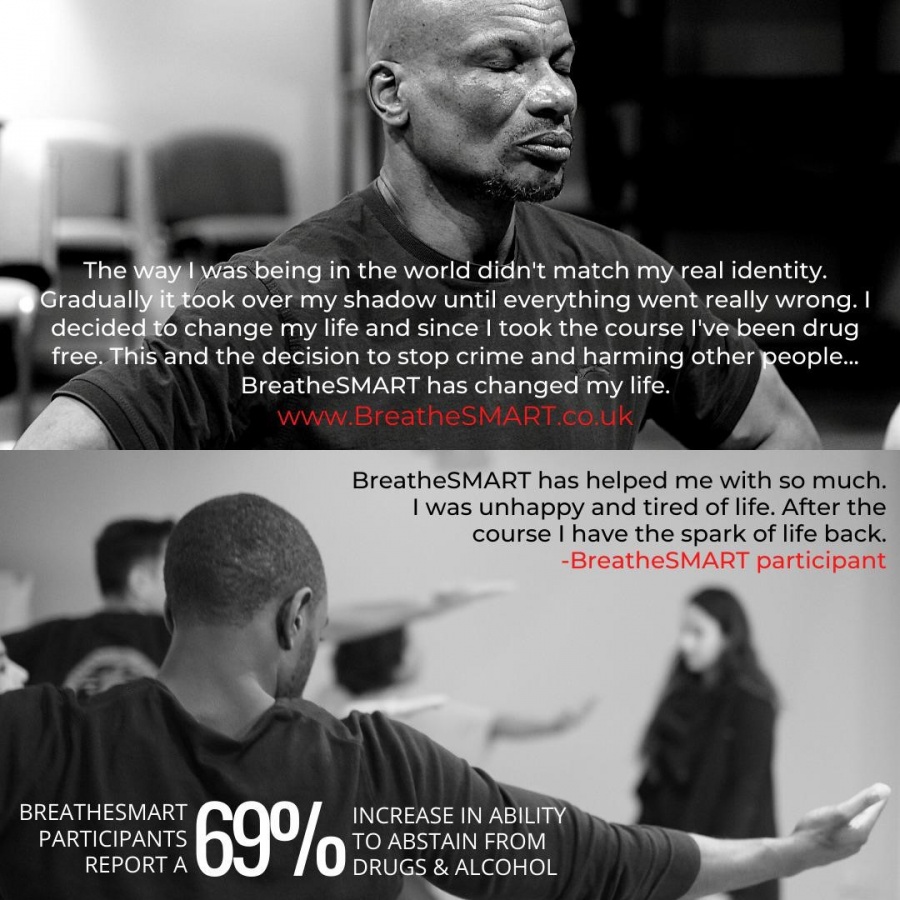 According to  Bhavini Vyas, "BreatheSMART is a programme very close to my heart.  I personally have been teaching the techniques taught on the programme for 10 years across all sectors of society and have also spent time teaching with the UK and European Prison system.  Seeing a need to bring these transformative techniques and keys to the world at large, we launched the community wing of BreatheSMART in London.  Working with marginalised communities – within prisons, gangs, or even their friends and family members – is some of the most powerful and meaningful work I have ever done.'' Furthermore , she added, ''The gift of being able to bring an experience of deep rest and true identity to those who may have never experienced it before, has impacted the way I have worked in Wellness ever since.  It is time the techniques and tools for healing and transformation in wellness extend beyond its traditional socioeconomic and racial confines."
The organisers of the evening said that 50% of the money raised from 'Satsang with Friends' will go towards the BreatheSMART project (the community wing of the global PrisonSMART programmes) and fund a place for a participant on the transformative BreatheSMART workshop.
For more information www.BreatheSMART.co.uk
Breathe SMART is a grass roots project that is set up to give individuals whose identity has been lost in historical mistakes and to help them find their true calling.  It is a project that speaks to the heart of what IAHV is doing.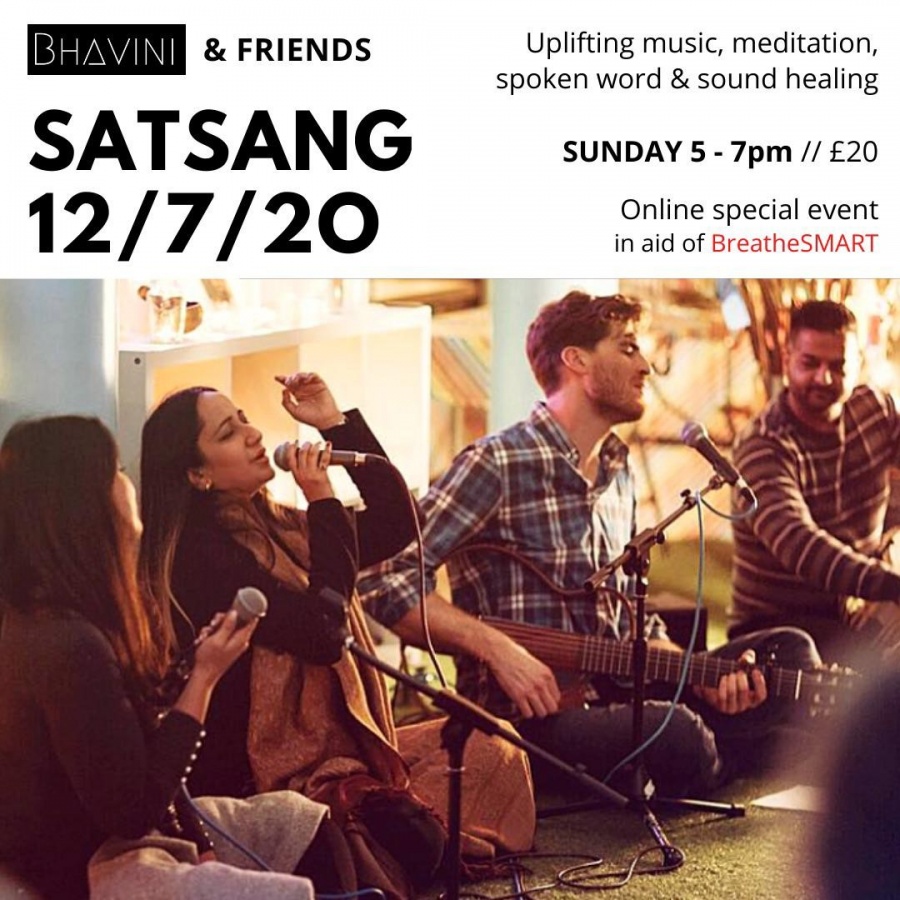 Equality and diversity is not a movement for Bhavini Vyas. It is the basis of her whole existence. Bhavini continues to democratise the wellness industry, making interventions available to those beyond the usual racial and socioeconomic confines.  Inspired by the Black Lives Matter movement, Satsang with Friends is guaranteed to be an uplifting and powerful event bringing together wide cultural diversity and celebration in ONE event, the proceeds of which will fund marginalised individuals to experience life changing techniques to impact society on the whole.
In what is arguably a moment in time when we are more in need than ever of the spiritual tools for wellbeing Bhavini has dedicated her life to sharing, Bhavini Vyas is one of the UK's most exciting and significant musician leaders to watch.
Those  interested to understand more of the project can visit
https://www.instagram.com/bhavinivyasldn/