Advertisement

Among the 27 states and union territories having Coronavirus patients, Kerala has the highest tally of positive cases at 213, followed by Maharashtra at 198. Delhi recorded 87 confirmed cases of Covid-19 with 82 positive cases from Uttar Pradesh…reports Asian Lite News
India on Monday witnessed one of the sharpest spike in the number of novel coronavirus (Covid-19) as 227 people tested positive in 24 hours, taking the country's total to 1,251 with 32 deaths. However, 102 people have been cured.
The Union Health Ministry in its updated report said that 32 deaths have been reported in India so far, with highest eight from Maharashtra, followed by Gujarat with five fatalities.
"A total of 102 patients have been cured and discharged," it said.
Among the 27 states and union territories having Coronavirus patients, Kerala has the highest tally of positive cases at 213, followed by Maharashtra at 198. Delhi recorded 87 confirmed cases of Covid-19 with 82 positive cases from Uttar Pradesh.
India has been under a 21-day lockdown due to Coronavirus till April 14.
Earlier in the day, the government denied as "rumours" that the 21-day nationwide lockdown would be extended.
Second death in Kerala
Kerala registered its second COVID-19 death on Tuesday morning when 68-year-old former Kerala Police official Abdul Azeez passed away at the Medical College hospital here, said health officials.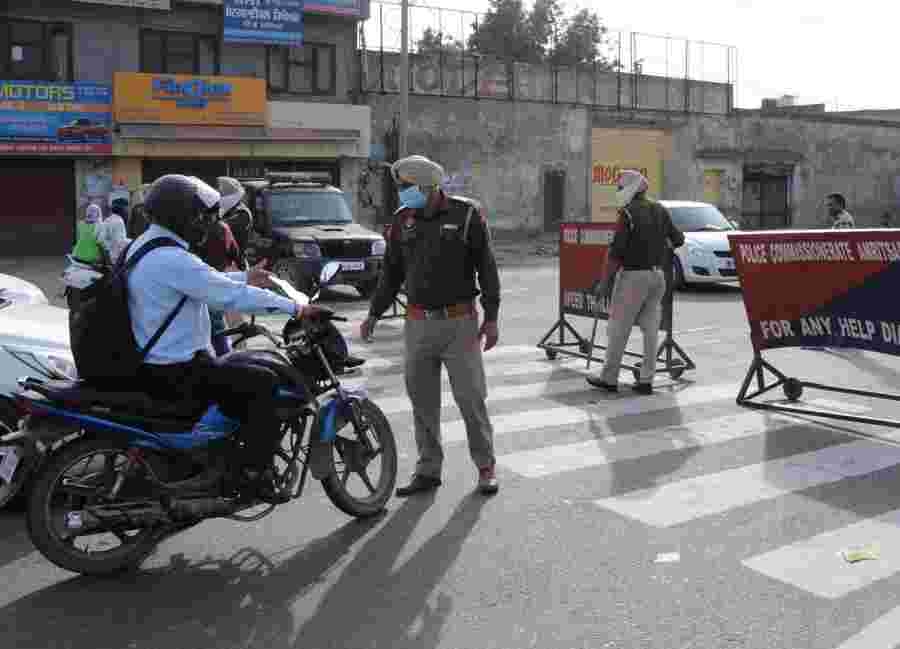 He was a resident of Pothencode about 20 kms from the capital city.
What has baffled the authorities is they have not been able to identify from where he got the infection, as he neither had a foreign travel history or had any contact with any positive patient.
Local councillor Balamurali said that Azeez sought medical treatment from a state run medical centre near his home on March 18.
"On 21st he again sought treatment at the same place. On 23rd he approached a private medical college hospital from where he was shifted to the state run medical college hospital. He on 14th had taken part in a chitty contest where 100 people also took part. His wife also attended a meeting of women and his daughter is a conductor in the state transport department. Literally,the village is in a state of shock," said Balamurali.
Health officials point out that the first test turned negative and it was only later it became positive. He was on ventilator for the past five days and breathed his last early Tuesday morning.
The last rites would now be conducted according to the medical protocol and as per religious traditions.
Meanwhile, the test results of his wife and daughter are now awaited.
Kerala has presently 213 positive cases and over 1.60 lakh people under observation.
1,600 foreigners stranded in Goa
Nearly 1,600 foreigner nationals are stuck in Goa, due to the ongoing 21-day nationwide lockdown in place in the wake of COVID-19 outbreak, Chief Minister Pramod Sawant said.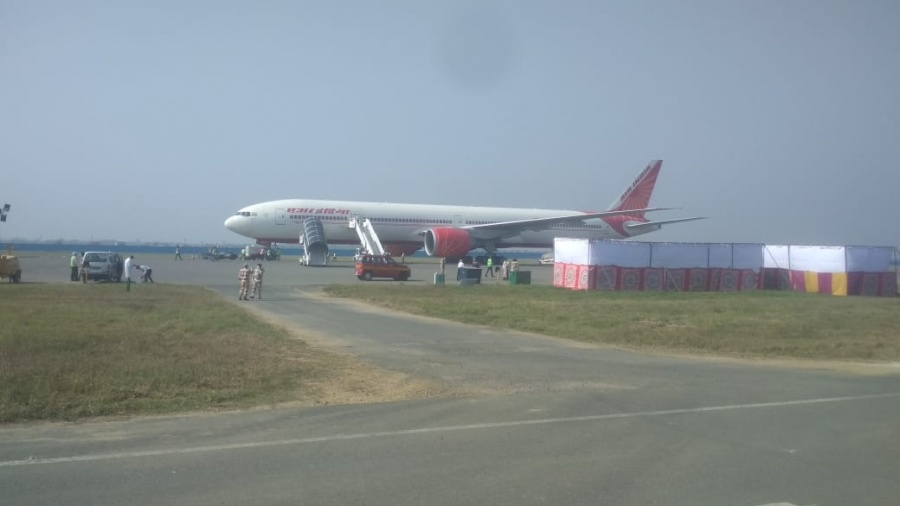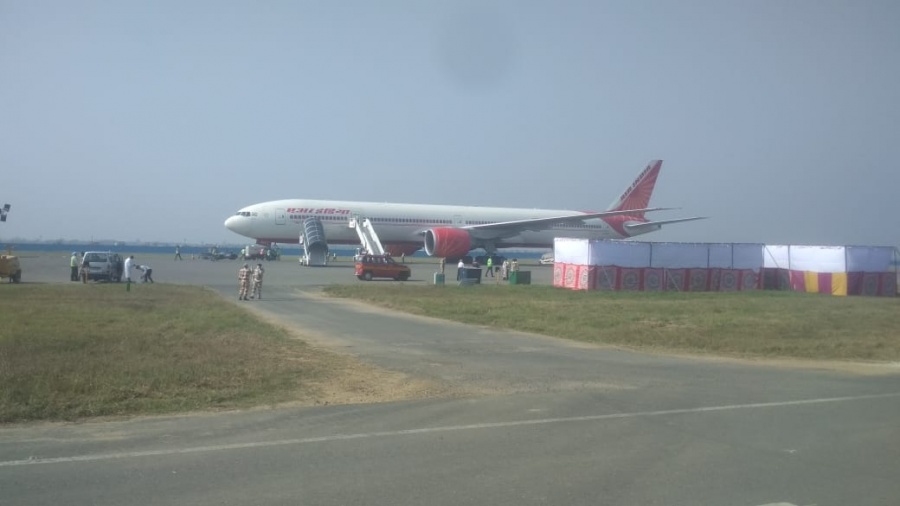 According to Sawant, special flights from Germany, Russia and other European countries are expected to arrive in Goa, either on April 3 or 5 to ferry several of them back home.
"Around 1,600 foreign tourists are presently in Goa. I do not know how many are expected to leave by special flights from Germany, Russia and other European countries which are expected to arrive on April 3 or 4," Sawant told reporters late on Monday.
"Those who want to leave and their Embassy has allowed them, we will be sending them back," Sawant also said.
Earlier on Monday, AC Milan goalkeeper Begovich tweeted: "The 67-year-old mother of my close friend and agent is stuck in Goa, India along with hundreds of other British citizens. With India in total lockdown, it is becoming hard for them to source food and water".
The Goa government has set up nine camps across the state where foreigners and migrant workers have been put up and provided food. Several hundred foreigners are also putting up in clusters in beach villages like Arambol, Morjim, etc, as well as in hotels awaiting exit.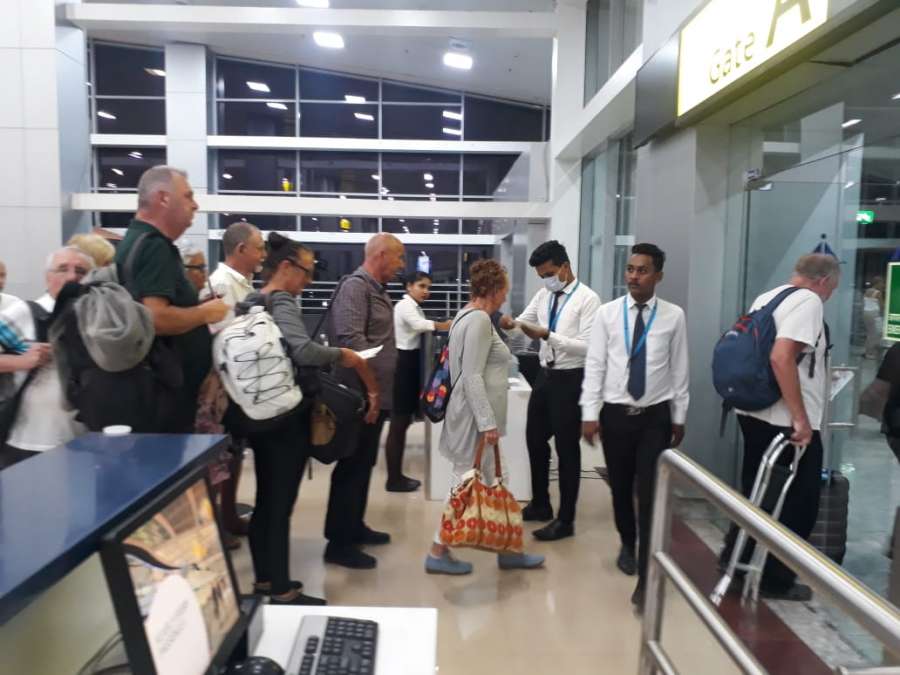 The Foreigners Regional Registration Office has also announced safe passage to foreigners stuck in Goa from their place of residence to the airport at their time of exit from the country.
"Goa Police has ensured clear passage to all foreign nationals from hotels to the Dabolim airport. Foreign nationals are advised to contact their embassies and also get themselves adapted to the visa regulations and visa restrictions from time to time," the FRRO said in a statement.
Until now, more than 350 foreigner nationals, mostly from UK and France have been evacuated by special flights, ever since India suspended international commercial flights in wake of the COVID-19 emergency.
Read more – 'Staying at home only way to save nation'