Advertisement

A total of 16,155 people had been discharged from hospital after recovery so far…reports Asian Lite News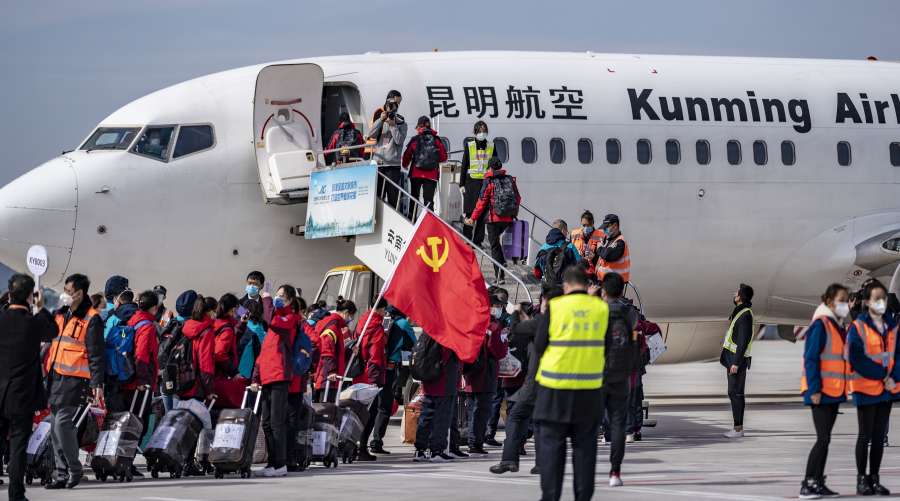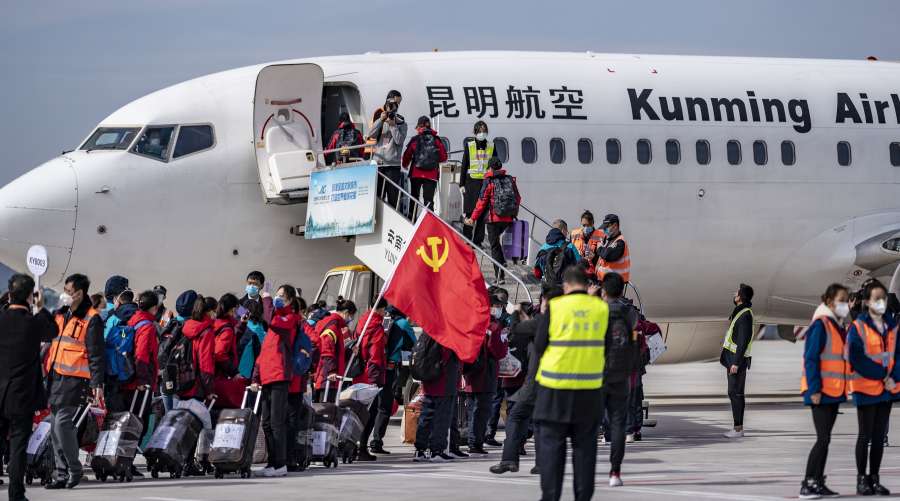 The overall death toll in China due to the deadly coronavirus has increased to 2,118, with a total of 74,576 confirmed cases, health authorities said on Thursday.
The National Health Commission said that it had received reports of 394 new confirmed cases and 114 deaths on Wednesday from 31 provincial-level regions and the Xinjiang Production and Construction Corps, media reported.
Among the deaths, 108 were in Hubei province and one each in Hebei, Shanghai, Fujian, Shandong, Yunnan and Shaanxi.
Another 1,277 new suspected cases were reported on Wednesday, said the Commission.
Also on Wednesday, 1,779 people were discharged from hospital after recovery, while the number of severe cases decreased by 113 to 11,864.
The Commission added that 4,922 people were still suspected of being infected with the virus.
A total of 16,155 people had been discharged from hospital after recovery so far.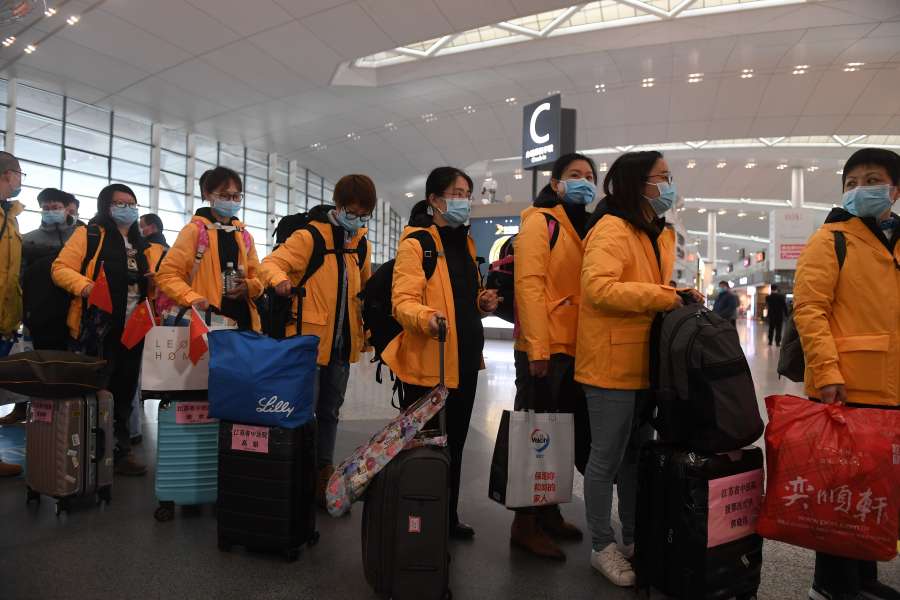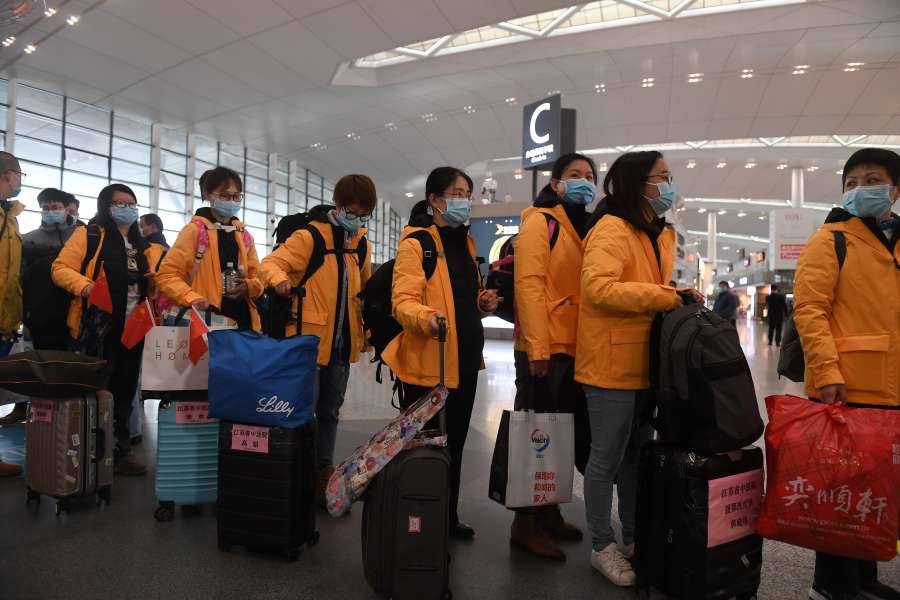 As of Thursday morning, the number of reported cases outside of China were Japan (705), Singapore (84), South Korea (82), Hong Kong (65), Thailand (35), Taiwan (24), Malaysia (22), Germany (16), Vietnam (16), Australia (15), the US (15), France (12), Macau (10), the UK (nine), the UAE (nine), Canada (eight), India (three), the Philippines (three), Italy (three), Russia (two), Iran (two), Egypt (one), Spain (two), Cambodia (one), Finland (one), Nepal (one), Sri Lanka (one), Sweden (one) and Belgium (one), according to figures published by the South China Morning Post.
Hong Kong (two), the Philippines (one), Japan (one) and France (one) have reported deaths.
Confirmed COVID-19 cases in Hong Kong increase to 65
Hong Kong's Centre for Health Protection (CHP) said late on Wednesday that the number of the novel coronavirus (COVID-19) cases in Hong Kong had increased to 65 as of 8:00 p.m. local time.
At its daily press briefing, the CHP had reported about the 63rd confirmed COVID-19 case, which involves an 83-year-old family member of two previously-confirmed cases, and said that the preliminary test results of a couple also showed positive for novel coronavirus, media reported.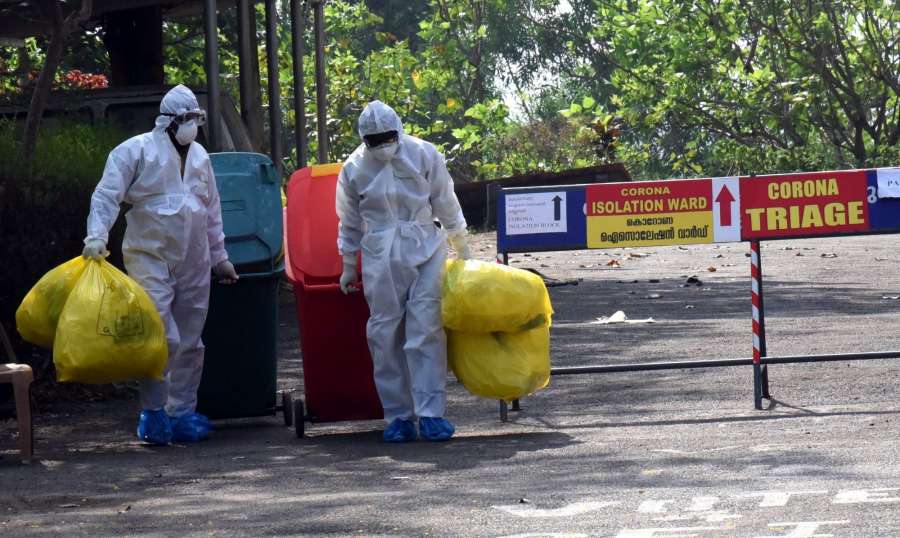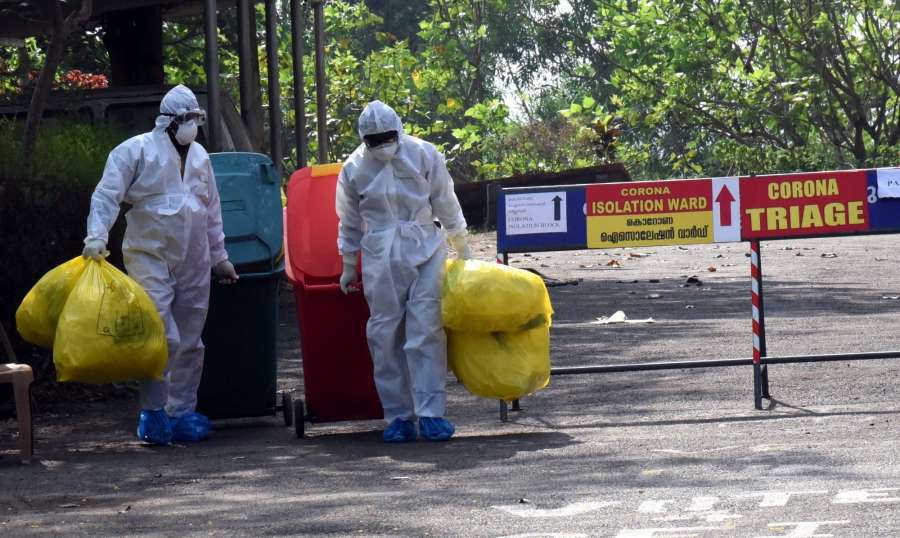 In a press release published on Wednesday, the CHP announced that the couple, aged 68 and 70 respectively, have been confirmed as Hong Kong's 64th and 65th COVID-19 cases.
The couple, with underlying illnesses, have been admitted for treatment and are in stable condition. The CHP investigation showed that they had no travel history during the incubation period. Their daughter, who lives together with them, is asymptomatic and will be arranged for quarantine.
The CHP is investigating these three additional cases and conducting contact tracing.
Among the 65 confirmed cases of COVID-19, two patients have passed away, five have been cured and discharged from the hospital, while the others remain hospitalized.
WHO team in China 
World Health Organization (WHO) Director-General Tedros Adhanom Ghebreyesus said on Wednesday that a WHO team of experts is currently in China to find answers to some unknowns of COVID-19.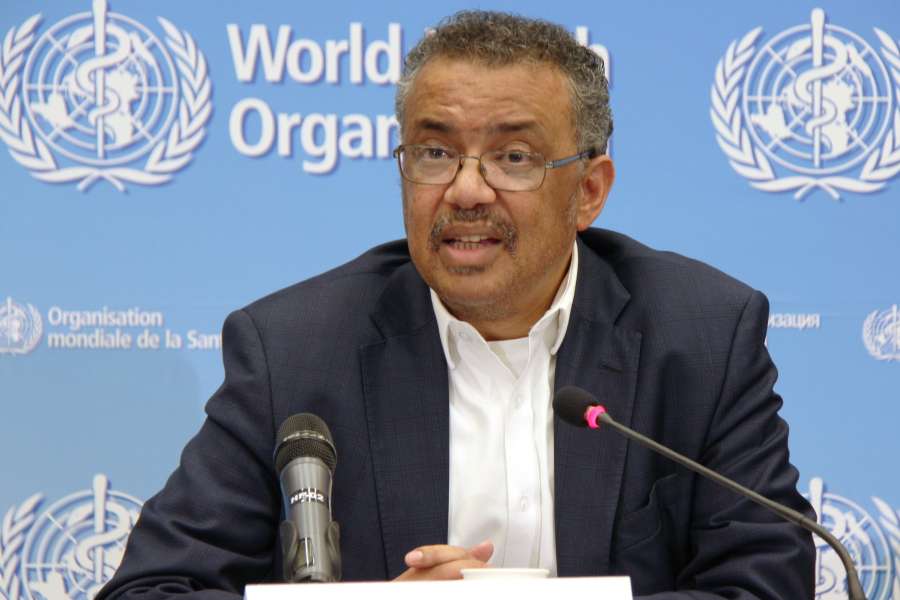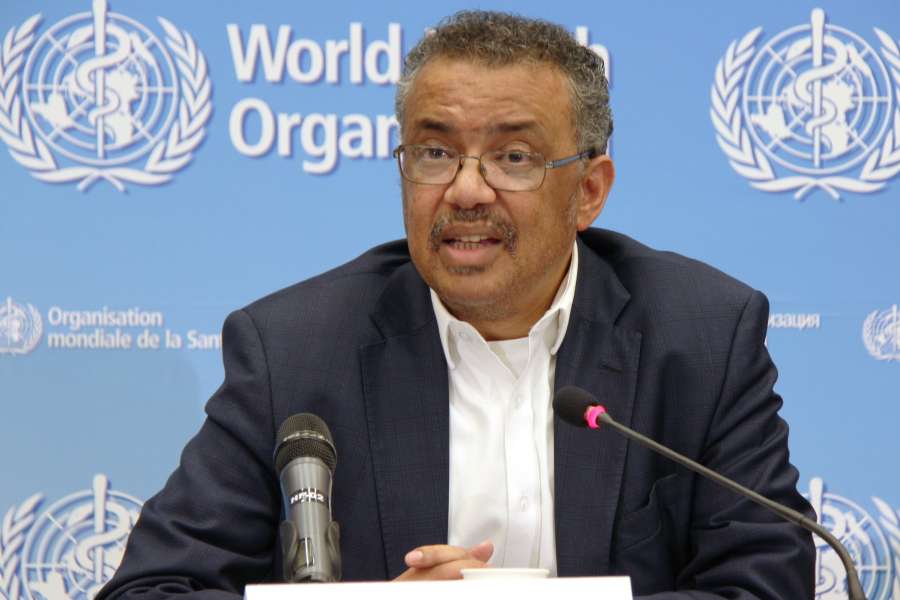 "The WHO-led international team of experts is working on the ground with their Chinese counterparts to find answers to some of the things we don't know yet about coronavirus," he said, adding that the team was formed under the Global Outbreak Alert & Response Network, media reported.
Tedros also said he had just briefed WHO member states on key COVID-19 related issues, which included that the international community needs to step up contributions for countries' preparedness, that a balance needs to be stricken between funding simple public health interventions and vaccine R&D, and that efforts are needed to get equipment to countries.
He thanked Canada for its contribution to fighting COVID-19 and pledged to continue working with all countries to stop the epidemic.
Earlier, Canada said it would provide $2 million to the WHO to help countries prepare and respond to COVID-19.