Advertisement

Why it took 40 days from the identification of first virus case in Wuhan to the point where President Xi declared an emergency. Why a number of doctors in Wuhan who tried to warn about the virus were punished…. There are more questions than answers to the way China handled the Coronavirus crisis …. Dr Sudheesh Menon explores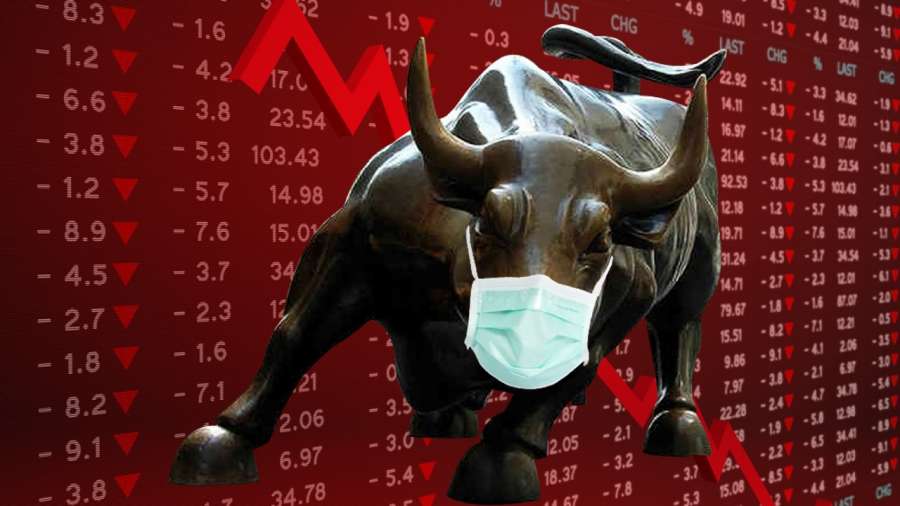 The Chinese economy looks at grim prospects as thousands of factory workers have not returned to resume work in factories following the outbreak of Coronavirus. China faces a big challenge now, as the global manufacturing hub is facing a virtual shutdown waiting for the end of the virus epidemic. Millions of migrant workers who had gone home to celebrate Chinese New Year, are unable to come back to their work due to stringent restrictions on movement of people and transportation. The toll of Coronavirus in China has already touched 3,000 while confirmed cases of infection have crossed 77,000 in third week of February. China National Health Commission announced on February 24, death of 149 people and 409 new cases of infection on a single day. The survey conducted by American Chamber of Commerce in Shanghai revealed that about two thirds of total factories in China's financial hub geared for starting work but about 80 per cent of workers have not returned from their home to work place. As the Coronavirus  outbreak continues to spread, many factories have extended the ongoing shutdown as workers are not ready to take risk.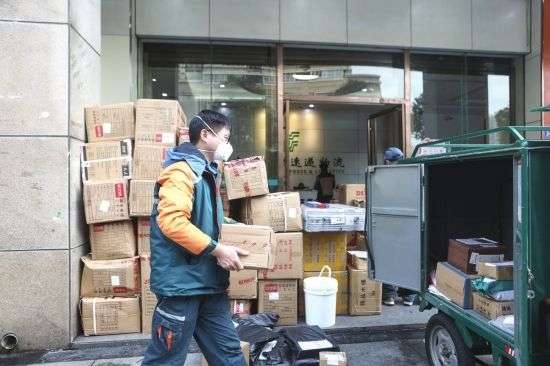 Liu Xiaoming, Vice Transport Minister, China while confirming the fear prevailing among the migrant workers, said less than one third of China's 291 million migrant workers have returned to work from their home town. More than 174 million workers are employed outside their home provinces. The Chinese local authorities treat the rural population as potential carriers of Coronavirus and hence they remain a threat to public health. The migrant workers prefer to stay home in order to avoid attempts by officials to force them into quarantine. The manufacturing and service sector workers do not have the luxury of working from home and hence the epidemic has affected factory operations which in turn will hit the economy. The economists feel that further delay in starting the factories will severely affect the manufacturing hubs in China.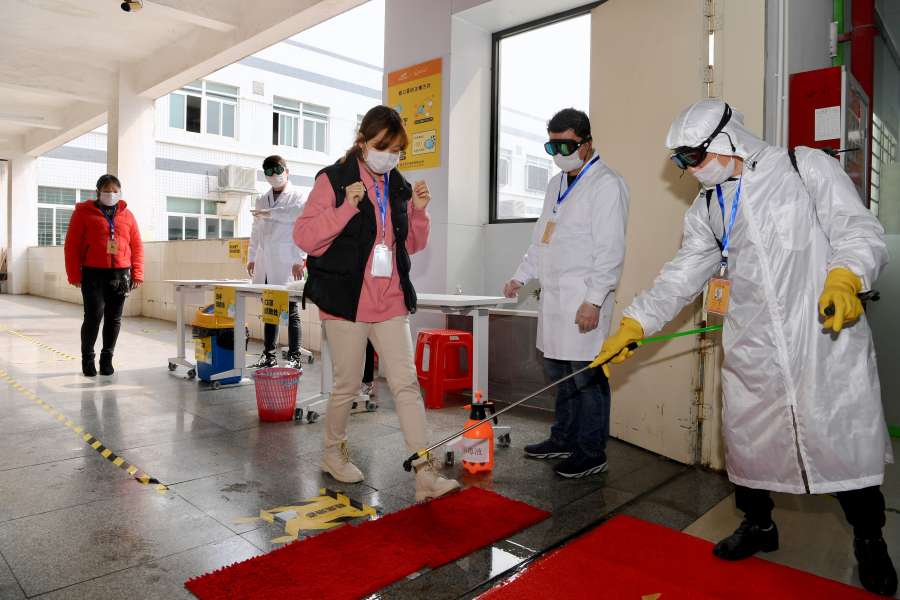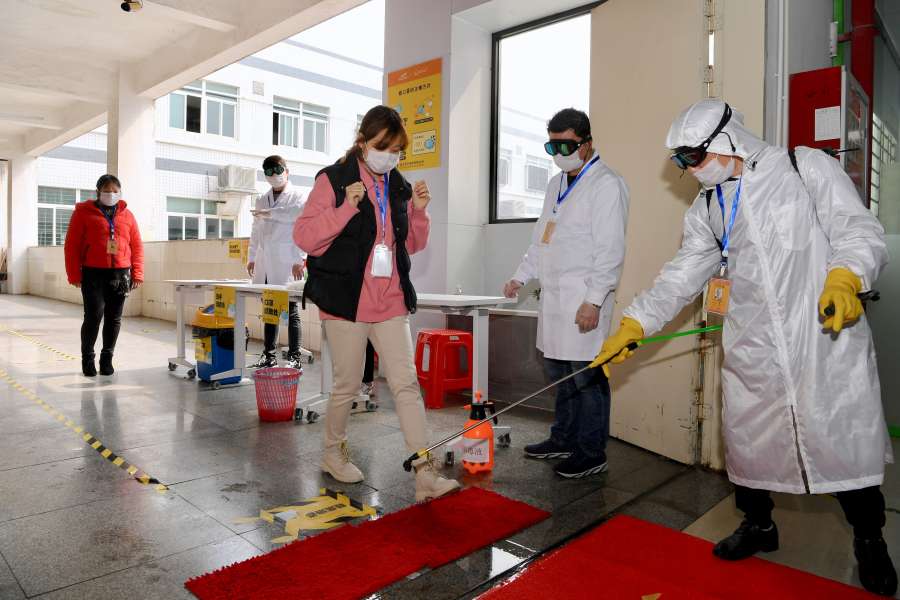 The stringent curbs on transportation by authorities as preventive measures have not only affected movement of people but also heavily disrupted the supply chain, thus affecting the most important part of manufacturing namely procurement. The manufacturing hub of Suzhou where big companies such as iPhone contractor Foxconn, Johnson and Samsung Electronics are located have been forced to postpone resumption of work. According to China Passenger Car Association, the Coronavirus led to drastic drop in overall sales of China made cars which initially led to 20 per cent fall in January 2020 year on year basis. However, the sales figures slumped by 92 per cent in the first week of February following failure of the Xi Jinping government in containing the deadly virus outbreak. China Transport Ministry said that the combined number of people who used road, rail and air mode of travel was 12 million on February 24, which is just 20 per cent of the total travel volume the country experienced a year ago. While sweeping restrictions have been imposed on all kinds of movement in the Hubei province, which is an epicentre of Coronavirus breakout, the Chinese authorities have suspended long distance bus services connecting the different provinces as well leading to lock down in many cities and towns of China.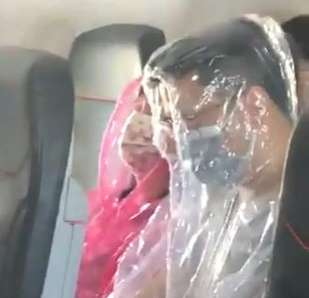 Many policy makers and business leaders have raised the concern about China's management of health security. The concern emanates from China's high level of integration into the global economic system, from trade and tourism to supply chains and all forms of commerce. The snapshot of industrial activity in China is expected to reveal a plunge in Chinese factory output in February as quarantine efforts to contain the virus spread disrupted the supply chains with damaging consequences for companies around the world. Xi Jinping warned in the third weekend of February that Coronavirus would have relatively big impact on the economy and society. Kristalina Georgieva, IMF Head while speaking at G20 meeting of finance leaders and central bank chiefs warned that the continuing spread of virus could have dire consequences especially its economic impact if the outbreak turns out to be more persistent and widespread.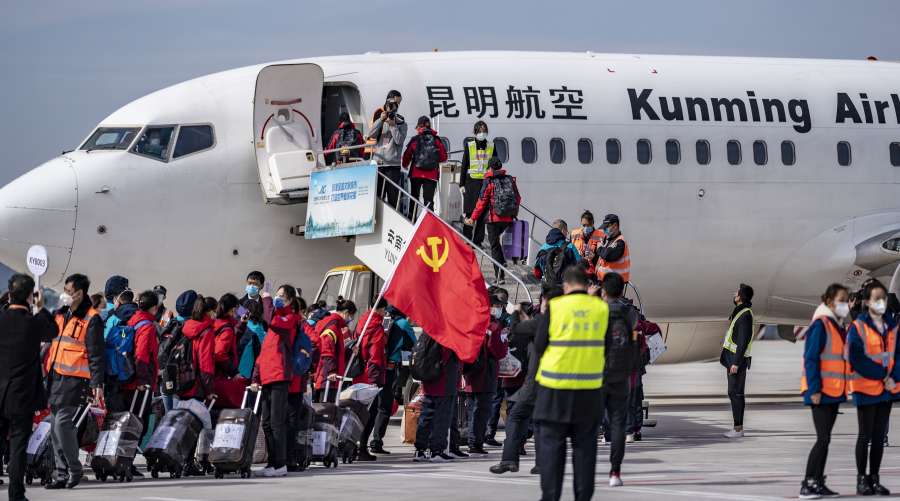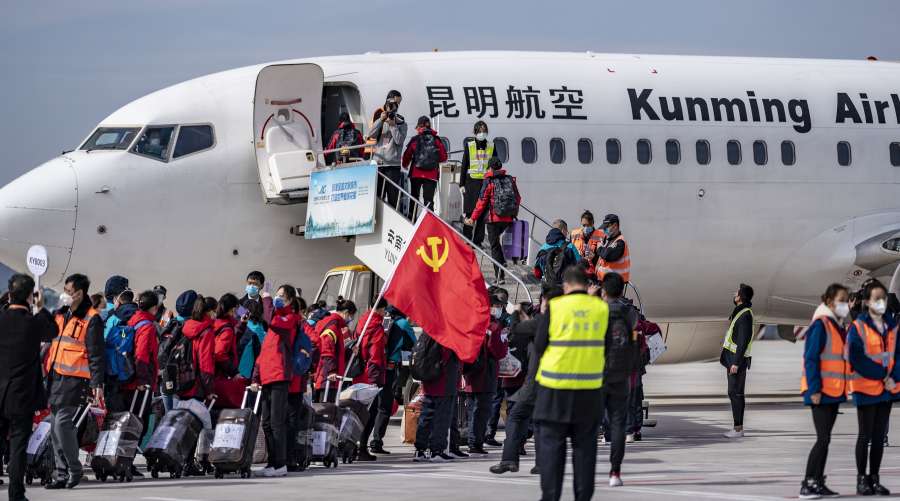 Meanwhile, in Italy the raising potential to harm eurozone growth due to virus spread increases economic woes at a time when the country's economy is already in contraction. The International  Airlines Group and International Air Transport Association (IATA) warned in third week of February that falling passenger demand would cost the airline industry $29.3 Bn in lost revenues in 2020 with global air travel likely to fall for the first time in more than a decade. The analysts have warned that transport groups, hospitality chains, airlines, luxury goods makers and retailers will be among those hardest hit by the Coronavirus as Chinese consumers stay away from the shops and travellers put off holidays plans. Jaguar Land Rover warned in February that it could run out of car parts at its British factories by February end and Apple sounded the alarm warning of possible iPhone supply shortages due to closure of Chinese factories.
The virus endemic in China has led to following questions:
Why it took 40 days from the identification of first virus case in Wuhan to the point where President Xi declared an emergency
Why a number of doctors in Wuhan who tried to warn about the virus were punished
Why Chinese party officials seemed to be reluctant to admit the risks
Why party officials continued to plan public new year events right upto the point of emergency
What is the level of preparedness of public health authorities for this kind of virus outbreak in managing public health, food and animal market safety regulations that may have propagated the infection
After admitting the urgency of crisis, authorities went into crisis mode before informing the global health authorities. This speaks about party's obsession with stability, control and tendency to suppress the free flow of information and transparency
At present we have more questions on the epidemic than the answers.