Advertisement

Speaking at a news conference in Geneva, he said that it was a "reality check" and a wakeup call to all governments to get ready to face the threat…reports Arul Louis from United Nations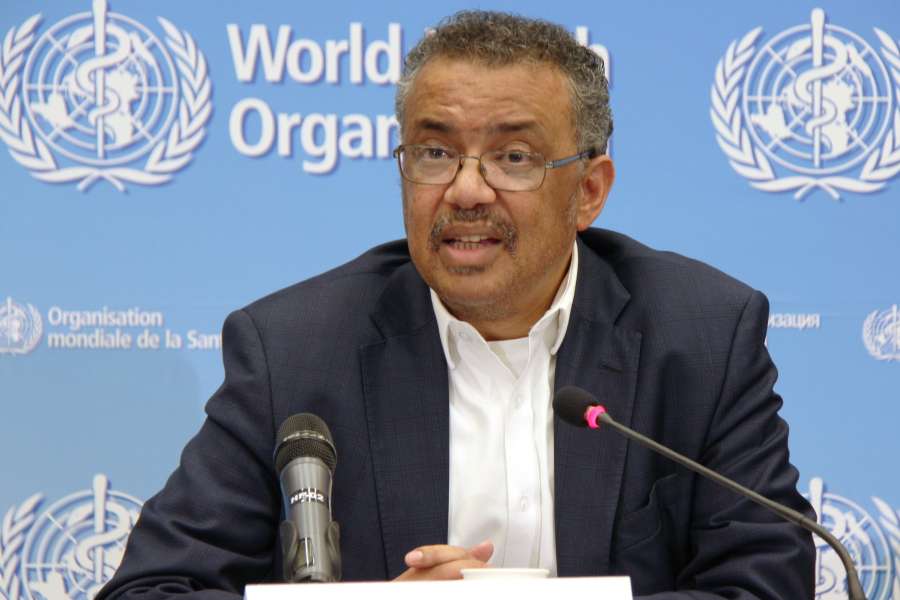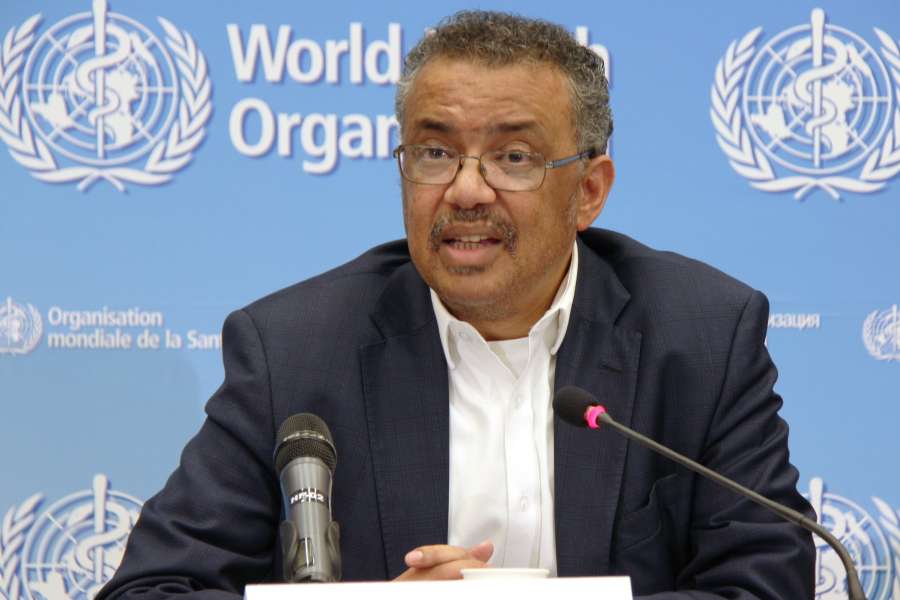 The World Health Organisation (WHO) has raised coronavirus threat to the "highest level" in a "wakeup" call to governments amid reports that the disease has spread to 48 countries.
WHO Executive Director of health emergencies, Mike Ryan, said on Friday, "We are on the highest level of alert or highest level of risk assessment in terms of spread and in terms of impact".
Speaking at a news conference in Geneva, he said that it was a "reality check" and a wakeup call to all governments to get ready to face the threat.
He said, "This virus may be on its way and you need to be ready. You have a duty to your citizens, you have a duty to the world to be ready".
At the UN, Secretary-General Antonio Guterres added a note of caution, "This not a time for panic – it is time to be prepared – fully prepared".
"We know containment is possible, but the window of opportunity is narrowing", he said and called on "all governments to step up and do everything possible to contain the disease – and to do so without stigmatisation, respecting human rights".
WHO Director-General Tedros Adhanom Ghebreyesus said Geneva that the disease should be approached with urgency, but without panic.
"Our greatest enemy right now is not the virus itself. It's fear, rumours and stigma", he said.
He said that WHO had not declared a Coronavirus pandemic because there was no evidence " as yet that the virus is spreading freely in communities".
There has, however, been one case in the United States of a person who had no known contact with anyone suffering from the disease and had not travelled to countries hit by it coming down with coronavirus.
Tedros said that as of Friday morning the disease had spread beyond China to 48 countries, afflicting 4,351 people and causing 67 deaths.
The outbreaks in four European countries and Nigeria have been traced to Italy, he said.
While coronavirus could become a pandemic, Tedros said that "with the right measures, it can be contained".
Ryan said that for it to become a pandemic every person the planet will have to be exposed to it and that is not backed by data now.
He said that China has shown that it can be prevented if actions are taken quickly.
Toll 2,835 in China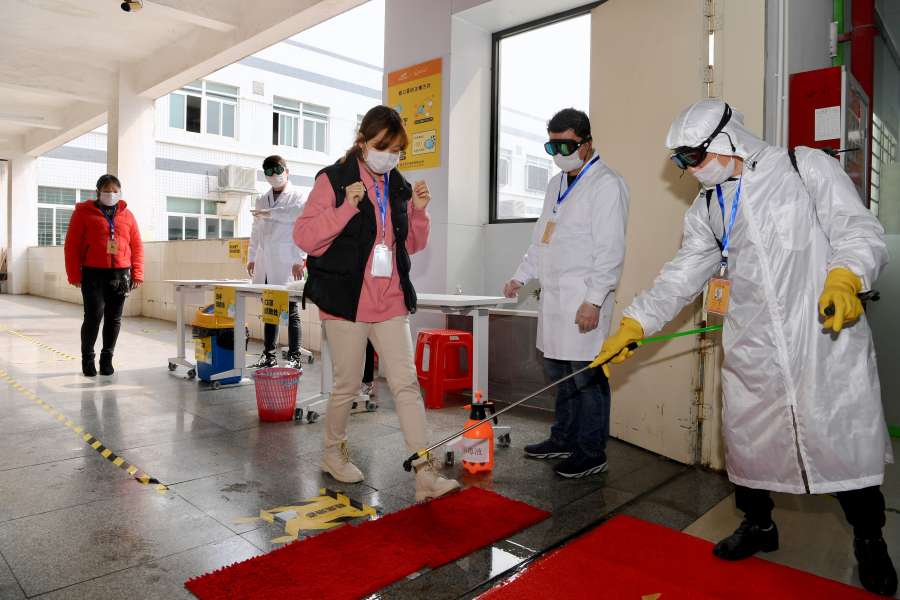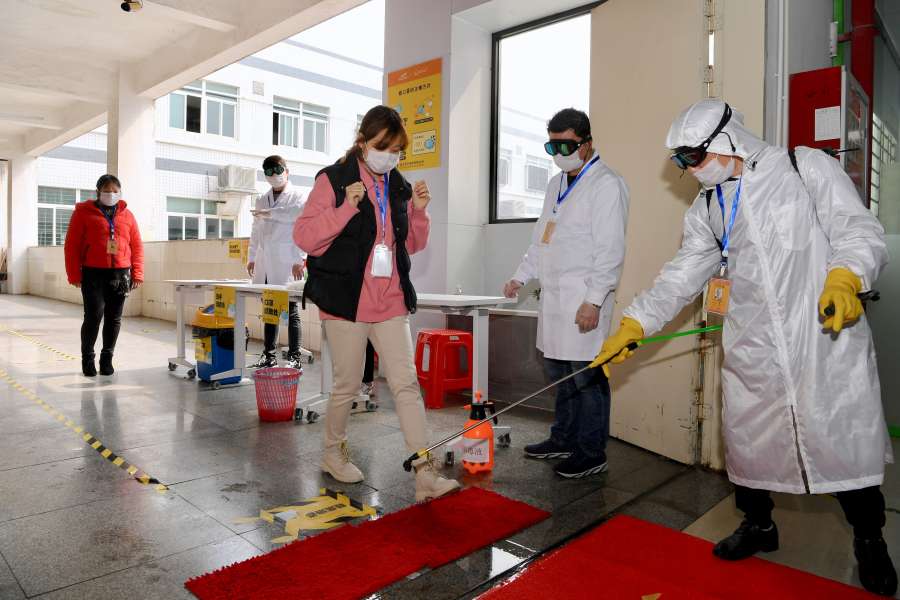 The death toll due to the novel coronavirus outbreak in China has risen to 2,835, health authorities said on Saturday, while the number of confirmed cases has increased to 79,251.
Chinese health authorities said it received reports of 427 new confirmed cases of novel coronavirus infection and 47 deaths on Friday on the Chinese mainland, Xinhua reported.
Among the deaths, 45 were in Hubei Province, one in Beijing and Henan respectively, according to the National Health Commission.
Another 248 new suspected cases were reported Friday, said the commission.
On Friday, 2,885 people were discharged from hospital after recovery, while the number of severe cases decreased by 288 to 7,664.
Pak allows stranded citizens to return from Iran
Pakistani authorities have decided to open the Taftan border entry point temporarily to facilitate return of around 340 Pakistanis stranded in the Iran, where the number of coronavirus cases and deaths have increased at an accelerated rate.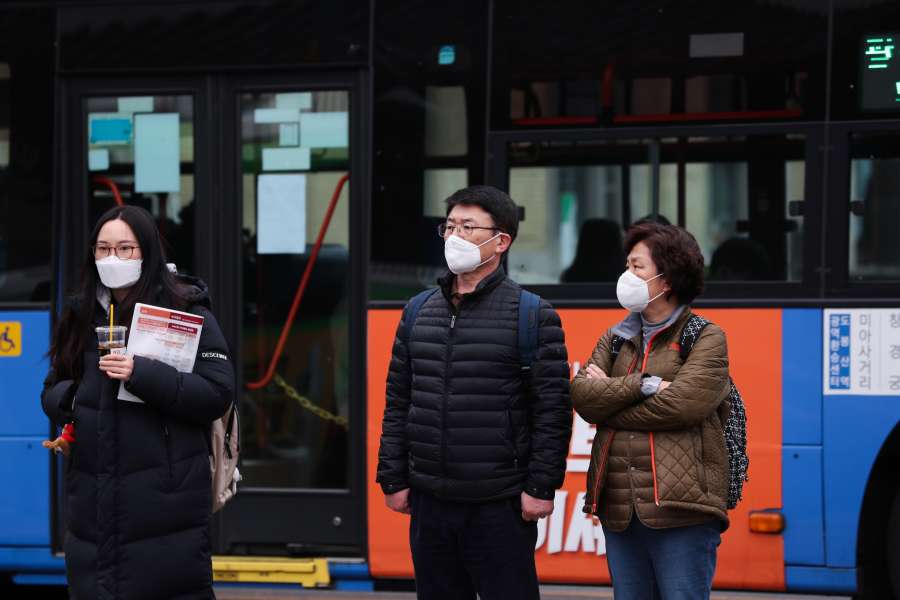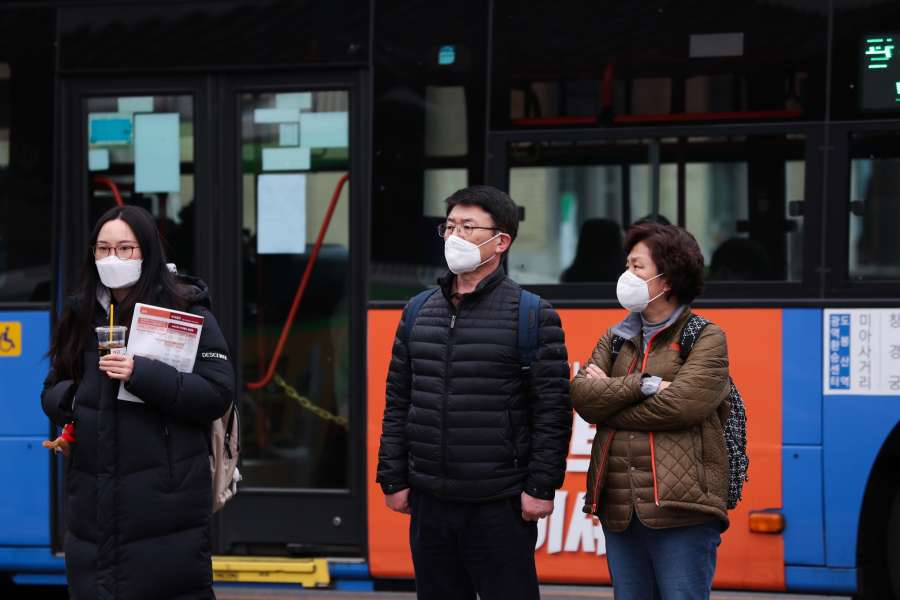 Special Assistant to Prime Minister on Health Zafar Mirza, who visited the Taftan border on Friday morning, said the government would gradually allow them to return in batches after complete health screening over the next few days, reports Dawn news.
The Pakistan-Iran border was closed to all kinds of movement on February 23. As of Friday, Iran reported 34 fatalities and 388 confirmed coronavirus cases.
Assistant Commissioner of Taftan Najeebullah Qambrani said that those returning from Iran including pilgrims, traders and labourers were screened on their arrival by health teams deputed at entry points of the border.
He made it clear that the pilgrims who had visited "coronavirus-hit Iranian cities" would be kept in quarantine while other people would be allowed to proceed towards their destinations after complete medical check-up.
"All Pakistanis returning to Taftan from Iran would have to spend at least a week or more in quarantine established in Taftan area," a senior official of health department said, adding that Pakistan House had already been converted into isolation ward.
Israeli agency to produce vaccine in 8-10 weeks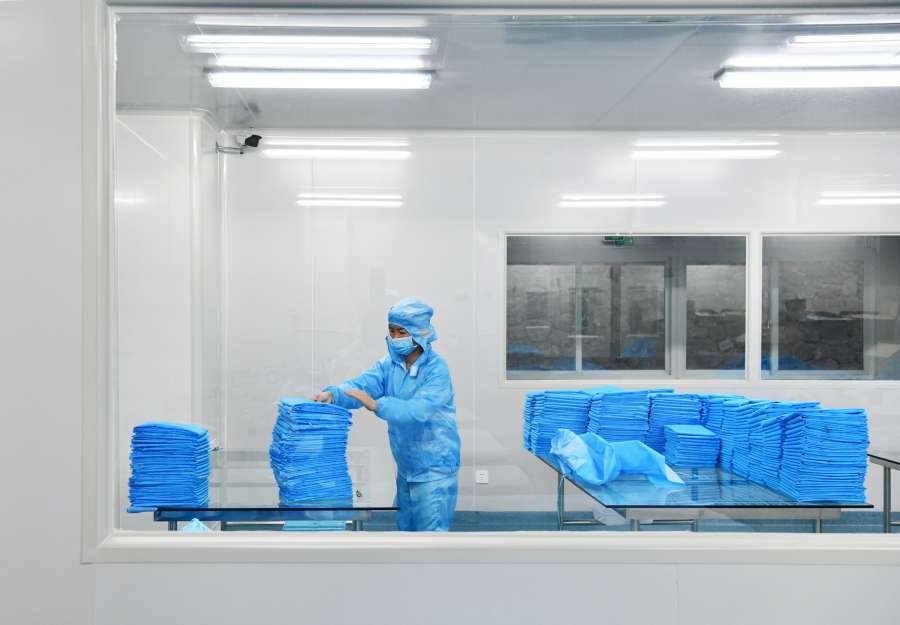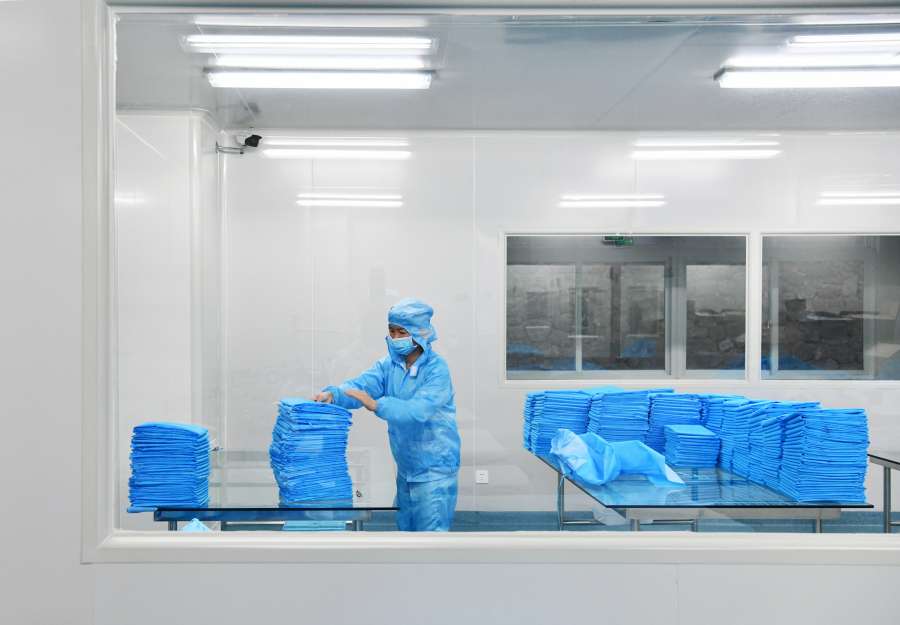 Israeli researchers at Migal-Galilee Research Institute have announced that they have achieved a scientific breakthrough that will lead to the rapid creation of a vaccine against Coronavirus in the coming weeks.
The institute announced the development of an vaccine against avian coronavirus Infectious Bronchitis Virus (IBV) and are adapting it to create a human vaccine against coronavirus (COVID-19), which is rapidly spreading across the world.
Commenting on the report, David Zigdon, CEO of Migal Galilee Research Institute, said, "Given the urgent global need for a human coronavirus vaccine, we are doing everything we can to accelerate development. Our goal is to produce the vaccine during the next 8-10 weeks, and to achieve safety approval in 90 days. This will be an oral vaccine, making it particularly accessible to the general public. We are currently in intensive discussions with potential partners that can help accelerate the in-human trials phase and expedite the completion final product development and regulatory activities."
According to a statement, the Migal-Galilee Research Institute has announced that after four years of multi-disciplinary research funded by Israel's Ministry of Science and Technology in cooperation with Israel's Ministry of Agriculture, the research institute has achieved a scientific breakthrough that will lead to the rapid creation of a vaccine against coronavirus.
US confirms 2nd case
The Santa Clara County Public Health Department in Northern California has confirmed a second coronavirus case of unknown origin, bringing the total number of infections in the US to 60.
On Friday, Santa Clara health officials said a female senior with chronic health conditions was found to be infected with COVID-19 when she was treated for a respiratory illness, reports Xinhua news agency.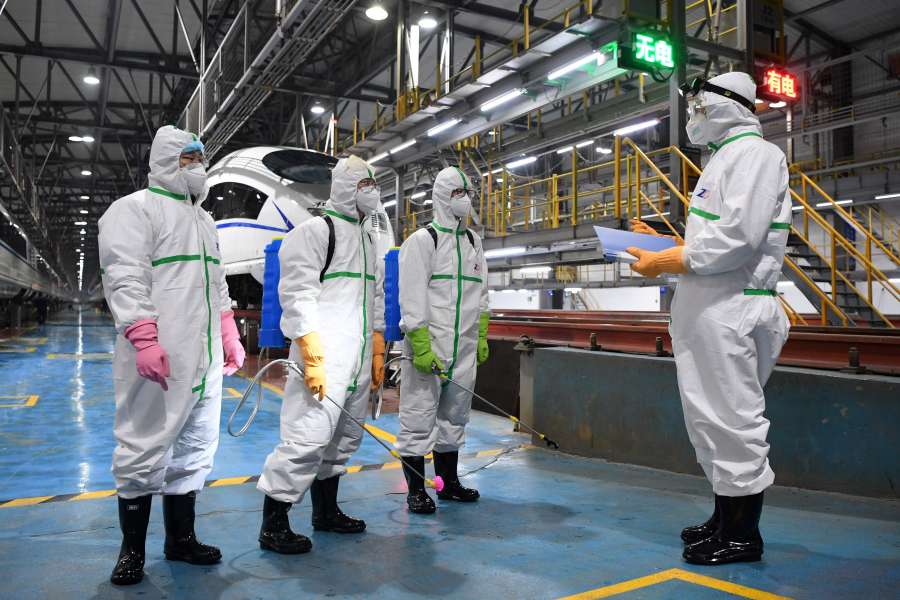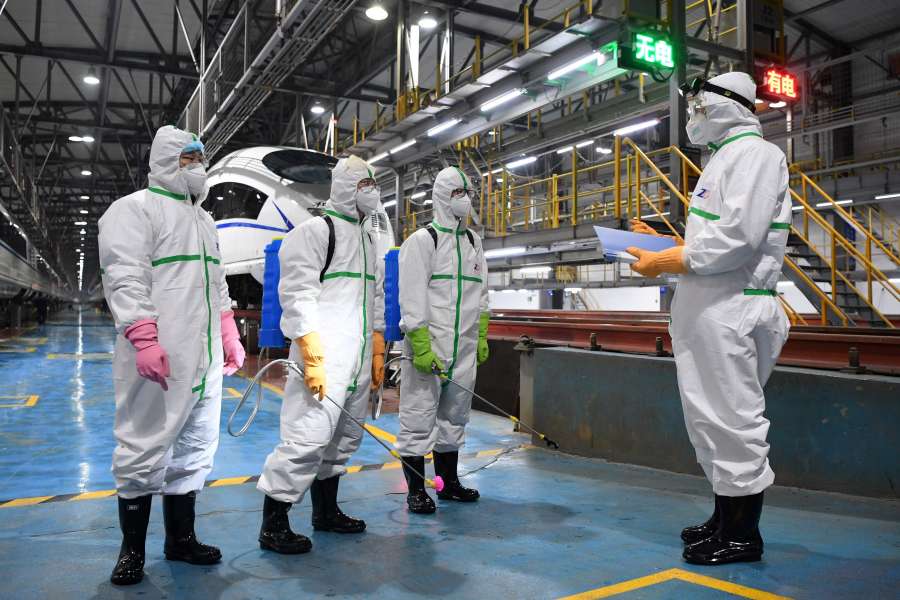 The county's Public Health Laboratory received the specimens on Thursday and performed the testing.
The patient had no known travel history nor exposure to any other infected people.
The health department said it has been working to identify the contacts and understand the extent of exposures relating to the new patient.
The woman was the third case of COVID-19 confirmed in Santa Clara, but she was different from the previous two cases where the two patients had a history of travelling to China or exposure to infected individuals.
"This new case indicates that there is evidence of community transmission but the extent is still not clear," said Sara Cody, director of the Santa Clara Public Health Department.