Advertisement

Indian Prime Minister Narendra Modi has announced that the nationwide lockdown to contain the spread of coronavirus will be extended till May 3…reports Asian Lite News
Watch Live! https://t.co/QuaSv4YzaT

— PMO India (@PMOIndia) April 14, 2020
Prime Minister Narendra Modi on Tuesday announced an extension of the current nationwide lockdown till May 3, claiming social distancing is the only way to pass the "agni pariksha".
"Everyone suggests that the lockdown be extended. Many states have already decided to extend the lockdown. Keeping all that in mind, it has been decided that the lockdown in India will now have to be extended by 3 May," Modi said in his address to the nation on Tuesday 10 am.
He also said the shutdown will be enforced with more strict nature and all states will be evaluated on their performance in containing the outbreak. If any state or its any district is found satisfactory, certain areas may be given conditional reprieve from April 20, said the PM Modi.
"The fight against Corona will be further strengthened for the next one week," he said. "Every town by every police station, every district, every state will be tested, that how much lockdown is being followed, and how much that area has protected itself from Corona."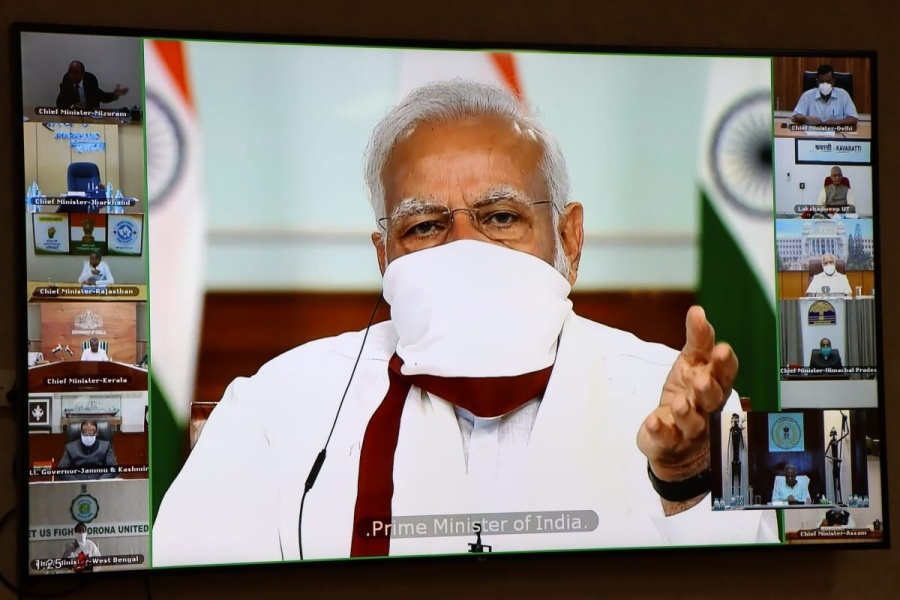 PM Modi said that the areas that will succeed in this litmus test, that mean the areas which will not be in the hotspot, and also which will be less likely to turn into a hotspot, will be allowed some relaxations from April 20.
Modi stressed that the focus should be not to allow creation of any new hotspots.
"We will have to keep a close watch on the places which are expected to be converted into hotspots. Creating new hotspots, Will further challenge our hard work and our austerity."
The Prime Minister invoked Ambedkar and the reference to 'we the people' in the constitution during his address to the nation to suggest the battle against the coronavirus is a common one. Thanking the people of India, he said that the shutdown has been able to contain the spread of the virus better than many nations. Making a case between economics versus life, the PM said the latter is more important.
"India started screening at airports even before we had one corona positive patient in the country. Even though we had 550 cases, India took a big decision to completely shutdown India. We didn't wait for the problem to erupt," stressed PM Modi.
Making a comparison internationally, the PM said that India is in a far better position than other nations who are battling with thousands of corona positive cases.
As of Tuesday, India has 8,988 active corona cases.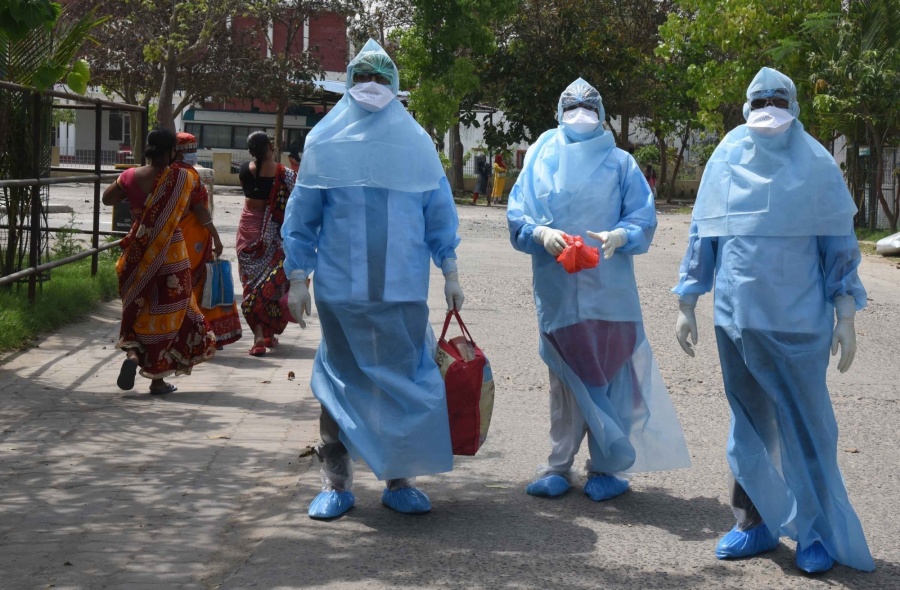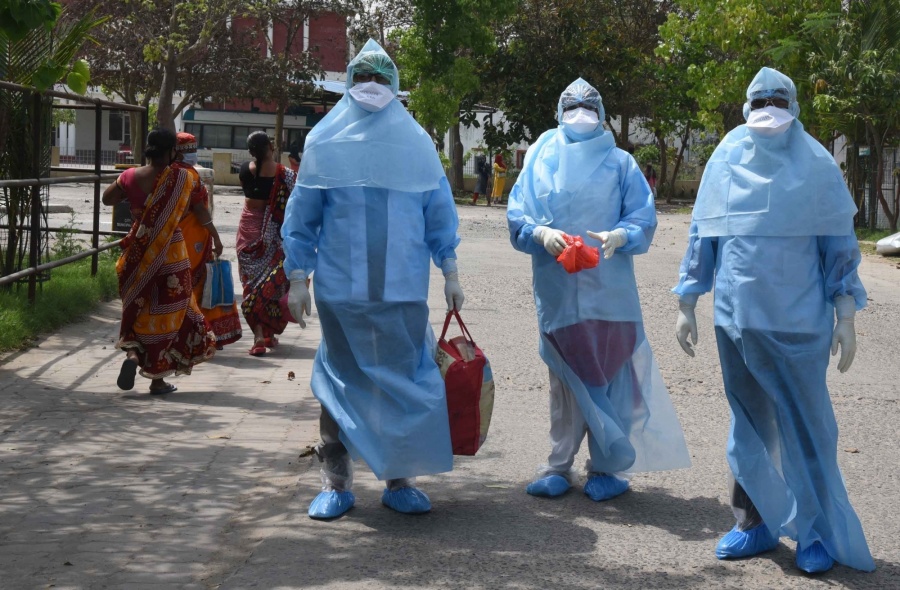 Cases reach 10,000 mark
The total number of confirmed cases of novel coronavirus in India climbed to 10,363, with 1,211 new cases and 31 deaths in the last 24 hours, as per the data published by the Ministry of Health and Family Welfare on Sunday.
Of these 8,988 are active cases of COVID-19, 1,035 individuals have recovered and discharged from the hospital, one person migrated to another country and 339 people succumbed to the disease.
Maharashtra remained the worst hit state with a total number of positive cases rising to 2,334, followed by New Delhi which reported 1,069 cases and Tamil Nadu which has reported 1,510 cases, according to the Health Ministry data.
At least 379 people are affected in Kerala, Uttar Pradesh reported 558 cases, Rajasthan reported 873 cases, Telangana reported 562 cases, and Andhra Pradesh reported 432 cases.
Madhya Pradesh has reported 604 cases, Jammu and Kashmir has 270, Punjab has 167 cases, West Bengal has 190, Gujarat 539, Haryana has 185 cases, Bihar 65, Chandigarh has 21, Assam 31, Ladakh has 15 coronavirus cases as per the Health Ministry data.
In Andaman and Nicobar Island, there are at least 11 cases, Uttarakhand has also reported 35 cases, Arunachal Pradesh has 1, Goa has 7 cases, Chhattisgarh has 31, Himachal Pradesh 32, Jharkhand 24 and Manipur have 2 cases, Odisha has 54 cases and Puducherry 7.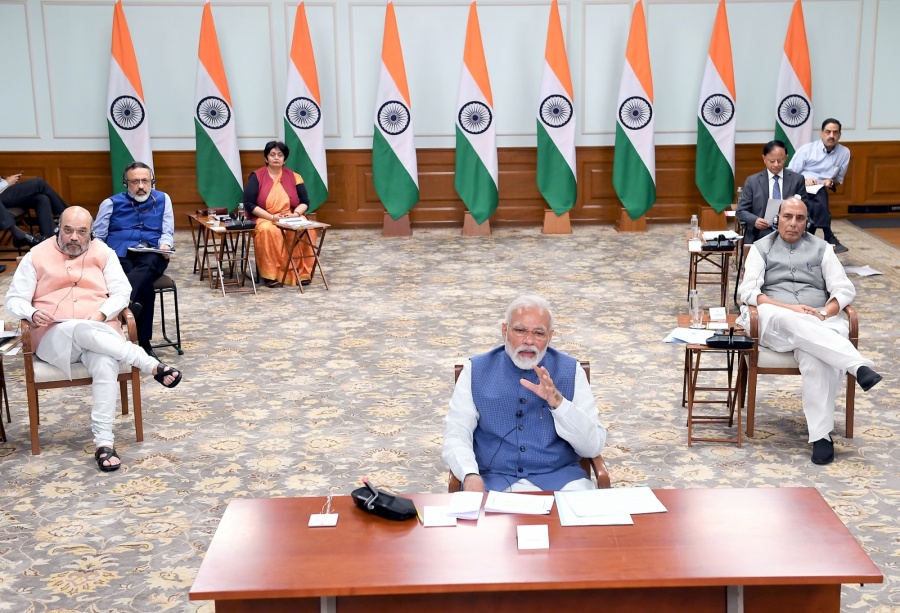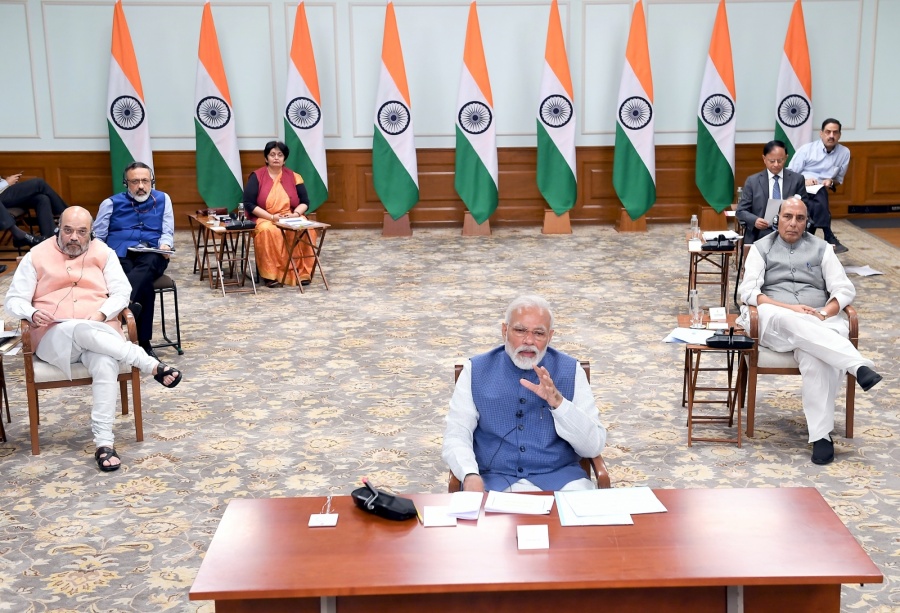 Most number of casualties have been reported from Maharashtra with 160 deaths. Other states and UTs that have reported casualties are Delhi (28), Andhra Pradesh (7), Bihar (1), Gujarat (26), Haryana (3), Himachal Pradesh (1), J&k (4), Karnataka (6), Kerala (3), Madhya Pradesh (43), Punjab (11), Tamil Nadu (10), Telangana (16), Uttar Pradesh (5) and West Bengal (7).
Meanwhile, Prime Minister Narendra Modi is scheduled to address the nation at 10 a.m. as the 21-day lockdown to contain the spread of coronavirus comes to an end today.
On the global front, more than 1.9 million infections have been reported with over 1 lakh deaths.