Advertisement

A religious congregation of 2000 people at a mosque in Delhi's Nizamuddin area which has thrown up several corona positive cases is a ticking time bomb as six of the persons who returned to Telangana have died from the virus and positive cases are emerging from at least five regions including J&K, Tamil Nadu, Andhra Pradesh and the Andaman and Nicobar islands…reports Asian Lite News
Tablighi Jamaat's international headquarters Nizamuddin Markaz in southwest Delhi, where around 1,400 persons were stuck in the wake of a nationwide lockdown due to the coronavirus pandemic, has been evacuated even as at least 11 corona positive cases from among those evacuated have been confirmed.
These patients include 10 Malaysians. Reports of 34 samples are yet to arrive.
On Monday night, around 100 suspected coronavirus cases were evacuated from the religious complex in buses. They have been kept in isolation in Narela area of Delhi.
Those who were ill were admitted in various hospitals.
Six of the persons who returned to Telangana from the Tablighi HQ have since died from the coronavirus infection. Positive cases were reported from J&K, Tamil Nadu, Andhra Pradesh, and Andaman and Nicobar Islands etc.
The family of a person who died on Monday after attending the religious congregation has been kept in isolation even as those who returned to their homes in Andhra Pradesh and Telengana were being tracked. At least 18 persons related to the deceased have been quarantined in Hyderabad.
A total of 194 people remain quarantined in Telengana while 981 persons in Tamil Nadu have been identified for screening.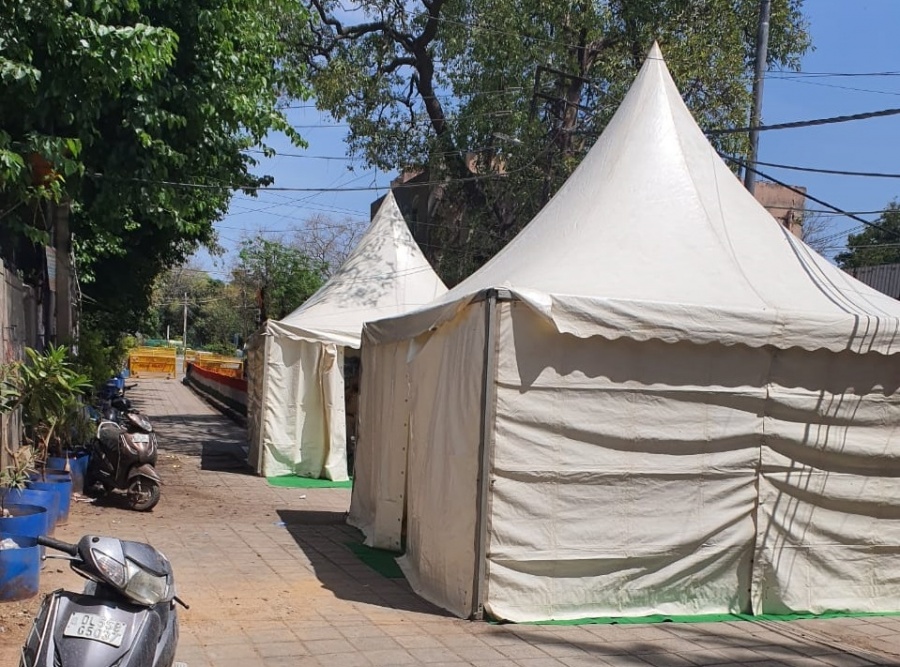 As per information available, there were around 250 foreign nationals stuck at the Tablighi HQ, including around 200 from Indonesia, 30 from Thailand, 10-15 from Kyrgyzstan, and Malaysia.
The religious group's international headquarters, called Nizamuddin Markaz, is situated in the middle of Nizamuddin colony in southwest Delhi, from where it originally started. It has centres in over 200 countries.
On Saturday and Sunday, around 200 persons from the complex were admitted in various hospitals in Delhi as a precautionary measure. Out of these 200, six of those admitted in Lok Nayak Jaiprakash hospital had returned a coronavirus positive report.
Asked about the coronavirus positive cases, group spokesperson Dr Mohammed Shoib Ali had then claimed that the hospital concerned had not given them any such report.
Tablighi group maintained that the congregation of so many persons in the complex was reported before the nationwide lockdown on March 24 midnight. They had merely followed instructions to people to stay put wherever they were.
Telangana deaths point to Tablighi Jamaat meet
Alarm bells began to ring loud late on Monday night, with a cryptic tweet by Telangana Chief Minister's Office announcing the death of six people due to COVID-19.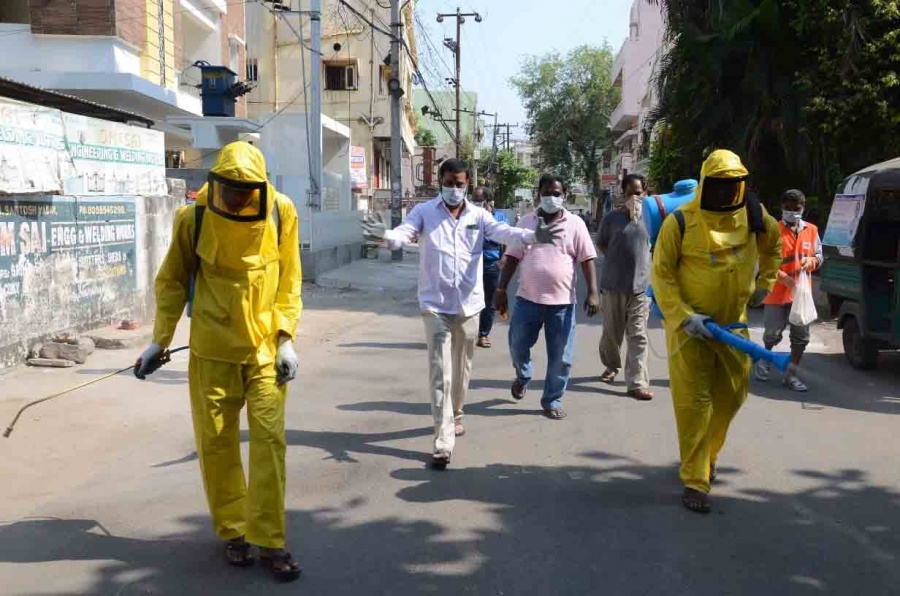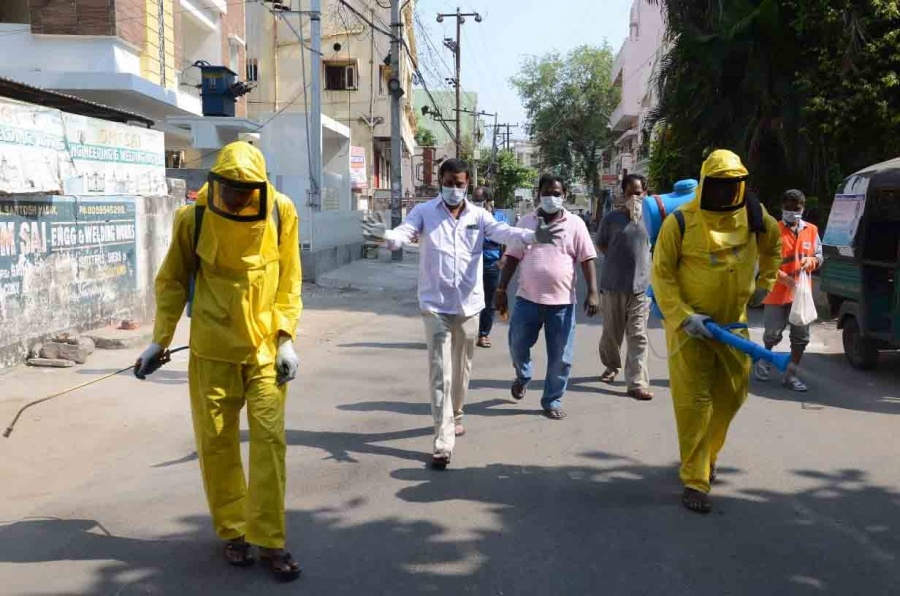 After it emerged that all six of the COVID-19 fatalities in Telangana had attended a religious congregation at Nizamuddin in the national capital, the state has intensified its efforts to locate all those who returned from the event and trace their the contact trail.
The tweet from the Telangana CMO stated, "Six people from Telangana who attended a religious congregation at Markaz in Nizamuddin area of New Delhi from 13-15 March succumbed after they contracted coronavirus. Two died in Gandhi Hospital while one each died in Apollo Hospital, Global Hospital, Nizamabad and Gadwal."
It is believed that the deceased had come in contact with many people before they were tested positive and isolated. Identifying the contacts is a herculean task for the state government considering the time and distance that the deceased had travelled before they were contained.
While the authorities have identified and quarantined some of the people who had come in contact with the deceased, the possibility of many people not coming forward to own up is very strong.
The state government is seeking cooperation from all those persons who had attended the Tablighi Jamaat at the Markaz mosque in Nizamuddin between March 13 and March 15.
As per a statement issued by the state government on Monday, some of the attendees at the congregation have their origins in Telangana.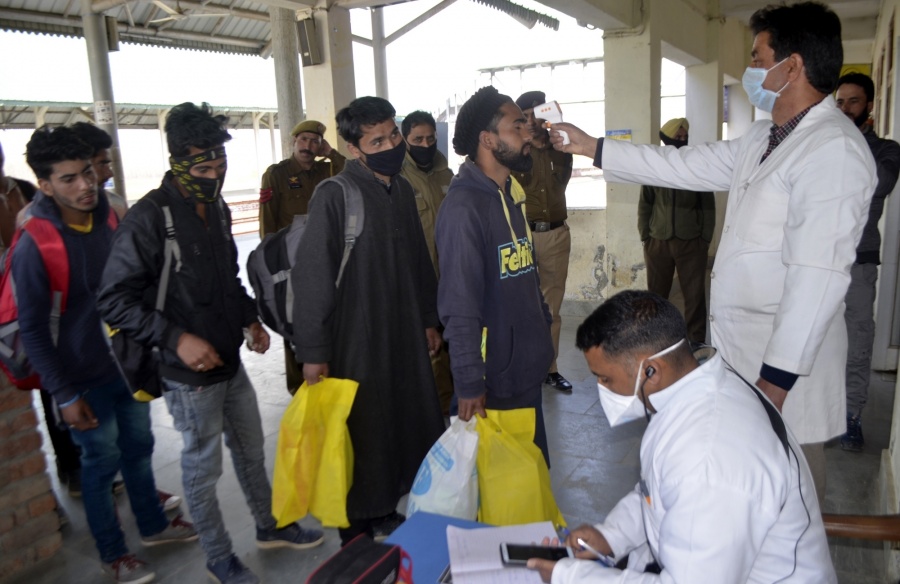 Earlier on Monday evening, the state medical departments media bulletin had stated that six people have tested positive for COVID-19 while one person died of the infection.
The state's first COVID-19 fatality had taken place on Saturday.
TN checks attendees
Tamil Nadu government is in the process of checking out for Coronavirus infection symptoms on those persons who had attended the Islamic conference held in Delhi, said officials.
On Monday the state reported a sudden spike in Coronavirus positive cases. A total of 17 persons were tested positive taking the total to 67 in Tamil Nadu.
Government officials said about 1,500 persons had attended the conference from Tamil Nadu and the virus infection on the members of this group resulted in the spike.
The health department officials statewide are screening about 1,000 persons who have returned after attending the conference.
The government has appealed to the family members of those who had attended the conference to home quarantine themselves and register with the nearest government hospital.
A Muslim religious organisation Tablighi Jamaat had organised a conference in Delhi's Nizamuddin area this month.
Those who had participated in the conference had returned before the nationwide lockdown was announced.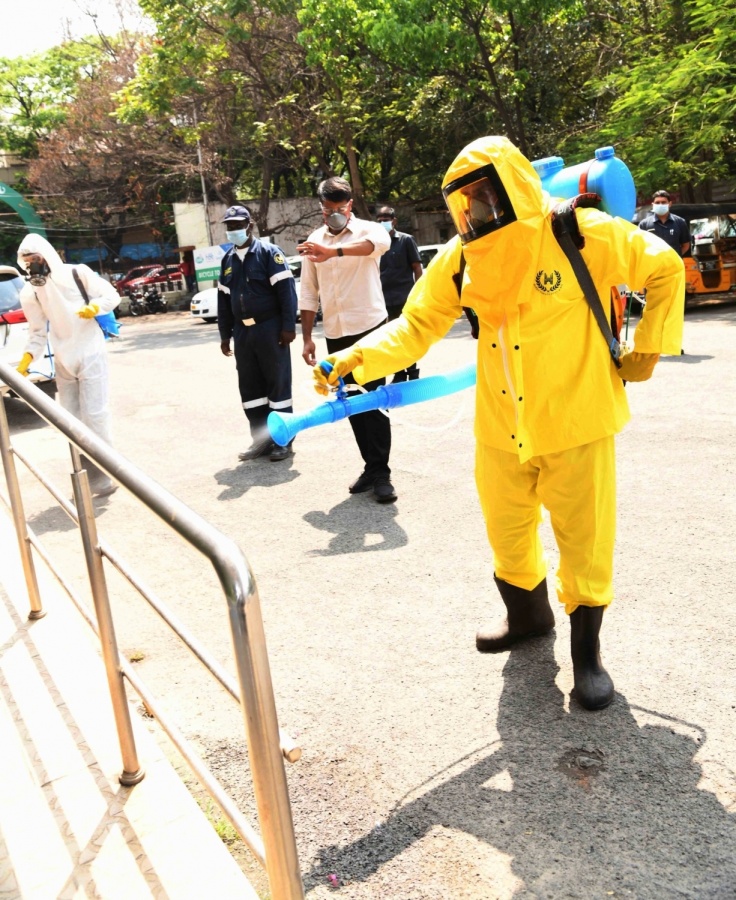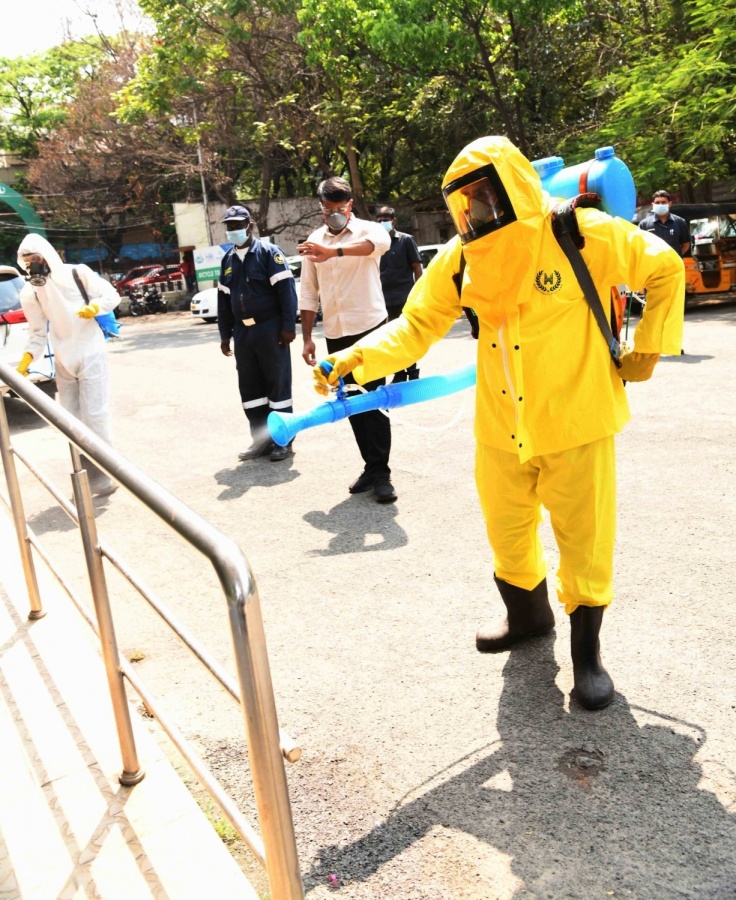 According to officials, a total of 16 persons who had attended the conference in Delhi have tested positive for Coronavirus in Tamil Nadu.
A 54-year old person in Madurai tested positive for Coronavirus and later he died. It was learnt that he was in contact with two Thai nationals who had also attended the Delhi conference.
The two Thai nationals also tested positive for Coronavirus and have been admitted to hospital in Erode.
A doctor who had treated the COVID-19 patients in Erode, her 10 month old baby and two others in her household tested positive for virus and have been admitted to hospital.
In Erode containment steps have been taken up.
With people who had attended the conference and those who were in contact with them testing positive for Coronavirus infection, the government has started screening others who had attended the conference and those who were in contact with them in various districts.
Their blood samples are being collected to testing.
According to government officials, about 1.08 lakh homes in 12 districts where Coronavirus infections has been reported have been screened
Read more – India Reports Highest Single-Day Spike