Advertisement

In the wake of the spread of the disease, Rome's Catholic churches were ordered closed on Thursday. Movement has been limited in Italy to urgent medical or professional need. All shops are now closed, except for pharmacies and those stocking food; companies have been ordered to shut non-essential departments; a wide range of venues – from theatres to schools and hairdressers to museums – are closed…reports Asian Lite News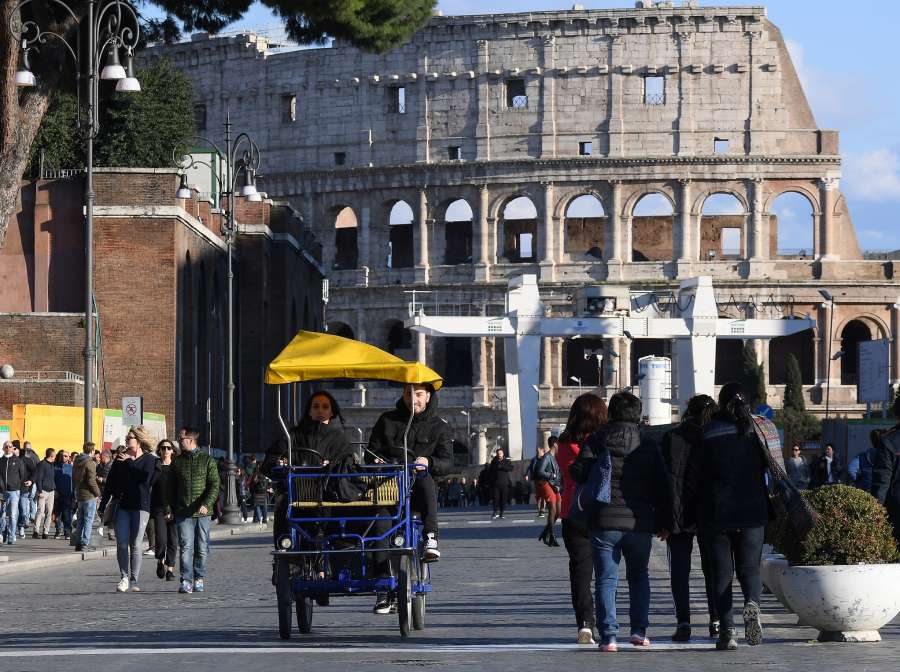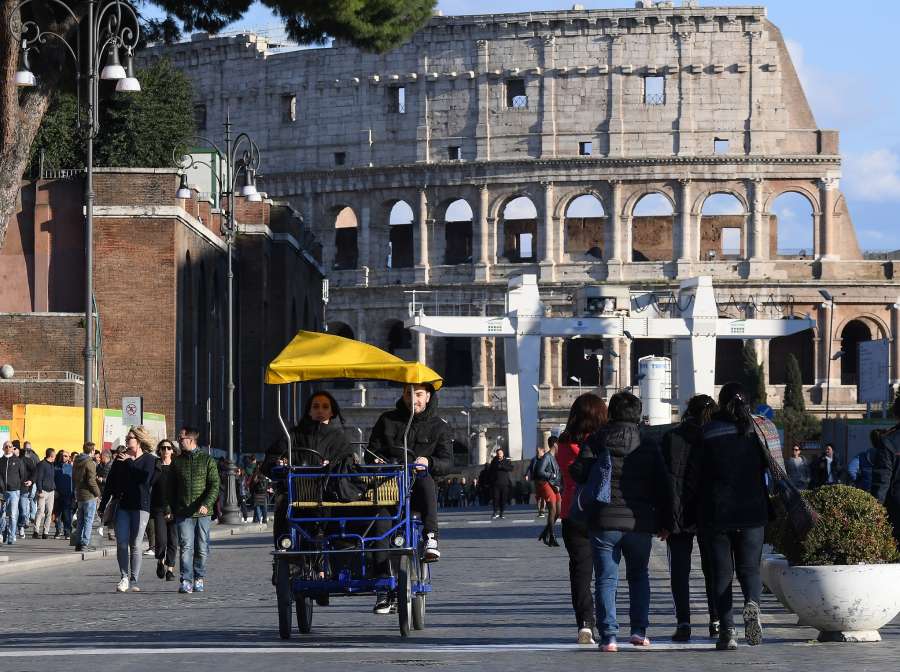 Coronavirus has claimed 1,016 lives in Italy, officials said, adding at least 15,113 people are infected with the virus.
Civil protection officials say 1,258 have recovered, although the number of cases has gone up by 2,651 since Wednesday. Italy is the world's worst-hit country after China.
Foreign Minister Luigi Di Maio said he hopes his country will be the first in Europe to get over the emergency, the BBC reported on Thursday.
He said the measures imposed in the first area of the outbreak were proving effective.
Two weeks after the first 10 towns in northern Italy were declared a "red zone" and put under lockdown, he said they had no new infections.
This then served as a model to tighten measures across the country.
"Italy was the first nation in Europe to be affected so badly," said Di Maio. "But I hope it also means that Italy is the first one to leave the emergency behind."
Movement has been limited to urgent medical or professional need. All shops are now closed, except for pharmacies and those stocking food; companies have been ordered to shut non-essential departments; a wide range of venues – from theatres to schools and hairdressers to museums – are closed.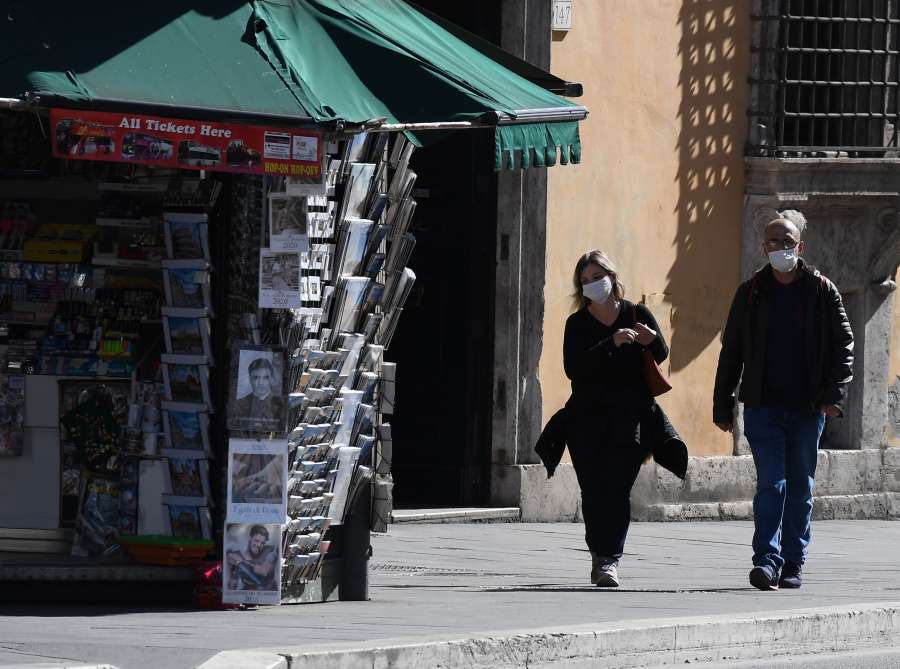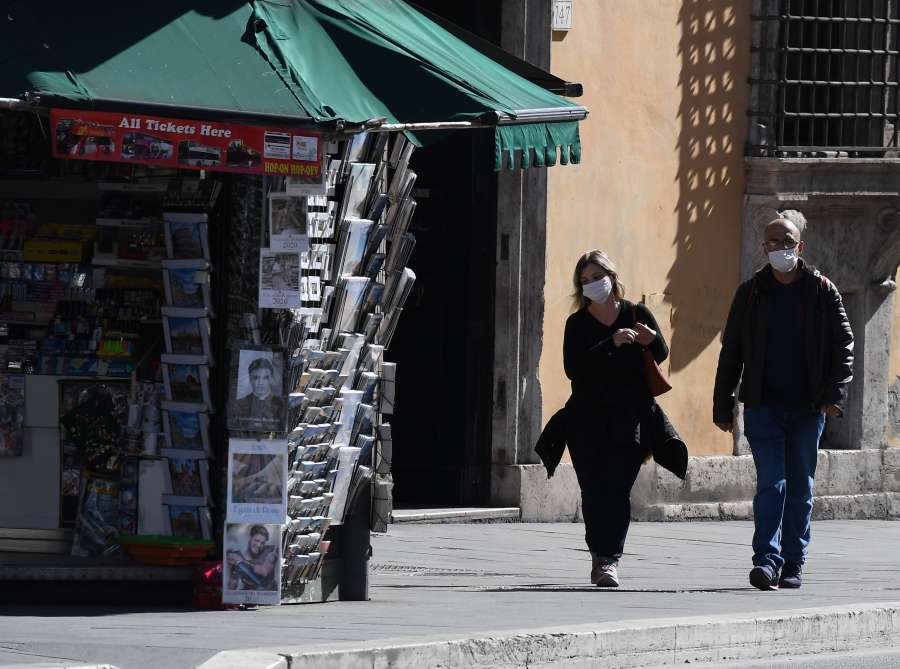 "Our grandfathers were drafted to go to war; we're being asked to stay at home," said Mr Di Maio.
"If a doctor and a nurse can work for 24 hours non-stop, we can give up leaving our own home. The huge majority of citizens are respecting the rules. Those who aren't will face sanctions: either fines or criminal charges."
Italian authorities say it could take two weeks for the impact of the restrictions to be seen on the coronavirus outbreak nationwide, which is still surging in towns and cities outside the initial red zone.
It is placing exceptional strain on Italy's healthcare system – one of the best in Europe.
The government has named a new commissioner to deal with the virus, Domenico Arcuri. He will co-ordinate the programme to resupply hospitals with equipment they urgently need.
44 Indians evacuated from Iran
A flight carrying 44 Indians evacuated from the coronavirus-affected Iran arrived here from Tehran on Friday afternoon, officials said.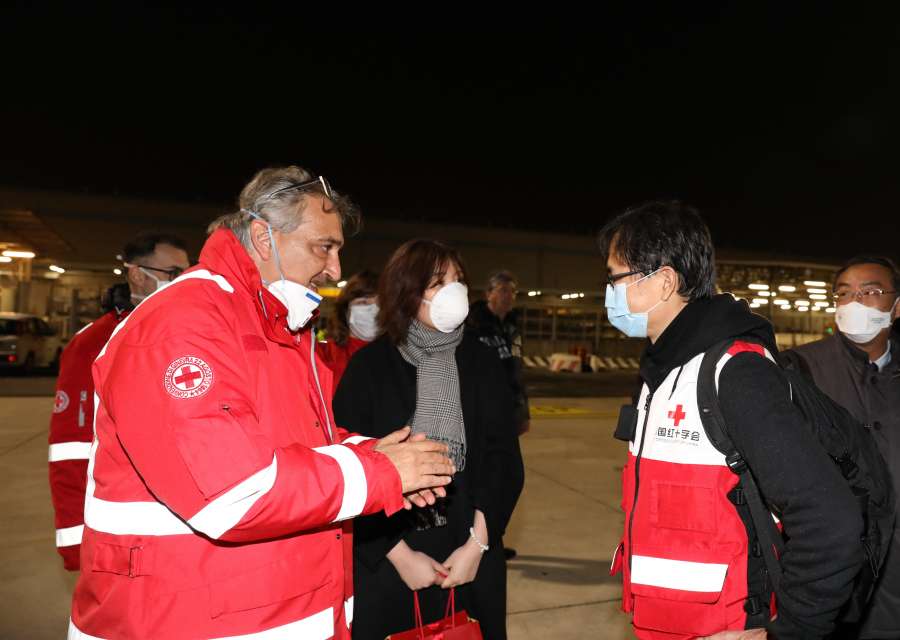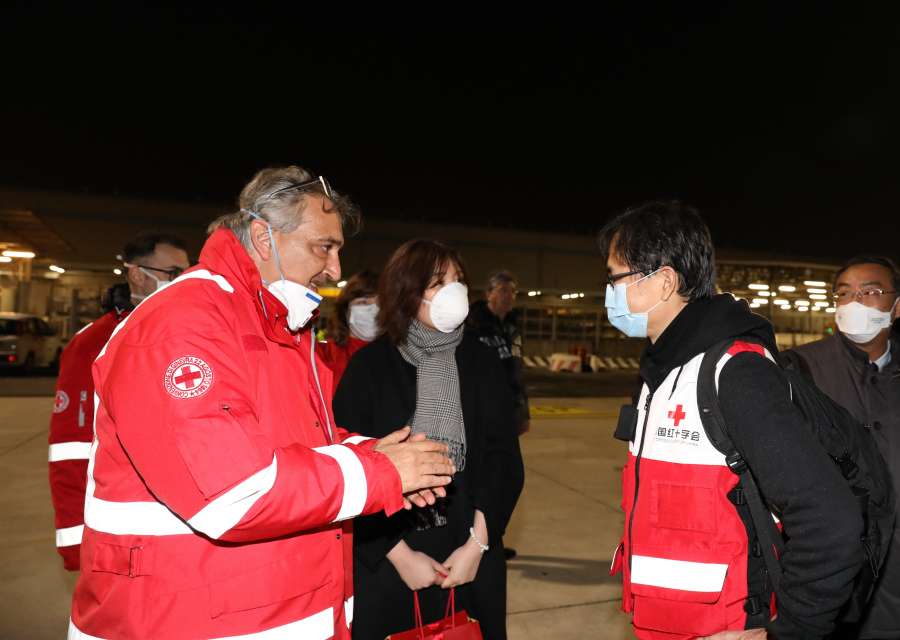 Besides the passengers, there are 17 crew members and the aircraft has been parked at an isolated area at Mumbai airport to avoid any contact with other passengers or flights.
Officials indicated that all the passengers would be shifted by an Indian Navy team to a quarantine facility.
It is not known whether there are any passengers showing symptoms of Covid-19, and further details are awaited.
An earlier report had stated that all the passengers have tested negative, but would be quarantined as per the existing health protocol for coronavirus.
Earlier, the second batch of Indian pilgrims arrived in India on Friday from Iran, Minister of External Affairs S. Jaishankar tweeted.
It was then reported that these 44 would be sent to a quarantine centre in Jaisalmer, but Col Sombit Ghosh, PRO Defence, told IANS that there is no confirmation about that.
Jaishankar praised the efforts of the medical team of the Indian embassy in Iran and Iranian authorities involved in the evacuation operation.
"Our efforts to bring back the others continue. @India_in_Iran and our medical team — keep up the good work. Appreciate the support of Iranian authorities and their airlines."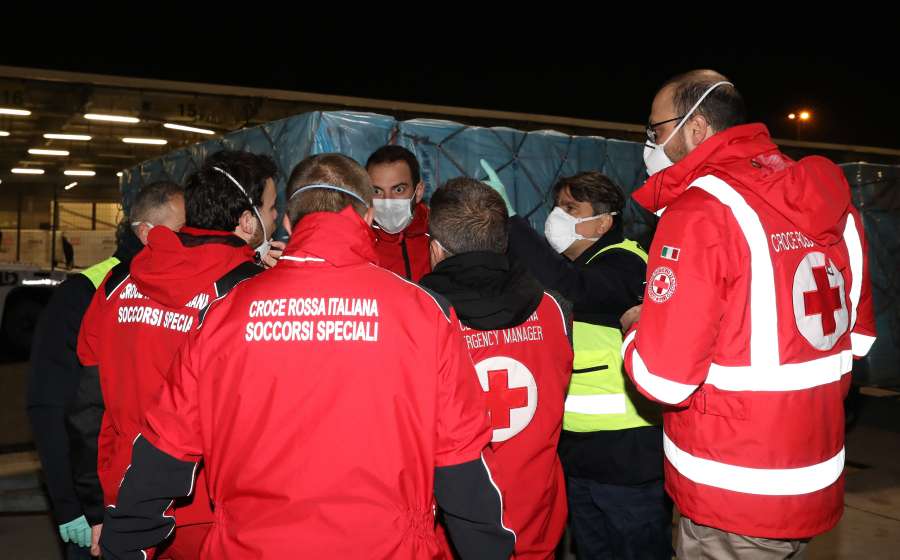 After Wuhan, Italy and Iran witnessed the worst outbreak of coronavirus. Many Indians, including students, pilgrims and fishermen, have been stranded in Iran amid the outbreak.
The government will carry out another evacuation, but the date is yet to be decided, a Ministry official said on Thursday at a press conference.
The Indian government has set up a testing lab in Iran where the screening and tests are being conducted and prospective cases are detected there itself before bringing Indians back from Iran.
Nepal suspends visa-on arrival
Nepal has temporarily suspended its visa-on arrival system till the end of April and has also cancelled all the spring mountaineering expeditions, including that to Mount Everest, as precautionary steps to combat the spread of the coronavirus, a government official said here on Friday.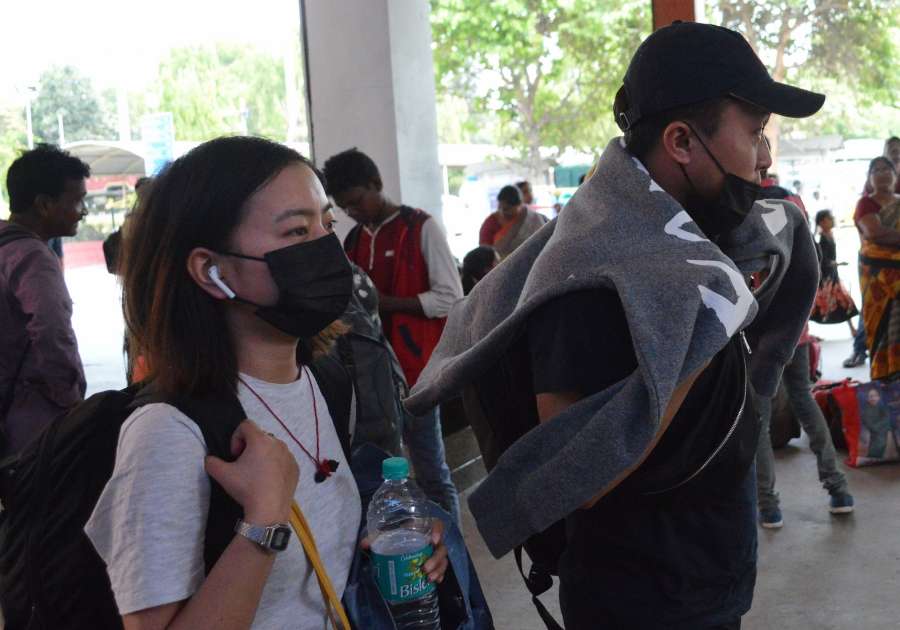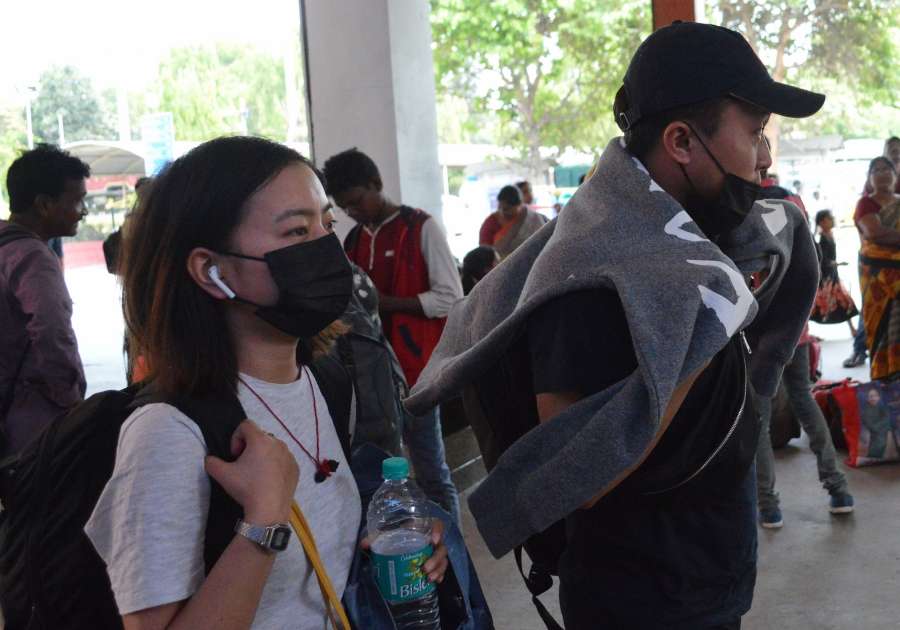 A day after the World Health Organization on Wednesday declared COVID-19 as a pandemic, the Nepali government on Thursday took these decisions, Xinhua news agency reported.
Nepal has so far reported only one coronavirus case and the infected person has already recovered, according to the Ministry of Health and Population.
"Visa-on arrival for nationals of all countries has been suspended until April end," Bikas Devkota, a spokesperson at the Ministry, told Xinhua on Friday morning.
"Suspension of this facility begins on Saturday."
Earlier, the Nepal government had suspended visa-on arrival for nationals of China, South Korea, Japan, Iran, Italy, Spain, Germany and France.
Devkota said that the Nepali government has not suspended providing other types of visas.
According to the decisions taken by the High Level Coordination Committee formed to combat the COVID-19, even diplomatic and official passport holders who come to Nepal for the first time or return to after staying abroad should stay in self-quarantine in Nepal for 14 days.
The Himalayan nation has also suspended the facility of entry through the land routes for foreigners except Indian nationals from March 14 to April 30.
"Cross-border movement of Nepali and Indian nationals will be allowed through certain border crossings only," the decision read.
Nepal and India share a porous border and there are more than 100 border crossings between the two neighbours.
Regarding the cancellation of the spring mountaineering expeditions, Meera Acharya, Director at the Department of Tourism (DoT), told Xinhua: "All the permits that have been issued so far or were about to be issued for spring expeditions in 2020 have been called off for now."
According to the official, the Department had already issued five permits for the spring expeditions, and was in the final step of issuing other permits.
Spring is the major climbing season in the Himalayan country, which begins in April and extends through May, generating millions of dollars of revenues through the issuing of expedition permits.
An expedition to Everest usually takes 45 to 90 days, a short climbing window, depending on favourable weather, and generally falls after mid-May.