When the Chinese leadership failed to contain the virus, India raise to the occasion to play a key role in taming Covid-19 by providing essential medicines including hydroxychloroquine to the US, Israel, Brazil and many other countries …. Writes Adhil K Sharma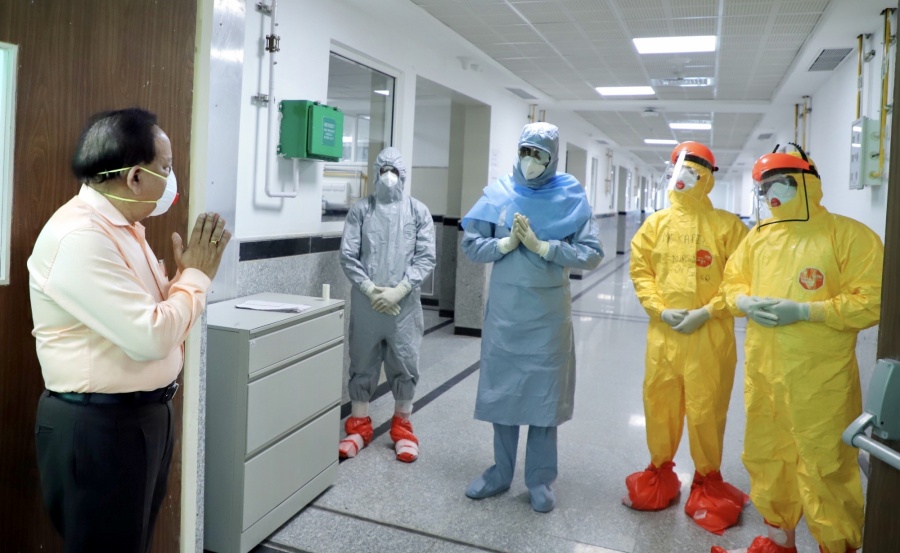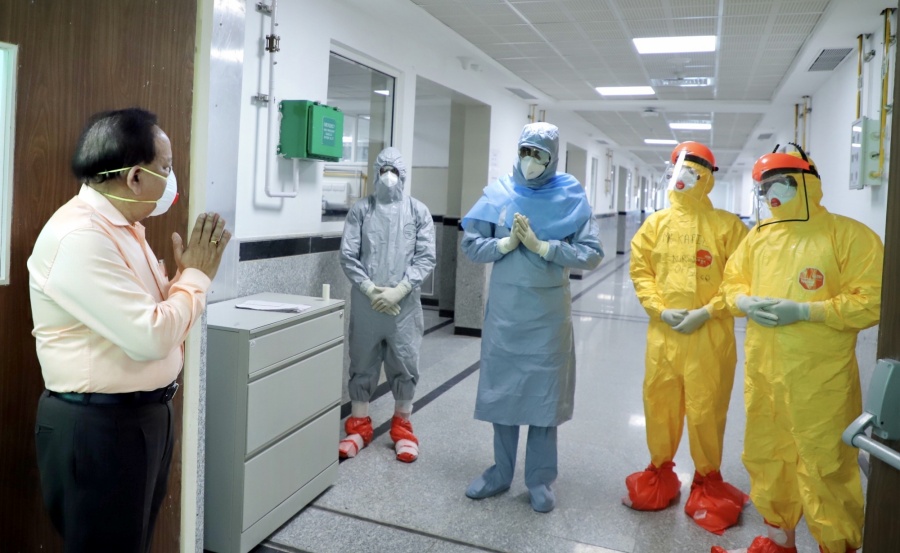 At a time when the world is fighting against COVID-19 outbreak and condemns the irresponsibility of China in exporting the virus worldwide, the Indian government is leading the combat in its own ways by helping the world's leading nation by providing hydroxychloroquine medicine which is being considered as a possible cure for the deadly disease.
India has sent the medicine, presumed to be a game-changer in the fight against the disease, to leading nations like the USA, Israel and Brazil. Leaders of all the nations have now acknowledged Indian Prime Minister Narendra Modi's help.
US President Donald Trump praised Modi by calling him "great" following India's decision to export anti-malaria drug Hydroxychloroquine to the COVID-19-hit nations.
In an interview with Fox News, Trump said as quoted by media, "I bought millions of doses. More than 29 million. I spoke to PM Modi, a lot of it comes out of India. I asked him if he would release it? He was Great. He was really good.
"You know they put a stop because they wanted it for India. But there is a lot of good things coming from that."
India has been treating its several COVID-19 patients with Hydroxychloroquine as a "potential" anti-Coronavirus drug though no scientific research has backed the treatment yet.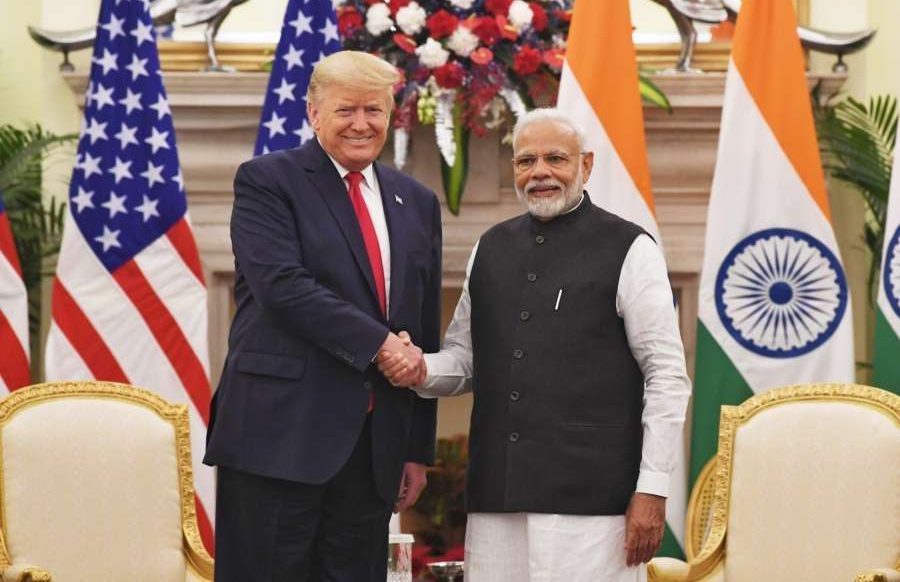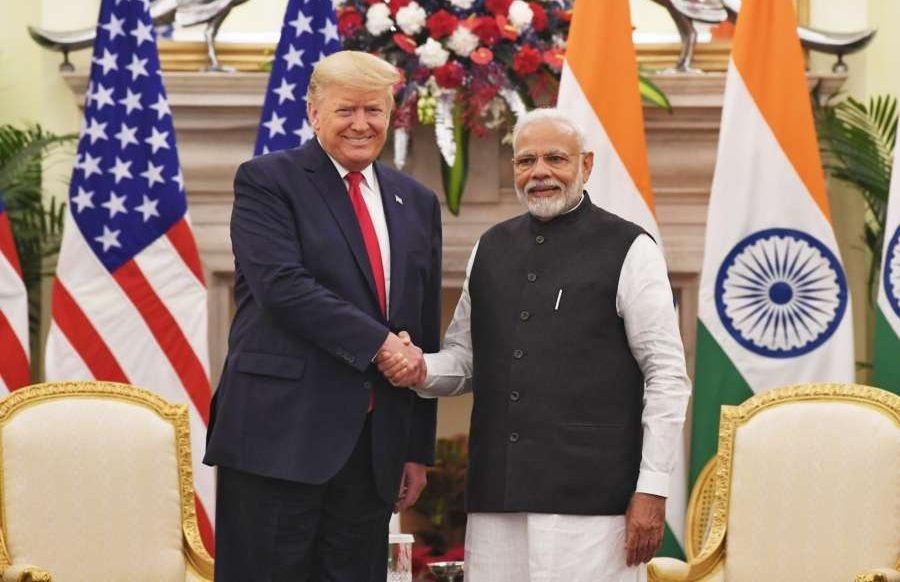 Amid crisis, India showed its heart and said it will supply drugs that are linked to COVID-19 cure to "nations that have been badly affected" by the pandemic virus.
Ministry of External Affairs (MEA) spokesperson Anurag Srivastava earlier said in a statement, "Given the enormity of the COVID19 pandemic, India has always maintained that the international community must display strong solidarity and cooperation."
Brazilian President Jair Bolsonaro had earlier invoked ancient Indian epic Ramayana, mentioning the story of how Lord Hanuman brought a holy medicine from the Himalayas to save the life of Lakshmana, as he sought supply of hydroxychloroquine to his nation when he wrote his letter to Modi.
After receiving the supply, the President tweeted: "Our thanks to the Prime Minister of India @narendramodi which, after our telephone conversation, allowed the shipment to Brazil of a load of inputs for the production of hydroxychloroquine."
Hours after Israel Prime Minister Benjamin Netanyahu thanked Narendra Modi for sending hydroxychloroquine medicine, which is being considered as a possible cure for Covid-19, the Indian leader said both the nations need to fight the disease together.
"Thank you, my dear friend @narendramodi, Prime Minister of India, for sending Chloroquine to Israel. All the citizens of Israel thank you!," the official Twitter page of the Israel PM said.
Modi replied: "We have to jointly fight this pandemic. India is ready to do whatever is possible to help our friends. Praying for the well-being and good health of the people of Israel. @netanyahu."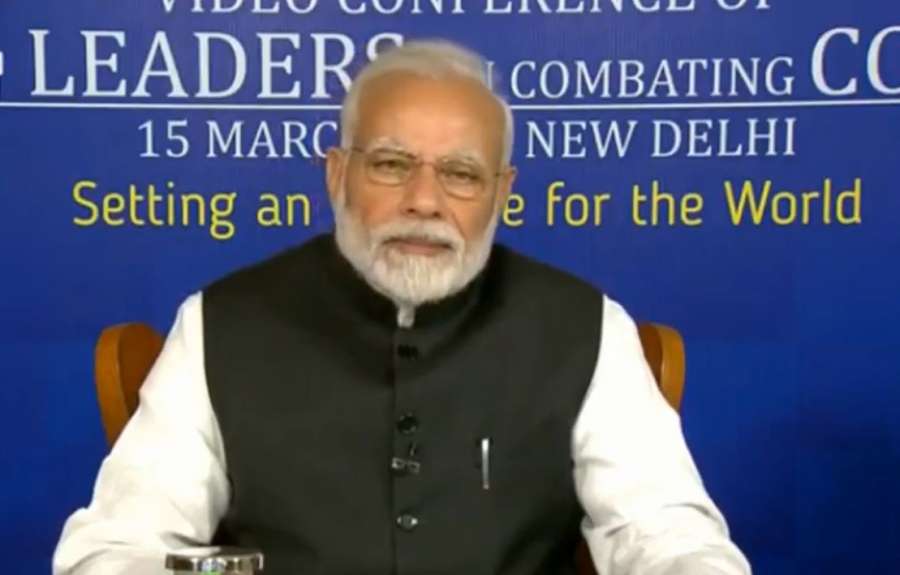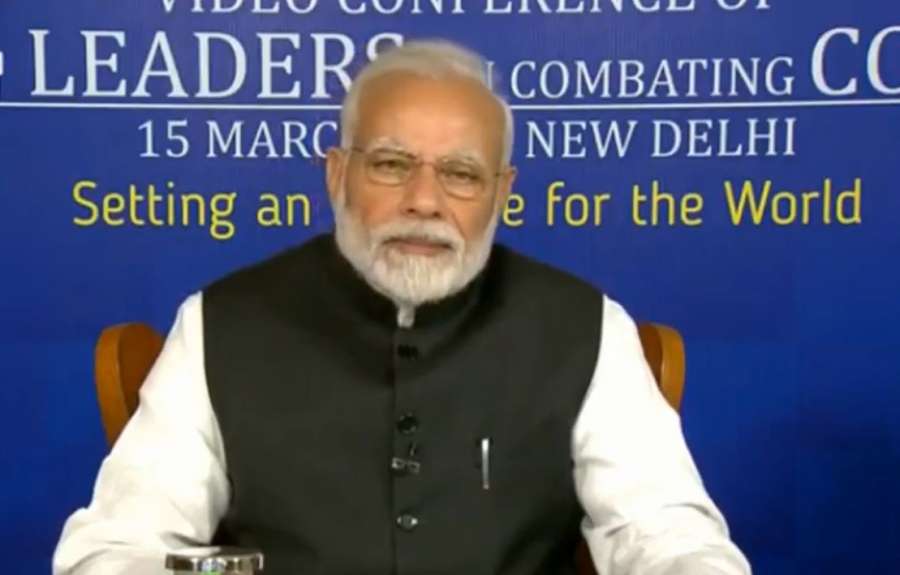 SAARC COVID Fund
Modi's leadership was evident in the manner in which he led the South Asian Association for Regional Cooperation (SAARC) key leaders meet on March 15 when he had proposed the creation of  COVID-19 Emergency Fund to combat the situation. Modi announced that India will contribute 10 million US dollars to the fund.
In a bid to help those citizens, who have been financially hit hard due to COVID-19, the Indian government this month launched  one of the largest cash transfer schemes to move over Rs  Rs 30,000 crore into the account of woman Jan Dhan account holders.
It seems that world leaders had taken inspiration from the Indian government's initiative and Canadian PM Justin Trudeau recently announced an investment of $100 million to improve access to food for Canadians facing social, economic, and health impacts of the COVID-19 pandemic.
"The Government of Canada will provide funding to national, regional, and local organizations across Canada that are able to reach people and communities experiencing food insecurity. These organisations – including but not limited to Food Banks Canada, Salvation Army, Second Harvest, Community Food Centres Canada, and Breakfast Club of Canada – will work with partners to meet the urgent food needs of Canadians, including Indigenous peoples and Northern populations," read an official statement.
"Many Canadians rely on food banks and local food organizations to feed their families and find support in hard times. Now, with more Canadians turning to these supports, and donations and available volunteers decreasing, they need our help more than ever. Today, we are giving food agencies the support they need to keep helping Canadians through this difficult time," Trudeau said in the statement.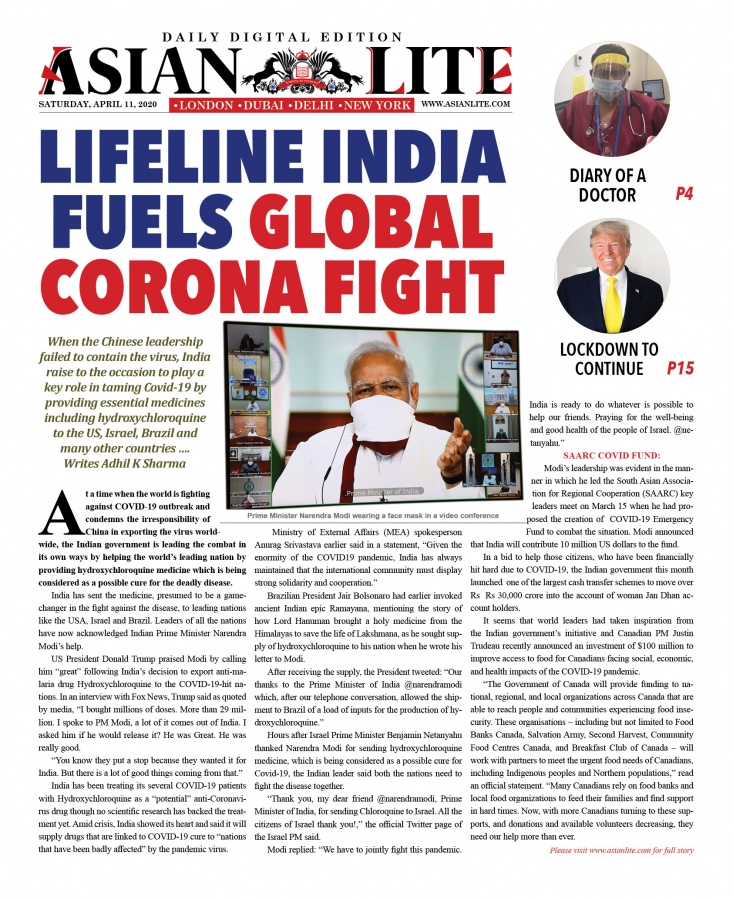 India ahead of USA
Following President Trump's signing of the Coronavirus Aid, Relief, and Economic Security (CARES) Act, SBA Administrator Jovita Carranza and Treasury Secretary Steven T. Mnuchin last month announced that the SBA and Treasury Department have initiated a robust mobilization effort of banks and other lending institutions to provide small businesses with the capital they need.
The CARES Act establishes a new $349 billion Paycheck Protection Program. The Program will provide much-needed relief to millions of small businesses so they can sustain their businesses and keep their workers employed. Trump, however, last week had said it might take some time for the money to be transferred, because of a complicated system.
"We're sending the money to the states.  Once the money is sent to the states, then the states, whether they're Republican or Democrat, have to get the money out to the people.  Hopefully they'll be able to do it," he told reporters last week.
"But many of those states have 40-year-old computers.  I don't know that they're equipped.  I wanted to give them money direct, if that's what you're talking about.  I wanted to give the money out direct.  It would have been much easier," he said.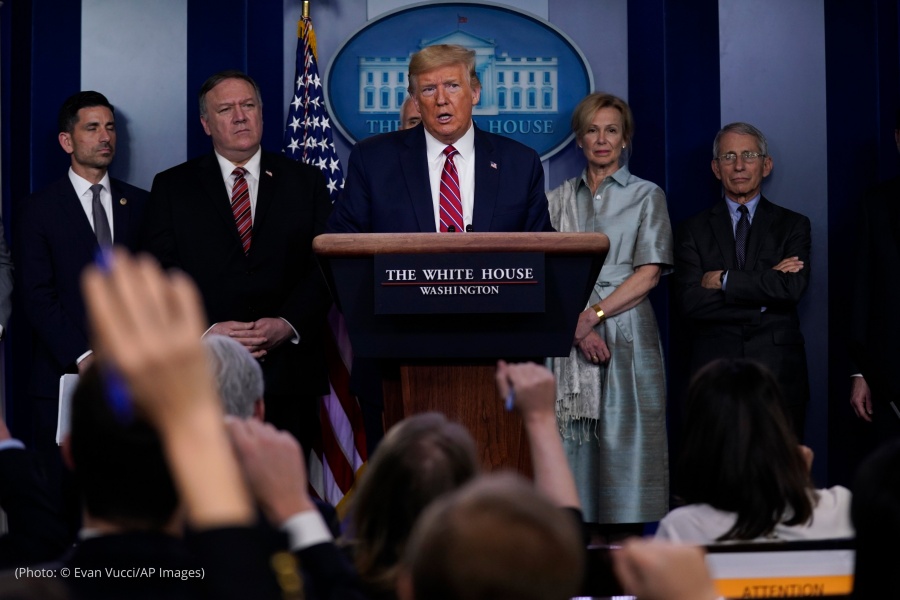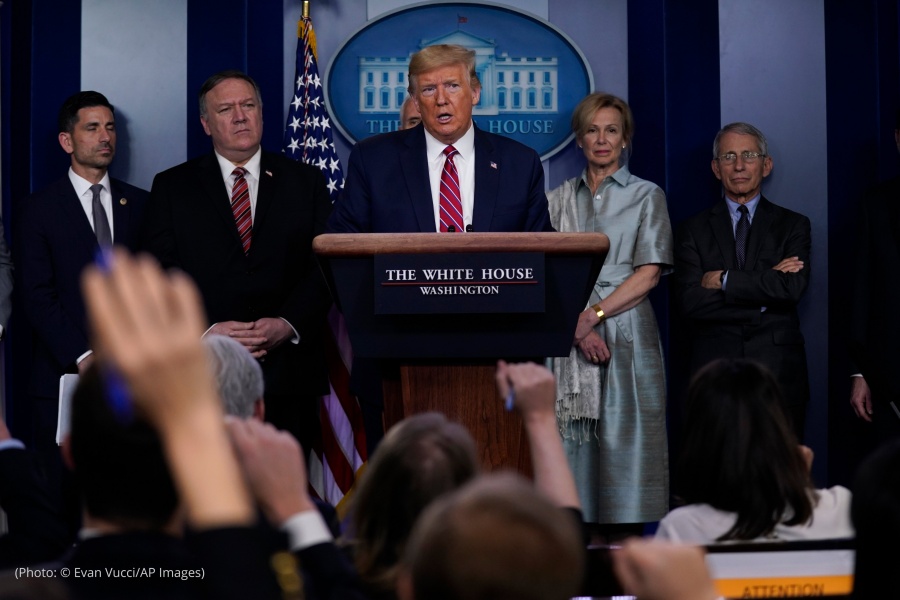 The number of initial jobless claims in the United States totaled 6.6 million last week amid mounting economic fallout from COVID-19, following a similar staggering figure the week earlier, the U.S. Bureau of Labor Statistics reported on Thursday, reported Sputnik news agency.
In the week ending April 4, the number of people filing for U.S. unemployment benefits slightly decreased by 261,000 to 6,606,000, after setting a second straight record in the previous week.
The newly released number came after the figure spiked by 3 million to reach a record 3.3 million in the week ending March 21, and then surged by 3.34 million to reach 6.65 million in the week ending March 28, which was revised up to 6.87 million in the new report.
The report also showed that the four-week moving average, a method to iron out data volatility, increased by 1,598,750 to reach 4,265,500.
Also Read – OIL PRICE IN LIMBO AS G20 FAILS TO REACH DEAL