Advertisement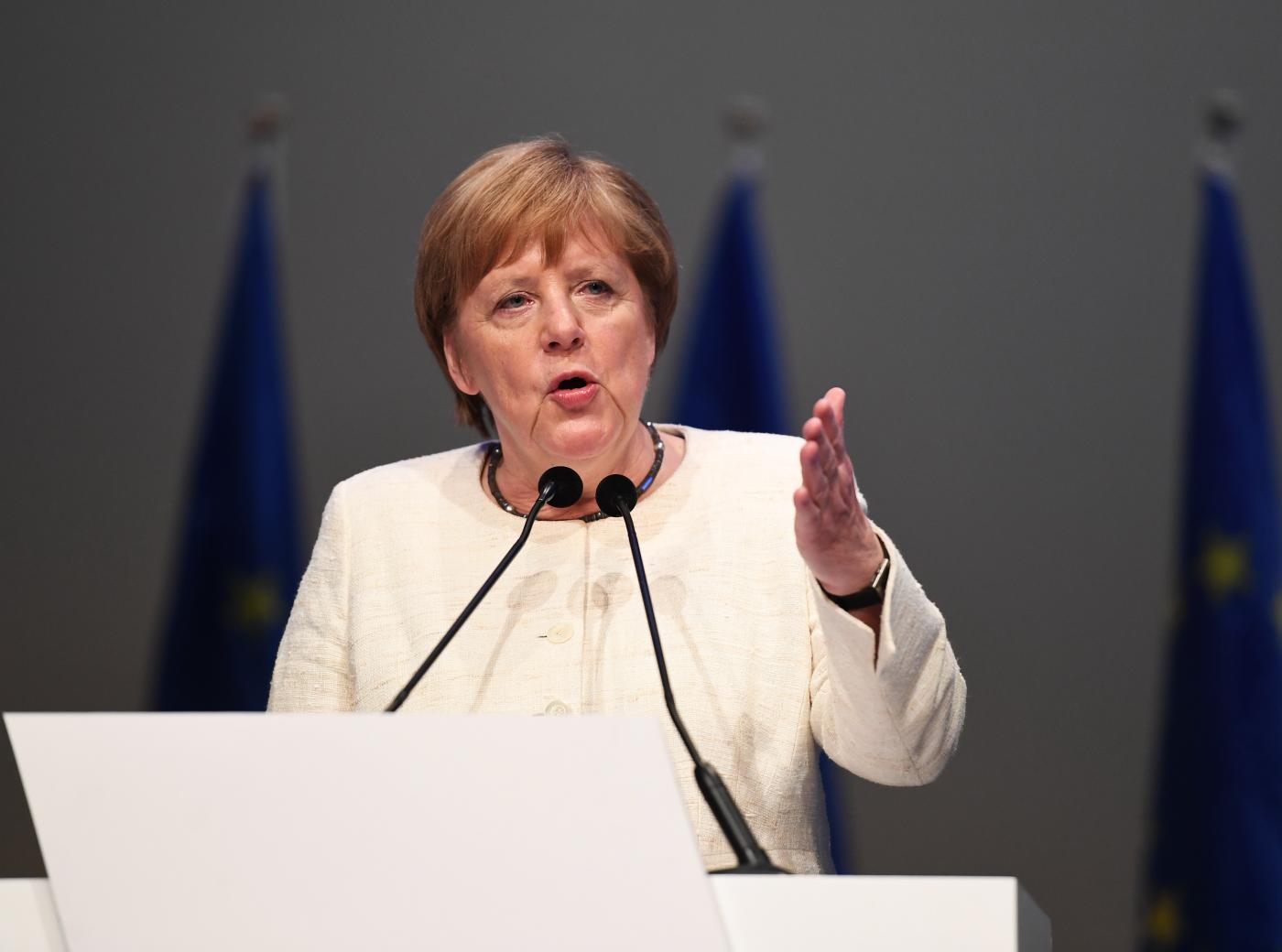 German Chancellor Angela Merkel has called for a "gradual" and "cautious" exit strategy from COVD-19 measures, saying "despite everything, we are still at the very beginning of the pandemic and are far from out of the woods".
Merkel thanked German citizens who would had borne all government restrictions with "supreme discipline and overall a lot of patience.".
Shops in Germany with a maximum sales area of up to 800 square metres were allowed to open under new regulations for hygiene as well as access and queue control, the government announced last week.
The consequences of the reopening of shops in Germany would be observable only in 14 days, said Merkel and warned that with a renewed exponential growth of confirmed COVID-19 infection cases, another lockdown would become "inevitable".
The rate of new infections with COVID-19 in Germany continued to fall as the number of confirmed cases only increased by 1,775 within one day to almost 142,000, the Robert Koch Institute (RKI) announced on Monday.
At the same time, the estimated number of people in Germany who had already recovered from COVID-19 went up by around 3,500 within one day to 91,500 on Monday, according to RKI, the federal government agency and research institute responsible for disease control and prevention.
Merkel appealed to Germany's state governments not to relax the protective measures too quickly and advocated to use the agreed margin of freedom "as narrowly as possible, not as widely as possible".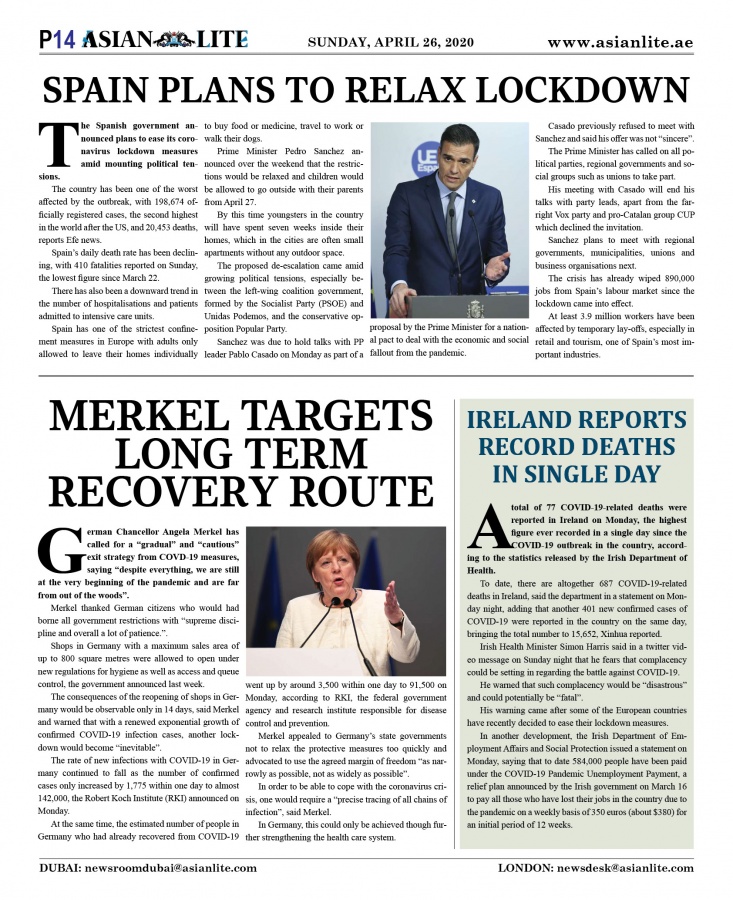 In order to be able to cope with the coronavirus crisis, one would require a "precise tracing of all chains of infection", said Merkel.
In Germany, this could only be achieved though further strengthening the health care system.
Before a general obligation to wear face masks in Germany was introduced, Merkel wanted to make sure that at least one mask was provided for every citizen.
However, Merkel referred to Germany's state governments and stressed that this was "not a federal responsibility".
Bavaria has become the third state in Germany with some form of face mask obligation.
In Saxony, a mouth and nose protector or scarf must already be worn when shopping and using public transport while in Mecklenburg-Western Pomerania, masks will become mandatory in public transport on April 27.
Also Read – India goes online in lockdown