Advertisement

Delhi Deputy Chief Minister Manish Sisodia said even in the most developed nations of the world, the Coronavirus patients are not able to get the treatments in the hospital due to the patients load, urging people to stay at home to save India from such situation…reports Asian Lite News
"Even in America, the world's most developed country, Coronavirus patients are not getting treatment in the hospital. The number of patients is so high. If the country (India) has to be saved from these conditions, then there is only one way – stay inside the house and follow the lockdown. To avoid big trouble, small troubles will have to be faced," he tweeted in Hindi.
Sisodia, in another tweet, also said that movement of the migrants from Harayana and Punjab is still on.
"Dangerous situation across the nation," he said.
Meanwhile, the Centre constituted 11 empowered groups for planning and ensuring implementation of Covid-19 response activities.
Each group will be handled by a group of senior government officials who have been empowered to identify the problem areas and provide effective solutions, delineate policy, formulate plans, strategizing operations and take all necessary steps for effective and time-bound implementation of these plans, policies, strategies, decisions in their respective areas.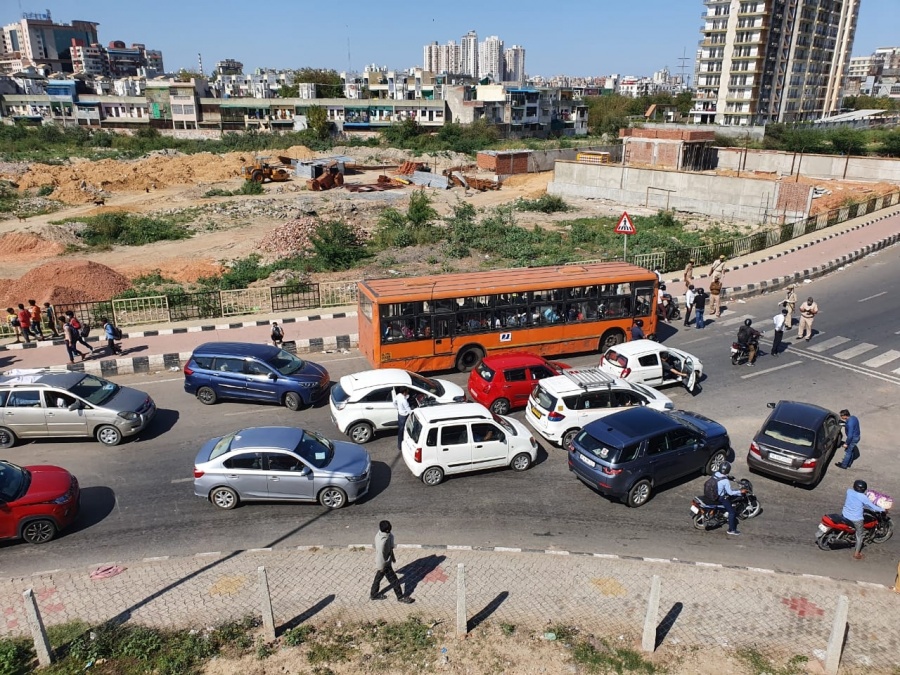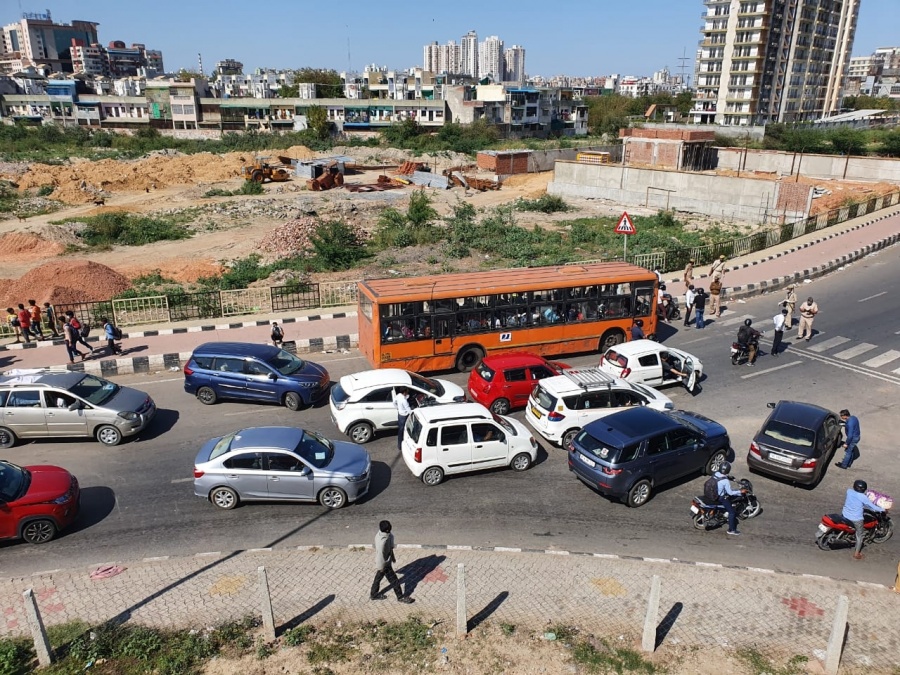 A total of 80 senior civil servants have been deputed in the 11 groups which may seek the guidance of the Cabinet Secretary, Rajiv Gauba.
In matters involving procurement, the empowered group shall take into consideration special instructions given to the departments vide and will take suitable decisions as well as make recommendations in this regard, a Home Ministry statement said.
In such matters, it said, the concerned ministries and departments shall take immediate action to implement all the decisions recommendations of the empowered group.
The government issued the direction as the novel coronavirus (COVID-19) pandemic has engulfed the entire world posing serious challenges for the health and economic security of millions of people worldwide.
On formation of the group, the Home Ministry said that constraints and scenarios, a well-planned and coordinated emergency response has become essential during this unprecedented situation for effectively addressing the issues.
Medical Emergency management plan; availability of hospitals, isolation and quarantine facilities disease surveillance and testing and critical care training; ensuring availability of essential medical equipment such as PPE, masks, gloves and ventilators, production procurements, imports and distribution are among the empowered groups.
Besides, augmenting human resources and capacity building; facilitating supply chain and logistic management for availability of necessary items such as food and medicines; coordinating with private sector, NGOs and international organisations for response related activities; economic and welfare measures; information, communication and public awareness; technology and data management; public grievances and suggestions; and strategic issues relating to lockdown are in the list.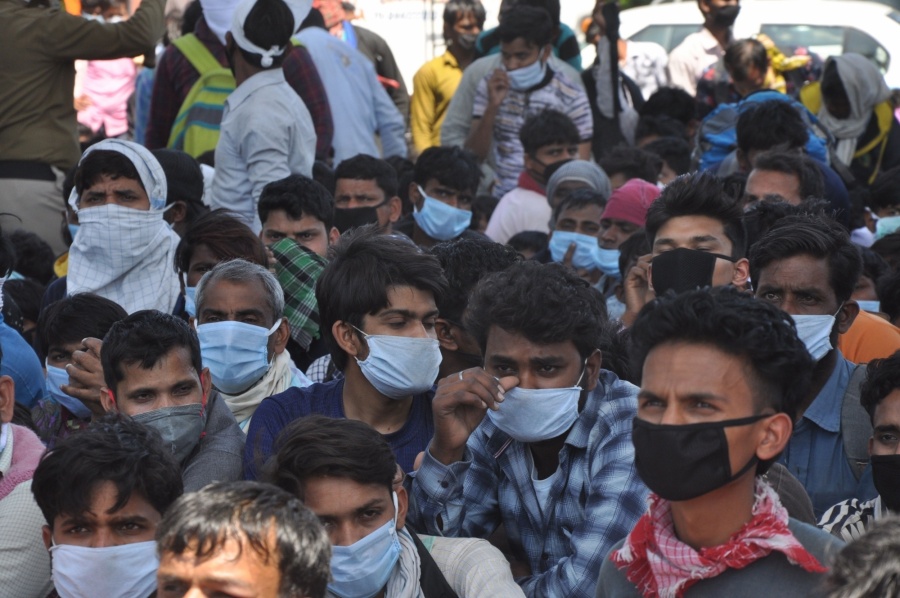 Officials Fired
Two senior Delhi government officials were suspended from duty for failing to control the mass exodus of migrant population from the city and inept handling of the crowd, and an explanation sought from two others, an official statement said.
The Additional Chief Secretary, Transport, and the Principal Secretary, Finance and Divisional Commissioner, Delhi, were suspended and a show cause notice has been issued to Home Secretary, who is also in the ACS rank, and the SDM Seelampur.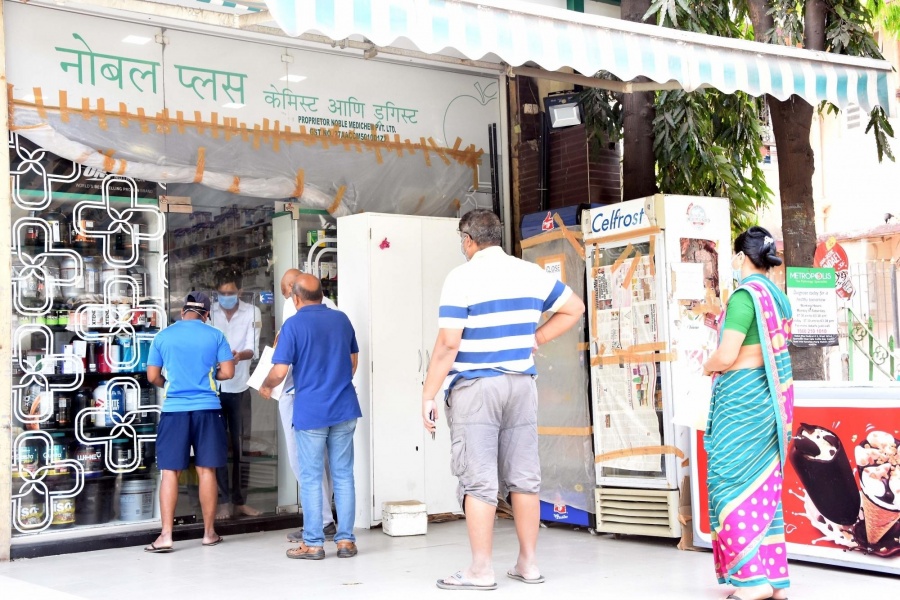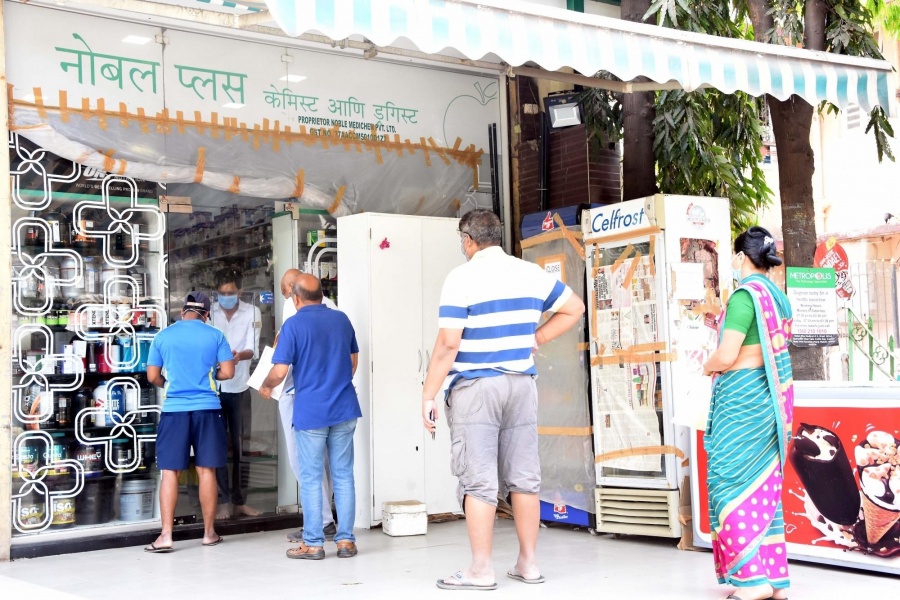 "These officers have failed to ensure public health and safety during the lockdown restrictions to combat COVID-19. Due to the serious lapse in performance of their duties, the competent authority has initiated disciplinary proceedings," the government statement said.
The government said that it has been brought to the notice of the competent authority that these officers of Government of National Capital Territory of Delhi (GNCTD), were responsible to ensure strict compliance to the instructions issued by Chairperson, National Executive Committee, formed under Disaster Managment Act 2005 regarding containment of spread of COVID-19, but have prima facie failed to do so.