Advertisement

Telangana Chief Minister K. Chandrashekhar Rao on Monday urged Prime Minister Narendra Modi not to allow resumption of train services to contain the spread of coronavirus.
He made the request during the video conference the Prime Minister had with the Chief Ministers of all the states.
He said the movement of people through trains would make the task of monitoring the Covid-19 situation difficult and this may lead to spread of virus from one place to the other.
KCR, as the Chief Minister is popularly known, told Modi that since conducting tests on all those travelling through trains or keeping them in quarantine is not possible, trains should not be operated at this stage.
Pointing out that several major cities including Delhi, Mumbai, Chennai and Hyderabad have a large number of Covid-19 cases, he said if trains were operated between these cities, there would be a big movement of people from one place to the other and it would not be possible to keep track of them.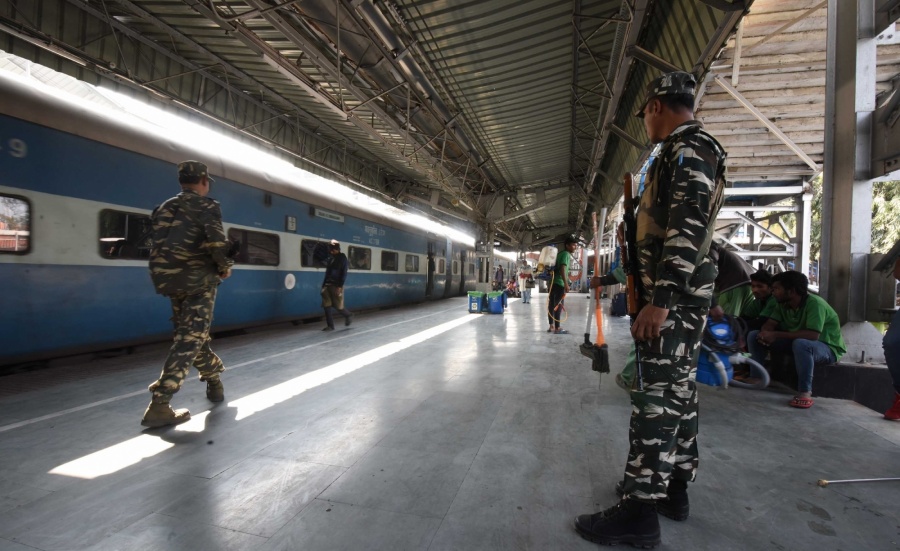 KCR told the PM that since the chances of an early end to Covid-19 appear remote, the people will have to be taught to live with it. "First of all we have to remove fear from them and make them learn to live with coronavirus," he said.
The Chief Minister said the efforts were being made to prepare a vaccine for coronavirus and hoped that the first vaccine will come from India. "Companies in Hyderabad are also working hard. There are chances of first vaccine being developed in Hyderabad. It is likely to be available in July-August. The situation will change with the availability of the vaccine," he said.
On the issue of migrant workers, KCR said all states should show empathy. He said the migrant workers were desperate to go home to meet their family members and hence, they should be allowed to visit them.
Hailing the decision to operate Shramik trains, KCR said Telangana was sending the migrant workers who want to go home. He pointed out that workers from Bihar were returning to Telangana to work in rice mills.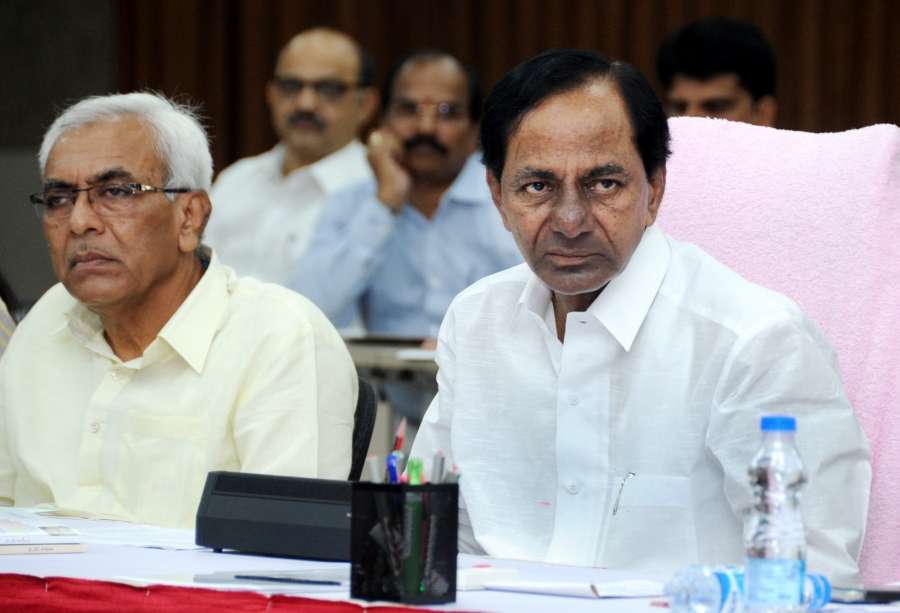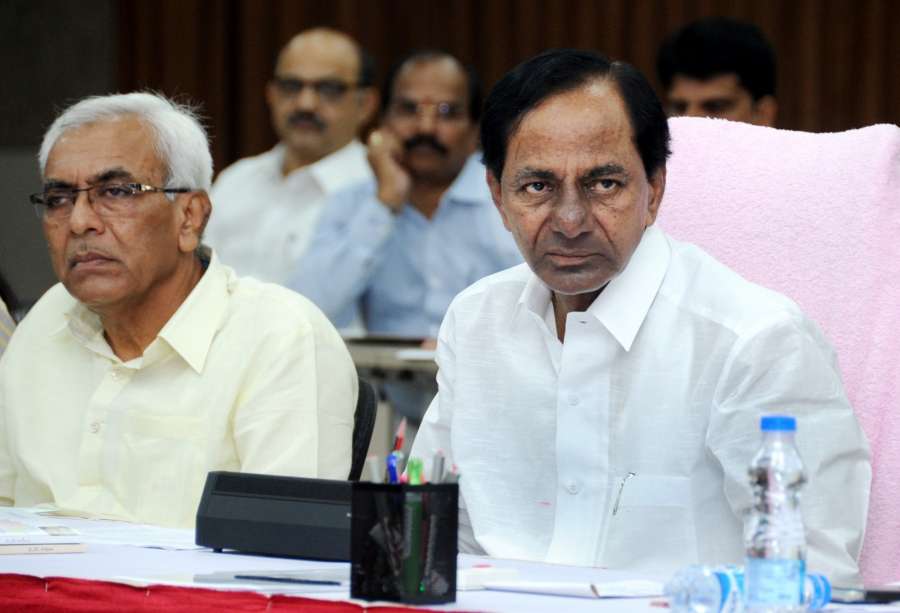 KCR reiterated the demand that the loans of the states be rescheduled on the lines of reschedulement of the loans of farmers. He urged the Centre to take initiative in this regard.
Palaniswami urges Modi to avoid Chennai
Tamil Nadu Chief Minister K. Palaniswami on Monday requested Prime Minister Narendra Modi not to resume regular air services and train services to Chennai till May 31.
He also sought a credit restructuring package as well as refinancing support for micro, small and medium enterprises (MSME) in the state.
Speaking to Modi on video conference meeting of the Prime Ministers with all Chief Ministers, he requested that regular air services not begin till May 31.
Citing the Central government's decision to restart train services to Chennai and from Chennai from May 12 onwards, Palaniswami also pleaded against it, saying the number of corornavirus positive cases are increasing in the city.
Batting for the MSME sector, he requested for a credit re-structuring package for MSMEs so that they do not have repayment obligations till December 31, 2020. Fresh working capital assistance should be extended to the MSME units, he added.
The Chief Minister also asked for refinancing support of Rs 2,500 crore to Tamil Nadu Industrial Investment Corporation through the Small Industries Development Bank of India (SIDBI) and commercial banks for MSMEs.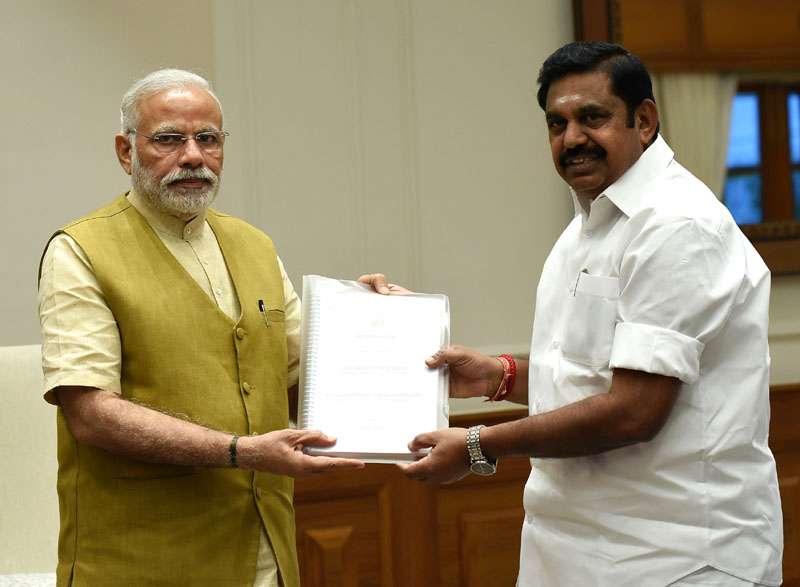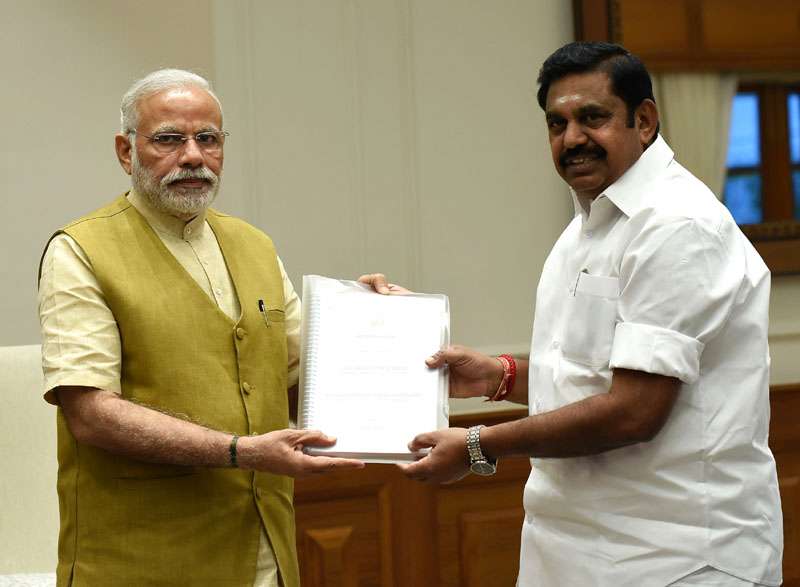 He also asked Modi to increase the annual credit plan target for lending to MSMEs in Tamil Nadu to Rs 125,000 crore for 2020-21.
Pointing out that the Rs 312 crore released to the state under the National Health Mission (NHM) has been fully utilised, Palaniswami said the Utilisation Certificate has been submitted for release of the second installment.
He also asked for release of Rs 2,000 crore as special grant for purchase of medical equipments and sought additional borrowing power of 33 per cent above the permitted level for fiscal year 2019-20 for FY21.
"The pending GST compensation amount may be released now. 50 per cent of the 2020-21 Finance Commission grants to the Urban and Rural Local bodies may be released now. Moreover, no cuts should be made in devolution to States from the Central Budget estimates 2020-21," Palaniswami told Modi.
The Tamil Nadu Chief Minister also asked for an ad-hoc grant of Rs 1,000 crore from National Disaster Relief Fund (NDRF) procurement of medical, protective materials and for movement of migrant workers and Rs 1,321 crore towards custom milled rice subsidy to facilitate paddy procurement.

According to Palaniswami, following the guidelines of the Central government, nearly 13,284 people consisting of migrant labours, people who came for treatment and others have been sent back to their home states in 12 trains.
"We have also planned to send willing migrant labours and others in 61 trains from My 11 to May 17 based on the consent of the recipient States. I request the Chief Minister concerned to give their consent early," he said.
"As on date, we have received four flights and one ship under Vande Bharat and Samudra Setu Missions. Around 900 passengers have been quarantined in various institutions and tested as per Standard Operating Procedures," he added.
Also Read – Will 'Swadeshi' be the new reality ?