Advertisement

India's national carrier Air India is ready for the second phase of its mammoth repatriation operations. In the second phase, Air India is planning to operate 149 flights to 31 countries between May 16 and May 22 to bring back stranded Indians.
During the first phase of the Vande Bharat mission, Air India and its subsidiary Air India Express are scheduled to operate total 64 flights between May 7 and May 14 to bring approximately 15,000 Indians from 12 countries on a payment basis. On the sixth day, so far they repatriated 6000 plus passengers.
On Tuesday, 330 passengers flew from London's Heathrow airport to Mumbai.
The Centre has initiated the Vande Bharat mission on May 7, one of the largest initiatives to repatriate Indian nationals, with the Ministry of Civil Aviation, coordinating with the Ministry of External Affairs and state governments.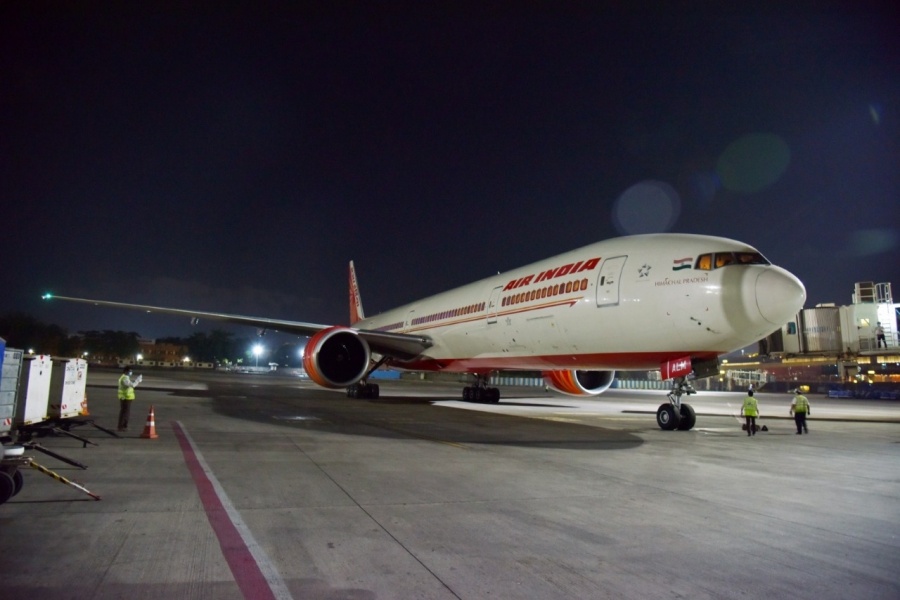 "Air India, along with its subsidiary Air India Express, are operating a total of 64 flights (42 by Air India & 24 by AI Express) to 12 countries viz. USA, UK Bangladesh, Singapore, Saudi Arabia, Kuwait, Philippines, UAE and Malaysia to repatriate 14,800 Indians back in the first phase," the Civil Aviation Ministry said in a statement.
"Each and every function in this massive air evacuation mission strictly adheres to the safety and hygiene protocol laid down by the Government and DGCA. MoCA, AAI and Air India leave no stone unturned to prioritise the safety of passengers, the crew and ground handling staff in these sensitive "
In the second phase, Air India and Air India Express will operate 149 flights to countries such as the USA, the UAE, Canada, Saudi Arabia, the UK, Malaysia, Oman, Kazakhstan, Australia, Ukraine, Qatar and Indonesia," the airline officials stated.
Other countries to where the national carrier would operate flights between May 16 and May 22 are Russia, Philippines, France, Singapore, Ireland, Kyrgyzstan, Kuwait, Japan, Georgia, Germany and Tajikistan, officials noted.
The flights during the second phase will also be operated to Bahrain, Armenia, Thailand, Italy, Nepal, Belarus, Nigeria and Bangladesh, they mentioned.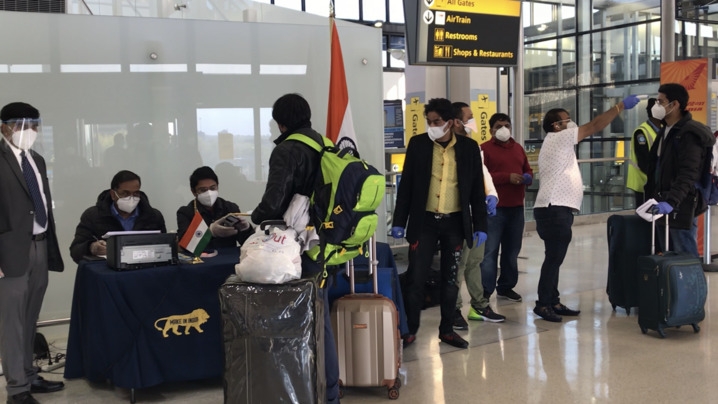 The officials stated that out of the aforementioned 149 repatriation flights, 31 would land in Kerala, 22 in Delhi, 17 in Karnataka, 16 in Telangana, 14 in Gujarat, 12 in Rajasthan, nine in Andhra Pradesh and seven in Punjab.
During phase II of the Vande Bharat mission, six flights each would have as their destinations Bihar and Uttar Pradesh, three flights Odisha, two will land in Chandigarh, one each will reach Rajasthan, Maharashtra, Madhya Pradesh and Jammu and Kashmir.
Air India and its subsidiary Air India Express have operated 31 inbound flights during the first five days of Vande Bharat mission, bringing 6,037 stranded Indians home amid the coronavirus triggered lockdown, the Ministry of Civil Aviation said on Tuesday.
Also Read – Modi unveils ₹20 trillion economic package to make India 'Self-Reliant'