Advertisement

World leaders will address the economic ramifications of the coronavirus pandemic at the G20 summit meeting today over fears it may cause a global recession…reports Asian Lite News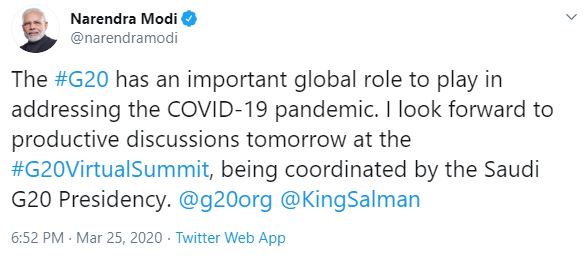 The International Monetary Fund has forecast that the coronavirus pandemic is likely to spark a global recession, prompting Saudi Arabia to call for the special summit to address the issue.
The meeting, which will be chaired by Saudi Arabia's Crown Prince Mohammad Bin Salman, will be held with officials via video-conference on Thursday, March 26.
Apart from the G20 leaders, the heads of state of Jordan, Spain, Singapore and Switzerland will also participate in the meeting.
The idea of the summit was mooted by Modi with other G20 leaders such as Australian counterpart Scott Morrison and Chair of G20 Saudi King Salman. Mr Modi said he was looking forward to the meeting in a tweet yesterday.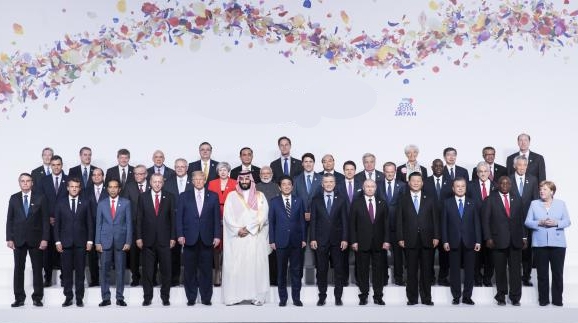 Meanwhile, Italian analysts said countries hit hard by the coronavirus pandemic should push for collaboration in the economic and health sectors.
As of Thursday morning, Italy, the worst hit country outside China reported 74,386 confirmed coronavirus cases with 7,503 deaths, according to real time updates by the Washington-based John Hopking University.
The overall number of confirmed coronavirus cases globally stands at 471,407, while the death toll has reached 21,287.
Raffaele Marchetti, a professor of international relations at LUISS University in Rome, told Xinhua news agency that the novel coronavirus has become "the biggest priority" on the G20's agenda.
Antonio Villafranca, research coordinator and head of the European program at the Italian Institute for International Political Studies, said reflecting on the 2008-09 world financial crisis can provide a blueprint for G20 countries to address the economic implications of COVID-19.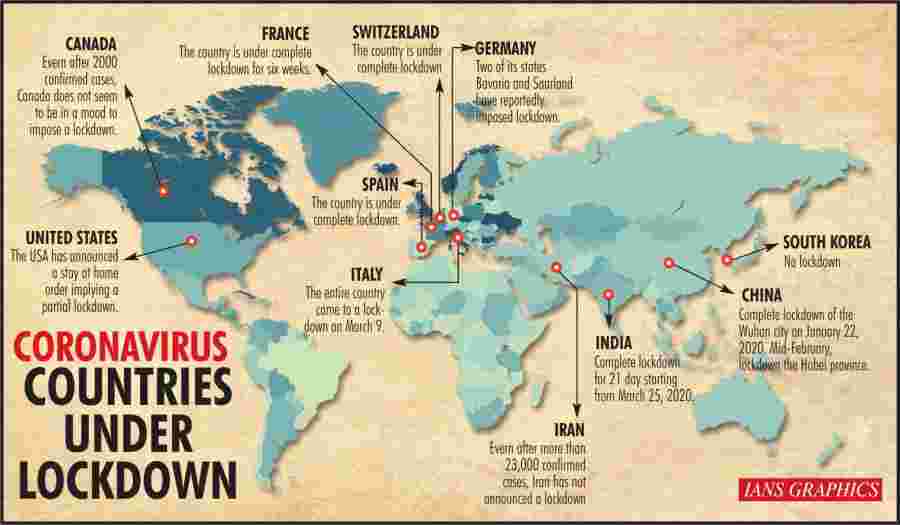 "If the finance ministers and central bank governors can agree to coordinate action to help guarantee liquidity in financial markets and to take other steps to lessen the economic blow from the outbreak, then that will send a welcome signal to markets," Villafranca said.
Villafranca said China and Italy can play a role in pushing for greater international cooperation in lessening the economic impact from the current crisis.
Marchetti said that one priority for the video gathering would be to give greater authority to the WHO, a move which would enable the organization to obligate countries to respond in specific ways.
"We have to remember that the WHO was created to address the health crisis after World War II. Perhaps this latest crisis will transform the organization further," he said.