Though the pandemic seems to have crushed our spirits and instilled a subtle fear for the unknown, there are some travelers, who see the rains and step out to dance and enjoy, instead of pulling out their umbrella. My team and I have that sense of adventure and discovery which tempt every true traveller…writes Arpan Soneja, Pictures @ The Unknown Planet
Temptation is rife, across all media, pictures videos, instaposts and you tube, all point in different directions, even though very few destinations can truly be called Post Covid19-safe currently, but their PR departments seem to be running a campaign for reviving tourism in an overdrive.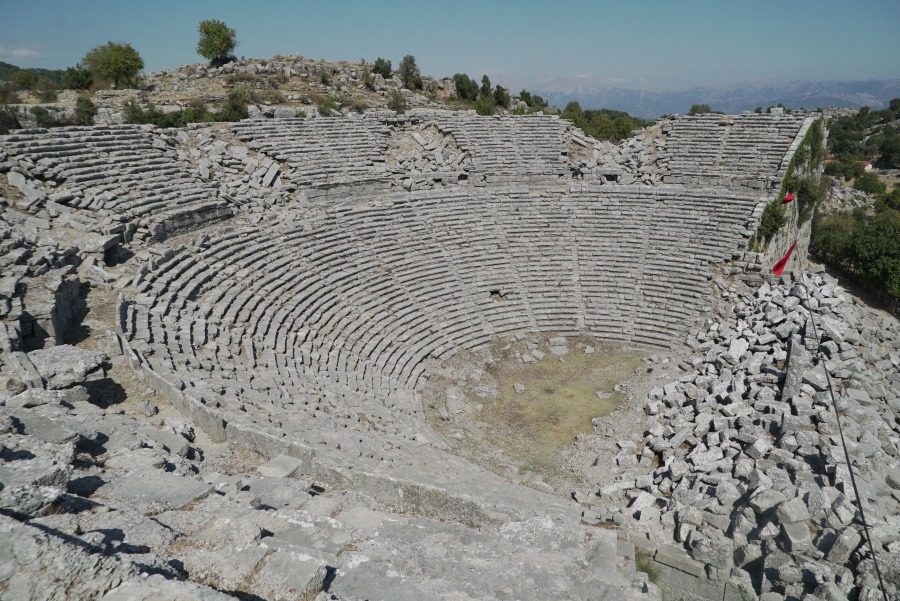 So we decided to personally evaluate the best locations to travel to, by heading to locations 1st hand, seeing and evaluating the safety measures taken. Heading into Turkey, we met with Turkish Ministry of Culture and Tourism Ministry to receive a quick update on how the country has introduced "safe tourism" post lockdown.
Showing us the extensive measures, starting from every step of the journey, the precautions in planes, airports, hotels, beaches, pools, tourist attractions and transportation made us realize that Turkey is indeed taking the challenge head-on. Besides this they are promoting social distancing and hygiene to the maximum level.
Turkey is a mesmerizing bridge between the East & West, offering the best of both worlds. This is a destination full of surprises; a popular luxury and leisure destinations, for local and foreign travelers, filled with sea, sun and sand, culture, cuisine and creative experiences.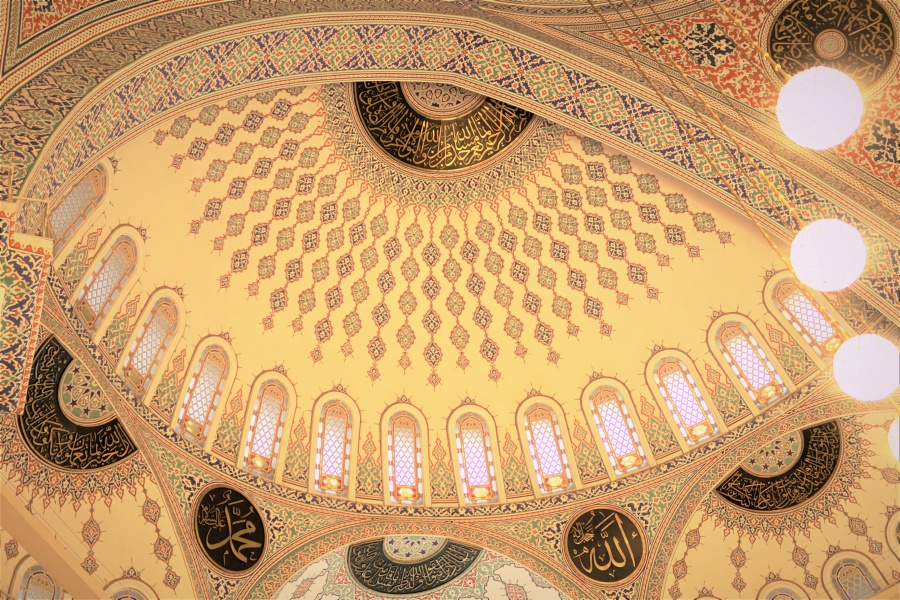 Post June 1, Turkey reopens their restaurants, cafes, parks, beaches, sports facilities and museums. This was just the clarion call we needed. Turkey has a lot of hidden gems, so I wanted to go off on an unknown journey. Starting with Antalya, skipping the hustle and bustle of capital city Istanbul we headed for the more scenic shorelines of this Mediterranean province -Atalaya- to uncover a treasure trove of experiences for different people.
For History Buffs
Antalya is a delight for history and cultural aficionados, especially the ancient town, which still preserves its rich heritage and old-world charm from its cobblestoned streets to wooden homes
Antalya Archaeological Museum
Home to one of the most spectacular collections of statues, art and artefacts from Lycia, Perge, Rome, Byzantium civilizations, the 13 halls of this museum are visual testimony to Turkey's rich history. The 'Hall of Gods' featuring 2nd century statues is my personal favorite, filled with statues and busts of  Greek gods Aphrodite, Zeus, Athena, it ticks all the boxes of a Mega Museum Experiences
The Old Theatre of Termessos
 The stunning ruins of the ancient theatre of Termessos, is worth a drive to the outside of town. Nestled in the middle of the Güllük Mountain National Park, 3,280 feet high this seems fossilized in time. Besides the theatre there are other stone structures and imposing walls which are framed by the magnificent Taurus Mountains in the backdrop. From its vantage point, Termessos offers one of the very best views of Antalya.
A Tip: Wear comfortable shoes, carry water and keep hydrated, prepare for a good walk.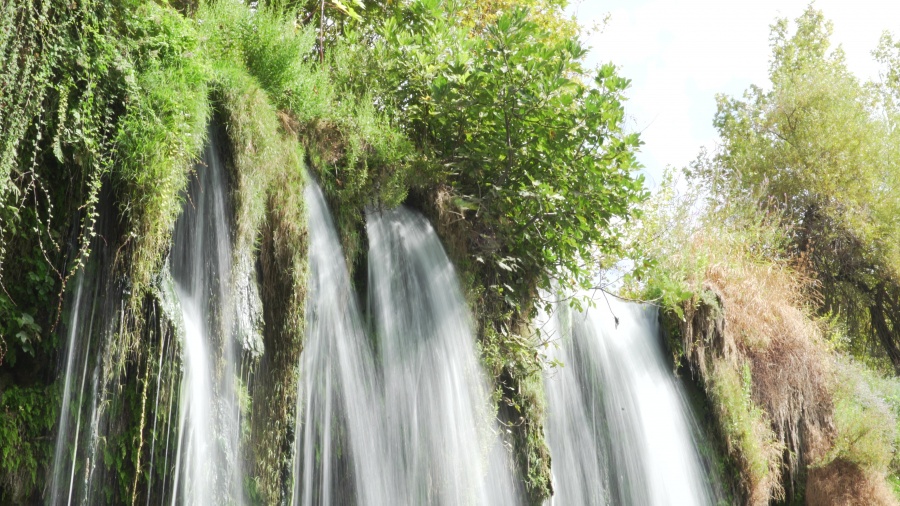 For Nature Worshipers
Nature galore! Filled with National Parks, azure oceans, mountains, canyons and waterfalls, Antalya is Nature's playground
Köprülü Canyon National Park
Head northeast, preferably early in the morning, to catch sunlight dance through the largest, truly beautiful cedar forest in this National Park.  Offering breathtaking canyon views, extending into the gushing Köprüçay River this region offers spectacular settings for trekkers, hikers and water lovers
Düden Waterfalls
Situated in the city center, this is scenic waterfall drops into a natural pool.  For me, it was the lovely balcony walk, right behind the waterfall, which offered a sense of surreal. Carry a picnic basket with a simple spread from your hotel, sit down amidst the surrounding greenery and enjoy some special moments. If this is filled with other holiday makers, we suggest you head out to Kurşunlu Falls, located just on the outskirts of the city, but offering serene spaces.
Before you head out to the falls, please check with the locals, as sometimes at the height of summer, the falls can dry up a bit.
 For Water Lovers
 Beyond the history, arts, crafts scene this Antalya is known as Turkey's most popular summer resort towns. There are some private beaches and marinas which offer all the social distancing you want and still can be social.
Kaleiçi Marina
Kaleiçi Marina offers crystal clear waters for diving, sailing, rafting and even paragliding.  There are a few alcoves which offer some serene spaces, others are filled with people, boats and many cafes– take your pick.
Konyaaltı Beach
Glistening against the Taurus Mountains, this shimmering beach is one of the favorites with the locals. Some spots have Blue Flag distinction for cleanliness and offers some spectacular sundowners.
For Luxury Lovers
Anjana Spa Rixos Beldibi
Terribly chic, this is perfect for Spa and Hamam lovers. After you enjoy the Hamam, the Finish sauna is a great option and close with a relaxing masseuse are extremely well trained.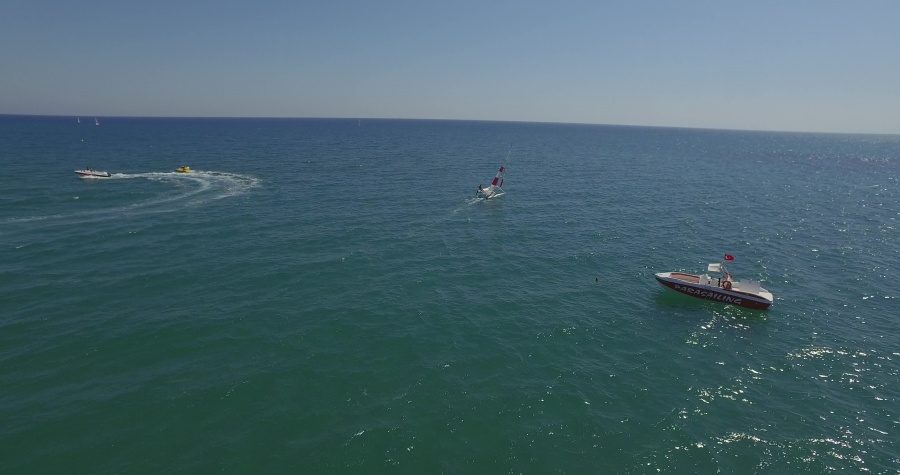 Retail Therapy At Kaleiçi
Tripping through cobblestone streets and stunning timber homes, small boutique stores inviting shoppers with wonderful local wear, jewels, antiques, carpets, spices and souvenirs.  A pro-tip, bargain, bargain bargain!!
So head out, keep physical distances even as you enjoy social experiences.
For any further information drop us an email
We had used two separate Tour Curators for these exclusive experiences- sadegul@traveluxcappadocia.com  Sadegul of Travelux Cappadocia and Selin Ozus.
We are an editorially free publication, we don't take any freebies, nor money for our articles or short films.