Advertisement

Vaidyokti- a unique initiative by Sanskruti marking World Health Day …. reports Asian Lite Newsdesk
In the deadly situation where Coronavirus has halted or engulfed lives globally, a unique initiative named Vaidyokti has been taken by Sanskruti Centre for Cultural Excellence to mark the World Health Day 2020.
The Diction by Doctors has inputs and literary expressions by Doctors from different linguistic and speciality backgrounds, who have mostly been treating or facing or observing COVID-19 on the frontline and have penned their thoughts on the Pandemic, in multiple Indian languages including Assamese, Bhojpuri, Bengali, Odiya, Kannada, Tamil, Telugu, Saurashtra, Sindhi, Gujarati, Marathi, Rajasthani, Hindi, Kashmiri, Maithili, Konkani and Magahi, while input on Traditional methods was given in Punjabi and a commoner's view has been included in Bishnupriya Manipuri.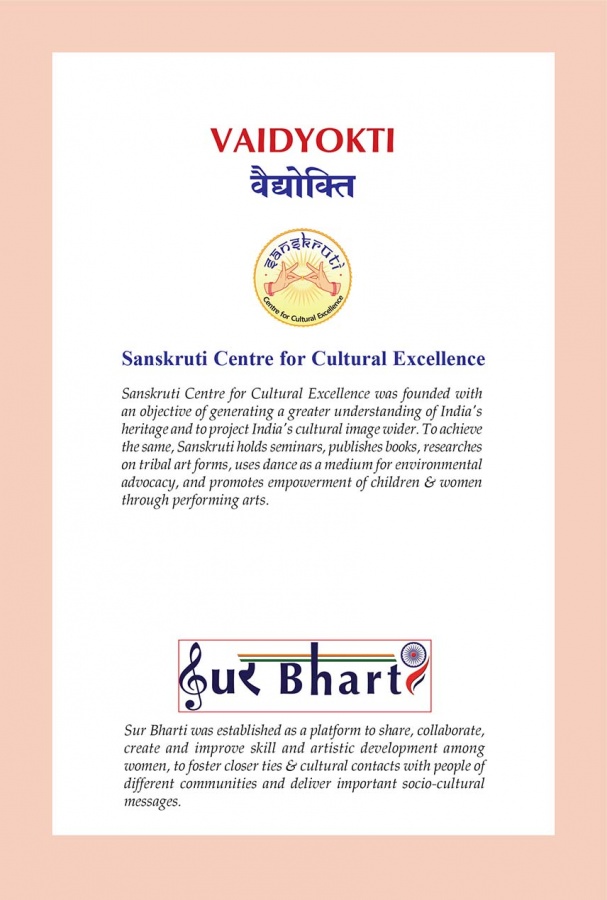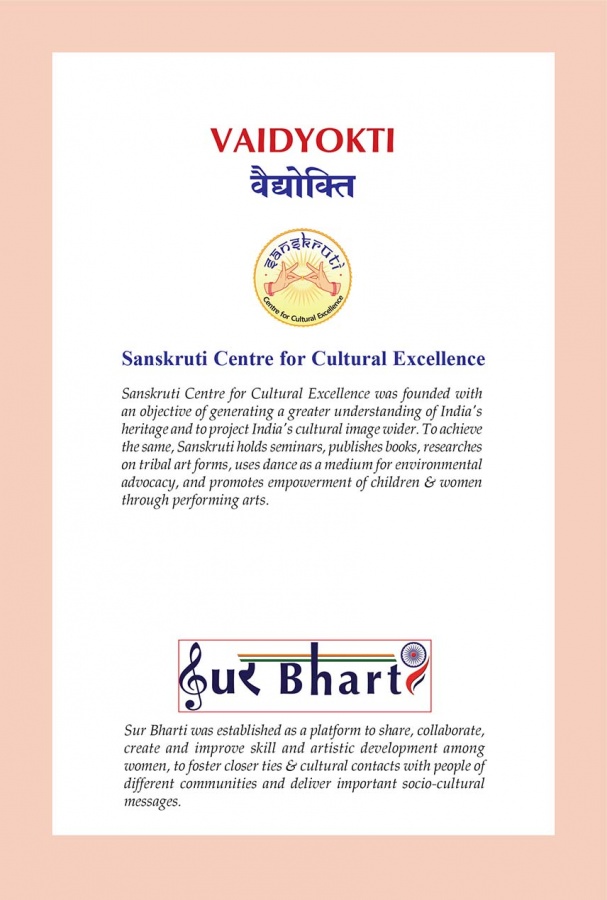 An expression in German by Indian-origin Doctor has also been included. Padma Shri Dr TS Chandrasekar, Gastroenterologist and Founder of MedIndia Hospitals in India has not only contributed his poem in Saurashtra language but has also commended the initiative by Sanskruti Centre and the Founder- Ragasudha Vinjamuri and hailed it as a special step to spread awareness on the issue combining it with Indian linguistic heritage.
The diction pieces have been specially penned for the occasion by Dr Mahedeo Bhide- IVF Specialist, Mr Jaysheel Mehta-Consultant Orthopaedic Surgeon, Dr Shafalica Bhan Kotwal- Consultant Psychiatrist, Dr Ravi Karwa, Miss Bernadette Pereira- Consultant Surgeon, Prof. Dr Diwakar Sukul- Chartered Clinal Psychologist, Dr N Vishwanath- Consultant Radiologist, Dr Indira Vinjamuri- Consultant Psychiatrist, Dr Ephia Yasmin- Consultant Gynaecologist, Dr Amoolya K Prasad- General Practitioner, Dr Madhushree Mitra Ghosh, Sexual and Reproductive Health Consultant, Dr Sahadev Swain- General Practitioner, Dr Vivekananda Murthy K- General Practitioner, Mr Vikas Kumar- Speciality Laparoscopic Colorectal Surgeon,  Dr Arun Oliver Das, Dermatologist & Allergologist,  Dr Jitendra Jethani- Paediatric Ophthalmologist,  Mr Rajiva Ranjan Das- Colorectal Surgeon, Mr Lakshmindra Kumar Sinha, and Amarjeet Singh Bhamra.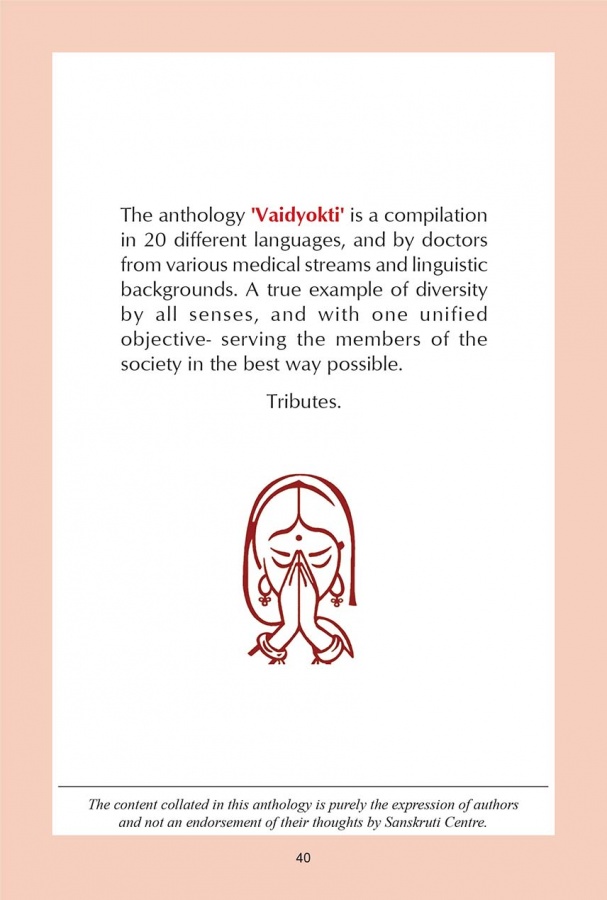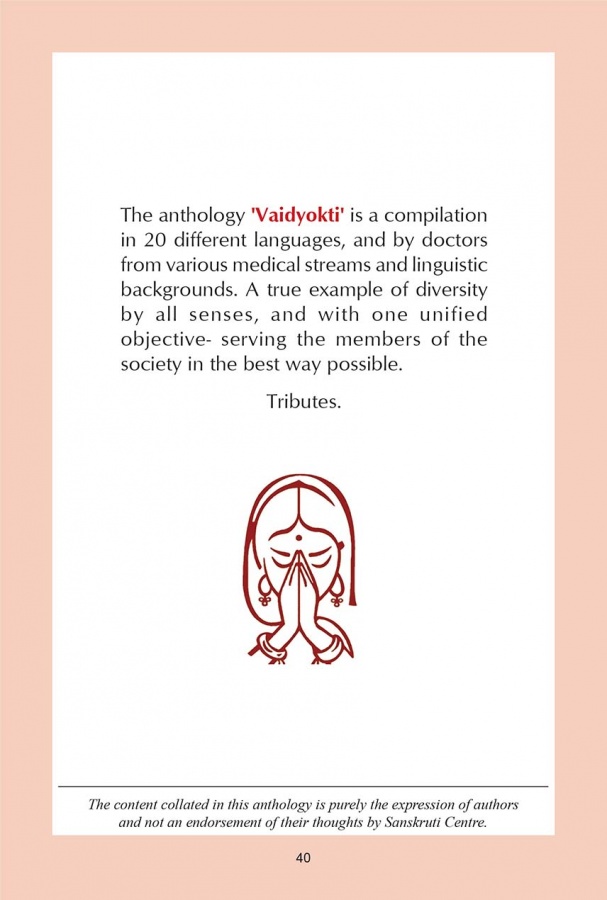 Help with script and lyrics have been acknowledged to Anupama Handoo (Sharda Script), Pandit Kaushal Jha (Mithilakshar), Suraj (Khudavadi) and Basant Karwa (Rajasthani).  Sanchita Das, Sharad Jha and Tonoya Barua, Ravi Kondda and Dr Keyur Buch have been instrumental in the resources. The
electronic format
of the book is available to all for free to read.