Advertisement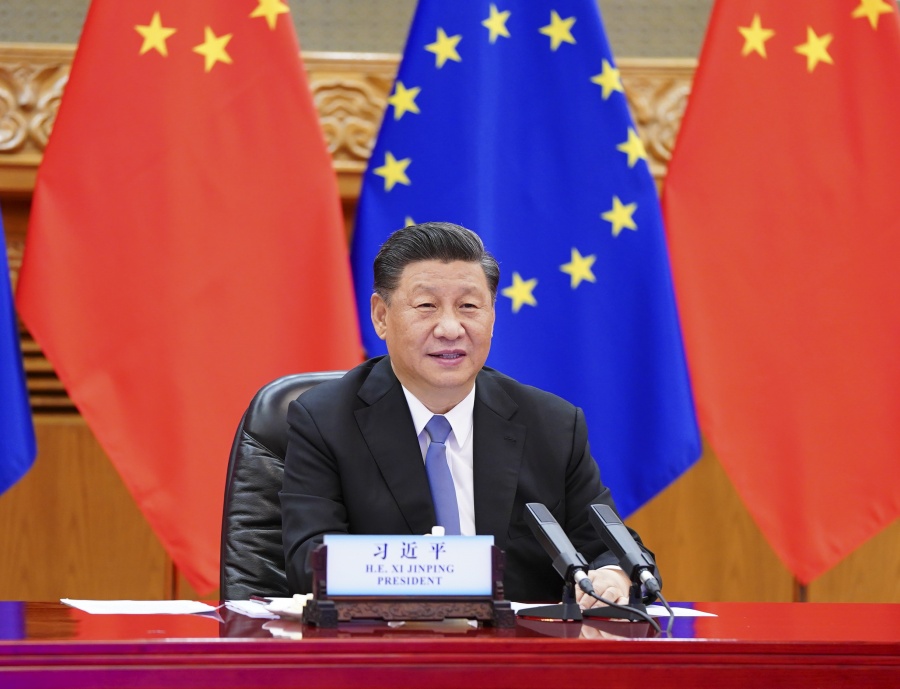 The Federal Bureau of Investigation (FBI) is conducting more than 2,000 active investigations connected to the Chinese Communist Party, Washington Examiner reported.
FBI Director Christopher Wray, who took over the FBI's top spot in the wake of President Trump's firing of James Comey, told Bret Baier of Special Report on Fox News that China is the greatest threat to the U.S. economy and its democratic principles, warning about the dangers posed by Chinese trade theft and espionage.
"There's no country that presents a broader, more comprehensive threat to America's innovation, to our economic security, and to our democratic ideas than China does," Wray said in an interview.
"The FBI has over 2,000 active investigations that trace back to the government in China," Wray said, noting that they represent "about a 1300% increase in terms of economic espionage investigations with a Chinese nexus from about a decade ago."
Wray also claimed the bureau is "opening a new counterintelligence investigation that ties back to China every 10 hours."
The Justice Department has increased its scrutiny of China's activities recently, starting the China Initiative in 2018 and prosecuting Chinese nationals in espionage cases, cracking down on hacking schemes, prosecuting efforts to steal trade secrets, and going after the Thousand Talents Program, including Harvard professor Charles Lieber.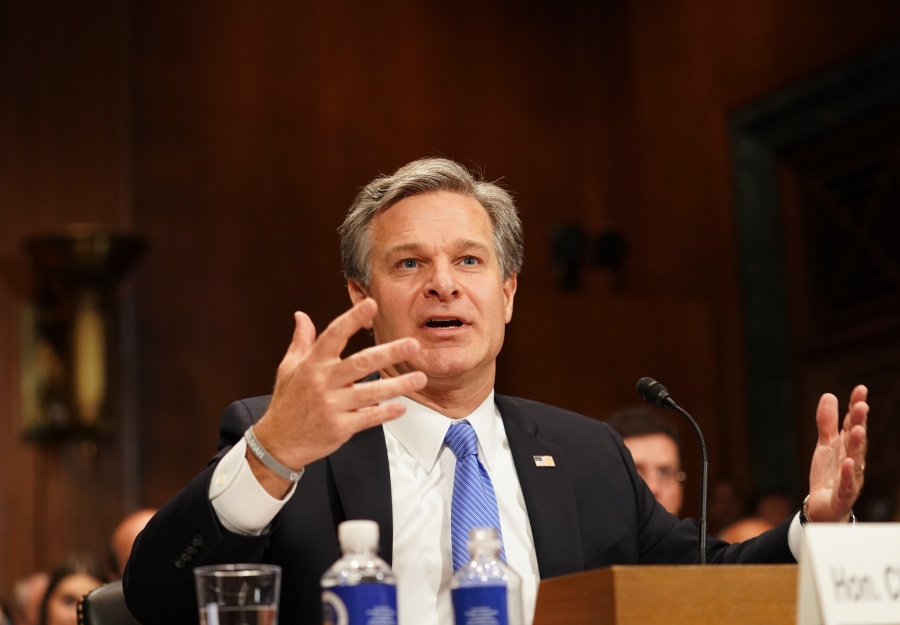 Wray said the Chinese government is "pursuing a campaign of intellectual property theft, economic espionage, cyber intrusions that target businesses — big and small — all across the country, and our academic research institutions."
Wray added that Beijing operates "not just through traditional government officials, which they certainly do, but also through what we sometimes call nontraditional collectors — which can be businessmen, high-level scientists, high-level academics … all of whom are in different ways incentivized to steal American innovation and confidential information and take it back to China."
The Senate Permanent Subcommittee on Investigations, led by Sen. Rob Portman, released a 109-page bipartisan report in November concluding foreign countries "seek to exploit America's openness to advance their own national interests" and "the most aggressive of them has been China." It found China used its Thousand Talents Program, which seeks to recruit academics to gain access to proprietary information, for the past two decades to exploit access to U.S. research labs and academic institutions.
"This is not about the Chinese people or Chinese Americans," Wray stressed on Wednesday. "This is about the Chinese government and the Chinese Communist Party."
The FBI director said, "Traditional espionage," like "the old spy versus spy thing," is "still very much a phenomenon in today's world." But he said the bureau is "much more focused in many ways on the economic espionage, which targets American businesses and hurts American jobs, American consumers" across a range of industries from "Fortune 100 companies to startups."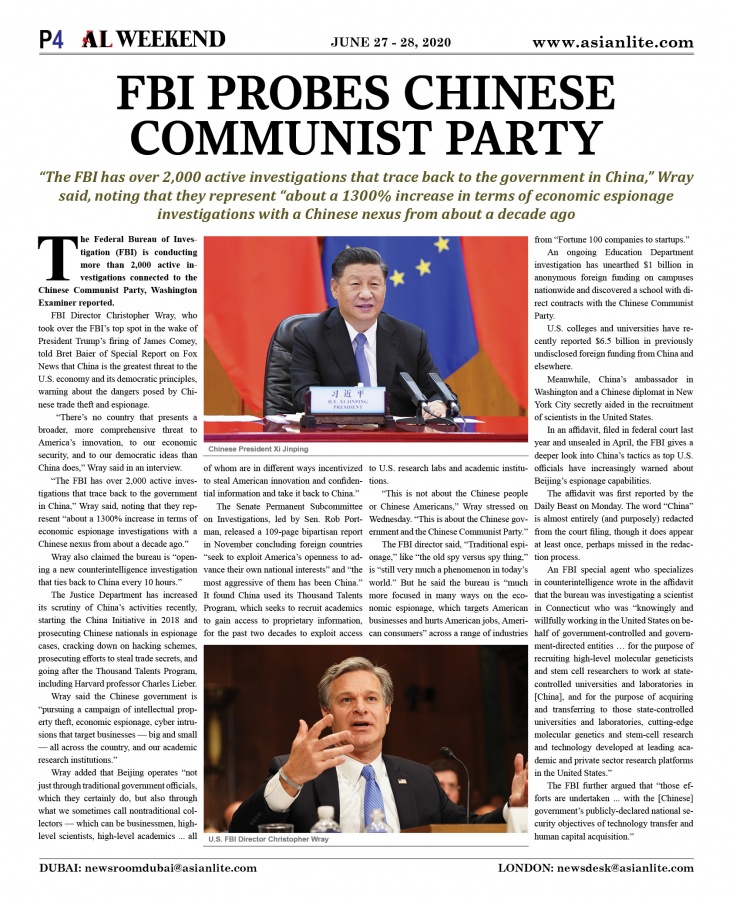 An ongoing Education Department investigation has unearthed $1 billion in anonymous foreign funding on campuses nationwide and discovered a school with direct contracts with the Chinese Communist Party. U.S. colleges and universities have recently reported $6.5 billion in previously undisclosed foreign funding from China and elsewhere.
Meanwhile, China's ambassador in Washington and a Chinese diplomat in New York City secretly aided in the recruitment of scientists in the United States.
In an affidavit, filed in federal court last year and unsealed in April, the FBI gives a deeper look into China's tactics as top U.S. officials have increasingly warned about Beijing's espionage capabilities. The affidavit was first reported by the Daily Beast on Monday. The word "China" is almost entirely (and purposely) redacted from the court filing, though it does appear at least once, perhaps missed in the redaction process.
An FBI special agent who specializes in counterintelligence wrote in the affidavit that the bureau was investigating a scientist in Connecticut who was "knowingly and willfully working in the United States on behalf of government-controlled and government-directed entities … for the purpose of recruiting high-level molecular geneticists and stem cell researchers to work at state-controlled universities and laboratories in [China], and for the purpose of acquiring and transferring to those state-controlled universities and laboratories, cutting-edge molecular genetics and stem-cell research and technology developed at leading academic and private sector research platforms in the United States."
The FBI further argued that "those efforts are undertaken … with the [Chinese] government's publicly-declared national security objectives of technology transfer and human capital acquisition."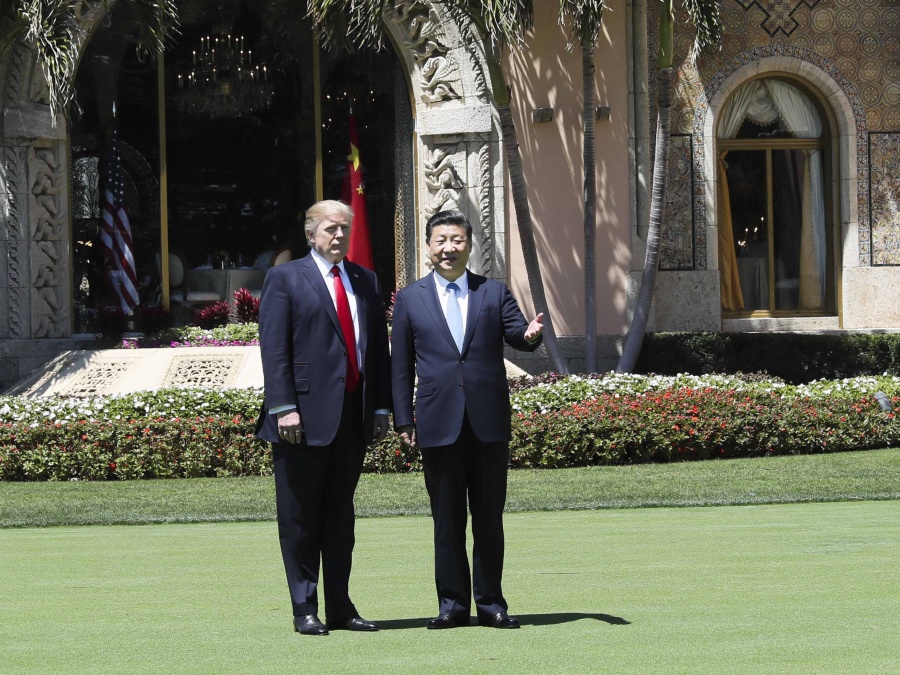 The scientist, whose name was redacted in court documents, became a naturalized U.S. citizen in November 2009 and spent years working in genetic research in America, most recently at a redacted school determined to be Yale University, which told the FBI it had no policy requiring researchers or professors to disclose their involvement with outside entities. The school did not respond to the Washington Examiner's request for comment.
Though heavily redacted, the descriptions in the FBI affidavit almost certainly suggest that the professor was associated with China's Thousand Talents Program, revealing he was associated with efforts to recruit other scientists to share their research with or to work in China. The Homeland Security Department determined that between October 2017 and October 2018, the scientist spent 300 days outside the U.S.
The source also told the FBI that the Chinese ambassador to the U.S. and a diplomat in New York would be attending a science summit in Boston with other Chinese officials who would be traveling to the U.S. to "recruit individuals to [redacted]," the affidavit said. The scientist was one of several speakers slated to deliver opening remarks at the event.
The unredacted version of the affidavit does not name Cui Tiankai, who has been ambassador to the U.S. since 2013, or the diplomat in New York City.
The Chinese Embassy denied that its diplomats in the U.S. aided in the recruitment of scientists.
Also Read – POMPEO: Moving Europe Troops to Counter China's Threat