Advertisement

During the briefing, both Trump and Modi reaffirmed their commitment to US-India strategic partnership in all areas from defence to women empowerment…writes Aarti Tikoo Singh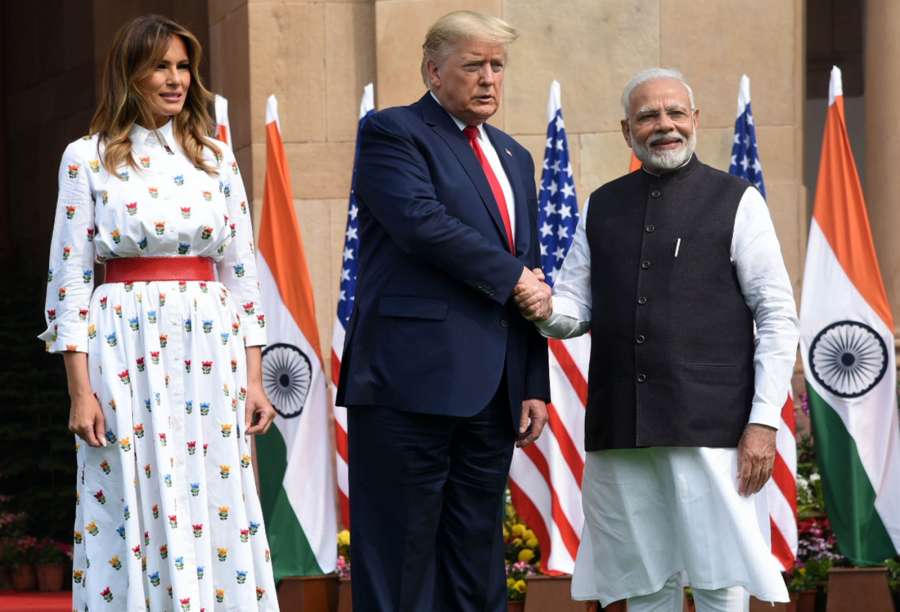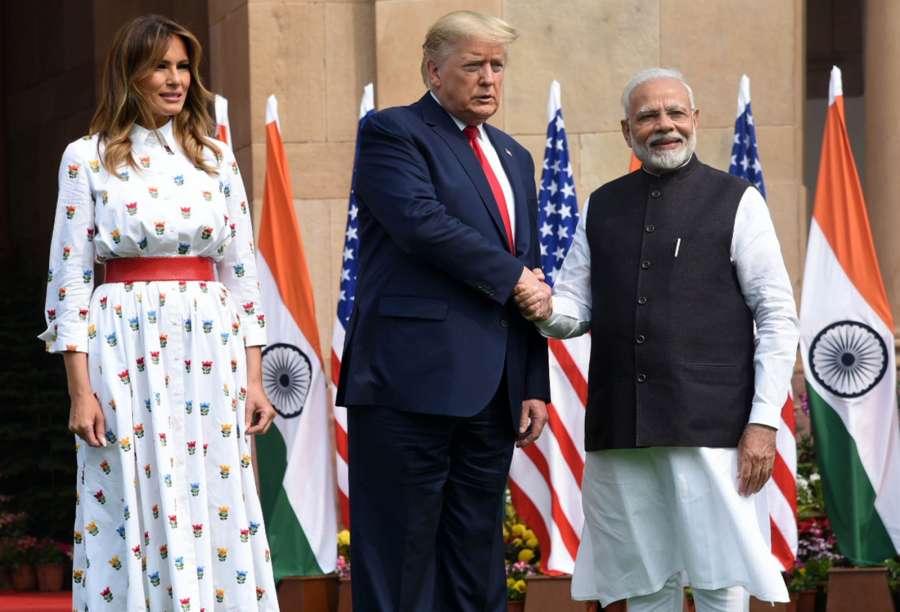 In a major setback to the Imran Khan government, President Donald Trump on Tuesday reiterated that India and the US were together in their fight against "radical Islamic terrorism" and his government was committed to "confront" terrorists operating from Pakistan's soil.
In a joint press briefing of the US and India, President Trump at Hyderabad House in the capital said during his discussions with Prime Minister Narendra Modi, "the two countries agreed to protect their citizens from radical Islamic terrorism".
"The US is also working productively with Pakistan to confront terrorists who operate on its soil."
The President's scathing attack against Islamabad and holding it responsible for terror groups operating from Pakistan's soil, comes a day after he said, during his Ahmedabad visit, that the US has very good relations with Pakistan.
During the briefing, both Trump and Modi reaffirmed their commitment to US-India strategic partnership in all areas from defence to women empowerment.
$3 Billion Defence Deal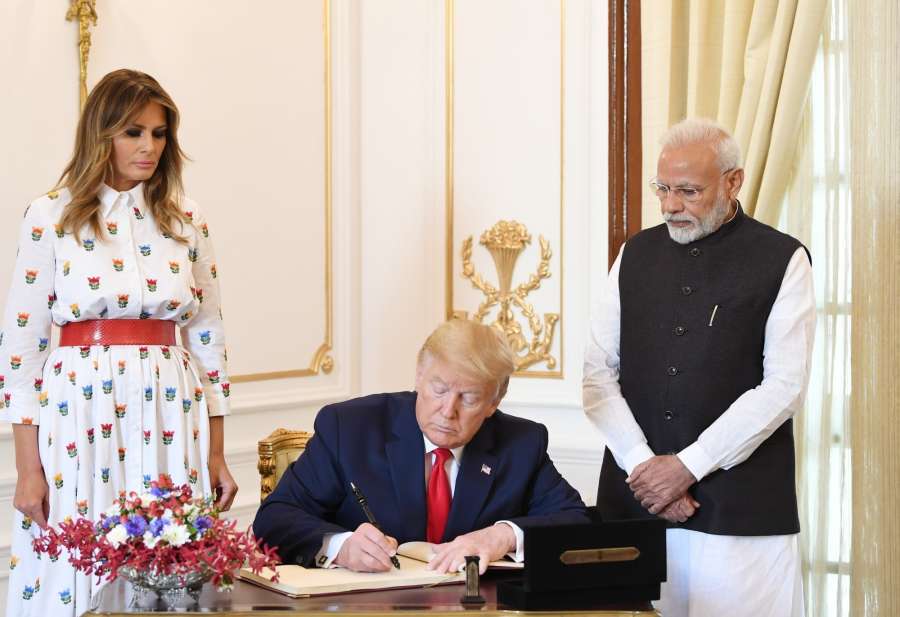 The US President said that during their discussions in New Delhi today, the two countries have agreed to expanded defence cooperation. India, he said, is "to purchase more than $3 billion of advance American military equipment, Apache and MH60 Romeo helicopters, the finest in the world."
These deals, he said, will enhance the US-India joint defence capability as militaries of the countries continue to train and operate side by side.
President Trump said that together with PM Modi, they were revitalising the QUAD initiative with US, India, Australia and Japan. He said the first ministerial meeting on QUAD was "so much more than a meeting" because they had agreed to cooperate on counter-terrorism, cyber security and maritime security for a free and open Indo-Pacific region.
As India grows, he said, its energy needs will rise too. The President revealed that Exxon Mobil had signed a deal "to improve India's natural gas distribution network so that the US can export even more LNG to India."
Trump also announced the setting up of a permanent office for the US International Finance Development Cooperation in New Delhi which will help develop and empower women entrepreneurs in India.
3 Bilateral Pacts Inked
A few hours before US President Donald Trump completes his first official visit to India, the two countries have concluded three bilateral agreements in the health and energy sectors.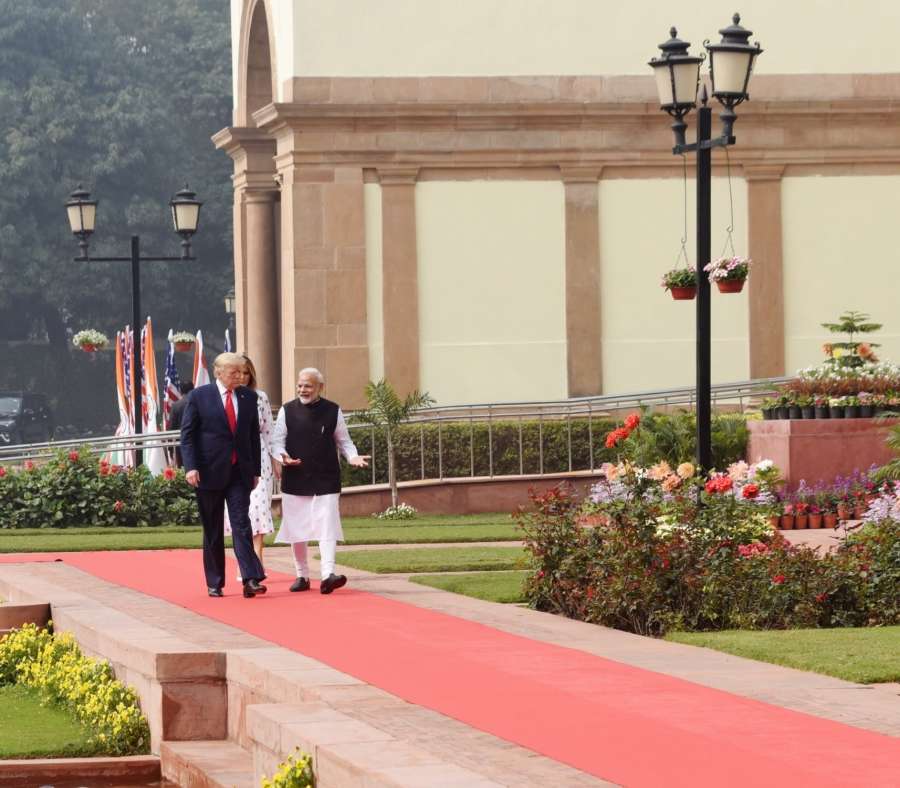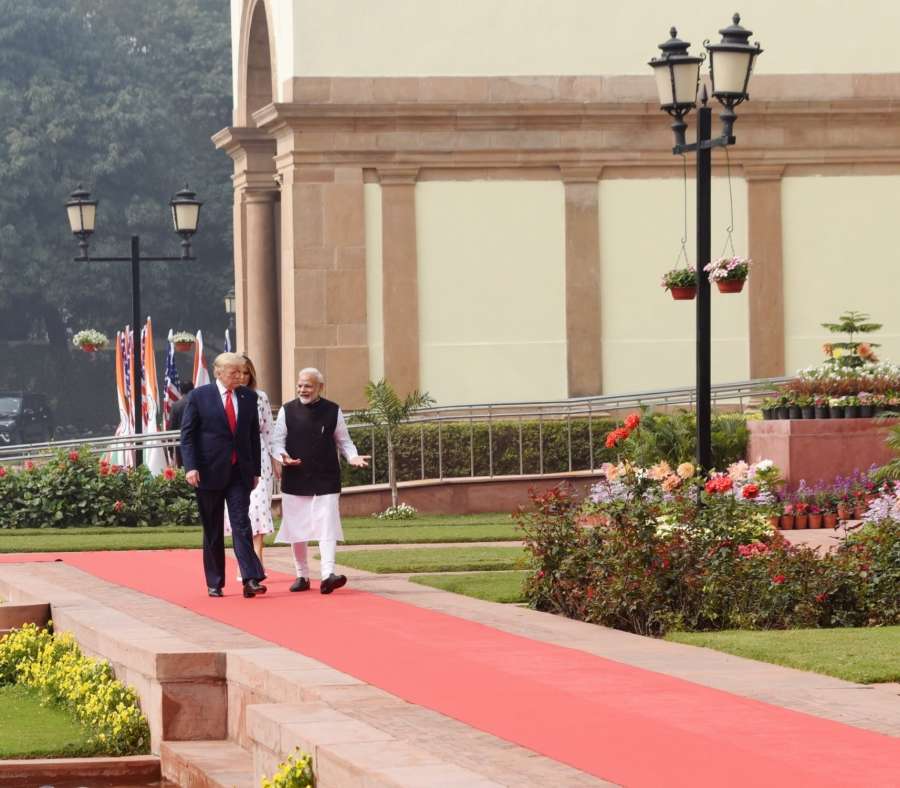 As per the Ministry of External Affairs (MEA), two of the agreements finalised during the US President's visit include a memorandum of understanding on mental health, and one that deals with the safety of medical products.
The MoU on safety of medical products was signed between the USFDA and India's Central Drugs Standard Control Organisation.
The MoU on mental health is between India's Department of Health and Family Welfare and the Department of Health and Human Services of the US.
A Letter of Cooperation was also signed by Indian Oil Corporation and ExxonMobil India LNG Limited, with Chart Industries of the US.
Trump invites India Inc to invest 'billions'
US President Donald Trump invited India Inc to invest "billions" of dollars in the US to reap the benefit of tax and regulation cuts that his administrations has implemented.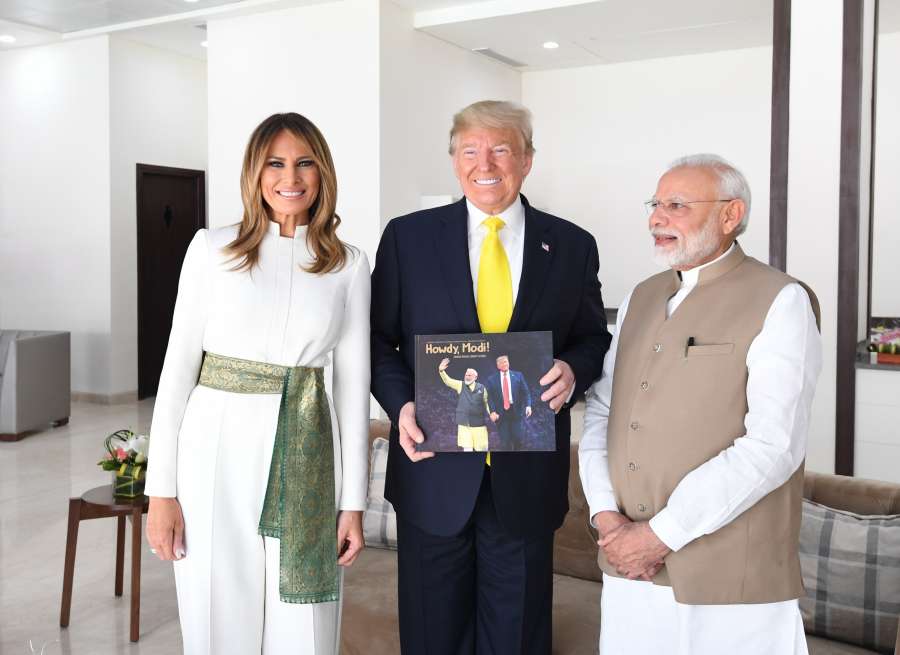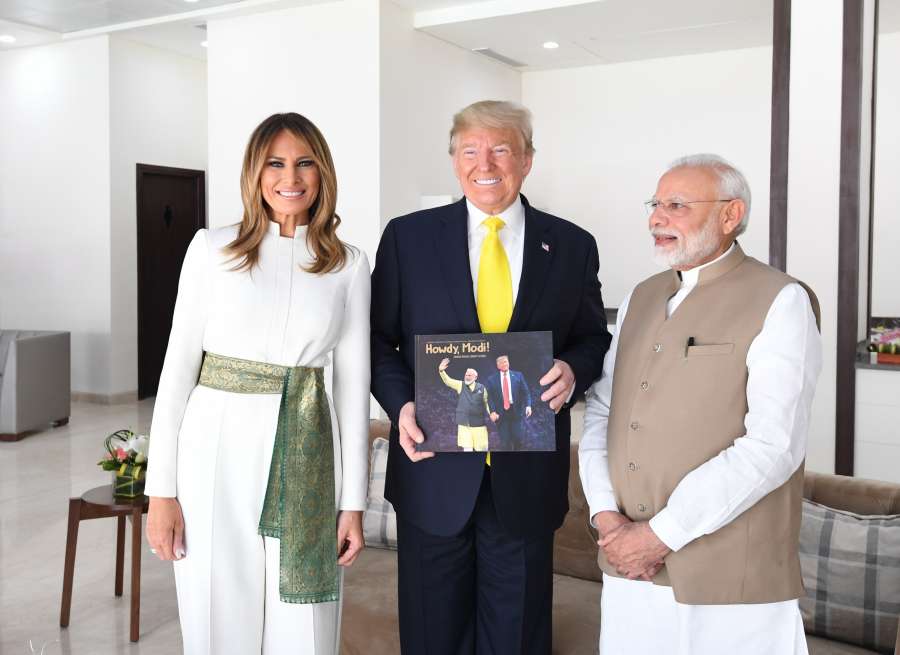 On Tuesday, the second and final day of his visit, Trump interacted with top honchos of India Inc including RIL's Mukesh Ambani, Aditya Birla Group's Kumar Mangalam Birla and Tata Group's N. Chandrasekaran amongst others at the business round table event organised at the US Embassy here.
Inviting India Inc to invest in the US economy to create jobs, he talked about an upcoming tax cut for the American middle class and how that unemployment in the US was at a record low.
The President said that the US economy was performing very well and that the consumers there have more disposable incomes due to growing numbers of jobs.
Thanking Indian industry for creating jobs in the US, he said that governments can only aid in employment generation, but its is the private industry which actually creates jobs.
However, the US might not sustain healthy economic performance, if he is not re-elected, he said, adding the unemployment rates might soar if he doesn't get a second term.
Melania's Date with Delhi School
Under the right watch of the US secret service agents and children waving Indian and US flags, US first lady Melania Trump reached Sarvodaya school in Delhi's Moti Bagh area on Tuesday noon to witness Delhi government-run school's happiness curriculum.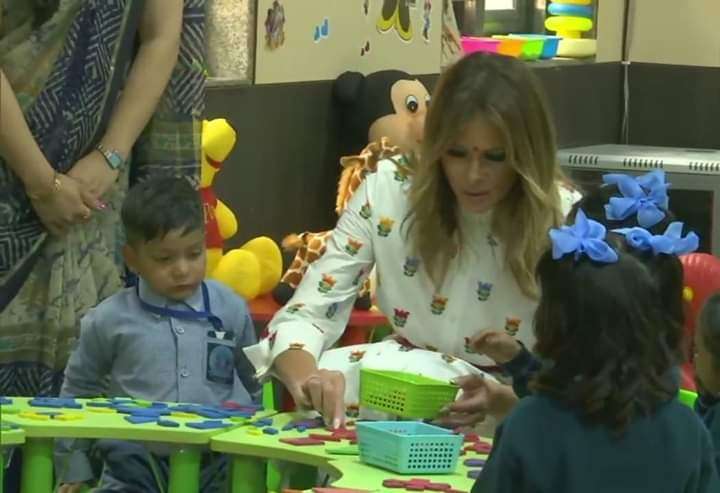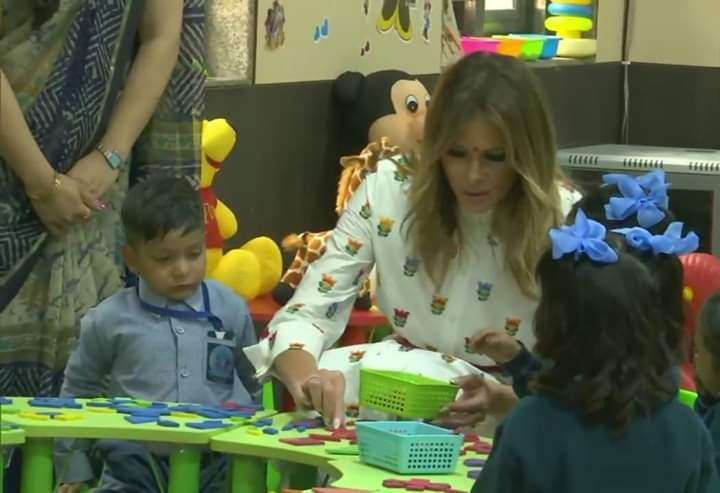 Wearing a Tilak, Melania Trump walked into the school and shook hands with a young student before being taken away inside for a tour where she experienced the happiness curriculum first hand. There were 24 students in the class of happiness curriculum that Melania Trump attended.
"I cannot think of a better way for all of us to start our day than this," the First Lady said after witnessing the curriculum. She said that she was "inspired" by the happiness curriculum.
She advised students to be "good to each other" through their life and thanked the teachers for inculcating good values in them.
The US earlier on Sunday said that the political controversy around First Lady Melania Trump visiting a Delhi school was baseless.
After the ruling party in Delhi — the Aam Aadmi Party (AAP) cried foul after the names of Delhi Chief Minister Arvind Kejriwal and his deputy Manish Sisodia were dropped from Melania Trump's visit to a school which runs Delhi government's 'happiness curriculum, the US embassy in New Delhi said, that while it "had no objection to the presence of the chief minister and deputy chief minister, we appreciate their recognition that this is not a political event." A spokesperson for the embassy said that "it is best to ensure focus is on education, school and students."