Advertisement

Over 5,000 US troops are currently deployed in Iraq to support local forces in battles against the Islamic State terror group, mainly providing training and advising for them…reports Asian Lite News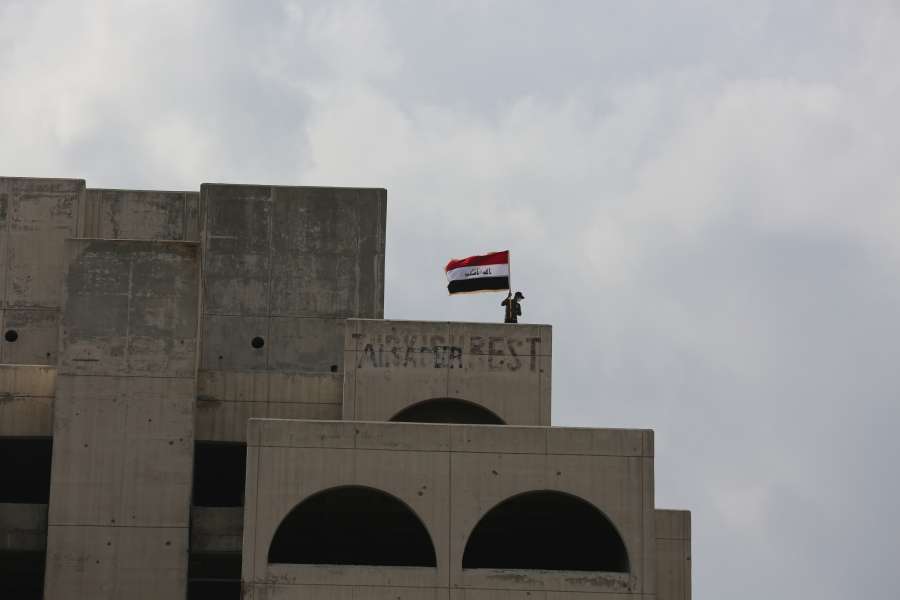 A top American General said that the US was enhancing its defence position in the Middle East after the latest tit-for-tat attacks in Iraq.
Commander of the US Central Command Kenneth McKenzie told the press at a Pentagon briefing on Friday that the American military will continue to operate two aircraft carrier strikes groups in the region, media reported.
This is the first period of extended dual US carrier operations in the Middle East since 2012, according to McKenzie.
The General also noted that the US military is moving Patriot missile defence systems into Iraq, and weapons systems for countering rockets, artillery, and mortars, known as C-RAM, will also be deployed.
"But they are not a panacea," he cautioned, referring to the C-RAM, which is designed to intercept lower-altitude weapons such as the Katyusha rockets fired at Iraq's Camp Taji military base on Wednesday.
The US military on Thursday conducted strikes against five facilities of Kata'ib Hezbollah (KH) across Iraq, as a response to the Taji base attack that had killed two American soldiers and one British service member, while injuring 14 others.
The US-led coalition force said that approximately 18 rockets struck the base, adding that Iraqi Security Forces had found a rocket-rigged truck a few miles from the Camp Taji.
On Friday, the US Department of Defence confirmed in a statement on Friday that the coalition forces carried out overnight airstrikes on military bases housing Iraqi paramilitary Hashd Shaabi forces.
Over 5,000 US troops are currently deployed in Iraq to support local forces in battles against the Islamic State terror group, mainly providing training and advising for them.