Advertisement

Mark Zuckerberg-run Facebook has interestingly chosen India to begin its global ecommerce journey with investing $5.7 billion (approx. Rs 43,574 crore) in Reliance Jio, sounding the bugle to take on ecommerce behemoth Amazon and Walmart in the long run.
Facebook has long been striving to enter the big club of the ecommerce world and now, India which has a huge growth potential in the segment can become a fertile ground for its dream to go global and launch similar investment plans in other countries as well, according to leading industry experts.
According to a recent report by Deloitte India and Retail Association of India (RAI), the fast growing e-commerce market in the country will touch $84 billion in 2021 from $24 billion in 2017.
According to the India Brand Equity Foundation (IBEF), propelled by rising smartphone penetration, the launch of 4G networks and increasing consumer wealth, the Indian e-commerce market is expected to grow to $200 billion by 2026.
"Facebook has taken the inspiration from China's WeChat which is a super app whose services include online money transfers and shopping. The latest investment in Reliance Jio is definitely a move to go global and launch itself into the ecommerce arena in a big way," Satish Meena, Senior Forecast Analyst with Forrester, told IANS.
Facebook has placed a right bet on Reliance Jio as it has a massive retail infrastructure and pan-India presence and the timing is perfect as grocery business is booming worldwide – be it online or your neighbourhood kirana store – in these social distancing times.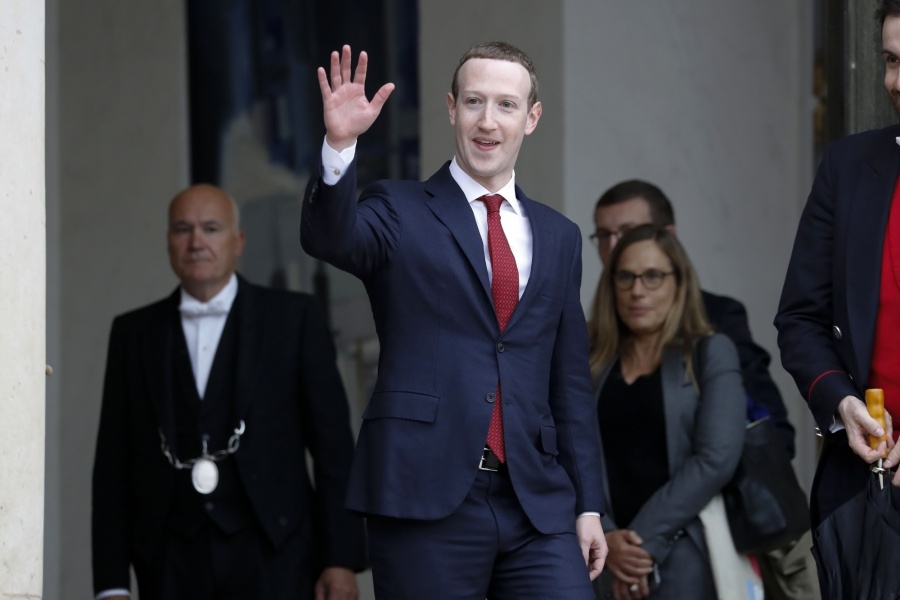 "It makes a lot of sense for both the companies. Reliance is aggressively planning to enter the ecommerce sector with JioMart. Facebook which has no men on ground offers a solid tech foundation and AI/ML-rich platform for Reliance Jio to achieve that," elaborated Meena.
Reliance Retail's entry into the online retail sector is the biggest challenge for Amazon and Walmart-Flipkart as the Mukesh Ambani-led behemoth is well-positioned to create massive disruption in the market.
Reliance Retail operates 10,415 stores in more than 6,600 cities and towns, with 500 million annual footfalls – giving the company the kind of scale required to swiftly launch India-based operations.
According to brokerage firm Anand Rathi Financial Services, Jio is gradually transforming from a telecom enterprise into an IT/Tech company with multiple emerging technologies, including Artificial Intelligence (AI), Internet of Things (IoT), Blockchain, Virtual Reality and Cloud Computing.
Facebook has an expertise in all these areas and the collaboration can open myriad new ways for the Indian telecom giant to leverage it and become a tech behemoth in the country in new-age technologies and passing those on to its over 388 million Jio subscribers.
For Menlo Park, California-based Facebook which is largely a B2C company with a current $512 billion market cap, the B2B India experiment can open the door for a bigger opportunity globally, taking on the ecommerce leaders. The social networking giant has got deep pockets too.
Facebook has been trying to figure out e-commerce for the last decade like with its seller-focused Marketplace, but its prior retail initiatives have mostly failed to take off.
The Reliance Jio experiment can change Zuckerberg's fortune forever.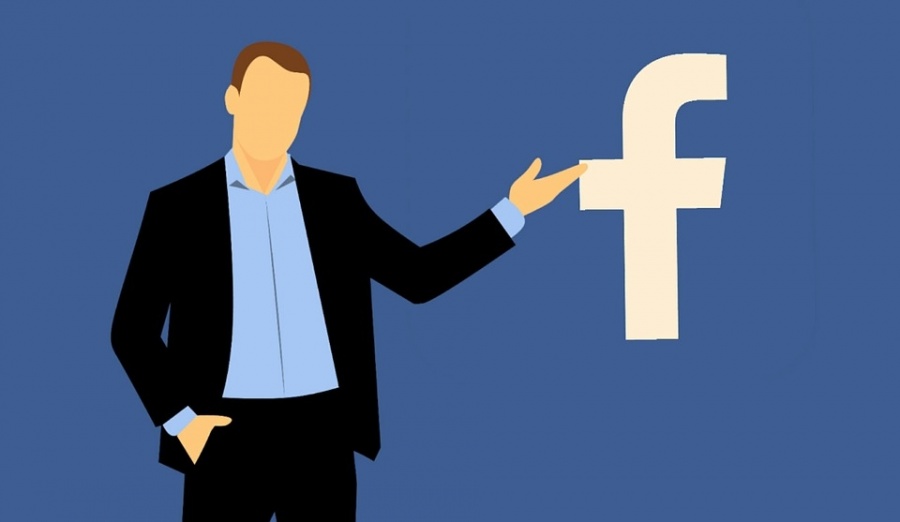 FB Favours India
Much before announcing its $5.7 billion investment for nearly 10 per cent stake in Reliance Industries Limited (RIL)-led Jio Platforms on Wednesday, Facebook had already started investing in Indian firms.
The social media giant made its first minority investment in an Indian startup called Meesho in June last year.
Meesho is a platform that enables Indian entrepreneurs to establish online businesses via social channels.
What Meesho does is it relies on the existing behaviour of communities in India and leverages especially on women entrepreneurs for pitching products to their friends and families, Ajit Mohan, Facebook's Vice President and Managing Director for India explained at an event in Kerala last year.
While Facebook did not disclose the amount it invested in Meesho, reports suggest that it could be in the $20-$25 million range.
Again in February this year, Facebook joined General Atlantic, Sequoia India and others for a fresh $110 million round of funding into one of India's fastest growing education technology start-up Unacademy.
Another Indian edtech startup Byju's counts the Chan Zuckerberg Initiative (CZI), founded by Facebook CEO Mark Zuckerberg and his wife, philanthropist Priscilla Chan.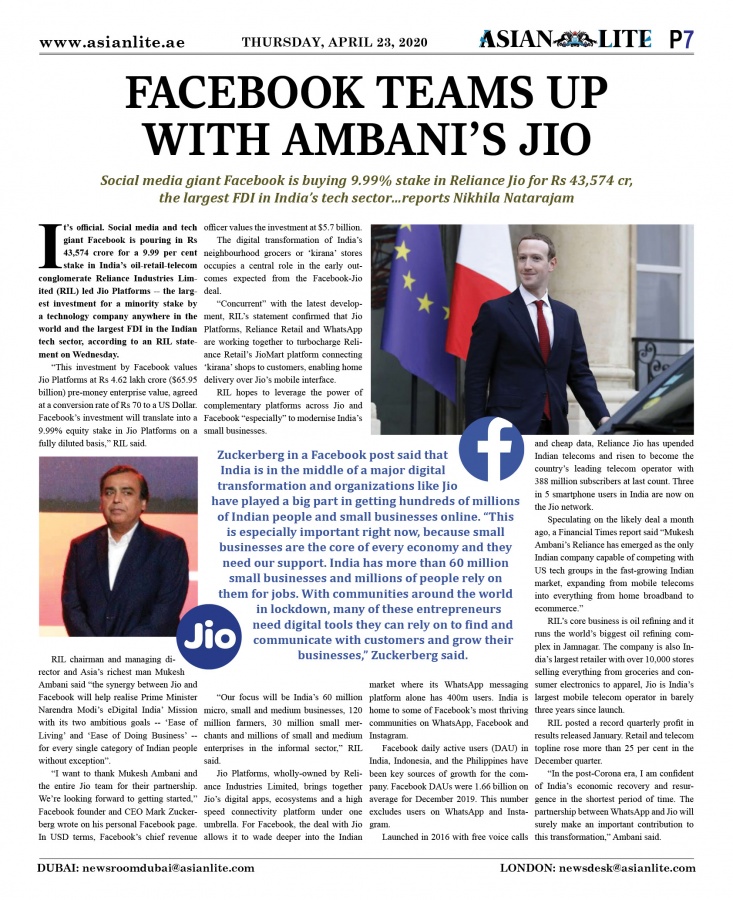 In 2016, Byju's became the first ever Asian company to have their backing.
While announcing its $5.7 billion investment in Jio Platforms, Facebook said that "this investment underscores our commitment to India…"
"India is a special country for us. Over the years, Facebook has invested in India to connect people and help businesses launch and grow," Mohan and Facebook's Chief Revenue Officer, David Fischer, wrote in a blog post.
"We are excited about furthering our investment in India's vibrant digital economy," they added.
India is a huge market for all of Facebook's major platforms including WhatsApp and Instagram.
Also Read – Pak Doctors Plead Imran To Act Now