Advertisement

The world community supported India's decision to revoke Article 370 which provides special status to Jammu & Kashmir. Indian Army Chief General M.M. Naravane recently said that whenever the government gives the go-ahead, his force is ready to take away Pakistan occupied Kashmir. Balakot raid is a test dose for India's surgical capability… writes Kiran Kumar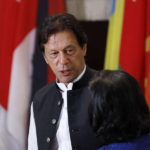 Pakistan is trying to hoodwink the international community to clear its name from Financial Action Task Force's grey list through jailing wanted terrorist Hafiz Saeed. As the first anniversary of India's raid on Balakot terror camp nears, the Islamic republic is training over terrorists to unleash terror on India.
"The failure to learn from the raids will make Pakistan a pariah in front of the international community," say" Dr Vijay Mohan, a defence expert based in London. "The world has many issues to ponder about and the Pakistan is now faltering in their Kashmir agenda. The issue is now an internal matter of India and Pakistan is now struggling to make it bilateral or international."
The world community supported India's decision to revoke Article 370 which provides special status to Jammu & Kashmir. Indian Army Chief General M.M. Naravane recently said that whenever the government gives the go-ahead, his force is ready to take away Pakistan occupied Kashmir.
The Indian Army chief clarifies that there was a parliamentary resolution that entire erstwhile Jammu and Kashmir is part of India. Whenever the government directs it will be done.
Last year in October, the then army chief and now the country's first Chief of Defence Staff Bipin Rawat had said that the PoK territory is illegally occupied by Pakistan.
"The territory is not controlled by the Pakistani establishment, it is controlled by terrorists. Pakistan administered Kashmir is actually a terrorist controlled country or a terrorist controlled part of Pakistan," Rawat stated.
In September 2019, External Affairs Minister S. Jaishankar had said that PoK is a part of India. "We expect one day we will have physical jurisdiction over it," he said.
On August 5, 2019, Home Minister Amit Shah had asserted in Lok Sabha that PoK and Aksai Chin are part of Jammu and Kashmir and that Kashmir Valley is an integral part of the country.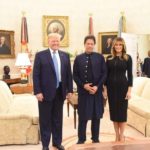 Moving a resolution for abrogating some provisions of Article 370 and the Jammu and Kashmir Reorganisation Bill 2019, Shah had said "Kashmir is an integral part of India, there is no doubt over it.
"When I talk about Jammu and Kashmir, Pakistan occupied Kashmir and Aksai Chin are included in it," he said.
Indian home minister, Army chief and the Chief of Defence Staff are now on the same beat on PoK. The parliament has already clarified its stance on the disputed territory. If Pakistan is not learning lessons from the Indian Air Force raids on terror targets at Balakot and other places, the tension will escalate. Balakot operation on February 26 last year showcase India's airpower and it ability to execute meticulously planned operations.
Balakot is now seem to be a test dose and its success created a template for India to take action to protect its territory and its people.  According to a source, India can mobilise a raid within three hours to hit any targets inside Pakistan.
The Indian air strikes on terrorist training facilities in Balakot, Pakistan's Khyber Paktunkhwa province were conducted in the early hours of 26 February. India sent its package of 12 Mirage 2000 fighter aircraft to hit the terror targets . The mission was code-named 'Operation Bandar (Monkey)' to maintain secrecy.
Indian fighter jets hit five of six designated targets.  This was in the aftermath of the targeting of an Indian security convoy in Kashmir's Pulwama region on 14 February by a suicide bomber belonging to a Pakistan-based terrorist group. The Pulwama attack killed 40 security personnel and spiked tensions between India and Pakistan.
According to a review report prepared by the Indian Air Force, the "surprise element" was so complete that it was after the Indian jets turned back after striking the targets in Balakot that Pakistan scrambled its jets from as many as eight bases. But by then, the distance between the returning Indian jets and the scrambling Pakistani fighter aircraft was at least 10 minutes, an unnamed Indian Air Force officer quoted by the Hindustan Times said.
If one looks at Pakistan's treacherous record over the last decade, it is evident that the Pakistani state has no willingness or even the capacity to take on the forces of extremism and terrorism.