Advertisement

Myanmar has an international debt of some US$10 Bn, of which 40 per cent is held by China. In 2018, policy makers in Myanmar held discussions on the burgeoning debt urged the government to clear Chinese loans as soon as possible saying that they had the highest interest rates among all foreign countries that have lent to Myanmar …. Writes Ram Kumar Prasad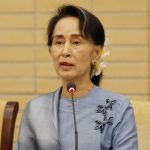 China's pattern of increasing its influence in the world, particularly in the South Asia often translates into supporting authoritarian governments and Myanmar is a classic example. Despite Myanmar having gone through democratic transition a couple of years ago, the entire world has seen how elected government could not do anything significant to control the Rohingya crisis.
The reason is the second largest south eastern Asian country is still under military sway thanks to active support by Beijing. China looks at Myanmar as its crucial partner in the ambitious Belt and Road Initiative (BRI). China has already started investing in several projects in Myanmar through the China Myanmar Economic Corridor. The 1700 km CMEC is an integral part of China's gargantuan BRI programme. Though China officially aims at constructing basic infrastructure across key economic centers in Myanmar, Beijing considers Myanmar as a strong platform to create influence in the Indian Ocean Region. China thinks the access to Myanmar will obviate the need to go through the difficult Strait of Malacca.
The value of bilateral trade of Myanmar with China was US$10.8 Bn in 2016-17 while the nominal GDP in 2017 was around US470 Bn. This only points to the level of control China can have over Myanmar economy thereby over political influence also over a period of time. United States Institute of Peace, an independent body working on reduction of violent conflict globally has stated in 2018 report that many Myanmarese have started harbouring the questions about China's ultimate motives. China has made efforts to directly involve in the primary conflict issues Myanmar faces and sought to shape the decisions and choices of Myanmar.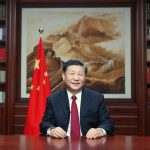 In this background, many have voiced their opinion against CMEC over possible `debt trap' as China holds over 51 per cent stake in the projects including the Kyauk Phyu port and Special Economic Zones. Many critics have pointed out that the BRI is nothing but a hidden agenda seeking military expansion in the guise of economic and infrastructure development initiatives. The predatory debt policies being implemented by China in countries like Thailand, Sri Lanka, Laos, Cambodia, Sudan are testimonies which bring borrowers on the verge of losing their sovereignty.
Instances of pushback against the BRI have since multiplied across several of the 54 countries who have signed on. A survey of the situation in 2018-19, shows that countries have taken recourse of different mechanisms to protest against the BRI.  For instance in Myanmar's Myawaddy township, in the Karen state (known officially as Kayin State), clashes erupted (September 15, 2019) between Chinese nationals and the local population, leading to the formation of a committee tasked with registering Chinese citizens staying illegally in the city, many of whom are allegedly involved in criminal activities like operating casinos and supporting ethnic armed groups in Myanmar.
Similarly, further expansion of the Shwe Kokko urban development project being undertaken in the Myawaddy region of the Karen state by a Chinese conglomerate Jilin Tati group has reportedly been stopped over growing concerns that the project would increase Chinese influence in the area. The opposition to Chinese projects like the Kyauk Phyu Port, Special Economic Zone and Chinese-backed Myitsone dam continue. Following local protests over anticipated re-location of villages, monasteries and schools, government in the Sagaing region cancelled permission (September 30, 2019) granted to Myanmar Yang Tse Copper Ltd, a subsidiary of China's Wanbao Mining Copper Ltd to jointly operate a copper mine in the area. Chinese owned Sky Man Steel Factory in Yangon region was also permanently closed apparently due to financial problems caused by high electricity tariffs.
Myanmar has an international debt of some US$10 Bn, of which 40 per cent is held by China. In 2018, policy makers in Myanmar held discussions on the burgeoning debt urged the government to clear Chinese loans as soon as possible saying that they had the highest interest rates among all foreign countries that have lent to Myanmar. The dawn in wisdom is better late than never. Myanmar has started trimming Chinese loans to avoid debt trap. In 2018, Myanmar decided to scale down the Kyauk Phyu port project from planned Chinese assistance of US$7.3 Bn to only US$1.3 Bn due to predatory policies of China and debt trap concerns. Swedish journalist and strategic consultant Bertil Lintner watching South East Asia for decades said that Chinese investments in the name of economic development has the shadow of grey zone operations in the Indian Ocean. Lintner has asserted after a detailed study that China seeks hegemony and the Indian Ocean is an increasingly crucial area of operations for it to achieve this.  Only the awareness among the concerned countries and the people affected by the Chinese funding can be a seed for  dawn of wisdom.