Advertisement

The doctors and the medical staff wanted to protest outside the Chief Minister's house when police baton-charged them. Doctors and police entered into a scuffle. Following the arrests, the young doctors suspended their work in protest …. reports Asian Lite Newsdesk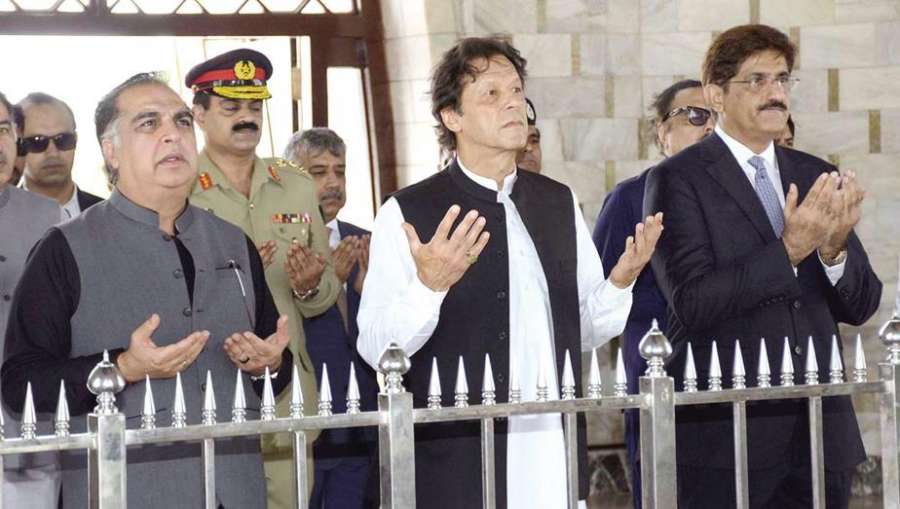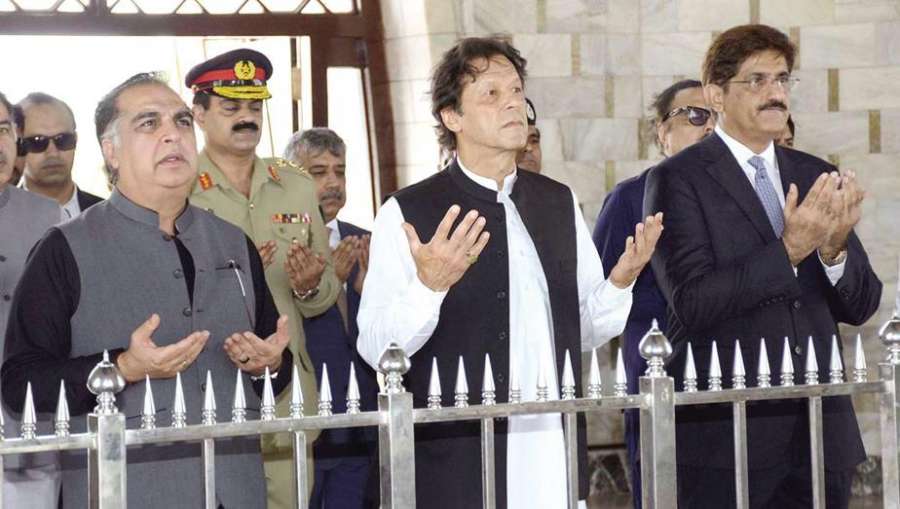 PPP co-chair Bilawal Bhutto Zardari lashed out at the government for the violence against young doctors in Quetta, terming the act "state thuggery," the Dawn reported.
Police arrest 150 protesting doctors, paramedics in Quetta. President of the Young Doctors Association Yasir Khan told Geo News that the police mishandled scores of his colleagues.
Dr Khan, in a press conference, announced to boycott services to the patients. "This government wants us to work and does not provide us anything (PPE for protection against the virus)," he told Geo TV.
The doctors and the medical staff wanted to protest outside the Chief Minister's house when police baton-charged them. Doctors and police entered into a scuffle. Following the arrests, the young doctors suspended their work in protest.
The medical staff resorted to protest after more than a dozen doctors contracted the coronavirus reportedly while discharging their duties.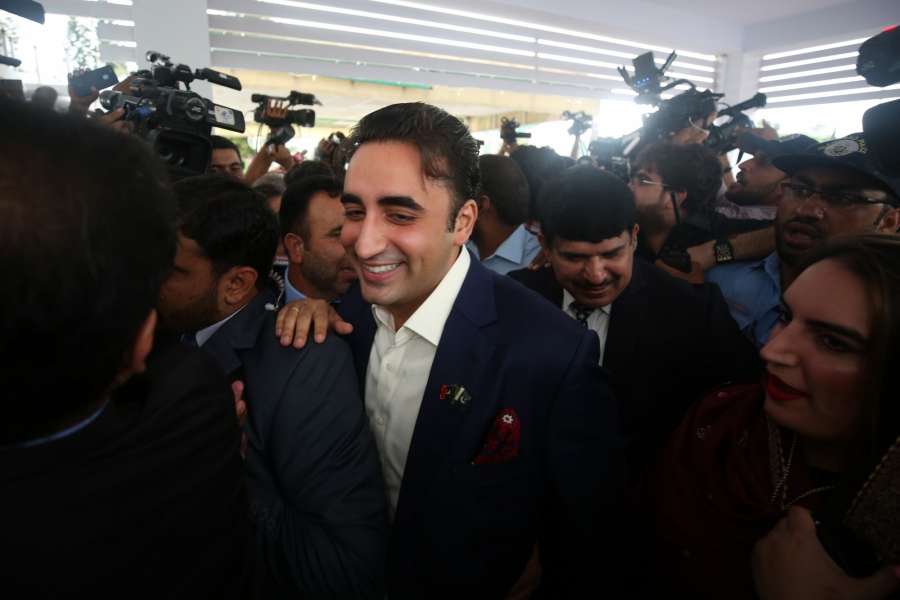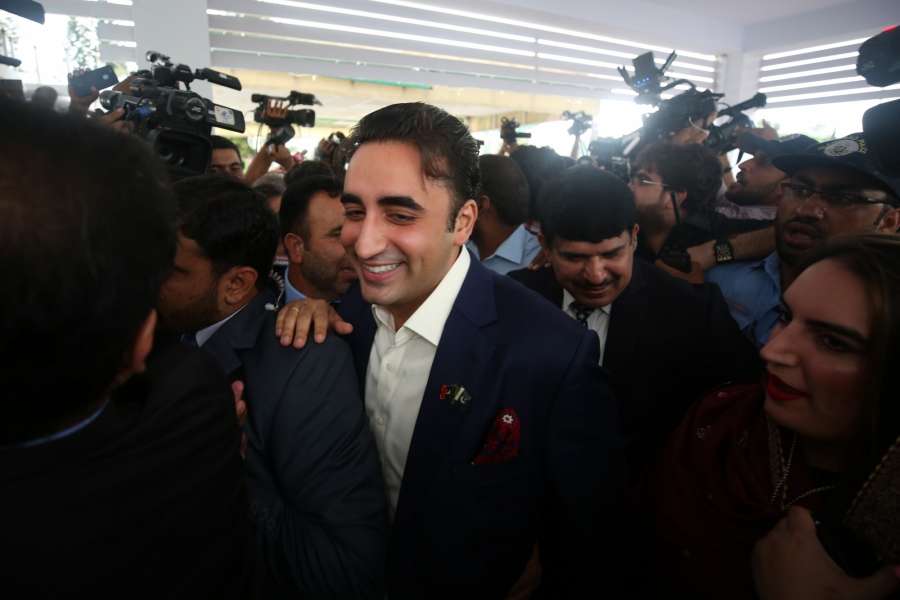 Liaqat Shehwani, a spokesman for the provincial Balochistan government, said the doctors were protesting over the unavailability of personal protective equipment (PPE) like masks and goggles.
"We had assured them that the PPE would be provided soon but they started the protest," Shehwani said.
Medical staff across Pakistan have complained for weeks over the severe shortages of safety equipment in hospitals as they treat patients suffering from the novel coronavirus.
Police said that medical staff were arrested for violating Section 144 and now have been sent to the different police stations.
"Instead of providing them with the requisite protective gear, the government has sent them to jail," said Mr Bhutto. "At a time when they are needed in hospitals doctors have been sent to jails. What kind of justice is this?"
He said rather than fulfilling their deserving demands, the PTI government is quashing their basic human rights.
"The PPP is standing with you. Do not consider yourself alone," he said in his message to Quetta's doctors.
Unrest Spreading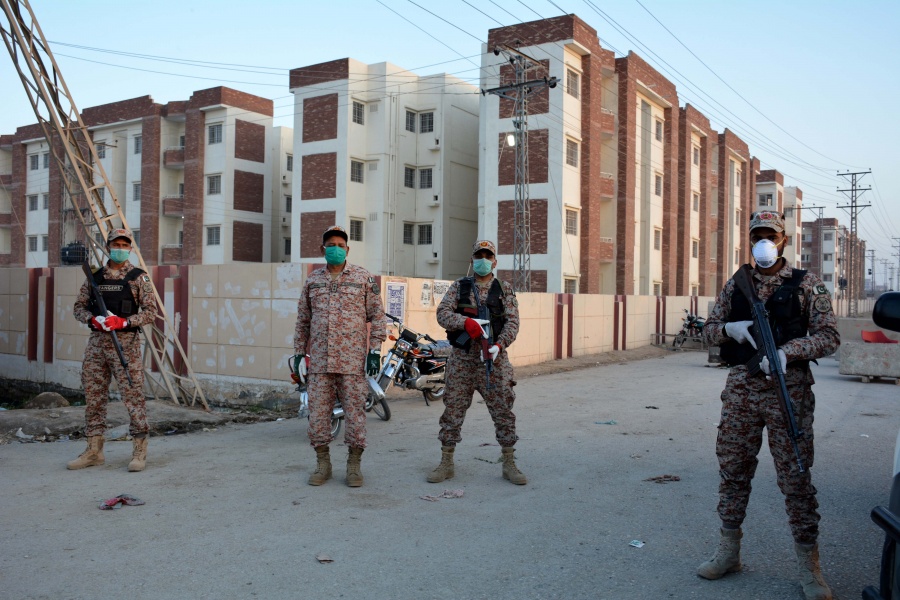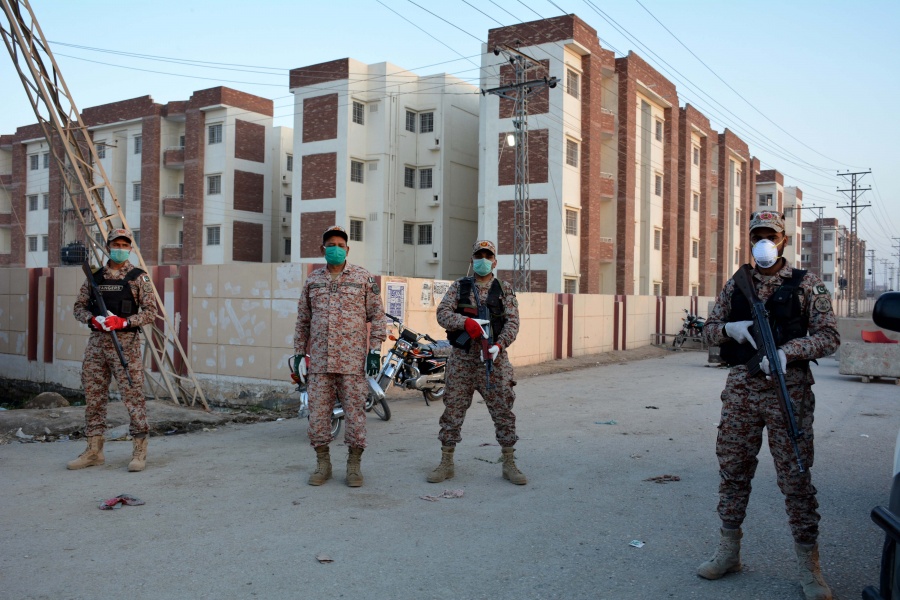 Another report from Karachi says clashes broke out in the port city after residents attacked baton-wielding police personnel deployed to enforce new curbs on gatherings.
According to Dawn, people attacked and pelted stones on personnel in the Liaquatabad area of Karachi and police personnel resorted to lathi-charge on lockdown violators and an officer even fired in the air to disperse the crowd.
Authorities here have imposed stricter measures under the garb of law, including fines and imprisonment for people failing to comply with the government's directives, without any reasonable excuse, to control the coronavirus spread.
Sindh Chief Minister Murad Ali Shah has said that there has been an 87 percent rise in coronavirus cases across the province in the last 17-18 days.
"This is alarming and more focused and collective efforts are needed to control the spread of the pandemic," he added.
Despite a continuous surge in coronavirus cases, Pakistan Prime Minister Imran Khan has reiterated that the government cannot 'lock up 220 million people' through a harsh curfew to control the spread of COVID-19.
In a briefing to journalists, Prime Minister Khan said the country has to find a balance between "corona and hunger," reported Dawn.
Cases on the rise
The number of coronavirus cases in Pakistan might be over 50,000 by the end of April — 2,392 critical patients needing intensive care, 7,024 serious patients and 41,482 others who would have mild symptoms and just require isolation at their homes, the Supreme Court was informed.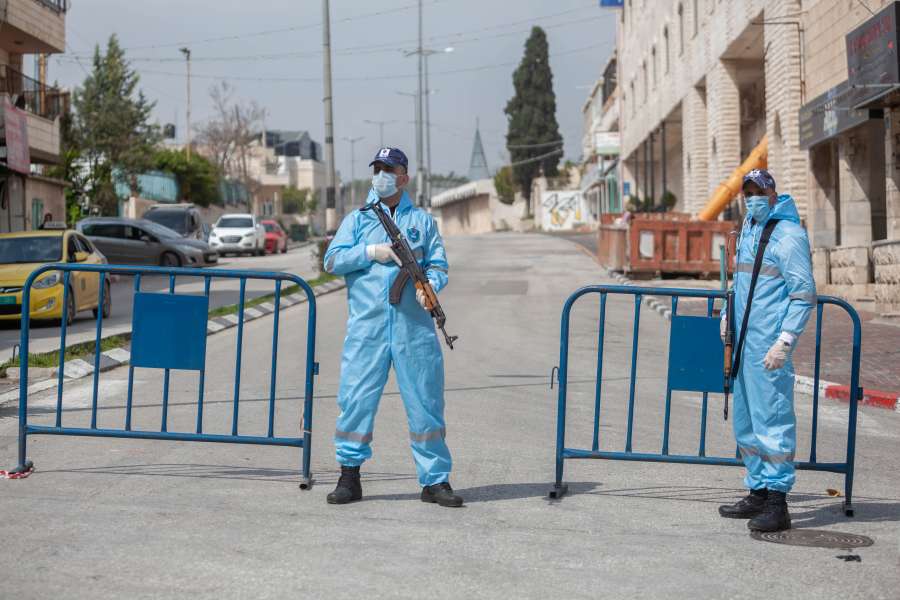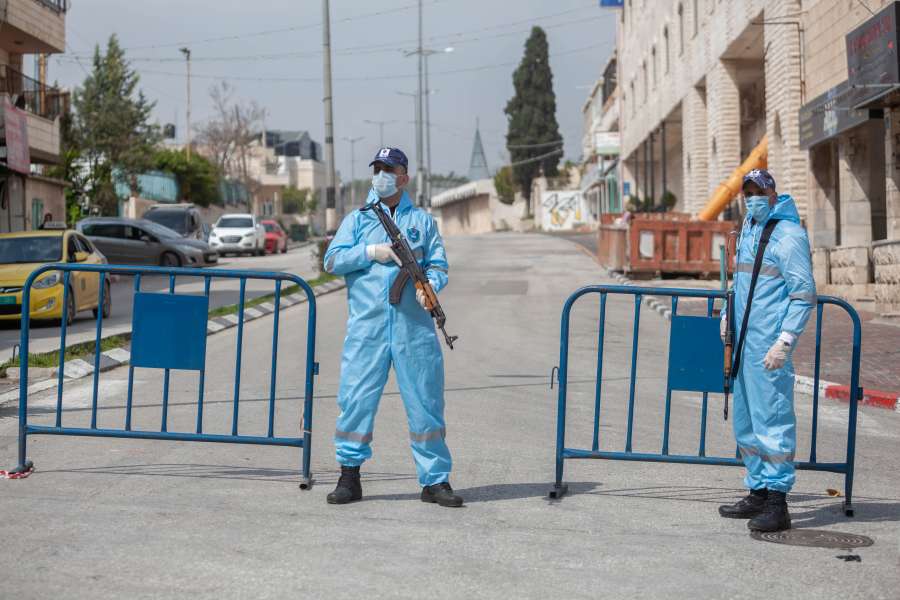 In a report submitted to the apex court, the Ministry of National Health Services, Regulation, and Coordination (NHSRC), however, explained that these figures were mere projections based on assumptions made from trends of the outbreak in other countries, reports Dawn news.
The report said that the number of confirmed cases of coronavirus after 35 days of its outbreak in Pakistan remained low as compared to reported cases in European countries and Iran.
The NHSRC in its report explained that 13,000 health facilities across the country have been entrusted with collecting surveillance data besides developing public awareness messages for dissemination to all modes of media.
Moreover, the Public Health Emergency Operation Centre, activated at the National Institute of Health (NIH) has been assigned to conduct surveillance, prepare daily situation reports, risk assessment, data analysis and follow up suspected patients.
The NHSRC said that more than 1.4 million travellers were restricted for strict screening at major points of entry in the country — 1.1 million passengers at seven airports and more than 300,000 passengers at three land crossings, adding that 222 suspected patients were identified and quarantined, Dawn news reported.
The Ministry's report comes as the number of confirmed coronavirus cases in Pakistan has increased to 3662, with 52 deaths. The  Sindh records 932 case while Punjab records 1816.