Advertisement

Can we trust China's information-sharing on coronavirus? The Communist regime is known for cooking up figures to shore up their economy and minting fake news to propagate its agenda ….writes Dr Adarsh Madhavan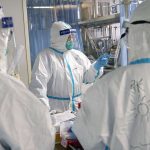 Over 100 people have died in China from health complications caused by a new flu-like coronavirus and there are 4500 confirmed cases of infected individuals as per Chinese health officials. While the Chinese authorities have now stepped up efforts to control the outbreak by discouraging public gatherings, Global Times has also reported a number of arrests in Wuhan over what the local police termed as 'rumours being spread about a SARS-like pneumonia'.
Raising concerns over these prevailing Chinese state practices of containment of politically sensitive information, reputed news organisations have now begun to warn of possibilities of another state-sponsored cover-up akin to how Beijing handled the outbreak of the Severe Acute Respiratory Syndrome (SARS) back in 2003. Almost 800 people had died of the epidemic while Chinese authorities withheld crucial information from the public and health organisations and "vastly under-reported the number of people that had been infected," BBC reported.
This time Beijing seems to be trying to control the official narrative right from the outset with President Xi Jinping calling for maintaining transparency in the government's efforts to manage the emergent health crisis. The Communist Party's Central Political and Legal Commission too made references to the SARS tragedy in a commentary and warned lower authorities against deceiving the people. However, several instances in the past have shown that complete information about grave socio-political problems within China filters out with great difficulty and questionable reliability. Therefore, the Party's directives might just prove to be an exercise in public relations and fire-fighting a potential loss of face.
It is important to keep in view the timing of this unfolding disaster as the Chinese Lunar New Year and the Spring Festival are just around the corner which mean large-scale movement of Chinese people headed home for vacations from their jobs in China's big cities as well as foreigners traveling out of China to their home countries around the world. Thailand and Japan have already reported cases of infections, sparking countries like Australia to immediately issue travel advisories and initiate airport screening measures. Chinese stocks and risk assets in East Asian markets also reported a decline amid fears of risk-aversion due to a possible slowdown in business.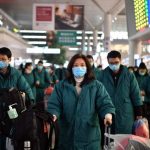 Furthermore, China just concluded the Phase One Trade War Deal with the United States and its top authorities are currently engaged in managing expectations among Chinese and global businesses of a reprieve from the shocks of 2019. Amidst these compounding circumstances, there is a distinct likelihood of Beijing taking hard measures to contain the full release of information related to the virus outbreak which could have serious long-term consequences for neighbouring countries and the regional markets. China's connectivity with the world is many times greater than it was during the SARS outbreak but many of the neighbouring countries might not be prepared to control the damage if critical information is withheld during these early stages knowing the fact that even concrete information about a cover-up could take months or years to become fully public. According to Research analyst at Economic Intelligence Unit, the potential impact of the novel coronavirus in China could cut real GDP growth in 2020 by 0.5 to 1 percentage points from the base line forecast of 5.9%.