Advertisement

Pakistan is on the receiving end of Chinese wrath as several projects associated with CPEC were delayed over security issues and protest by local people.  The masters in Beijing are worried about the lack of security at project sites and growing unrest. There is a wide gap between rich and poor of two regions namely Baluchistan and Punjab province.…. Writes Dr Sakariya Kareem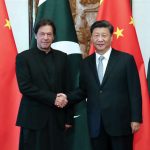 Prime Minister Imran Khan in a fix now. He has appealed to the students to preserve the fragile eco-system of Pakistan by planting trees and protect the environment. Children heed the message.  They blocked the biggest threat to Pakistan's environment – the Chinese funded China Pakistan Economic Corridor (CPEC). The environmental damages, unrestrained plundering of resources, imbalance in distribution of benefits, inadequate compensation and more importantly mysterious financing are among the major concerns among Pakistani people for resorting to protests against CPEC projects.
During 2018-19, work on the 1,110 MW Kohala hydropower project in Pakistan held Kashmir was forced to stop as people in Muzaffarabad feared that the project would not just lead to several environmental damages but will reduce their water supply as well. Protests were held in 2018 in Abbottabad by locals to express their grievances for not having been compensated for the land acquired. It resulted in escalation of project cost and also the completion deadline has been extended by two years to 2026.
The opposition to CPEC projects was fierce to the extent that Pakistani Minister Ahsan Iqbal had to resort to contemplating booking the protestors under anti-terrorism laws. China even advised Pakistan to rope in army to ensure smooth execution of CPEC projects. The Gilgit – Baltistan based Awami Action Committee even called for an indefinite shutdown across the region to protest against Chinese projects.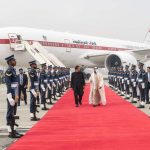 The opposition to the projects is on, while protesters have threatened not to hold down their protest until Pakistan withdraws the security forces across the region. In August, 2019 Pakistan reportedly evacuated more than 50 Chinese nationals working on a dam in Pakistan administrated Kashmir (which is a disputed territory) along the confluence of Neelam and Jhelum rivers. The Chinese were shifted to safe zone by local disaster management authority.  CPEC, a key pillar in mega BRI passes through Pakistan administrated Kashmir and hence the deal is highly controversial.
Instances of conflict between Pakistan government and people living in northern Gilgit – Baltistan region to western Baluchistan and southern Sindh provinces are emerging constantly. The people in the region have concern that major benefits of projects are being extended to politically strong province of Punjab especially when the resources for construction work are being procured from other provinces thereby denying economic benefits to the region. Syed Masood Alam, an expert based in the north western Waziristan region warned that the conflict sparked by CPEC has the potential of causing widespread bloodshed in Pakistan.
On this ground people of Khyber Pakhtunkhwa, Gilgit-Baltistan, Baluchistan and Sindh provinces are against the CPEC. Especially the separatists in Baluchistan have already vowed to oppose the CPEC project criticising it a further exploitation of their resources and rights. Various groups in Baluchistan have organised protests not only in Pakistan but also in different parts of the world including Seoul, London and Berlin against CPEC projects. Laku Luhana, Chairman, World Sindhi Congress said CPEC was not an economic project but rather a matter of life and death for the Baluchis and the Sindhis.
He protested against capturing the land and coastal lines for implementing the projects. The people hold protests against not adequately compensating for the acquired land. The fishermen of coastal city Gwadar continued their strike in the new year as well against the construction of six lane East Bay Expressway. The shutdown of fish export due to protests has impacted negatively on Pakistan's foreign exchange reserves.
China is worried about the uncontrolled risk posed by Pakistan's domestic terrorist activities. There is a wide gap between rich and poor of two regions namely Baluchistan and Punjab province
Jamil Maqsood of United Kashmir People's National Party in Pakistan administrated Kashmir protested against CPEC criticising it as pro-military project. The protesters also demanded the release of their associates in jail. Once the railway line is constructed in Baluchistan, there is possibility of attack on railway by guerrillas of Baluchistan and local government.
There is also a big strategic risk in despatching troops to safeguard the railway line. Strategic location of Baluchistan has great significance as it is a strategic passageway. Baluchistan Liberation Army (BLA) is a separatist military organisation. People of Baluchistan are under suppression and can be considered as an opposition force of Pakistan. The size of this force is not much but operational capability is strong. This force is not unreasonable and incommunicable. China should not blindly rely on Pakistan in tackling BLA. There is a genuine need to provide employment and guarantee of livelihood to them in Baluchistan.
China is worried about the uncontrolled risk posed by Pakistan's domestic terrorist activities. There is a wide gap between rich and poor of two regions namely Baluchistan and Punjab province. The survey undertaken in 2015 found that people's livelihood economic project can not be constructed at Gwadar. Gwadar port is a military port though China never say so. The continuous rise of Pakistan extremist religious groups terrorist activities like attack on Chinese Consulate in Karachi created an impression that people are against CPEC. These terrorist organisations have reached the grass root level of Pakistan and enjoy the support of many people. Pakistan has paid lip service without annihilating terrorist organisations in spite of warnings from US.  It remains a question if China will be able to continue project after Pakistan succumbs to pressure of IMF on transparency issue. China is under pressure to consider more political aspect and less economic aspect while dealing with Pakistan.