Advertisement

Is Pakistan goes Lanka way to pay the price for a mega Chinese project? The country was forced into seeking more help from China with many conditions attached as Pakistani currency slid and economy slowed sharply taking her into a neatly woven debt trap ….writes Dr Sakariya Kareem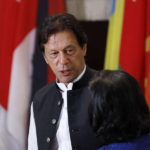 In 2013, China took the initiative for China Pakistan Economic Corridor (CPEC) as it needed a signature project. Chinese Premier Li Keqiang called the project a transformative economic programme to wean the people from fundamentalism in Pakistan. In the same year, a civilian government came to power in Pakistan with the need for big infrastructure project and also a promise for fixing Pakistan's notorious electricity blackouts. The price tag attached to CPEC was then $46 billion which later grew to $60 billion.
The Pakistani Planning Minister then boasted the project as `benchmark Singapore'. Since then the turn of events both inside Pakistan and in international scenario have raised doubts over the Chinese projects. China was initially planning for commercial boom in Pakistan ignoring the political ground. The talks of a new corridor brought opposition from USA. Since 2017, Trump Administration developed a pointed narrative of CPEC is driven by China's long term strategic objective  to link far western regions to the Arabian sea thereby projecting power influence in western Indian Ocean. Americans are repeatedly saying that the project will leave Pakistan in debt, littered with white elephants, internally divided and under Chinese sway.
The analysts feel that China miscalculated Pakistan's internal politics as Imran Khan swept to power after campaigning against corruption including in CPEC projects. The inexperienced Pakistan Tehreek-e-Insaf faced full blown balance of payments crisis thanks to CPEC projects pushing up the value of currency and sucking in imports. In 2018, Pakistan was forced into seeking more help from China with many conditions attached as Pakistani currency slid and economy slowed sharply taking her into a neatly woven debt trap.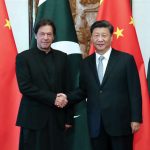 Andrew Small of German Marshall Fund, USA said the corridor was always only in name. The pumping of oil or gas over high altitude passes will cost heavily for China and it was overshadowed by future strategic value of Gwadar port. Now, there appears to be realisation that some of the CPEC projects are useful but much of it will never come to reality. Similarly, China's growing presence in South East Asia comes at a price. China's grand projects are of `enormous importance to Beijing'.
There is a conflict of interest between obsession with corridors and those living along the corridor. In Laos, many villagers have been displaced by railway and dam projects bringing no benefits to them. Many of ASEAN countries have been looking at China with wary caution. In Cambodia, Hun Sen opened the flood gate to China with no resistance for goodies. However, other ASEAN members find it difficult to resist China's maritime claims in South China Sea. The dam building threatens once abundant fish stocks of Tonle Sap affecting one million fishermen's livelihood. The haunting ruins of Angkor Wat now have the feel of a Chinese theme park. The biodiversity is threatened with Chinese land grabs for forestry concessions. Many criticise that corruption and Chinese development in Phnom Penh will fuel Cambodia's carbon emissions.
While China painted a rosy picture about how the Hambantota port would help Sri Lankan economy grow, just 175 ships arrived at the port in 2017. With depleting revenue, the island country was unable to repay the Chinese loans and unwillingly had to give China a controlling equity stake
The seaside of Sihanoukville, was once a sleepy town where Cambodian families and western backpackers used to holiday.  In 2015,  Hun Sen's government made this town a flagship Belt and Road Initiative (BRI) project. Now, this town has casinos wherein about 80,000 Chinese construction workers, investors, casino operators and tourists can be seen. More and more buildings are in hasty constructions. In 2019, 28 construction workers were killed in high rise collapse. The town does not have proper infrastructure like drains to cope with the development as monsoon floods in 2019 turned into seas of raw sewage. In construction sites, plyboard shanties run brothels. The crime rate has gone up with thugs murdering rivals in gangland killings and Sihanoukville's beaches are piled with plastic waste from Chinese invasion.
Finally, last year, Cambodian government banned many gambling centres as the Chinese bubble is bursting though it may take many years for the town to recover from Chinese wave. The financing of BRI projects everywhere is slowing particularly since 2016. The prospects of financing are dim with the raging trade dispute with US,  catastrophic virus epidemic,  slowing economy, unsettled ethnic flare up in Xinjiang, setbacks in Hong Kong and Taiwan.
While China painted a rosy picture about how the Hambantota port would help Sri Lankan economy grow, just 175 ships arrived at the port in 2017. With depleting revenue, the island country was unable to repay the Chinese loans and unwillingly had to give China a controlling equity stake. China stepped in to acquiring equity stake to avoid unfavourable interpretation of `debt-trap' policy being pursued by China and also the adverse impact the Sri Lankan situation would create among other potential debt trap countries. In spite of warnings by international community, Sri Lanka fell in to the vicious `debt-trap' Chinese gamble.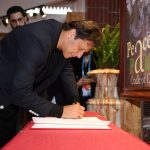 In the process, Sri Lanka lost its sovereign right over the port leading to huge concerns over security in the region. No matter how strongly China defended its encroachment in the Indian Ocean Region as economic development initiatives, its infrastructure investment has found to have exploited the poor countries for strategic military reasons. On the eve of handover, Chinese Xinhua News could not resist from calling the development as a triumph for the world second largest economy.  The deceptive activities carried out by China make such allegations stronger. The startling examples of Chinese ventures in Pakistan, Laos, Cambodia and Sri Lanka   tell more realities than the dreams of China. The other vulnerable preys have a lot to learn from the experiences of these countries.