Advertisement

Pakistani students left to defend themselves in China. Parents of the stranded students blocked Margalla Road in F-8 in protest, arguing that even Afghanistan and Bangladesh had evacuated their citizens from China and asked why Pakistan decided not to do so …. Writes Dr Sakariya Kareem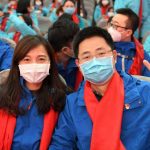 In an editorial Dawn newspaper accused the Pakistani government of letting their students down by not helping them at a crucial hour. The leading English newspaper said the students and their families' cries fall on deaf years.
"The situation is not just a health issue but also a humanitarian one," the newspaper said in its editorial. "The government must allow these citizens to return home, while simultaneously ensuring that appropriate quarantine protocols are implemented upon their arrival.
"At the time, it was thought to be the right decision, as little was known about the disease and how it spread, and as the already burdened health facilities here were deemed ill-equipped to treat infected patients, let alone manage a potential outbreak. But many weeks have since passed, with the students and their families growing increasingly anxious, desperately beseeching the government to allow them to return home — only to, at best, receive noncommittal responses or, at worst, have their cries fall on deaf ears.
"China, which has constructed hospitals virtually overnight to manage its outbreak, can even be asked to lend its expertise and support.
What Went Wrong?
Pakistan has failed to facilitate transportation of about 28,000 students in China to their home including about 1,200 students in Wuhan and Jingzhou cities. Pakistan has tried to hit two mangoes in one strike by refusing to take back the students from China. Pakistan is well aware that she is not having the capability to medically handle the return of her nationals fearing the spread of CoVID-19.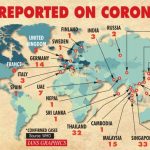 Pakistan's attempt to show solidarity with China by not taking back her nationals is an irony as once again Pakistan has disowned her nationals. On the other side, Pakistan is trying to turn the inability into a show of solidarity at the cost of disowning her own nationals. However, Pakistanis especially students are increasingly becoming impatient with the attitude of their country through television interviews ventilating distress calls. Pakistan is very suspicious that her nationals in China are carriers of the virus and hence is refusing to take them back.
The Pakistani students who are more than fifty in China under Khyber Pakhtunkhwa (KP) Chief Minister Chinese Language Scholarship Program in Harbin Engineering University have raised ruckus that they are facing very grim situation as they have not been paid stipends for undergoing the course by the KP government. The situation of these students is so pathetic that the money they brought when they arrived China in December, 2019 has been exhausted. The students started surviving  by borrowing money from their own community living in China. The community funding has also dried up now as everyone is panicky in the present crisis situation of virus epidemic. They made repeated appeal to their missions but they revealed to media that Pakistani authorities unfortunately are only issuing advises, as they are unable to arrange either for money or their return to home.
The situation of these students is so serious that they are in locked dormitory and can not go out even for economical food. In the current situation, they are already facing the brunt of CoVID-19 and all the more without having any money. They have already exhausted the community funding amidst the emergency situation prevailing in China. The quarantine, lack of money and psychological trauma have made these students very desperate and pathetic. The pressure of students is increasing day by day on Pakistan especially from students in Beijing and Shanghai. They are appealing to their own nation to arrange for their return but there is no indication that Pakistan has agreed for that. The universities in Beijing have already declared holidays and the students have no reason whatsoever to stay back.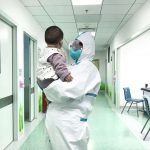 The desperate students expressed anguish that government reactions to public issues take time but they are disgusted with the attitude of Pakistan government in handling the crisis situation which is unbecoming of a country. They are now tired as they have already informed the authorities, lodged complaints in Prime Minister citizen portal, requested the university to inform
Pakistan and appealed to Pakistan embassy in Beijing but to no avail.  They lamented that even complaint cell has stopped taking the complaints from the students pointing to hopeless situation. Meanwhile, the banks are not operational yet in view of the virus epidemic. Wuhan and more than a dozen cities are in complete lockdown. The people are scary amid stringent measures preventing the movement in an effort to contain the epidemic. In view of the pathetic situation of Pakistani nationals, Pakistan is only able to request China to treat and protect her nationals in China itself. Pakistan has also taken the cover of WHO recommending not to evacuate foreign nationals to hide her inability of taking back her nationals to Pakistan.
The helpless Pakistani nationals especially students are flooding the Pakistan Embassy and consulates with queries and desperate rescue calls. In return, Pakistan is only able to provide information on precautions to be taken by their citizens in China without arranging for their evacuation to home. The report of four Pakistanis infected with Coronavirus has fuelled the turmoil of Pakistani nationals and their families in Pakistan. Considering the enormity of epidemic, China has banned the private transportation. It is intriguing that Pakistan government has gone into silence mode when their nationals are in distress and agony. Ironically, all `weather friendship' has been overtaken by the catastrophic epidemic.  Pakistan is still not sure of how many students are there in China and how many more will appeal for airlift.
In another case, about one hundred medical students hailing from Sindh, Punjab and Balochistan are studying in Yangtze University, Jingzhou Province. Originally they were scheduled to receive their degrees in first week of January, 2020. They were also scheduled to return to Pakistan during February, 2020 for notarising the degree in Pakistan. Now, they are held up in China combating restriction in movement, financial crunch and expiry of visa. They have pleaded for evacuation on emergency basis to Pakistan in view of rapidly spreading virus. They also cited the harassment being faced by them and their families in Pakistan due to utter irresponsible attitude of Pakistan government. They have appealed to Pakistan Prime Minister to arrange for evacuation as they are residing in unsafe, unsecure and unhygienic condition in China. Probably, Pakistan is hoping for evacuation of Pakistanis by China, an `all weather friend'. In the current scenario, China is very busy with the crisis and does not have to time to think about the `friend'.