Advertisement

DUPHAT, the largest pharmaceutical event-of-its-kind in the MENA region, will be held from 25th-27th February, 2020, at the Dubai International Convention and Exhibition Centre. … reports Asian Lite News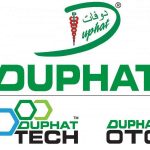 The 25th edition of the Dubai International Pharmaceuticals and Technologies Conference and Exhibition, DUPHAT, the largest pharmaceutical event-of-its-kind in the MENA region, will be held from 25th-27th February, 2020, at the Dubai International Convention and Exhibition Centre.
It will be held under the patronage of H.H. Sheikh Hamdan bin Rashid Al Maktoum, Deputy Ruler of Dubai, Minister of Finance and President of Dubai Health Authority, DHA.
In its 25th edition, DUPHAT is expected to attract 33,000 visitors and participants from 75 countries including the United States, United Kingdom, India and other countries in the MENA region over the three days. In addition, the conference is set to witness the participation of 156 speakers who will offer their insights during 171 scientific sessions related to the top trending topics in the pharmaceutical industry.
This year, DUPHAT will also feature important discussions on a range of topics such as "Advances in Pharmacy Practice", "Pharmaceutical Innovation", "Next Gen Pharmacist", "Management & Continuity of Pharmaceutical Care", "Pharmacogenomics", "Pharmacoepidemiology Perspectives" and "Leadership & Critical Roles for Pharmacists". In addition, the conference agenda will include dedicated discussions under the "Kuwait Scientific Programme", the "Oman Scientific Programme" and the "Saudi Scientific Programme", while the "Supply Chain Programme" will feature topics specifically related to the pharmaceutical supply chain.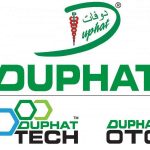 On the sidelines of DUPHAT 2020, a special conference will be held, "Regulatory & Manufacturing of the Pharma Sector Value Supply Chain", addressing a number of topics such as "Digital Transformation of Manufacturing Processes for an Ultimate Paperless Manufacturing", "Patient Services and Patient Support Beyond a Job" and "How to Build Patients' Trust from a Media Perspective", among other topics.
Moreover, considering the rising demand to invest in the MENA drug market, DUPHAT – Tech provides a dedicated platform for the best upstream and midstream pharmaceutical manufacturers, who will showcase the latest in the entire pharma manufacturing supply chain.
DUPHAT is organised annually by INDEX Conferences and Exhibitions – a member of INDEX Holding, in strategic partnership with the General Directorate of Residency and Foreigners Affairs, DHA, American Society of Health-System Pharmacists, International Society for Pharmacoepidemiology, European Federation for Pharmaceutical Sciences, and European Society of Clinical Pharmacy.
Health Sector in MENA
According to reports, government spending on healthcare across the MENA region is expected to reach US$ 144 billion by 2020, which will be notably higher than the $81.1 billion recorded in 2011, for a CAGR of 6.6%, wherein the worldwide healthcare market was believed to have been worth $5.9 trillion in 2010.
A report prepared by Delver Insight (www.delveinsight.com) says that prime focus of the stake holders in the health sector is providing better health, universal health coverage, and overall well-being of the population. Technological development, like digital services, will be among the essential factors in transforming the healthcare realm. Although the growth rate of per capita has not kept pace with the growth rate of GDP per capita, the countries are working in this domain diligently and may deliver outstanding results in the near future.
The MENA region is categorized by two very diversified groups in terms of income and population; the Arabian Gulf (GCC) countries that consist of some of the highest per capita levels in the world with small population bases. Conversely, there are other neighboring Arab countries with a large population base, low GDP per capita, that have undergone recent positive regime change.
Governments in MENA are inviting more private enterprise participation into the healthcare industry to offset some of the costs of ramping up projects and to raise the level of care given to residents to world-class standards. Countries like UAE and Saudi Arabia have successfully convinced renowned institutions, such as the Johns Hopkins, Mayo Clinic, Cleveland Clinic, and Harvard Medical International to partner with regional hospitals to lift local treatment standards and medical tourism programs. Organization, such as the UAE Ministry of Health and Prevention, have initiated free medical consultations along with proper treatment plans for 24 hours services. Also, different government and private organisations in collaboration provide free primary and secondary healthcare services to citizens living in remote areas, which has been named as Mobile Healthcare Initiative Enaya. There is a Smart patient portal, wherein a user can have a detailed medical history, laboratory reports, and other health-related documents.