Advertisement

A study reveals that around 5,000 Pak social media handles spread fake news on CAA protests in India … writes Dr Adarsh Madhavan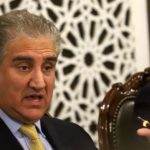 Senior Pakistani politicians, including the prime minister and president, were enlisted to spread fake news against India through fake news sites and social media handles. Experts identify more than 5,000 Pakistan-based social media handles actively spreading fake and false propaganda on Citizenship Amendment Act 2019. Some of them are using "deep fake videos" of protests to incite communal violence in the country.
A report prepared by cybersecurity company Innefu Labs says that more than 1,079 Twitter accounts were created in Pakistan to spread hate speech around CAA. The report shows that Pakistan is the hotspot and point of origin of hate speech and anti-India narrative aiming to destabilise social harmony and create internal conflict, by calling India a "terror state" and a "Nazi" country.
In fifteen days, ending 23 December, 2019, hashtags, influencers and bots were used to spread anti-national content using social media. Hashtags like #NaziIndiaRejected, #IndiaDiscriminatesMuslims, #IndiaToEndia are created by Pakistan-based PTI Social media activists and Pak Cyber Force #NaziIndiaRejected was created by @PTI_VF, which has more than 28,000 followers.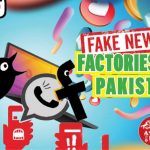 Other ones such as #IndiaDiscriminatesMuslims was created by Pakistan-based influencer Husnain Baloch on 21 Dec, 2019. The hashtag #ModiTerrorismPolicy was created by F_H_B_PK on 20 Dec, 2019. And some other of the handles that propagated hate speeches are @KranchiKings19s (does not exist now) and @Rayyank077. Some of the other hashtags originating from Pakistan are #caa_nrc_protests, #citizenshipamendmentact, #indiaagainstcaa_nrc, #indiahatemodi, #cabprotests, among others, used for negative propaganda.
Some of the hashtags were used to originate the hate speeches and others were used to post propaganda videos, misinformation, and police brutality. The accounts' and the bots' objective is to increase negative sentiment and radicalise Muslims against the bill.
The accounts projected the CAA as communal law. The report also said that attempts were made, using these accounts and bots, to start countrywide protests. These accounts were also used to share a series of videos and posts against police brutality.
Experts said that even Arif Alvi, the President of Pakistan, is tweeting curated deep fakes. He tweeted: "Of the many messages coming from India, I am just tweeting this message. The girl is crying at police brutal violence inside a mosque at Delhi's Jamia Millia. Prime Minister Modi's fascist Hindutva government is at war with Muslims."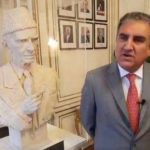 They also accuse that Pakistan Foreign Minister Shah Mahmood Qureshi commands a troll brigade. Another prominent figure fake news brigade is Prime Minister Imran Khan Niazi.
Twitter users flayed Imran after he reportedly tweeted an old video clip of violence in Bangladesh but blamed "Indian police for action against Muslims in Uttar Pradesh".
#ImranKhan trended with 19K tweets as Twitter users criticised him. Some even posted memes to make fun of him. Later, a user tweeted that Imran Khan had deleted all such tweets after being called out for the "fake video" posted by him.
One user tagged @UN and wrote: "Imran Khan putting old videos of Bangladesh and spreading lies about India. Please take strict action against him for spreading fake news about other nations."
"No need to take action. He is decreasing his own credibility," said another user. Pakistan gaffe-prone Major General Asif Ghafoor was replaced with Major General Babar Iftikhar to head the Inter-Services Public Relations.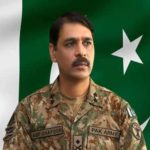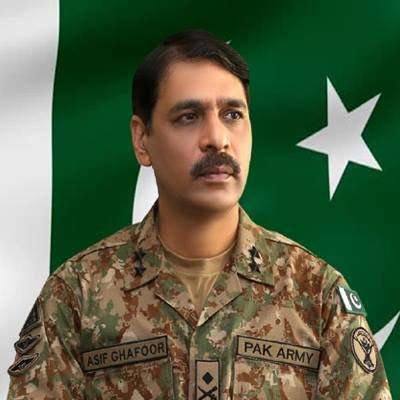 Ghafoor had a history of gaffes and bluster, especially when it came to talking about India. Major General Asif Ghafoor was caught sharing incorrect information several times on social media.
Pakistan social media handlers also tweeted fake news about casualty of a girl student in Jamia Millia during protests last week. It was immediately refuted by Indian security forces after it came to their notice. Indian officials have also made a complete list of such social media handles and have informed the social media platforms.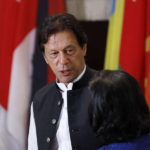 Seeing the way Pakistan is pushing false propaganda to create unrest across India, the security establishment's social media units are working to contain the damage. The Ministry of Home Affairs (MHA) and the local police have started appealing to the people to avoid fake tweets and false propaganda of Pakistan.
Why the Fake News
Researchers have found that people who repeatedly encounter a fake news item may feel less unethical about sharing it on social media, even when they don't believe the information.
In a series of experiments involving more than 2,500 people, the study published in the journal Psychological Science, found that seeing a fake headline just once leads individuals to temper their disapproval of the misinformation when they see it a second, third, or fourth time.
Misinformation can stoke political polarisation and undermine democracy, so it is important for people to understand when and why it spreads
"The findings have important implications for policymakers and social media companies trying to curb the spread of misinformation online," said study researcher Daniel A. Effron from the London Business School.
"We suggest that efforts to fight misinformation should consider how people judge the morality of spreading it, not just whether they believe it," Effron added.
Across five experiments, Effron and researcher Medha Raj asked online survey participants to rate how unethical or acceptable they thought it would be to publish a fake headline, and how likely they would be to "like", share, and block or unfollow the person who posted it.
As they expected, the researchers found that participants rated headlines they had seen more than once as less unethical to publish than headlines they were shown for the first time.
Participants also said they were more likely to 'like' and share a previously seen headline and less likely to block or unfollow the person who posted it. What's more, they did not rate the previously seen headline as significantly more accurate than the new ones, the researchers said.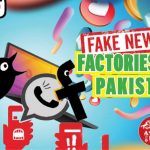 The researchers noted that efforts to curtail misinformation typically focus on helping people distinguish fact from fiction. Facebook, for example, has tried informing users when they try to share news that fact-checkers have flagged as false. But such strategies may fail if users feel more comfortable sharing misinformation they know is fake when they have seen it before.
The researchers theorise that repeating misinformation lends it a 'ring of truthfulness' that can increase people's tendency to give it a moral pass, regardless of whether they believe it. "The results should be of interest to citizens of contemporary democracies," Effron said.
"Misinformation can stoke political polarisation and undermine democracy, so it is important for people to understand when and why it spreads," Effron added.