Advertisement

The FATF panel is meeting in Paris and member states are very critical about the actions of Pakistan and its agencies … writes Kaliph Anaz. Media reports say that approximately 300 terrorists, including some from Afghanistan, are being trained at launchpads in Pakistan-Occupied Kashmir (PoK)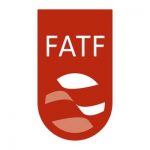 Financial Action Task Force is apprehensive to remove Pakistan from the grey list despite its efforts to clear name on terror financing and harbouring terrorism.
The FATF panel is meeting in Paris and member states are very critical about the actions of Pakistan and its agencies.  Pakistan has submitted its compliance report for review to the Financial Action Task Force (FATF) with hopes that it would see Islamabad out of the terror watchdog's grey list. A delegation led by Federal Minister for Economic Affairs Hammad Azhar submitted the report that shows compliance of at least 14 points out of the 27 point action plan to counter money laundering and terror financing.
Media reports say that approximately 300 terrorists, including some from Afghanistan, are being trained at launchpads in Pakistan-Occupied Kashmir (PoK). Reports mention that around 40-50 terror launchpads are currently functional in PoK and are being facilitated by Pakistan's intelligence agency Inter-Services Intelligence (ISI) and Pakistan Army to train terrorists. Pakistan rejects charges.
Pakistani officials state that while it has completely implemented 14 out of the 27 points in the FATF action plan, it has also been partially compliant with at least 11 points, adding that there are at least two points that are not possible.
On the other hand, FATF has demanded Pakistan to further tighten its laws and hold organisations and individuals behind money laundering and terror financing accountable.
The Pakistani delegation claimed tough action against terror leaders like Jamat-ud-Dawa (JUD) chief Hafiz Saeed and Jaish-e-Mohammad founder Masood Azhar. Saeed gets 11 years jails in for money laundering and terror financing and Masood Azhar is missing in action. But, reports later revealed the Army plot. They will let wanted terrorists to escape later to carry on with their terror agenda. World media cited the example of Taliban spokesman Ehsanullah Ehsan who escaped from a high security prison.
The Taliban militant later spoke to a Reuters reporter and claimed that he is in Turkey with his wife and children. He said he had surrendered to the army under a deal, and escaped only after the agreement was not honoured. He said he escaped Jan. 11 but did not clarify how he had broken out of a maximum-security military prison and made his way to another country.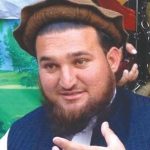 Pakistan officials earlier claimed the disappearance of wanted terrorist Massod Azhar. Reports emerged later shows that Azhar and his family are not missing but have been kept in a safe house in the backdrop of FATF meeting. They are now in Bahawalpur.
Sources say Masood Azhar has been kept at the Markaz Usman-o-Ali, which is the new Jaish-e-Mohammed headquarters.
Pakistan's Economic Affairs Minister Hammad Azhar earlier claimed Azhar has gone missing from the country. The minister said the administration could not file a First Investigation Report (FIR) against Masood Azhar as he has apparently gone "missing."
Sources in Paris said the FATF is still apprehensive about Pakistan's actions to curb terrorism and terror funding. While Pakistan is optimistic that it would be able to satisfy FATF and get out of the grey list, analysts say that possibility that Islamabad may retain its place in the list for another six months cannot be written out.