Advertisement

Despite Chinese efforts and Pakistan's plot to keep Hafiz Saeed Saeed in jail to hoodwink the international community failed to impress the Financial Action Task Force panel. They put Pakistan on grey list till June, 2020 for its failure to control terror financing and money laundering …. Reports Kaliph Anaz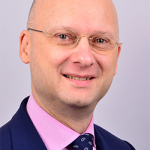 Pakistan's effort to get back in to the good book of Financial Action Task Force (FATF) has been failed and FATF in its plenary session in Paris decided to keep Pakistan's status on its 'grey list' of countries till June, 2010.
Pakistan will miss her strong ally China during the next meeting as the session selected Dr Marcus Pleyer, Germany, to be the next FATF President. His term will begin on 1 July 2020, and he will be the first FATF President with a two-year term. Dr Pleyer currently holds the position of FATF Vice-President.
Pakistan Minister for Economic Affairs Hammad Azhar is representing Pakistan at the meetings. Pakistan was placed on the FATF grey list in June 2018 and was given a 27-point action plan to complete by October 2019 or face the risk of being placed on the blacklist along with Iran and North Korea. In October 2019, the FATF decided to keep Pakistan on its grey list till February, giving it time to implement a 27-point action plan. Now it will continue till June, 2020.
Pakistan tried to implement some of the points suggested by FATF and even jailed wanted criminal Hafeez Saeed for terror financing. But the last minute action failed to impress the FATF panel.  The task force directed Islamabad to take more measures for complete elimination of terror financing and money laundering while expressing serious concerns over the lack of progress in addressing terror financing risks.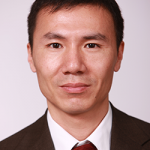 "Since June 2018, when Pakistan made a high-level political commitment to work with the FATF and APG to strengthen its anti-money laundering (AML) and counter-terrorist financing (CFT) regime," the FATF said in its statement. "To address its strategic counter-terrorist financing-related deficiencies, Pakistan's political commitment has led to progress in a number of areas in its action plan, including risk-based supervision and pursuing domestic and international cooperation to identify cash couriers."
The forum advised Pakistan to implement several measures to lift FATF restrictions. The forum told Pakistan to work on implementing its action plan to address its strategic deficiencies, including by: (1) demonstrating that remedial actions and sanctions are applied in cases of AML/CFT violations, relating to TF risk management and TFS obligations; (2) demonstrating that competent authorities are cooperating and taking action to identify and take enforcement action against illegal money or value transfer services (MVTS); (3) demonstrating the implementation of cross-border currency and BNI controls at all ports of entry, including applying effective, proportionate and dissuasive sanctions.
Other measures include: Demonstrating that law enforcement agencies (LEAs) are identifying and investigating the widest range of TF activity and that TF investigations and prosecutions target designated persons and entities, and those acting on behalf or at the direction of the designated persons or entities; (5) demonstrating that TF prosecutions result in effective, proportionate and dissuasive sanctions (6) demonstrating effective implementation of targeted financial sanctions (supported by a comprehensive legal obligation) against all 1267 and 1373 designated terrorists and those acting for or on their behalf, including preventing the raising and moving of funds, identifying and freezing assets (movable and immovable), and prohibiting access to funds and financial services; (7) demonstrating enforcement against TFS violations including administrative and criminal penalties and provincial and federal authorities cooperating on enforcement cases; (8) demonstrating that facilities and services owned or controlled by designated person are deprived of their resources and the usage of the resources.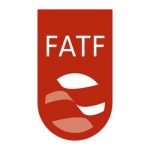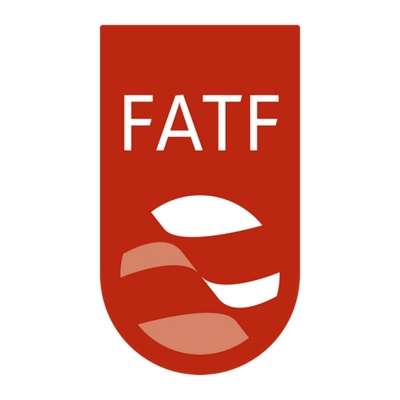 The FATF plenary session said that all deadlines in the action plan have expired.
"While noting recent and notable improvements, the FATF again expresses concerns given Pakistan's failure to complete its action plan in line with the agreed timelines and in light of the TF risks emanating from the jurisdiction," it said in a statement.  "To date, Pakistan has largely addressed 14 of 27 action items, with varying levels of progress made on the rest of the action plan. The FATF strongly urges Pakistan to swiftly complete its full action plan by June 2020.
"Otherwise, should significant and sustainable progress especially in prosecuting and penalising TF not be made by the next Plenary, the FATF will take action, which could include the FATF calling on its members and urging all jurisdiction to advise their FIs to give special attention to business relations and transactions with Pakistan.
Earlier, the Chinese foreign ministry had said that a majority of FATF members had recognised Pakistan's efforts to improve its counter-terrorism financing (CTF) regime at the financial watchdog's latest plenary meeting in Paris.
Meanwhile, India commended FATF for its decision to retain Pakistan in the punitive grey list because of its failure to curb terror funding.
"Pakistan will continue in the grey list and all its propaganda and false claims, as in the past, to mislead its public and world at large about exiting the FATF grey list in February 2020 has been decisively proved false," an official in New Delhi said.
In another development, Adviser to Prime Minister Imran Khan on Finance Dr Abdul Hafeez Sheikh in a meeting with Chinese Ambassador to Pakistan Yao Jing thanked the Chinese government for "their massive support in the FATF meetings."
"China and other brotherly countries have supported Pakistan throughout the [FATF] process in terms of guiding the country to improve its frameworks," Mr Sheikh said.