Advertisement

Prominent members of the European Parliament including Gianna Gancia and Fulvio Martusciello slammed Pakistan for misusing Kashmir & Kashmiris for past 70 years to achieve diplomatic goals… writes Kaliph Anaz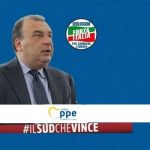 Gianna Gancia and Fulvio Martusciello, two prominent members of the European Parliament, accused Pakistan of meddling in Kashmir to achieve diplomatic goals in international arena.
During a conference at UN Office Geneva, they said Pakistan ever since Independence has been engaged in pulling back development in Kashmir.
"Known across the globe to be a haven for terrorism to prosper, Pakistan has infiltrated several terrorists and anti-social elements to Kashmir that has been threatening normal day to day lives of the local Kashmiris," they said in the statement.
Other than members of European Parliament, the conference was attended by The True Voice of Kashmir, Ms Syed Tehmeena, Executive Director of South Asia Democratic Forum, Paulo Casaca, Former Member of the European Parliament Nathan Gill, Expert on South Asia from European Commission, Brian Toll, President of JKNAP Sajjad Raja, President of Gilgit Pakistan Studies, Senge Sering and Journalist Atika Farooqui.
Senge Sering spoke that major part of Kashmir has been occupied by Pakistan for 70 years and Kashmir has time and again been the victim of Pakistan's political purposes. The abrogation of Article 370 has infused new lease of life for Kashmir. However, with fake propaganda, Pakistan is trying to undermine the emancipation process of Kashmir.
Paulo Casaca drew the attention to the misinformation campaign held by Pakistan establishment. "Fake propaganda was projected by Pakistan but fiction should be separated from reality".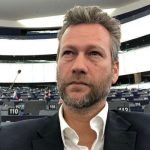 Brexit party leader Nathan Gill focused on the people of Kashmir: "J&K chose to become a part of India and Pakistan illegally invaded it". Moreover, based on his experience in Kashmir, he said local people of Kashmir did not want a special status given by Article 370, their only desire was to become an Indian. However, Pakistan conducted a huge propaganda on what's going in Kashmir; Pakistani lobby peddled fake news on J&K situation at the European Parliament.
Syed Tehmeena started her words with intense sorrow and anger.
"My state, paradise on the earth, lost against a fanatical ideology," she said. "Insurgencies and terrorism fuelled by the Pakistan establishment undermined it. Kashmiri women became the victim of social practices."
She stated that "Women were deprived of education, faced domestic violence, excluded from politics and facing sexual attacks".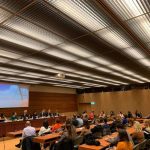 Mohd. Sajjad Raja said Pakistan is interfering in the Kashmir peace process. Pakistani militants sneaked into Kashmir and triggered the radicalisation of the youth."
"The only way to extricate Kashmir from Pakistan's exploitation is to support development and become a partner of India's GDP," he added.
Atika Farooqui said that "Pakistani initiated a low-cost proxy war to annex Kashmir" and encouraged Jihadist movements to liberate Kashmir from India, costed many lives.
"Pakistani army used terrorism, armed terrorist groups, misguided youth," he added.
Peace in Kashmir
In another development, MEPs laud Prime Minister Narendra Modi for standing against cross border terrorism and bringing peace in Jammu & Kashmir.
They were attending an event held at Geneva Press Club to discuss and assess the condition of Kashmir after abrogation of Article 370.
Gianna Gancia spoke critical of Pakistan and focussed on the fact that Pakistan has been trying evil means to portray a picture of crisis in Kashmir on international platforms, but to its dismay because of India's reliance on humanitarian ideals has failed Pakistan's evil intentions.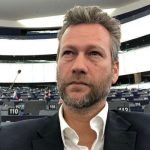 Nathan Gill, Former member of European Parliament and member of famous Brexit party of Britain stated 'What right has Pakistan to discuss the internal affairs of India on International forums? No one makes hue and cry when France fight radical terrorism but creates so much panic and tension when India does something which is solely and wholly an Internal matter of India'
Tehmeena Syed, a Women Rights activist from Kashmir came out as a true voice of Kashmir and said that "I'm coming from a world which is known as paradise". She further added that this paradise was destroyed by the insurgencies and terrorist incidents, and "the abrogation of Article 370 was undeniable need of the hour to get rid of cross border terrorism and insurgencies in Kashmir."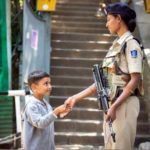 Tehmeena added: "A Kashmiri girl who will marry outside Kashmir will now not lose her property rights. A Kashmiri woman who married outside Kashmir in the past, she and her children were not having the right to own a property in Kashmir. Now they can buy a land and house, which is her right".
Tehmeena added that Pakistan has no right to interfere in the Kashmir issue, rather it should work to improve its own legislation and government system.
"Pakistan has worked to improve its film industry and theatres, whereas our theatres were forced to close by carrying out attacks", said Tehmeena.
Brian Toll, Expert on South Asia from European Commission and Paulo Casaca, Executive Director, South Asia Democratic Forum, highlighted the facts that after the decades of ongoing instability and terrorist incidents in Jammu and Kashmir, the Indian Government abrogated Article 370 of the Indian Constitution on 5th August 2019 to bring peace and prosperity in the region.
President of Gilgit Baltistan Studies, Senge Sering, supported India's bold decision on taking action against the factors destabilise J&K and applauded India for removing such article from the constitution which promoted Pakistan in spreading its fangs across the entire region.
He added that Pakistan has used GB as a launchpad for terrorists "as everybody knows that Kargil war as it was initiated, orchestrated from Gilgit Baltistan."
Speaking to ANI prior to the event, Sering said that the conference was aimed at challenging and counter Pakistan's narrative on Kashmir. "We believe that the international community should have a chance to access the reality of Jammu and Kashmir. When it comes to reality, it is about its history, demography, political situation and relation with India," he said.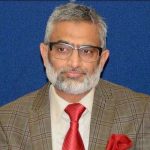 President of JKNAP, UK, Mohd. Sajjad Raja, added that Pakistan invaded Kashmir on 21st October 1947 and since then it has been under its occupation and it is sheer fiction that India has exploitation people of the valley. Pakistan had and is creating disturbance and Article 370 abrogation is one of the best things happened with Kashmir since Independence.
Mr Raja, who hails from Pakistan occupied Kashmir (PoK), said that Pakistan is the occupier of Jammu and Kashmir. "Islamabad calls it 'Azad' or Free Kashmir is total fiction."
"I am from that part of the world and there is no freedom to the people in Pakistan occupied Jammu & Kashmir. We have no constitutional, legal, religious or social rights there. All banned terror organisation are free to work in our part of Jammu and Kashmir", said Raja.
He said that the people in PoK have no human rights, which is a fact and not fiction.