Advertisement

Something rotten in China. Several professors and teachers have been dismissed or disciplined for raising their voice not conforming to the ruling Communist party line. The discontent is also spreading to China's academic circles who have started questioning the increasingly restrictive ideological controls. In the effort to control academicians China has mobilised `student spies' to have updates on political views including by teachers not palatable to communist narrative …. Writes Dr Adarsh Madhavan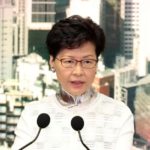 The simmering dissatisfaction in China is slowly but steadily becoming visible. China is confronted with many issues including economic slowdown, unemployment, rising cost of living, allegations of human rights violations in Xinjiang, overcapacity in production units, trade tariff issues with USA, accumulation of household credit etc., The assertive and rigid foreign policy being adopted by Xi Jinping has added more complications to the simmering discontent inside China. The discontent is also spreading to China's academic circles who have started questioning the increasingly restrictive ideological controls. In the effort to control academicians China has mobilised `student spies' to have updates on political views including by teachers not palatable to communist narrative.
Several professors and teachers have been dismissed or disciplined for raising their voice not conforming to the party line. Liang Xin, a teacher in top secondary school was demoted last year following a report by a student.  A mathematics teacher of Beijing University of Civil Engineering and Architecture in April, 2019 was penalised as she unfavourably compared her student with hard working Japanese students. During June, a teacher of Beijing Secondary School was dismissed for discussing the Tiananmen Square crackdown in class room. In October, Prof Lao Dongyan of Tsinghua University, a reputed academic risking punitive action, posted a strongly worded article. She protested against increasing controls in her Wechat account, highlighting concerns about facial recognition technology.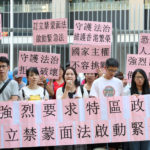 Incidentally, she was one of the 300 faculty / students at Tsinghua who signed a letter in support of Prof Xu Zhangrun of Tsinghua University leading to her suspension in July, 2019. Xu Zhangrun had been criticising the Chinese Communist Party(CCP) and warning against the return of totalitarianism. Lao Dongyan raised questions against use of facial recognition in Beijing subway and forcing people for facial recognition inspection at airports and hotels. She also raised doubt whether in a few years, genes or fingerprint recognition would be implemented. In her recommendation, she called for review by National People's Congress Standing Committee on basic legitimacy of Beijing Metro's use of facial recognition and considering initiation of necessary legislation. In December 2019, Prof Zhao Siyuan, Deputy Dean of Arts School at Communication University, Zhejiang was severely reprimanded for using terms not liked by the regime while addressing the new students.
On August 1, 2019 Prof. Sun Wenguang, a retired Professor of Economics was giving live phone interview to the Voice of America show titled `Issues and Opinions' from his home in Jinan, Shandong Province. He was talking about his open letter criticising Chinese foreign aid and military intervention when Chinese domestic poverty was on the rise. In the middle of interview, police broke down the apartment door and arrested him. In Fudan University, Shanghai students protested against removal of charter on `freedom of thought' and replaced with charter to strengthen CCP's leadership. On December 18 last year, students sang school anthem echoing `independent thinking'.  The hashtag discussing the change in charter was viewed by about 1.7 million on Weibo before being censored by the leadership.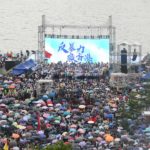 The same day Lu Xiaoping, Vice President of Literature School, Nanjing University posted a comment saying that if we do not speak out against blatant challenge to academic ethics now,  we will never have the chance in future. However, the post was quickly deleted. A research centre affiliated with Guangzhou based official Southern Metropolis Daily conducted a survey on facial recognition. The survey revealed that 57% were worried about recording of personal whereabout, 50% were concerned about criminals faking information for fraud, 84% wanted a channel for viewing or deleting  facial data. However, 60-70% respondents believed on safety of public places with facial recognition system. A BBC Chinese language report on December 6 based on above survey reflected dissatisfaction with state surveillance.
31Others have reservation mainly due to risk of leak on wealth illegally accumulated  abroad by Chinese investors. The recent leak of Uyghur detention to New York Times may be the reason for the fear. Though the growing dissatisfaction may have weakened Xi Jinping's position, it is yet to undermine his authority. However these challenges have the potential to be exploited for Xi Jinping opposition. The challenges China is facing on economic front are likely to impact other areas including strategic geo-economic Belt and Road Initiative as it has seen deep slide in investments and China's defence build up. China is believed to be engaged in discussions with military establishment on the possibility of slowing down the rapid pace of ship building. The increasing price of pork may spike negative sentiments especially in view of Chinese New Year.
The discontentment with China has been amply demonstrated in Hong Kong and Taiwan too. The January 11 overwhelming election win by independence leaning Democratic Progressive Party in Taiwan inspite of best of efforts by China has made reunification agenda a more distant dream. The situation in Hong Kong indicates gathering popular support even after nine months with 1.3 million people joining the protests in the first week of New Year 2020. The protest poses increasing challenge to the legitimacy of Chinese Communist Party. In the recent elections, sweeping results in favour of anti-Hong Kong Administration have added more trouble to Chinese handling of the protests in Hong Kong.   Xi Jinping certainly faces troubled times in the `Year of Rat' beginning from January 25.