Advertisement

Human Rights Watch asks Pakistan to release Mir Shakilur Rehman, the editor-in-chief of the Jang group, the largest media group in Pakistan, from custody … reports Asian Lite News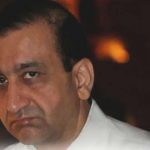 Mr Rehman was arrested on March12 and facing charges of corruption in a land deal. He was arrested in Lahore by the National Accountability Bureau (NAB), an anti-corruption watchdog, on charges relating to a 34-year-old property transaction.
The NAB had summoned Rehman to their offices to give a statement. Jang Group alleges that in the past 18 months, the NAB has sent more than a dozen threatening letters to its reporters, editors, and producers for critical reporting of the NAB.
"The space for dissent in Pakistan is shrinking fast, and anyone who criticizes government actions can become a target," said Brad Adams, Asia director at Human Rights Watch. "Detaining Mir Shakilur Rehman is just the latest case of harassment against Pakistan's beleaguered media."
The United Nations Human Rights Committee, the international expert body that monitors state compliance with the International Covenant on Civil and Political Rights, has stated that "pretrial detention should be an exception and as short as possible." Pretrial detention should not be used as a form of punishment.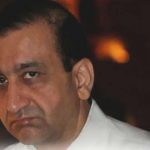 The Jang Group accused the NAB of harbouring a vendetta against the publication. "During the past 18 months, NAB has sent our reporters, producers and editors over a dozen notices threatening to shut down our channels due to our reporting and programmes about the anti-corruption watchdog.
"The NAB has also, through several means, tried to persuade us to go slow, to stop stories and to do other stories in its favour at the expense of the full truth. We will not stop any reporter, producer or anchor from any story that is on merit, and at the same time will include NAB's version," a statement of the media group read.
The Committee to Protect Journalists on Friday called for the immediate release of Rehman.
"Pakistan's National Accountability Bureau should immediately release Mir Shakil-ur-Rehman and drop the obviously drummed-up case against him," said Steven Butler, CPJ's Asia program coordinator in a statement.
"This arrest over a 34-year-old land deal makes a mockery of Pakistan's claim to be a democracy that upholds freedom of the press."
Pakistani media have been subjected to growing censorship and pressure following the election of Prime Minister Imran Khan in 2018.
PML-N Vice President Maryam Nawaz told reporters in Islamabad that this crackdown on the media is an old tactic. "Honest news anchors were targeted and sidelined and today you have arrested the head of a media house. This might block the news but it will not block the truth," she told the media.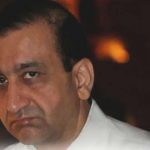 Pakistani media quoted NAB spokesperson Nawazish Ali as saying that Rahman appeared in the case before the bureau for the second time on Thursday. However, he failed to satisfy officials with his responses. The anti-corruption watchdog will produce Rahman in front of the court on Friday for his physical remand.
Pakistan's media operates in a climate of fear, Human Rights Watch said. Media outlets are under pressure from authorities not to criticize the government. In July 2019, the Pakistan Electronic Media Regulatory Authority (PEMRA) blocked three television news channels – Capital TV, 24 News HD, and Abbtakk News Network – after they broadcast speeches by opposition leaders. The Pakistan Broadcasters Association, a private industry association, contended that the channels were taken off air without giving them a reason or a hearing.
In some cases, regulatory agencies have blocked cable operators from broadcasting networks that aired critical programs. GEO TV, a private television channel that is part of Jang Group, was temporarily forced off the air and audience access was restricted as punishment for editorials criticizing the government. In July 2019, the Media Regulatory Authority terminated a live interview with opposition leader and former President Asif Ali Zardari on GEO TV, shortly after it began.