Advertisement

The success of the Balakot strike firmly marked the superiority of India's intelligence operations and the will of the leaders to avenge the Pulwama attack … writes Ram Kumar Prasad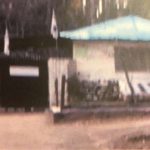 The successful surgical strike on the Balakot terrorist training camp in Pakistan on February 27, 2019 was the product of extraordinary team-work among various intelligence and security agencies and a determined leadership at all levels.
The country stood as one like a fist when the Indian Air Force combat jets punished Pakistan by bombing a key terrorist training camp run  by Jaish-e-Mohammad (JeM) deep inside Pakistan.  The risk of a counter-offensive from Pakistan was high but so was the meticulous planning and determination of the Indian security and intelligence agencies.
It was not an easy operation to put in place, considering the fact Pakistan was perpetually a nuclear-trigger happy country. Targets had to be acquired and studied thoroughly, threats and counter-threats measured, punitive options put on the table and sifted, and in the end, choose one decisive operation with no-fail option.
All this meant meticulous preparation in advance, but after Pulwama carnage, time was short. There were about 10 days to plan, prepare and execute the action–Pakistan had to be punished swiftly for its act of cowardice and terror, ambushing a CRPF convoy and killing 46 personnel in Kashmir.
The surgical strike on at least one major terrorist training camp run by Jaish-e-Mohammad (JeM) had to be planned to the last minute detail before execution.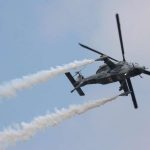 Intelligence was the key to a successful operation. Besides the coordinates of the terrorist base, what was most essential to the operation was the state of Pak defences along the surgical team's path, response time of the adversary, and a slew of possible responses to expect. These required real-time assessments and analysis of intelligence about the adversary's reactions and response.
The success of the Balakot strike firmly marked the superiority of India's intelligence operations and the will of the leaders to avenge the Pulwama attack.
Equally brave were the IAF pilots who flew into the enemy territory, and their leadership, who put their life and honour at stake for avenging the dastardly attack on the nation. The flying men, and women, who dodged the enemy radars and defences, have set an example worth emulating by generations of air warriors in future.
No less courageous were the anonymous heroes of the army, navy and paramilitary forces who were ready to repel any enemy attack. Hundreds and thousands of these men and women, at various locations, across hierarchies, remain anonymous but their saga of determination and sacrifices for that one act of punishing the enemy would some day be known and hailed.