Advertisement

While Pakistan Prime Minister Imran Khan struts about crying "Kashmir" to the world and engages in grandiose moves like mediating in the Middle East crisis, he and his ministers are increasingly being lampooned at home as incompetent entertainers, unable to deliver … writes Dr Sakariya Kareem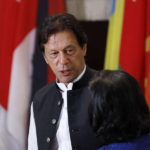 Prime Minister Imran Khan is constantly playing the populist game, blaming the opposition and trying hard to curb his critics all-around, his pitch about economic recovery and even well-being (the latest being at Davos where he invited global investors)  is coming to nought with rising prices, falling exports and rising imports. But there is entertainment from things said and done that are bizarre for any government, anywhere.
Resort to occult is a change that has re-surfaced after 17 months in office. Khan married a third time to secure blessings from Bushra Bibi who practices occult that Khan himself subscribes to. One may recall the charges levelled in a book by his divorced second wife, Reham Khan, about these beliefs and actions dictated by the occult.
Khan's ministers are now taking the cue from the boss. "We seem to be witnessing a new phenomenon in Pakistani politics — a dangerous confluence of populism and occultism," writer Zahid Husain writes in the Dawn.
Khan's populist bug that brought him to power has bitten many of his ministers who say and do things in and out of parliament that can only anger the public. Many are talking out-of-turn, on issues not under their ministerial charge. Khan has not taken a single minister to task – he cannot, probably, hence heading of a weak coalition and himself not averse to make bizarre claims.
Take the case of, his information minister Fawad Chaudhry who says things that are most politically incorrect. He self-admitted to getting into fisticuffs with a TV anchor and although he was himself one before joining politics, blamed it on media freedom that he wanted to be curbed.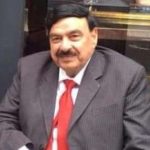 Khan's railway minister Sheikh Rasheed is forever haranguing others and saying bizarre things. At the height of wheat and wheat flour shortage last week, he claimed that shortage was caused because "people eat more Rotis during November-December.  Opposition members said it was "a cruel joke" on the public when a Naan sold at Rs 40 to 60, becoming out of the reach of the poorer classes.
Another 'gem' is Faisal Vawda, placed in charge of labour and employment despite his public appearances that cause mirth and entertainment for the public and dismay to the government. He promised creating of millions of jobs that would require Pakistan to import labour. "The country is still waiting for that miracle to happen," Hussain laments.
The minister in charge of narcotics, Shehryar Afridi recently claimed, offering no evidence, that 75 per cent of female students and 45pc male students in the capital city used drugs including crystal meth and ice. The man has a reputation for sexist utterances and chose to damn the women students.
Similarly, Ali Amin Gandapur, in charge of Kashmir affairs, does not talk about his portfolio that is, in any case, run from the Prime Minister's Office. So he came up recently with a claim that "if someone is benefiting from rising prices then it is our farmers, they are the ones growing the tomatoes."  He has no idea of the plight of the farmers who lose out to the middle-men.
Also being run from the PMO is the entire Punjab. Chief Minister Usman Buzdar is said to be without any powers.  Khan is either unaware of it, or holds on to Buzdar because of "hidden powers" behind the chief minister, an euphymism for  the army that seeks to control  Punjab's affairs.
With the army holding the remote control, "the affairs of the country's biggest province are now run by the Prime Minister's Secretariat through the provincial chief secretary and the inspector general of police," Hussain writes.
The Khan Government is angry with media that treats such entertaining events for they are worth, painting the government in dim light. The curbs on the media are applied for things political and when the army demands, on things military. But who can help the government when its own ministers provide the 'masala' for entertainment?
"Given the shifting sands of Pakistani politics, nothing can be ruled out. These are the perils of populism. But things become more complicated when this is mixed with occultist tendencies," Husain writes.