Advertisement

Pakistan's mute support to the US for the killing of Major General Qassem Soleimani and its failure to stop the attack of Jaish Al Adl terrorists on Iranian posts in the border draw flak from Iran…. Reports Asian Lite News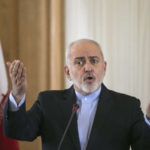 Pakistan's ties with powerful neighbour Iran strained over Islamabad's continuing support to terrorism and their double standard on ties with the US. Iran is now threatened to take action for the Islamic republic's silence on the killing of Revolutionary Guard Corps commander Major Gen Qassem Soleimani and top military officials in Baghdad.
As a prelude, Iran calls on Pakistan to hand over terrorists who killed Iranian troops.  Iran's Border Guard Commander Brigadier General Qasem Rezaei said that Tehran expects Pakistan to arrest and hand over the Jaish terrorists to Iranian border guards.
Brigadier General Qasem Rezaie said that Tehran has established good relations with Pakistan and some of their units are stationed in the border area, but they are still witnessing continued terrorist operations.
"Investigation indicated that the mercenaries were using new US-made equipment to carry out a terrorist attack on our country's border guards, which was recently delivered," said Rezaie.
Pakistan has remained conspicuous by its silence over the strikes and escalation of tensions between the US and Iran. Top intelligence sources said Pakistan, which blamed Qassem Soleimani for Baloch militant attacks against its forces, found an opportunity to "kill two birds with one stone" when the US sought its support after the operation.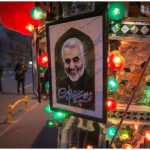 US Secretary of State Mike Pompeo took Pakistan Army chief Qamar Javed Bajwa into confidence after the air strike against the IRGC. In a tweet, Pompeo revealed that he had spoken to Bajwa about the US "defensive action to kill Qassem Soleimani".
Soon after, the US authorised resumption of Pakistan's participation in the much-coveted International Military Education and Training Programme (IMET).
US President Donald Trump allowed Pakistan to rejoin the programme, which was frozen two years ago due to Islamabad's lack of action against terror groups. However, the overall security assistance suspension for Pakistan remains in effect, the US Secretary of State said.
Ten Iranian border guards were killed by Pakistan-based militants in April last year. Iran said Jaish-al-Adl, a militant group, had shot the guards with long-range guns, fired from inside Pakistan.
Major General Mohammad Baqeri, the Chief of Iranian Armed Forces, said the enemies were trying to make up for their failures through hiring terrorists to target Iran's borders or interests. He said the method was that of "cowardly thieves and bandits" and would only bring the enemies "humiliation and ignominy," Press TV reported.
Baqeri said the border area on the Pakistani side has "unfortunately" turned into a haven and training ground for "Saudi-hired terrorists, who enjoy the US endorsement."
The Jaish ul-Adl terrorist group claimed responsibility for the attack in a statement. The assailants escaped into Pakistani territory immediately after the attack.
Jaish al Adl is a militant group that has carried out several attacks against Iranian security forces with the aim of highlighting what they say is discrimination against minority groups in Iran.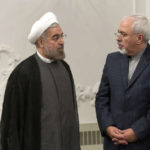 The group claimed responsibility for attacks that killed eight border guards in April 2015 and 14 border guards in October 2013.
Baqeri said Iran "cannot accept the continuation of this situation," adding, "We expect the Pakistani officials to control the borders, arrest the terrorists and shut down their bases."
"If the terrorist attacks continue, we will hit with crushing blows their safe havens and cells, wherever they are," he said.
The border area has long been plagued by unrest from both drug smuggling gangs and separatist militants.