Advertisement

Pakistan's plan to release Daniel Pearl murder key accused Omar Sheikh and the attacks on dissidents in London, Stockholm an Rotterdam are exposing the south Asian nuclear state's desperate attempt to revive its terror network across the world…. writes Dr Sakariya Kareem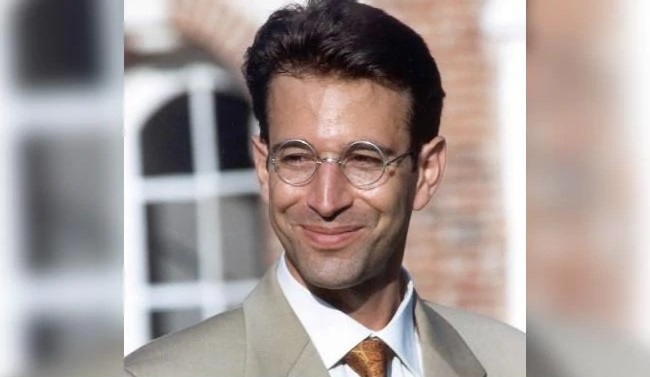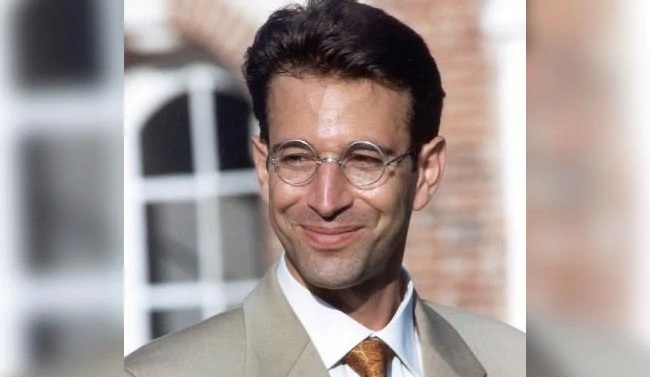 When the world is united to fight the scourge of Corona, Pakistan's intelligence officials are busy in cobbling a new strategy to revive its global terror network. A Christchurch model raid on worshippers at a Gurudwara in Kabul; attacks on dissident in London, Stockholm, and Rotterdam, allowing a notorious Taliban spokesman to escape from jail, and the government's plot to release one of the most dreaded terrorists in the recent history are indicating the signs of a new broth on pot in Pindi.
Economic meltdown; isolated in the Islamic world over the terror support in Kashmir; stamped as pariah state in international arena because of the failure to adhere to the FATF rules; and a disastrous strategy to contain Corona epidemic putting the Imran Khan government and the army masters to opt desperate measures for survival. The recent developments are showing the ISI tactics to execute its agenda, when the whole world is busy with its Corona contain operations.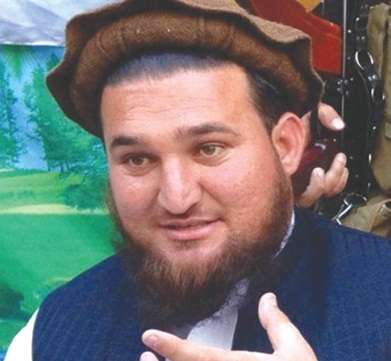 It all began with the "escape" of Ehsanullah Ehsan, the man who shot Malala Yousafzai and the mastermind behind the attack on an army School at Peshawar. Officials said the terrorist "escaped" from custody in Pakistan. Some reports say that he is now in Turkey with his family. Parents of 14 innocent children are now seeking justice and answers for the "escape" of a prisoner.
Within days, Sajid Hussain, a Pakistani journalist, disappeared after boarding a train in Stockholm on March 2. He had fled to exile in Sweden after writing about forced disappearances by the military in his home province of Baluchistan.
Online newspaper the Balochistan Times, for which Hussain was chief editor, said it had reported his disappearance to Swedish police on 3 March.
"As of today [28 March], there is no clue about his whereabouts and wellbeing," it said in an editorial. "The police have not shared any progress in the investigations with his family and friends."
Relatives told the Pakistani newspaper Dawn they had waited two weeks before expressing their fears in case he had gone into isolation because of the coronavirus outbreak. Hussain's wife, Shehnaz, told Dawn that before going into self-imposed exile, her husband had sensed he was being followed. As well as writing about forced disappearances he had exposed a drug kingpin in Pakistan.
"Then some people broke into his house in Quetta when he was out investigating a story," she said. "They took away his laptop and other papers too. After that he left Pakistan in Septem¬ber 2012 and never came back."
Reporters Without Borders (RSF) said it was possible that Mr Husain had been abducted "at the behest of a Pakistani intelligence agency".
Another incident, the blogger Ahmad Waqass Goraya was attacked and threatened outside his Rotterdam home by two men speaking Urdu. It was followed by an attack on Dr Adnan Khan, the personal physician to former prime minister and PML leader Nawaz Sharif, currently in exile in London. Dr Khan was attacked while on his daily walk in London on March 9. The London Metropolican Police Service is investigating the assault. According to them two masked assailants attacked the doctor at busy Park Line in Mayfair, central London.
Omar Sheikh's Release
The Sindh High Court's decision to release Ahmed Omar Saeed Sheikh, 46, who had been sentenced to death in 2002 for the murder of the Wall Street Journal South Asia Correspondent Daniel Pearl, has prompted international outrage.
"The United States will not forget Daniel Pearl," tweeted Mike Pompeo, the American secretary of state. "We continue to demand justice for his brutal murder."
The State Department officials termed the verdict an "affront to victims of terrorism everywhere".


Pakistan's Minister for Interior and former chief of its internal spy agency Brigadier Ijaz Ahmed Shah may have played a role in the acquittal of Omar Sheikh. Investigators in Washington who have been following the case closely said that Ijaz Shah shares a good relationship with Sheikh Omar, which goes way back to their friendship between their families. Both Shah and Sheikh come from the same village, Nankana Sahib in Punjab province, sources said.
As a powerful chief of Intelligence Bureau, Shah was the "point-man" of the Pakistani Army to talk and negotiate with all the wanted criminals and terrorists. "Sheikh turned himself in, at Shah's behest in February 2002 when police were trying to arrest him," sources said.
Shah and the ISI, sources said, kept Sheikh in secret custody for a week, not even telling the Pakistani counter-terrorism police. "Sheikh's turnover to police was rigged, as is the Sindh court to free him," sources said.
Brigadier Shah who was appointed as interior minister last year by Prime Minister Imran Khan, remains a highly controversial figure in Pakistan. Former Prime Minister and PPP chairperson Benazir Bhutto had named Shah in a letter as someone who should be investigated if she was assassinated. After her assassination, the PPP accused Brig Shah of having links with Al Qaeda and Taliban.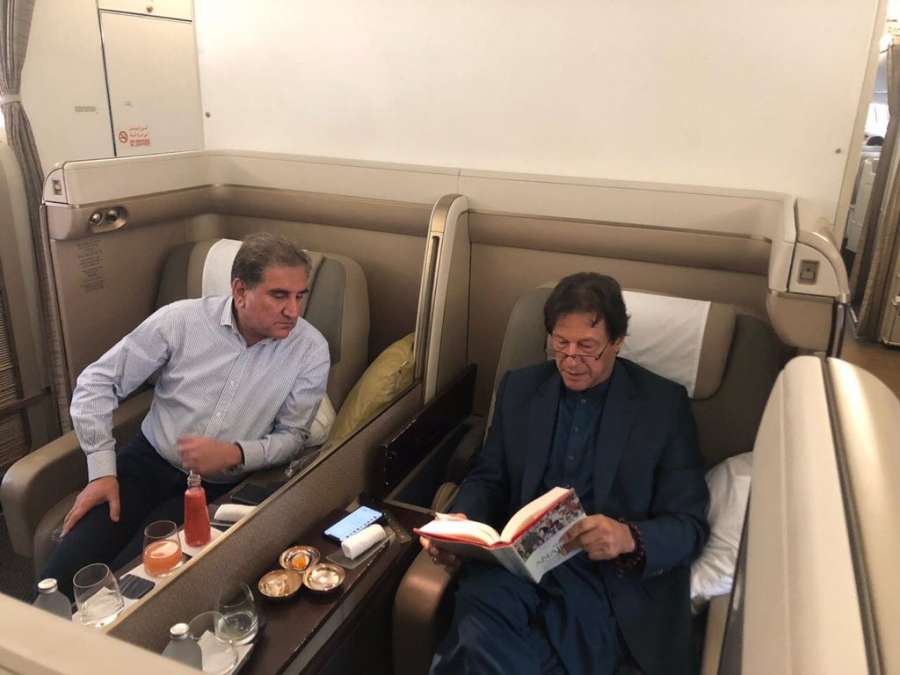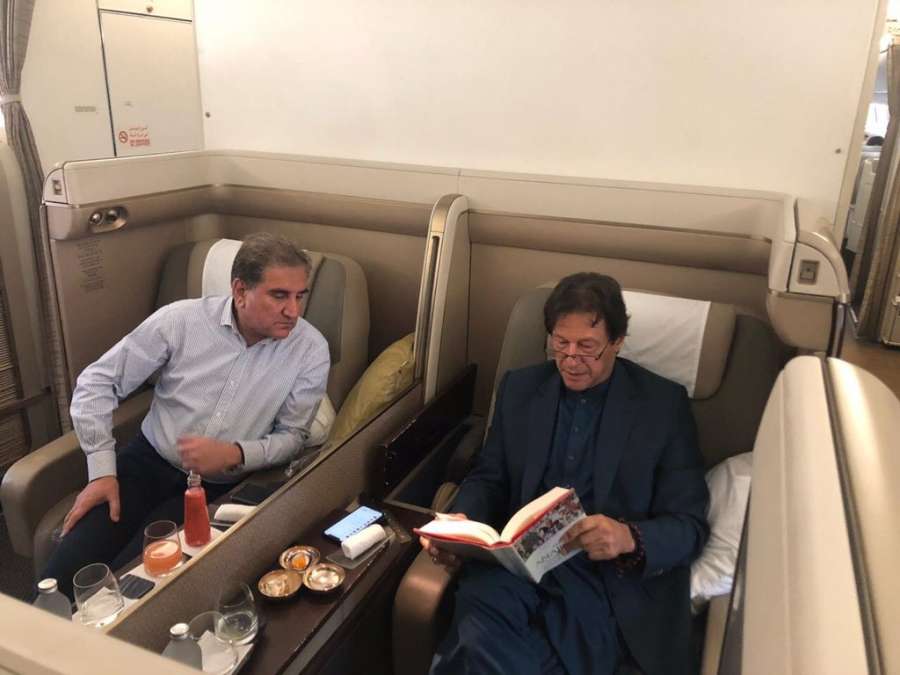 Meanwhile, Pakistan Foreign Minister Shah Mahmood Qureshi is on a fire fighting mission to counter criticism by announcing an appeal to the Supreme Court.
"The forum of appeal exists, we are going to use it and then see if higher courts decide to keep the decision intact or set it aside," he was quoted as saying.
The Sindh government has decided to hire a private counsel to plead appeal against the High Court's order to acquit and release the accused in the case of slain American journalist Daniel Pearl, who was abducted and beheaded in Pakistan 18 years ago, it was reported on Sunday.
Pakistan is desperate. The establishment has never in the last several decades been as much at a loss on how to further its J&K agenda as it has been since August 2019 since India revoked the special status of the region that has cut off Pakistan from its separatist and terrorist proxies in the Valley.
"Whether the ISI is clutching at straws by burdening the 46-year old Sheikh, just out after spending 18 years in prison, with its rather unrealistic expectations, or whether Sheikh will actually live up to the ISI's expectations and emulate the likes of Hafiz Saeed, Masood Azhar and Syed Salahuddin, to name a few, only time will tell," a report prepared by EFSAS, a Netherland-based think tank, commented.