Advertisement

India based TV channel CNN in an exclusive report revealed the presence of Jaish-eMohammad chief Azhar in Pakistan. The channel released an audio clipping of Azhar commenting on the recent US-Taliban peace deal…. reports Asian Lite News
Pakistan lied to FATF. UNSC designated international terrorist Masood Azhar resurfaces at the garrison town of Rawalpindi in Pakistan. The reported finding of Azhar at Rawalpindi will put Pakistan in the dock as FATF is reviewing the Islamic republic's credentials on preventing money laundering and terror financing. Besides Hafiz Saeed of Lashkar-e-Taiba, Azhar is one of the mastermind of several terror attacks. Hafiz Saeed was sentenced to 11 years jail for terror financing.
India based TV channel CNN in an exclusive report revealed the presence of Jaish-eMohammad chief Azhar in Pakistan. The channel released an audio clipping of Azhar commenting on the recent US-Taliban peace deal.
Azhar, a Pakistani national, founded the JeM with the help of Pakistan's intelligence agency ISI in January 2000, soon after his release from an Indian jail in exchange for 166 hostages of an Indian Airlines plane which was hijacked to Kandahar in Afghanistan during a flight from Kathmandu to New Delhi. Since then, the outfit has carried out umpteen terror attacks in India, including the one on Parliament on December 13, 2001.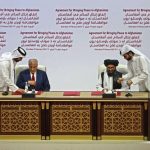 In the seven-minute audio, latest evidence that Azhar is alive and in command over JeM, he is heard taking a swipe at the US, saying:  Look at Afghanistan, how the last 40 years have passed. First Soviet Union, then US tried to conquer…But what happened in Doha …is unbelievable." It was in Doha that the US recently signed a peace deal with Taliban, which has already shown rapid signs of unravelling. Azhar then adds that he will ensure the world never forgets the Taliban and that there will be a dawn of Islam.
Azhar regularly uses the JeM's Telegram account to release audios with messages. In the latest audio, Azhar congratulates the previous and present Taliban leadership but raises uncertainty on whether the peace deal would continue if President Donald Trump is re-elected as the US president later this year, or whether Afghanistan President Ashraf Ghani would honour it.
Azhar describes the US peace deal as a victory which "America has made to escape from Afghanistan".
Pakistan said Azhar is "missing" just before the crucial plenary Financial Action Task Force (FATF) in Paris. Azhar, the mastermind behind several terror attacks in India, including Pulwama and Pathankot, was declared as a wanted terrorist by UNSC after several persuasions of India.
Pakistan Foreign Minister Shah Mehmood Qureshi earlier claimed Azhar is too ill and confined to his house.
"According to my information, he is very unwell. He is unwell to the extent that he cannot leave his house."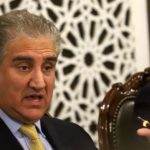 When a reporter asked about why has Pakistan not arrested Azhar, despite the fact that the JeM has been labelled a terrorist organisation which causes "incredible tension between the two highly armed neighbours", the Minister said: "If they (India) give us evidence which is acceptable to the courts of Pakistan… If they have solid, inalienable proof, share it with us so that we can convince the people and the independent judiciary of Pakistan."
Azhar and the JeM have operated freely and with impunity for decades in Pakistan while launching terrorist strikes against India. The Imran Khan government hasn't been able to explain why terrorist financing investigations were not launched against Azhar, 26/11 Mumbai attack mastermind Zakiur Rehman Lakhvi or the Haqqani leadership. This is despite Azhar having been listed as a designated terrorist by the United Nations Security Council 1267 Committee on May 1, 2019.
JeM was behind the Pulwama attack on February 14 last year in which 40 CRPF personnel were killed. Following this, a JeM-run terror training camp at Balakot in Pakistan was hit by the Indian Air Force on February 26. On March 5, Pakistan's interior ministry said that 44 members of banned organisations, including Azhar's son Hamad and his brother Abdul Raoof, were taken into "preventive detention."