Advertisement

The Malaysian PM refrained from censuring India even as just over a month ago, he was upset that Khan skipped his Islamic summit which was primarily targeted against New Delhi…writes Aarti Tikoo Singh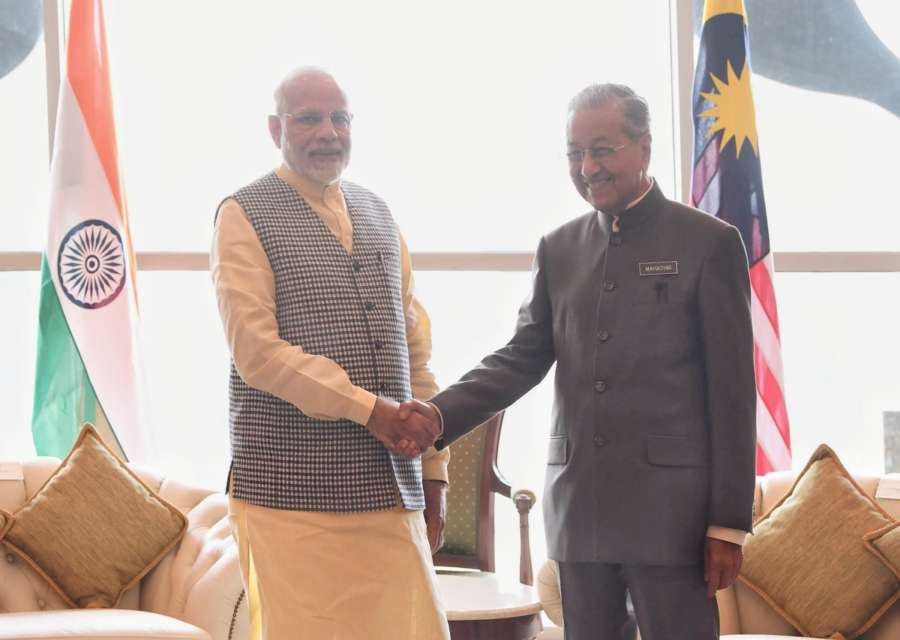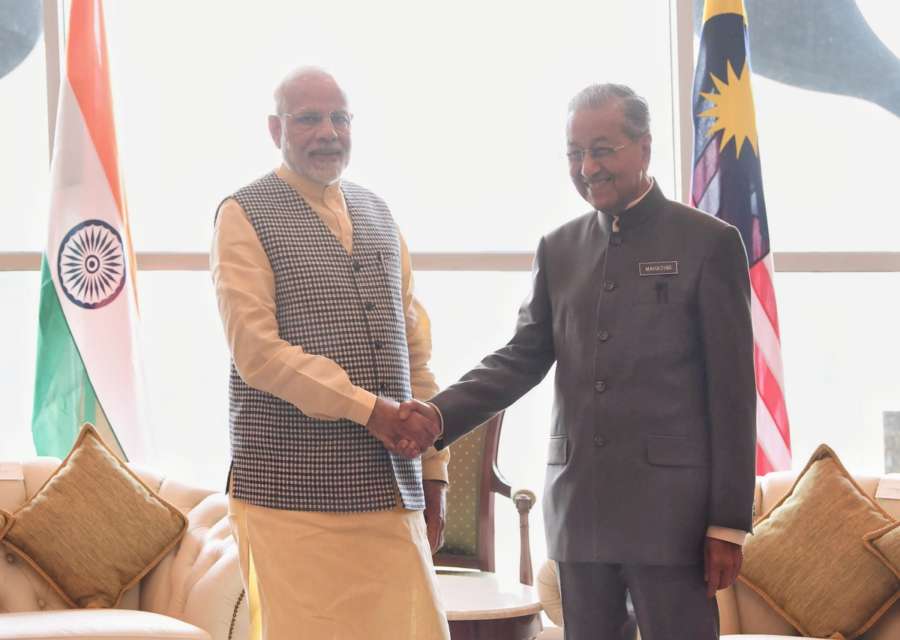 After the recent bluster of its Prime Minister Mahathir Mohamad against India, Malaysia has now begun to climb down from its rhetoric following the losses incurred by the curbs New Delhi put on its palm oil.
Mahathir Mohamad, along with Pakistan's Prime Minister Imran Khan and Turkey's President Recep Tayyip Erdogan have been critical of the Modi government over Kashmir and Citizenship Amendment Act (CAA) and accusing him of persecuting Muslims in India.
Following the criticism, India, the top buyer of Malaysia's refined palm oil, restricted its imports and asked importers to avoid purchases from the country which has been the second biggest producer and exporter of the edible oil.
On Tuesday, Pakistan Prime Minister Imran Khan, who has been travelling around the world campaigning against India, was in Kuala Lumpur on a two-day visit. Khan assured Mahathir that he would do his best to buy more palm oil from Malaysia.
"That's right, especially since we noticed India threatened Malaysia for supporting the Kashmir cause, threatened to cut palm oil imports," Khan told a joint news conference.
"Pakistan will do its best to compensate for that," he said. However, Mahathir avoided speaking about India.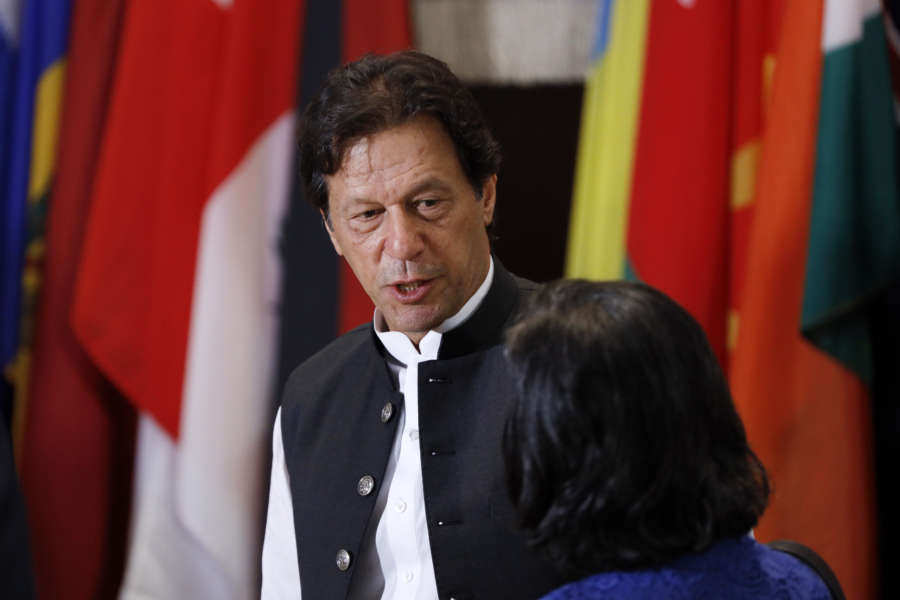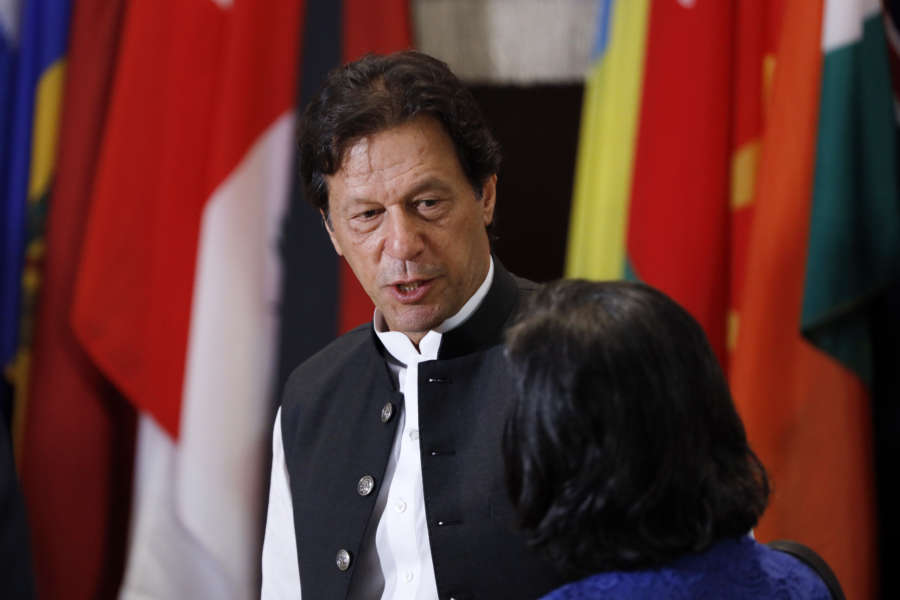 The Malaysian PM refrained from censuring India even as just over a month ago, he was upset that Khan skipped his Islamic summit which was primarily targeted against New Delhi.
Khan had cancelled his trip to Kuala Lumpur last minute after he was arm-twisted by Saudi Arabia who had not been invited to the summit. Riyadh viewed the summit as attempts by Turkey, supported by Pakistan and Malaysia, to wrest control of the leadership of the Muslim world from Saudi Arabia.
The kingdom had threatened to withdraw the six billion dollar loan it has given to Pakistan to deal with its ongoing economic crisis and deport millions of Pakistani workers from the country.
The pressure from Riyadh was so intense that even a chastised Mahathir Mohamad had to clarify and almost apologise for holding the summit of Muslim nations.
Now with the curbs imposed by India on palm oil imports from Malaysia, Kuala Lumpur seems to have recalibrated its position. Citing Malaysia's Primary Industries Minister Teresa Kok, the Malaysian Palm Oil Council on Tuesday said India's move to cut back on palm oil purchases from the southeast Asian nation is "temporary" and would be resolved amicably between the two nations.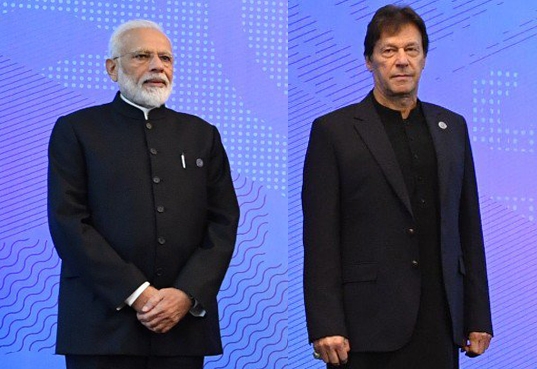 "Having long-standing bilateral ties, the two nations will overcome the current challenges and prevail towards mutual and beneficial outcomes," the council added.
As per the council, Pakistan bought 1.1 million tonnes of palm oil from Malaysia last year, while India bought 4.4 million tonnes, indicating that even if Islamabad does its best to help the Mahathir government, its demand for palm oil is not as large as India's.
"Economics rules foreign policy instead of sentiments. Millions of people survive on palm oil economy in Malaysia. No one in the Mahathir government can afford to lose out on that for a long period," an External Affairs Ministry official said.