Advertisement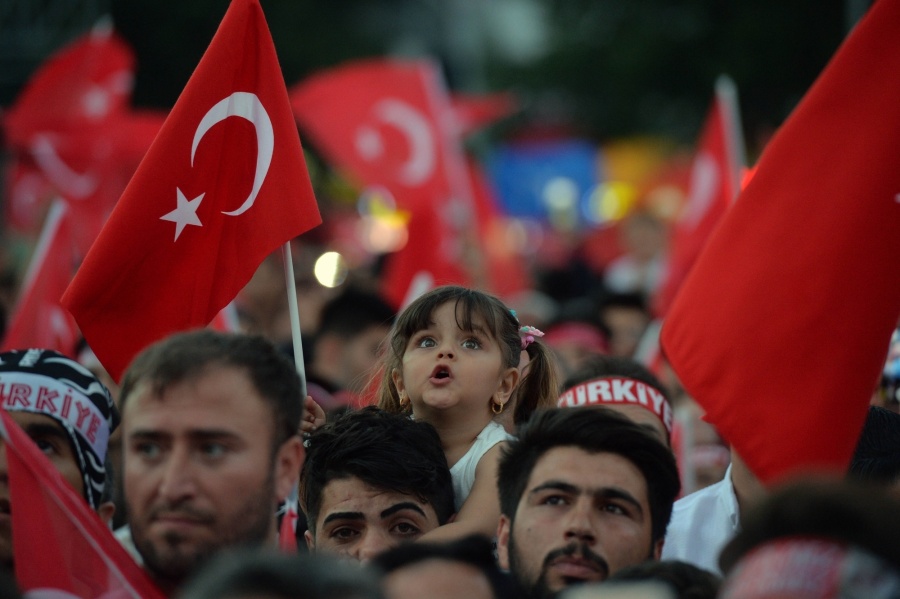 Turkish prosecutors on Monday issued arrest warrants for at least 74 expelled police officers over their alleged links to a network believed to be behind a 2016 coup attempt.
Police launched simultaneous operations in 13 provinces across the country to catch the suspects upon the order of the Chief Public Prosecutor's Office in the northwestern city of Balikesir, reports Xinhua news agency.
The suspects allegedly contacted the network headed by the US-based Turkish cleric Fethullah Gulen, it said.
The Turkish government blames Gulen and his network for masterminding the coup attempt in July 2016, in which 250 people were killed.
Gulen, who has lived in self-imposed exile in Pennsylvania since 1999, denied any involvement.
Ankara has been pushing for his extradition since the failed coup.
Last year, 141 life sentences were handed out to 16 former senior members of the armed forces for their role in the failed coup.
Judges at the Ankara court found defendants guilty of "violating the Constitution" by "conspiring to destroy constitutional order" and "leading an armed group" and other charges.
One of the convicts was Akin Ozturk, a former four-star general in the Turkish armed forces.
Others who faced trial included Sinan Surer, a commander accused of firing at civilians during the coup, and Mehmet Digli, a former general who informed the head of the armed forces of the attempted military overthrow.
The sentence was part of a macro trial against 224 soldiers accused of attempting to seize power on July 15, 2016. The unrest that night in major Turkish cities, like Ankara and Istanbul, led to death of 240 people, according to Turkish officials.
In the aftermath of the attempted coup, President Recep Tayyip Erdogan clamped down on major institutions, dismissing and detaining thousands of members of the armed forces and civil services.
Western leaders had accused Erdogan of leading a purge against the public institutions and of abusing national state of emergency, which was issued in the aftermath.
An estimated 130,000 civil servants have been fired and around 80,000 accused of having links to Gülen. Gülen's network was once closely associated with Erdogan's Justice and Development Party (AKP) until around 2013 when they became embroiled in a power struggle.
Also Read-'US Call For Iran Arms Embargo Extension Lacks Legal Standing'