Advertisement

Sport festivals, national roadshows to promote investments, lifting ban on social media… New Delhi is going ahead with the plans to bring Jammu & Kashmir back to normalcy. After seven months, the ban on social media is lifted, broadband services are restored, officials are now on a national campaign to attract investments to the region.  The newly formed Union territories are brushing up treasured natural gifts to attract tourism. Gulmarg, one of the must see tourist spot in the region, is now hosting the first Khelo India Winter Games…writes Ram Kumar Prasad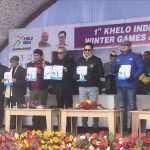 When the Corona fear disrupts skiing schedules in Europe, an Indian resort is buzzed with new activities. Hundreds arrive at Gulmarg in Jammu and Kashmir (J&K) to participate in the first-ever Khelo India Winter Games.
It is the first big sporting event in Kashmir after the abrogation of Article 370 in August last year. Indian Sports Minister Kiren Rijiju inaugurated the event.
The event was organised by Jammu and Kashmir Sports Council in collaboration Union Ministry of Youth Affairs and Sports.
"Come, witness and enjoy India's first-ever Khelo India Winter Games at Gulmarg. It will not only promote sports but also generate a huge tourism industry and benefit the local economy," the young Indian minister told the assembled media.
Besides teams from J&K and other states, private participants will be part of this national-level event, he said. "The event will showcase Kashmir's Tourism potential, besides the talent of the participants on the snowy slopes.''
This season Gulmarg witnessed the first snowfall as early as November 6 and the series of snow spells have attracted many foreign skiers towards the icy heights of the meadows where skiers who could be seen skiing from upper ridges towards the picturesque bowl in the valley which is now under about five feet of snow.
In snow-draped Gulmarg, the gondola, one of Asia's largest and highest cable cars ringed by pine forests and snow-capped Himalayan mountain peaks, takes skiers and snowboarders to the height of 3900 to 4100 meters in the Apharwat mountain.
The tourism industry in Kashmir has been badly hit for the past six months after the Centre scrapped Jammu and Kashmir's special status on August 5 last year. Two days before the revocation of Article 370, around 20,000 to 25,000 tourists were present in Kashmir and they all were asked to leave the Valley along with Amarnath pilgrims.
From the last six months, there have been very few tourists to places like Gulmarg, Pahalgam, and Sonmarg. Despite revoking a travel advisory in the first week of October, the volume of tourists visiting Kashmir is still not so promising, according to those in the hospitality business.
Green shoots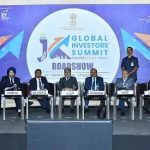 After a period of unrest and instability, life is limping back to normalcy in  India's  northern territories. After seven months, the newly formed union territories are limping back to normalcy. When the officials launch a national campaign to invite investments, the state lifts ban on social media. The internet was suspended across J&K ahead of the abrogation of Article 370 on August 5.  The broadband internet services are now back in service.
J& K is now gearing up for the global investment summit in April. MoUs worth approximately Rs 3000 crore were signed between the state officials and different industry leaders in the pre-summit roadshow in Hyderabad.
"It is really a good move that curbs have been lifted on the social media, we welcome it," said Aaqib, a journalist.
Wednesday's order however said the J&K administration has extended the ban on high speed internet across the Union Territory till March 17. The order said the move is being taken in the interest of the sovereignty and integrity of the country, security of the state and for maintaining public order.
"About mobile data services, the internet speed shall be restricted to 2G only. While the post-paid SIM card holders shall continue to be provided access to the internet, these services shall not be made available on pre-paid SIM cards unless verified as per the norms applicable for post-paid connections," the order said.
It said internet connectivity shall continue to be made available with Mac-binding. The restoration of broadband and lifting of restrictions has brought much cheer to people across Kashmir.
Global Summit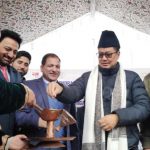 A high level delegation meanwhile showcased the state's potential at an event in Hyderabad. The event was organised to promote the JK Global Investors' Summit 2020. They will meet potential investors in Chennai and Ahmedabad as part of the campaign. They signed MoUs worth Rs 3000 crores with investors during the campaign in Hyderabad.
Jammu and Kashmir Trade Promotion Organisation (JKTPO), a nodal agency for Government of J&K is organising the event along with Confederation of Indian Industry (CII) as National Partner, Ernst & Young as Knowledge Partner and PricewaterhouseCoopers (PwC) as Media Partner.
They are showcasing the opportunities available in the service sector, especially in IT/ITeS, Bio-Technology, Healthcare, Horticulture, Tourism, Film Sector and Pharmaceuticals.
Advisor to Lieutenant Governor, Jammu and Kashmir, Rajeev Rai Bhatnagar, led the B2G meetings with industrialists and corporations and briefed them about the potential, investment opportunities and investible projects in the UT.
A series of round-table discussions were held via strategic sector-specific sessions to maximise industrial growth and employment opportunities in J&K.
The event was attended by over 150 delegates where 17 B2G meetings were held and MoUs worth Rs. 3000 crore were inked between Government of J&K with different Industry leaders.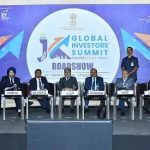 Sharing his views about the potential of Jammu and Kashmir during the road show at Hyderabad, Financial Commissioner Health & Medical Education, Jammu & Kashmir, Atal Dulloo, said that the UT has a lot of inherent potential with appropriate climate for agriculture, vibrant tourism ecosystem and a huge land bank. He added that it is indeed the next destination for investment with progressive and competitive investors and friendly policies.
Commissioner Secretary, Industries & Commerce, Jammu & Kashmir, Manoj Kumar Dwivedi, MD, J&K IT Infrastructure Development Corporations, Simrandeep Singh, Deputy Commissioner Srinagar; Shahid Iqbal Choudhary, Deputy Commissioner Pulwama, Raghav Langer, MD, JKTPO, Ravinder Kumar, Director Handloom, Babila Rakwal, Director Tourism, Jammu, Raj Kumar Katoch and Deputy Commissioner Kathua Om Parkash Bhagat were present in the road show.
On the occasion, UT J&K film was showcased along with a brief presentation on 14 new focus sectors and sector-specific policies by Manoj Kumar Dwivedi. He highlighted 14 distinct sectors including Tourism, Film Tourism, Horticulture & Post Harvest Management, Agro and Food Processing, Mulberry production for silk, Health & Pharmaceuticals, Manufacturing, IT/ ITes, Renewable Energy, Infrastructure and Real Estate, Handloom and Handicraft and Education.
With an aim to make Jammu and Kashmir an industrial hub more than 48 investible projects and new 14 focus sectors have been identified, which are investor-friendly and easy to business, he added.
Simrandeep Singh, while giving presentation on IT Sector, said "In order to give impetus to growth of IT/ITeS sector in J&K, Government is developing two mega IT hubs in Jammu and Srinagar".
"The multiplier effect of recent reforms in J&K will ensure generation of employment opportunities, increase in income and improvement in quality of life of the citizens leading to enhanced contribution of UT to the country's GDP said M K Patodia, Past Chairman CII Andhra Pradesh while addressing the participants.
Some prominent industry Groups & Leaders present were from Ramoji Films GMR, BRKINS, Virinchi Hospitals, IL&FS, Geo Map System (P) Ltd, Dream Valley Golf & Resorts Pvt Ltd, Tata BSS TAIPA (Tower and Infrastructure Providers), TS TRANSCO, ASP Enterprise, ABC India Pvt Ltd, Kochhar and Co. along with many other.
The road shows will cover Chennai and Ahmedabad in this phase with an objective to get along business hubs to draw together investors, decision-makers, senior government officials and the local business community in a stimulating dialogue that can spur the region's industrial growth and manufacturing across 14 identified focus sectors.
I'm very happy join the National Integration Camp at Ganderbal in Kashmir. Good to see the excitement amongst the youths coming from various States and mingling with the Youths of Kashmir! pic.twitter.com/7h0JcczeUl

— Kiren Rijiju (@KirenRijiju) March 6, 2020