Advertisement

Not many people joined the events to mark Kashmir Solidarity Day this year. Major events in London and New York were fizzle out without mustering support from the community and political leaders. Dr Sakariya Kareem reviews the events for Asian Lite News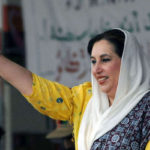 In February 1994 then Prime Minister of Pakistan Benazir Bhutto went to occupied Kashmir to address a solidarity day rally in Muzaffarabad, the capital city of the occupied territory of Jammu and Kashmir. At the rally she made herself hoarse shouting "Azadi, Azadi, Azadi" with her mouth almost intruding into the mike.  The people in the rally faithfully responded "Azadi".
But what Azadi? Is it Pakistan's policy to get Kashmiris Azadi? No.  The word Azadi for Kashmiris is like blasphemy against Pakistan.  Pakistan believes that the United Nations' resolutions give Kashmiris only two choices: either you join India or Pakistan.  There is no third option.  Anybody who talks of the third option or Azadi, talks against Pakistan.
It seems when Benazir Bhutto went to Muzaffarabad she was not briefed on Pakistan's Kashmir policy.  It was her second stint as Prime Minister.  In the first stint, she was hardly in office for one year and a few months when she was sacked for inefficiency by President Gulam Ishaq Khan.  And now when she came to Muzaffarabad she was hardly in office for few months.  Perhaps that is why she did not know that azadi for Kashmiris is not Pakistan's agenda.
But there is another view especially among Kashmiri nationalists who have keenly structured shifting changes in Pakistan's Kashmir policy to try to befool them.  They know that Pakistan has only one Kashmir policy and that is to use this territory as poor colony to exploit its rich natural resources without compensation and barter the territory against the will of local Kashmiris..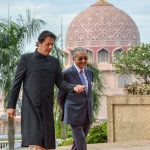 The Solidarity Day was started in 1991 by then Prime Minister Nawaz Sharif who headed Islamic parties conglomeration called "Islami Jamhoori Ittehad (IJI), Jamaat-i-Islami (JI) party was the most powerful and demanding partner in this Ittehad.  It's Ameer (Chief) Qazi Hussain Ahmed pressurised Mr Sharif to observe Kashmir Solidarity Day once a year. But he left out Gilgit-Baltistan though it is a part of Jammu and Kashmir and the fate of the people here is no different from those in occupied Kashmir.
In defiance of their history and culture Pakistan treats Gilgit-Baltistan a separate land.  But the fact that Gilgit-Baltistan is very much a part of Jammu and Kashmir failed Pakistan last year (2019) to make its fifth province.  At the public level, there is no demand to cover Gilgit-Baltistan under the Kashmir Solidarity Day.  Obviously the public does not think much of it.  Although the government a few years ago declared the Solidarity Day on February 5, a public holiday, the people, especially in Sindh and Baluchistan were not much enthused.
The people of occupied Kashmir have also not shown much interest in the Solidarity Day.  They have several reasons to believe that Pakistan's Solidarity Day is nothing but a drama.  They are convinced Pakistan does not stand by them but has a lot of crocodile tears to shed for them.
Only three examples will suffice to support this conviction of the common Kashmiri about Pakistan's perpetual fraud on them.  Pakistan's refusal to hand over Gilgit-Baltistan's Administration to Muzaffaradbad "Azad" Kashmir, High Court had ordered in 1993 that Gilgit-Baltistan was a part and parcel  of "Azad" Kashmir.  Pakistan is not willing to honour at any cost to accept Gilgit-Baltistan is a part of "Azad" Kashmir.  It therefore, used occupied Kashmir plea to Supreme Court to overturn the High Court's verdict.
Kashmiris had another experience of Pak's fake solidarity with them. In the wake of a massive devastating earthquake that struck occupied Kashmir and parts of Khyber Pakhtunkhawa in October 2005.  Hundreds of school children were trapped under their school roof.  Before they died one by one they kept on crying and screaming for help.  But the helpless locals did not have the necessary equipment to move the heavy roof.  Only the Pakistani Army had the equipment.  But the Army initially hesitated because, as they said, it was not their duty.  By the time the Army acted all trapped children were dead.
But the Army was active in pinching all-weather tents and blankets sent by India and Western countries for the quake-affectees. The aid sent for them to re-build their houses and schools has disappeared in many cases.  Majorly of these affectees, women, children and old spent their winter, monsoon and scorching heat under open sky while the people in Pakistan frenziedly shouted solidarity slogans year after year.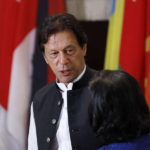 The Kashmiris may remember how they were made to shout "Azadi" slogans during 1988-89 behind Jammu and Kashmir Liberation Front (JKLF) Chief Amanullah Khan.  Amanullah later deplored that when "Azadi" movement was picking up; Pakistan shunted him out and changed Azadi slogans into those of Islam and Pakistan.  This means Pakistan was befooling Kashmiris in the name of "Azadi".
It is possible that Pakistanis off and on uses Azadi slogan to humour those nationalists who want to free themselves from Pakistan's yoke of slavery. After Azadi slogan, Pakistan has been playing the farce of Solidarity Day to befool the Kashmiris every year on February 5.  But has this Solidarity Day made any difference in Pakistanis' attitude to the Kashmiris either in "Azad" Kashmir or Gilgit-Baltistan or to the plight of the Kashmiris? The truth is, the Solidarity Day is not for sympathizing with the Kashmiris but for renewing hatred for India.