Advertisement

While China painted a rosy picture about how the Hambantota port would help Sri Lankan economy grow, just 175 ships arrived at the port in 2017. With depleting revenue, the island country was unable to repay the Chinese loans and unwillingly had to give China a controlling equity stake…. Writes Ram Kumar Prasad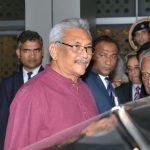 Over the years, China has tried to expand its influence in the Indian Ocean Region (IOR) through formulation of `string of pearls' strategy aiming to expand military and commercial interests under the guise of economic development. Maithripala Sirisena, Former Sri Lankan President said during 2015 election campaign that the island nation was once taken over by the British through military strength is now taken over by China by paying ransom to handful of persons.  In the pretext of Maritime Silk Road initiative China created financial dependence among several South Asian countries. China has pushed the agenda to establish commercial bases in the IOR creating suspicion of debt for sovereignty policy. Chinese investment in Sri Lanka emerged as the classic example of China's imperialistic plans threatening peace and stability in the region. Sri Lanka signed the $1.1 billion deal to lease 70 per cent of its southern Hambantota port to China Merchants Port Holdings to handle the commercial operations of Chinese built port on a 99 year lease.
The decision to allow Chinese company for handling port operations was opposed by Sri Lankan politicians as well as local people. In December 2017, Sri Lanka handed over the control of southern sea port of Hambantota to China amid concerns over China's efforts to expand influence in the region. Opposition leaders dubbed the deal as a sell out to China. Sirisena had criticised the deal as robbery taking place in broad daylight and the country would become a colony and people slaves. Ironically, Sirisena was arm twisted into getting the deal done after he became the President of Sri Lanka. Wijeyadasa Rajapakshe, Justice Minister in Sirisena Cabinet criticised the lease to China as violation of Constitution and akin to selling national asset. He further said that there is no other shame other than staying in a cabinet which sells national assets. He was then sacked from the Cabinet for his criticism.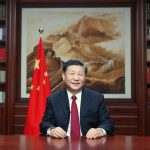 The anger of Wijeyadasa Rajapakshe needs to be seen in the spectrum of reality. While China painted a rosy picture about how the Hambantota port would help Sri Lankan economy grow, just 175 ships arrived at the port in 2017. With depleting revenue, the island country was unable to repay the Chinese loans and unwillingly had to give China a controlling equity stake. China stepped in to acquiring equity stake to avoid unfavourable interpretation of `debt-trap' policy being pursued by China and also the adverse impact the Sri Lankan situation would create among other potential debt trap countries.
In spite of warnings by international community, Sri Lanka fell in to the vicious `debt-trap' Chinese gamble. In the process Sri Lanka lost its sovereign right over the port leading to huge concerns over security in the region. No matter how strongly China defended its encroachment in the IOR as economic development initiatives, its infrastructure investment has found to have exploited the poor countries for strategic military reasons. On the eve of handover, Chinese Xinhua News could not resist from calling the development as a triumph for the world second largest economy.  The deceptive activities carried out by China make such allegations stronger. A Chinese submarine was docked at Sri Lankan capital Colombo without any prior permission or warning during 2014. It had set off alarms about China's expanding military foot print.
Interestingly, China Merchants Port Holdings Company (CMPHC) Limited is planning for additional investments worth $400-600 million in the Hambantota port to improve economic viability and attract more business to the port. China inspite of lack of business scope plans for expansion thereby forcing investment and increasing the debt liability of Sri Lanka. The additional investments will be in the following areas:
Developing dry docking and heavy lifting capacity
Creating LNG power generation and LNG bunkering facilities
Developing refineries for oil and gas with storage capacity
Facility for safe anchorage throughout the year
Establishing offshore supplies and crew changes facilities
Fast and safe boat services round the clock
Facility for ship, marine and yacht registration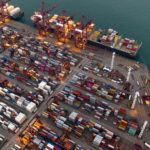 The bunkering service facilities will be through Sinopec from this year to supply fuel to ships calling or passing through Hambantota port. CMPHC is also planning for Special Economic Zone around Hambantota to take advantage of India-Sri Lanka Free Trade Agreement. The doubt of Chinese building dreams in the land of already debt ridden country is becoming evident.  Moreover, all the investments and projects are imposed upon Sri Lanka as China is importing materials, men and finance at the cost of poor nations to the advantage of China. The international community has already warned countries like Sri Lanka against debt for sovereignty. There is a need to probe thoroughly the viability and feasibility of Chinese projects in these countries where China has been imposing investments . Ultimately, countries like Sri Lanka will have to face the music of China in the event of default in repayment of the huge debt. Sri Lanka has already asked for postponement of loan repayment as the country is debt ridden.