Advertisement

Kidnap, Conversion and Marriage…About 20 to 25 girls from the minority communities in Pakistan were abducted and forced to marry strangers …explores Dr Adarsh Madhavan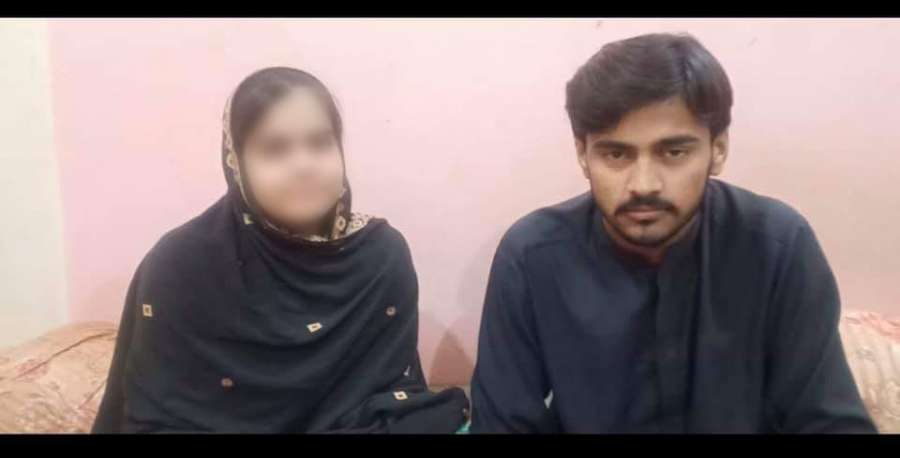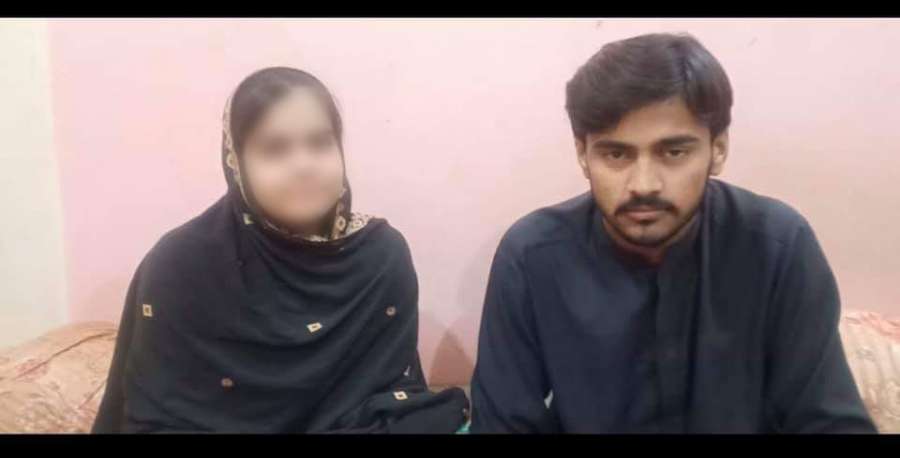 The plight of 15-year-old Mehak Kumari from Jacobabad and 19-year-old Jagjit Kaur, daughter of local Sikh priest at Nankana Sahib, attract global media focus on the forced conversion and marriages of girls from the minority communities in Pakistan.
NGOs estimate that more than 1,000 Hindu and Christian girls are kidnapped and forced to convert to Islam annually in Pakistan. The Human Rights Commission of Pakistan (HRCP) indicates that about 20 to 25 girls are abducted every month.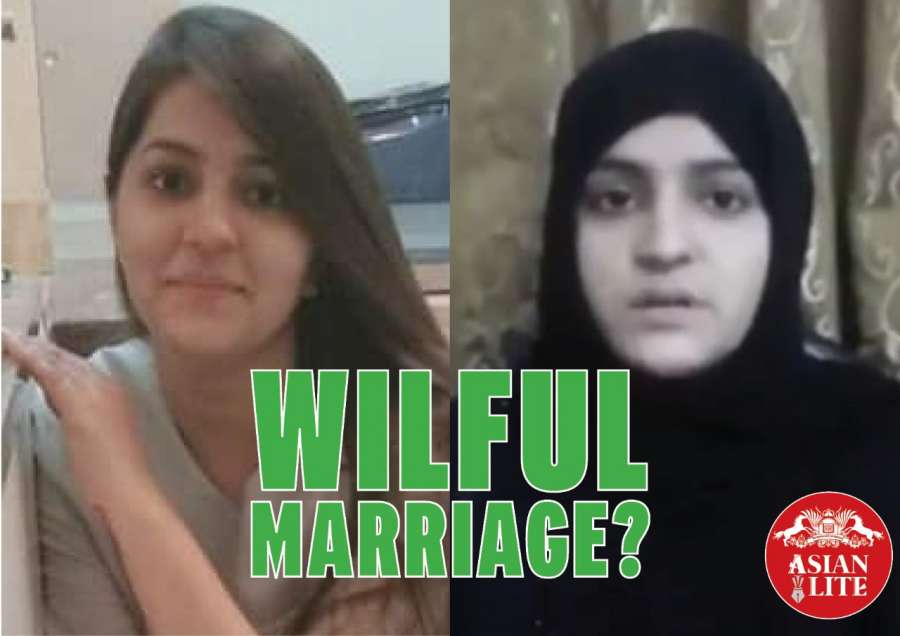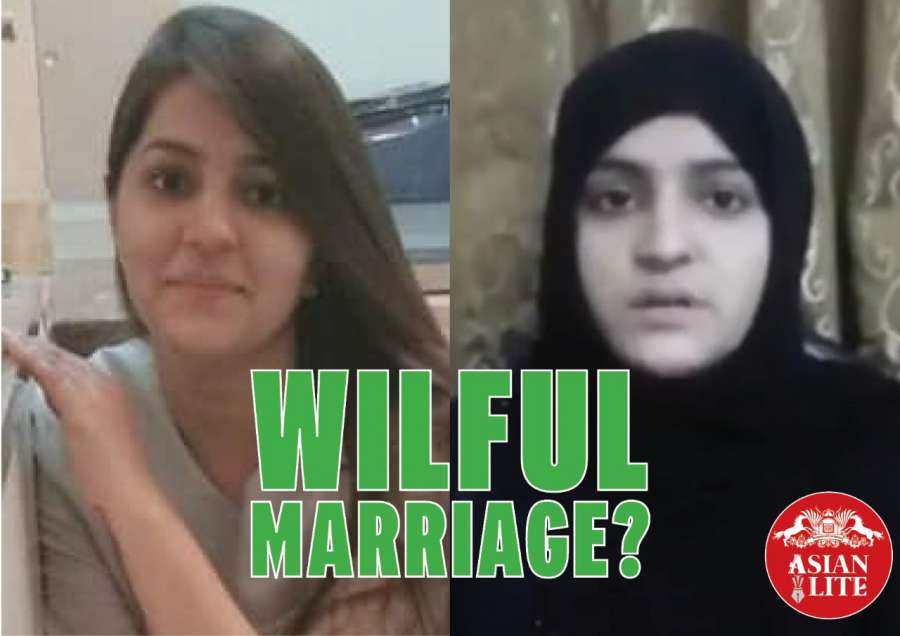 The Netherlands based Global Human Rights Defence (GHRD) are trying to avail justice for victims and their families. The list of atrocities perpetrated against the minorities  include forced conversions, forced abduction of young girls, lack of voting rights and desecration of places of worship—to name a few. However, the most barbaric of these monstrosities is the forced abduction of young girls and their forced marriages to their own kidnappers. The life of minorities in Pakistan is an ordeal of indignity, humiliation and insecurity bereft of even basic human rights. Discrimination is an institutionalised phenomenon endorsed by the Constitution, taught in schools and facilitated by the police and courts, with the majority Muslim civil society complicit in this calumny—there is no recourse for redress.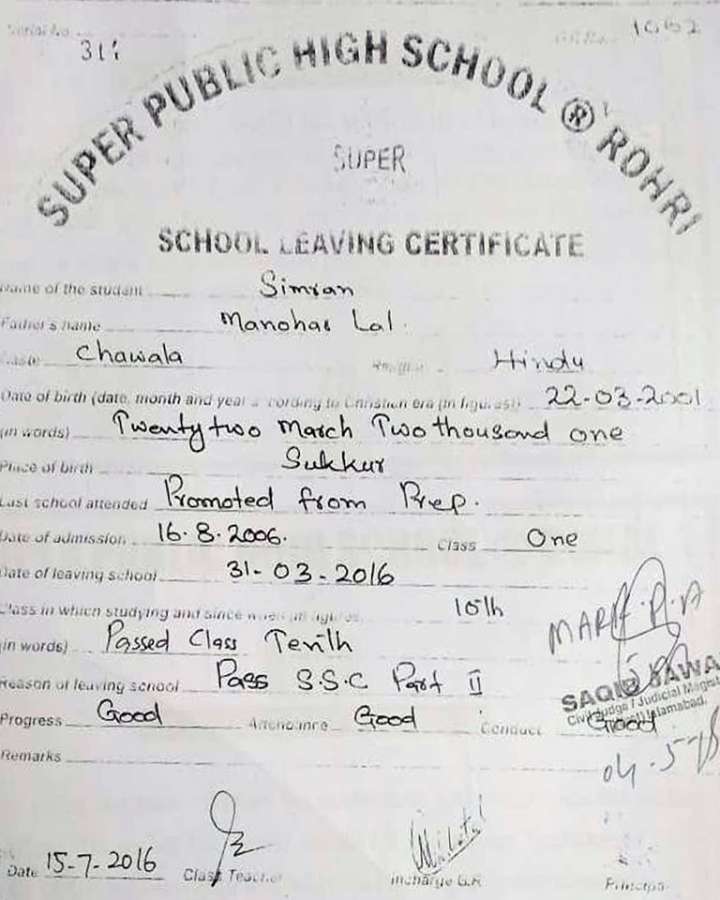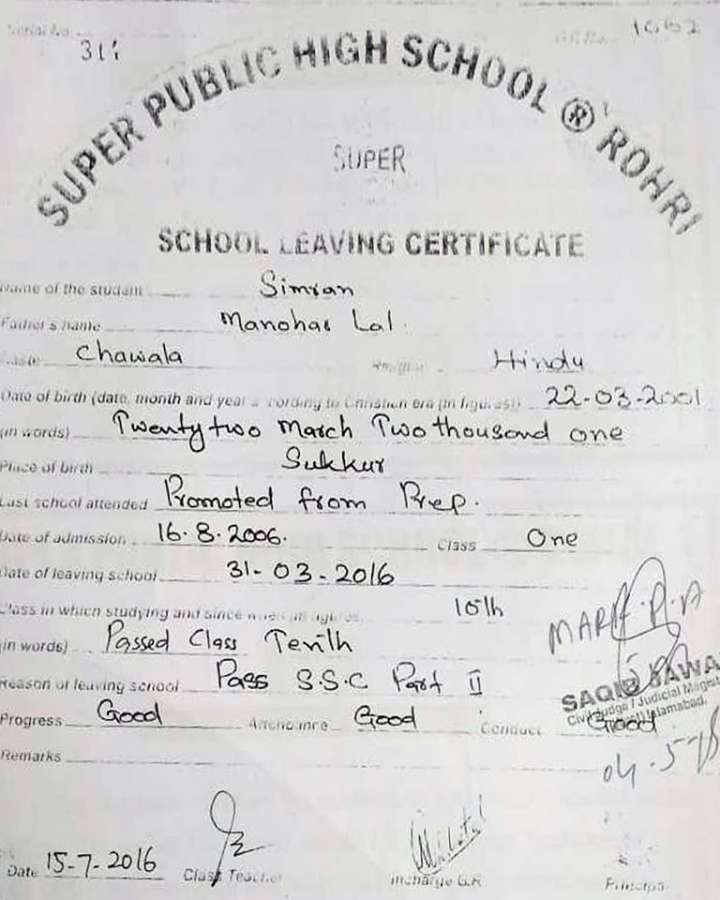 In March 2019, two minor Hindu sisters—aged 13 and 15—were kidnapped from their hometown in Sindh's Gotki district, forcibly converted to Islam and married to two Muslim men. A video of their hapless father in front of the police station went viral provoking international outrage. But official investigations into such incidents go nowhere. The police version is the girls are mature enoughto decide their future. They ignore the pattern of kidnap, conversion and marriage.
The fanatics are even misusing religious places like Barchundi Sharif in Gotki to generate certificates to evade the clutches of law. These fake marriage factories will issue conversion documents, which are then used by lawyers to draw up marriage certificates. Once the legal proceedings have been undertaken it becomes difficult for the Hindu families to get their daughters back.
The Global Human Rights Defence compiled few cases to follow up.
MEHAK KASWANI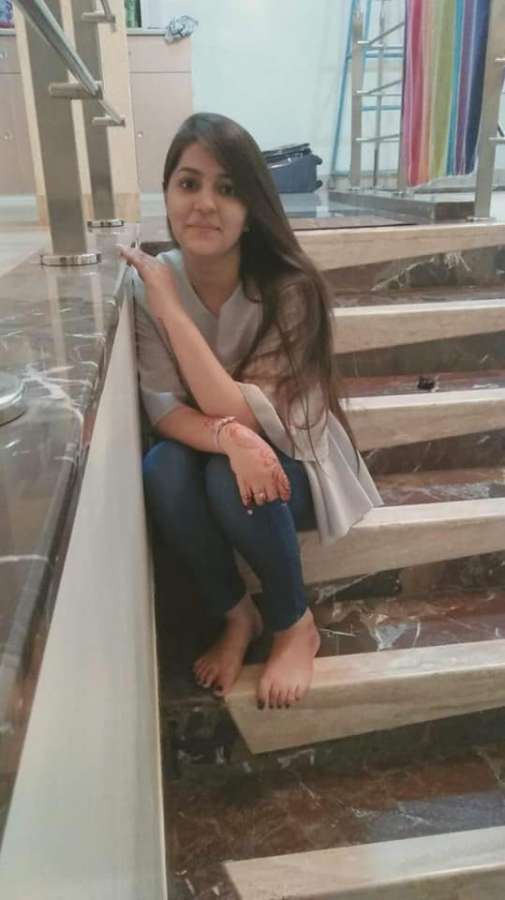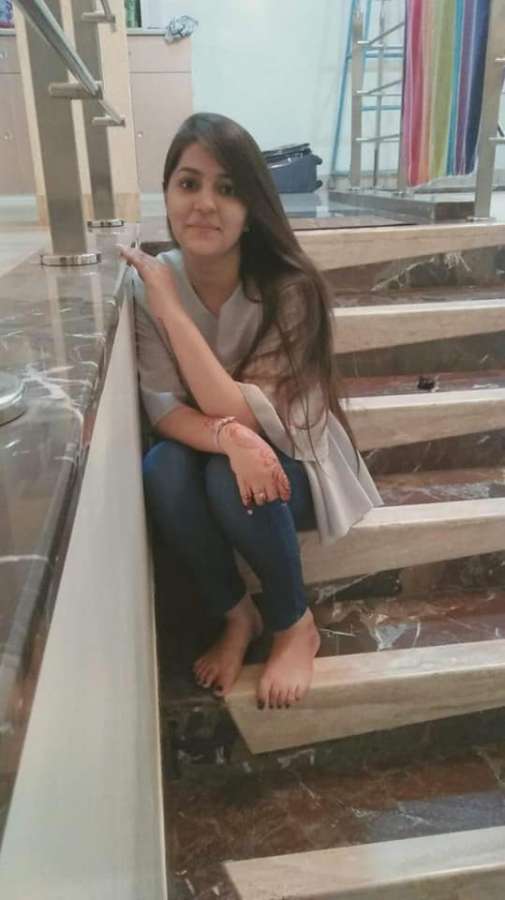 Mehak Kaswani, 23, daughter of Amer Lal, was abducted on 13th December in Karachi and forced to marry a religious fanatic Ashar Sanghar. The Hindu community protested in front of the local police station, but the police refuse to take action because the girl is now a "Muslim."
Police also informed Mr Lal that Mehak has went to Khanka Alliya (Shrine) Qadaria Barchundi Sharif in Dharki Ghotki Sindh, where Mian Javed, a religious cleric, has converted her to Islam and her name is changed to Mehak Fatima. Police told them that she went to Rahim Yar Khan and there she got married to Ashar Kaswani. On same day video of Mehak was uploaded on social media, saying that she had converted to Islam wilfully and no one had forced her.
BASHEERAN MARWARI
Basheeran Marwari, 30, a Hindu wife of Talib Jee Marwari was abducted, forcefully converted and forcibly married to a stranger.  On 9th March 2019, Basheeran Marwari was kidnaped by Saleem Sheikh & Mashoq Sheikh and they took her to Dargah-e-Aaliya Barchundi Sharif, a religious shrine at Dharki, Ghotki (Sindh), there she was forcefully converted to Islam.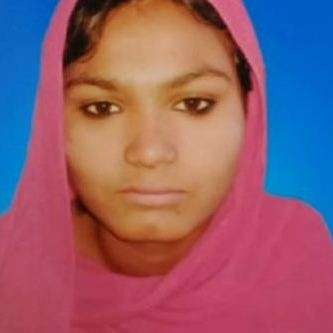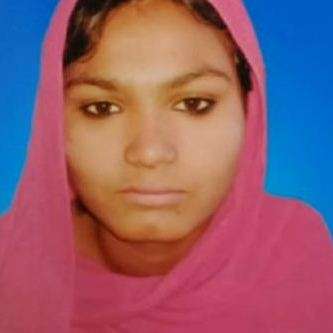 Her husband Talib Jee Marwari told that Basheeran was a month's pregnant. Hamen Jee, the father-in-law, said that they have submitted an application at local police station but they are not cooperating and even said that the woman is converted to Islam so the case is closed.
SANAM KARISHAN
Sanam Karishan, 20, daughter of Karishan at Mirpur Khas, was abducted, converted and married to Raheel Ali. The incident took place on 21st July 2019. The abductors took her to Islamic School of Hafiz Mehmood Ahmed Attar. There she was forcefully converted to Islam and given her a new name Mariam.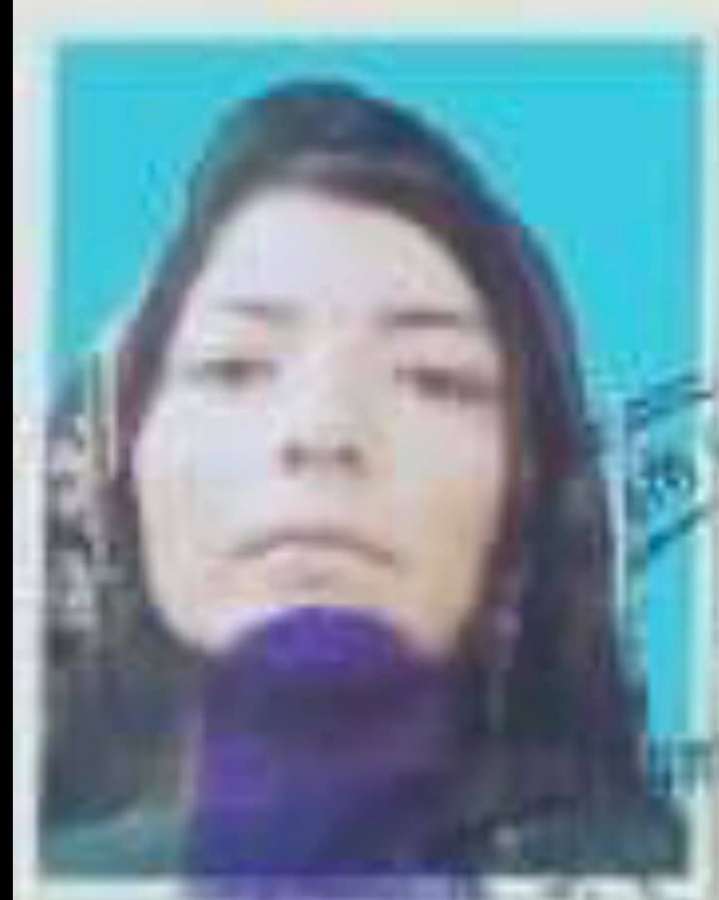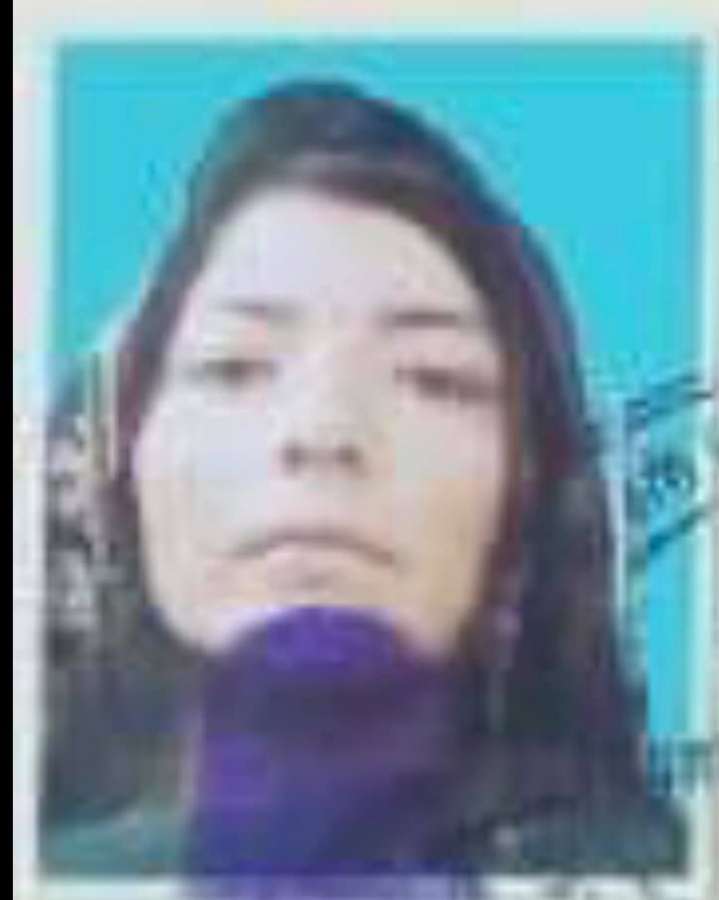 Karishan went to the local police station and filed a complaint.  On 22nd July 2019, the Police told Karishan that his daughter has converted to Islam and got married to Raheel Ali. They claimed that she has given statement about her wilful conversion and marrying a Muslim.
Human Rights Focus Pakistan (HRFP) condemned Sanam's forced conversion and unlawful marriage to a Muslim boy. HRFP said that the police failed to deliver their duties to protect the complainants.
SIMRAN KUMARI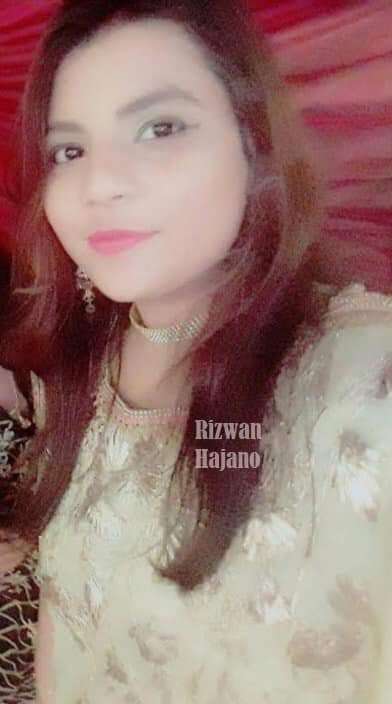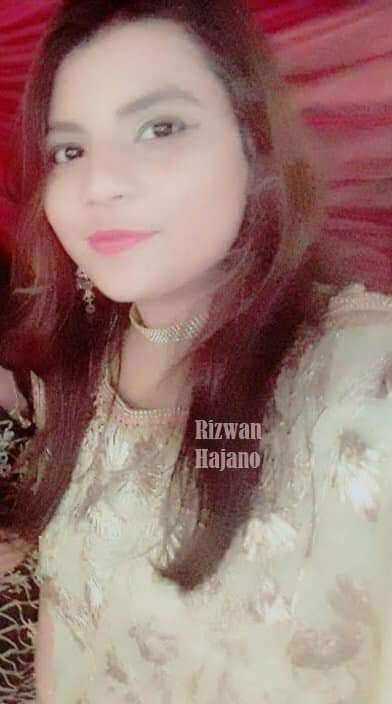 Simran Kumari, 18, daughter of Manohar Lal, was another victim. The abduction took place on 3rd May 2019.  Simran went to Jhuley Lal Temple with her father Manohar Laland abducted by Afaq Ali.
The very next day, police told Manohar that Simran has converted to Islam at Khankah-e-Alia Qadaria, Barchundi Sharif, Dharki, Ghotki, Sindh. Her Islamic name is Dua Fatima and after conversion she went to F-8/2, Islamabad and married to Afaq Ali.
Police informed Manohar that Simran has recorded a statement in the court of Justice Saqib Jawad (Civil Judge/Judicial Magistrate), West Islamabad. The girl is a convert now and there is no need to pursue the case.